Starting from humble beginnings and a simple desire to create a flavourful snack, Edwin Wong, General Manager of Lae Biscuit Co. Ltd., discusses how the company has now become the largest biscuit producer in the Pacific and is only continuing to grow.
HOW THE COOKIE CRUMBLES
Nearly everybody can look back and vividly remember spending time in the kitchen with family: the smell of fresh ingredients wafting through the air, the sound of clanking pots and pans, the sight of steam rising from a freshly cooked meal, and the feeling of warmth and serenity as you gather with those you love.
Cooking for people you care about brings forth a passion like no other, and this evident devotion and commitment is no more visible than in the core foundation of Lae Biscuit Co. Ltd. (Lae Biscuit).
Having grown to become the Pacific region's largest biscuit and instant noodle producer for over the past 50 years, Lae Biscuit is a family-owned and family-run business started by Sir Henry F. Chow in 1972 out of a humble bakery located in Voko Point in Lae, the second largest city in Papua New Guinea (PNG).
Edwin Wong, General Manager of Lae Biscuit, has been with the company for over a decade and has always held a sense of excitement when it comes to the food and beverage industry, particularly biscuits.
"I always had a passion for eating biscuits when I was a little kid, and even up until now, I still make sure to have a packet of biscuits beside my bed for midnight snacks," he opens.
Boasting over 30 years of experience within fast-moving consumer goods (FMCG), Wong is an expert in food and beverage manufacturing and notes that in times of crises, biscuits are always the first thing people will pick in a grocery store to bring them immediate comfort.
Wong has helped Lae Biscuit enjoy significant growth over the years, introducing five new cracker and instant noodle products, overseeing and managing a USD$38 million cracker line with an automation system from flour handling to packaging finished goods, and much more.
He has always been interested in the huge profit and market opportunities that are possible both locally and globally within the industry.
"My whole career has been spent in the food and beverage space, and I can foresee huge scope for potential because of new technologies and product developments, specifically in the promotion of healthier products," Wong explains.
"Additionally, the designers and engineers of production machinery continue to post new and advanced technology which allows for a more efficient operation."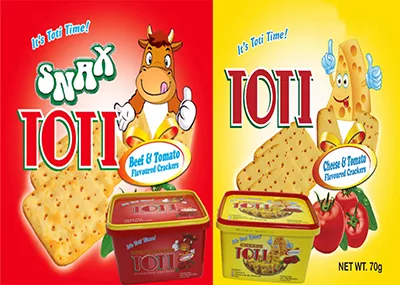 INSPIRED BY FAMILY
The founder of Lae Biscuit, Sir Henry F. Chow, is remembered as one of the most prominent entrepreneurs in PNG as well as an extremely generous philanthropist. Starting his career in ship construction, he soon became engaged in the art of making bread and then, subsequently, biscuits. Eventually, Sir Chow was appointed an Officer of the British Empire (OBE) and then promoted to Knight Bachelor for all his various contributions to the community.
His passion for making a difference and keeping his family-oriented views at the forefront of any decision made has been carried on by those at Lae Biscuit, with a company mission that includes producing, distributing, and selling a variety of food products that are tasty, irresistible, and the customer's first choice.
With the ambitious goal of becoming the leading food manufacturer in PNG with trusted brands of exceptional quality and absolute value, Lae Biscuit is currently venturing into a variety of sweet cookies and snack chip products.
This new venture is made possible with Lae Biscuit's team of over 1,000 dedicated employees spread across its offices in Lae and Port Moresby, along with its various branches in the Southern, Momase, Islands, and Highlands regions of PNG.
The company's services include promotion and marketing, delivery of finished goods, sporting events, and product donations to sports and church communities.
Dealing only with main product distributors, supply chain and supplier relationships are of the utmost importance.
"Taking into account the limited shipping schedule of international vessels, the supply chain is paramount," expands Wong.
"We need suppliers who can provide our overseas materials in a timely manner and have an accurate tracking system to trace the status of incoming containers or air cargo shipments."
These relationships are crucial to ensuring that Lae Biscuit is able to continuously produce its delicious products to high standards and meet customer expectations.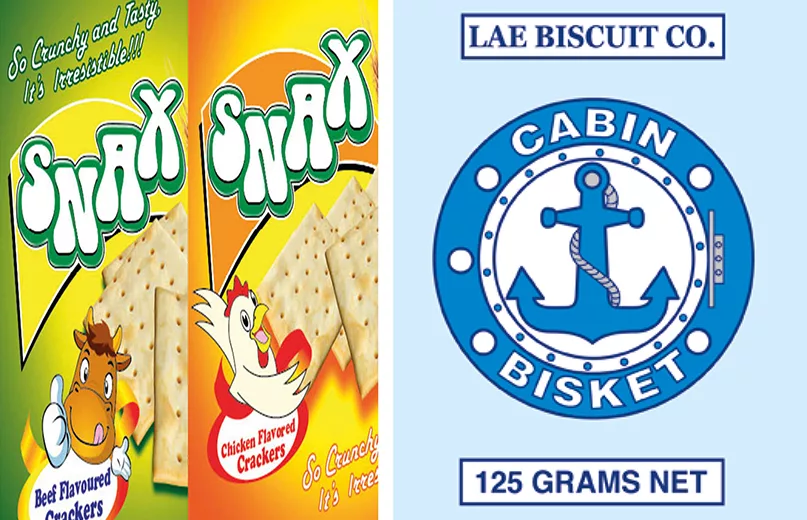 MAKING A DIFFERENCE ONE BISCUIT AT A TIME
From its humble beginnings to today's grand openings, Lae Biscuit has maintained its belief in creating employment opportunities for those in PNG and supporting the local community by assisting with community projects, events, sporting events, and disaster relief.
Currently, the company is contributing to 26 sporting clubs, various churches, and myriad charitable organisations that assist people in need.
Lae Biscuit's corporate social responsibility (CSR) has been a long-established practice since its inception, and the foundational principles that guide its CSR have resulted in sustainable economic development while nurturing a grounded relationship with the community.
During the height of the COVID-19 pandemic, Lae Biscuit took the initiative to help those working on the frontline during the state of emergency and donated approximately K200,000 worth of household products. Additionally, the company donated 200 cartons of biscuits to the women's correctional facility in Madang, 250 cartons of instant noodles to the students at the University of Technology in Lae, and 1,600 cartons of biscuits to the Catholic Highlands Diocese.
Lae Biscuit always strives to give back to the community by providing unparalleled customer service, employment opportunities to the local community, and extremely delicious biscuits and instant noodles.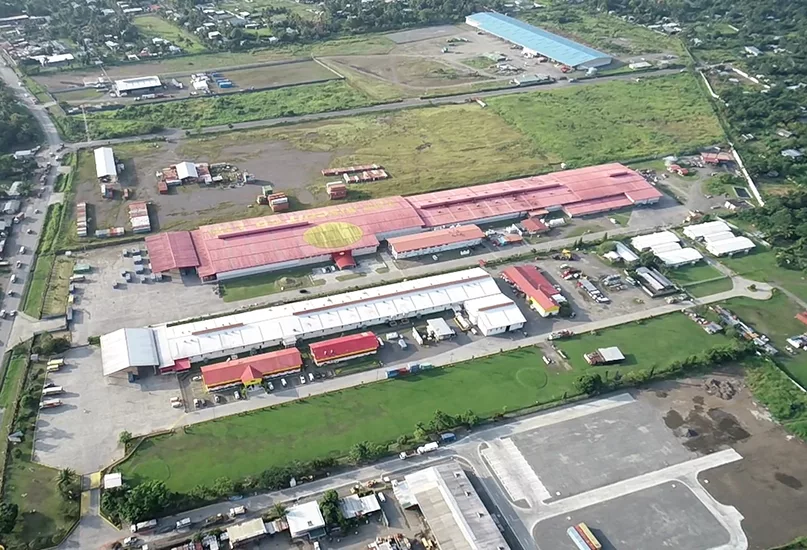 THE FUTURE OF BISCUITS
Having started out processing only five bags of biscuit flour per day to produce the first hard biscuits, Lae Biscuit has seen incredible growth and development over the past 50 years that has manifested in state-of-the-art products and the company being a staple of the community.
Having built a world-class biscuit plant and instant noodle line as part of an expansion project, and introduced new products across PNG, Lae Biscuit is looking to grow even further.
"Our priority is to diversify new product lines and open export markets to Australia, New Zealand, and the Melanesian Spearhead Group (MSG) region," comments Wong.
"Additionally, we are excited to see the new line for a variety of sweet products and to pack our new "bite-size" items using a fully automatic vertical packaging machine, ensuring a high-quality product and overall packaging efficiency."
Beginning in November of this year, installation of additional cracker and cookie lines are being constructed to cater to increasing demand and provide space for a new variety of sweet cookie products.
Lae Biscuit has recently achieved a new milestone in its adherence to the highest standards in its facilities.
"I am incredibly proud that Lae Biscuit has become the first PNG-owned food manufacturing company to receive Food Safety System Certification (FSSC), based on the standard and technical specifications of ISO 22000, ISO 9001, ISO/TS 22022, and the FSSC 22000," states Wong.
In addition, after a process that took nearly three years, Lae Biscuit met internationally recognised and approved food safety and control measures when awarded the Hazard Analysis Critical Control Point (HACCP), a milestone accomplishment resulting from the tireless work of all team members.
This, along with the unrivalled achievements and time-tested history that the company has worked hard to earn, has certified Lae Biscuit as a producer of high-quality, trusted brands that will only continue to grow as time goes on.
LAE BISCUIT COMPANY PARTNER