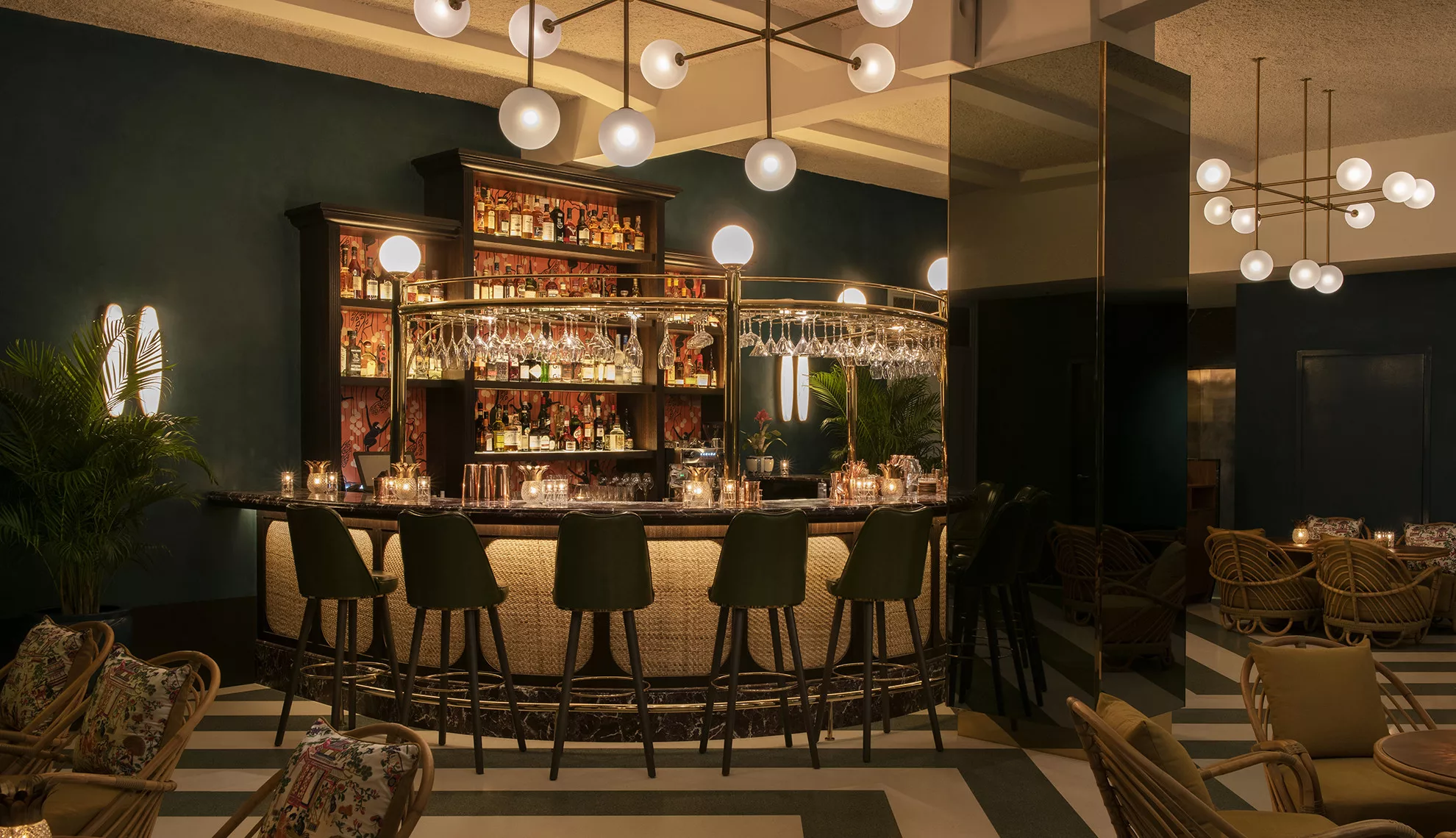 Unlocking Ultimate Potential
The Merx Group continues to deliver projects for clients across Asia, from aviation hangars and office builds to hospitality landmarks
Writer: Tom Wadlow | Project Manager: Ryan Gray

While a year may not be considered a long time in the grand scheme of business, a lot can happen in the space of 12 months.
Around nine in 10 new businesses fail within this timeframe. Sudden, momentous global events can happen at any moment and impact companies for prolonged periods – the recent outbreak of COVID-19 being a prime example.
For Singapore and Hong Kong based Merx Group, 2019 and the start of 2020 has been lively.
"Our strategy revolves around continuing to drive into the sectors, services and geographies we have identified. We will continue to offer end-to-end solutions and are always looking at new lines of services and to research new markets, combined with evolving the ways we work internally. The foundation has been set for the next three years."
These were the words of William Forwood when Asia Outlook last caught up with the Group CEO in October 2018.
Fast-forward to the present day, and the plan is materialising.
"Last year was certainly an interesting one for us with numerous opportunities and challenges along the way – we enjoyed a much improved H2 after a tough first half of the year," Forwood says. "The Singaporean market I believe will continue to be strong this year, and Hong Kong I hope will continue to be as busy as it was for us in 2019."
The aerospace segment was identified by Forwood as a promising new line of business for Merx, and two key projects that commenced in 2018 have made steady progress in the time since. The company is in the final fitout stages of both developments, for Bombardier in Singapore and Metrojet in the Philippines, with completion slated for mid-2020.
"There are some new clients and projects in the pipeline, although the opportunities in this space tend to emerge a little slower when compared with office builds," the Group CEO adds. "We have joined the Asian Business Aviation Association and are active within this community – the private business jet category is something we want to push further, building on the work we have done for Bombardier and Metrojet."
In Clark, Philippines, Merx is delivering a design and build contract for a state-of-the-art business aviation parking and maintenance facility spread across 26,000 square metres, including a hangar which can accommodate up to 10 long-range business aircraft.
From hospitality to headquarters
The successful inroads into representing aviation clients highlights Merx's adaptability and agility and Forwood sees this as a driver towards the long-term success and sustainability of Merx.
Indeed, the company's portfolio is as diverse as ever, with a new contract award gained in January 2020 adding another piece to its roster of projects in the hospitality segment.
"I'm very excited about this," Forwood adds. "It is a signature development with a private developer to build a brand-new Club Med resort in Kota Kinabalu, in Borneo. This is the first new Club Med in Southeast Asia for many years, and ecology will lie at the heart of it.
"There is a sustainability focus to understand and respect the flora and fauna and marine nature of Borneo. Reusing water, power generation, marine life and recycling will be very important."
The all-inclusive resort will be located at Kuala Penyu Beach, just 90 minutes' drive from Kota Kinabalu International Airport, and fitted with 360 rooms and 40 suites, as well as numerous sports and entertainment facilities such as tennis courts, kids' clubs, circus trapeze, snorkelling and archery. It is scheduled for completion by the end of 2022.
Another promising development in the hospitality field has seen the company take on a broad consultancy role with Hong Kong-based Peninsular Hotels, a collaboration which will see Merx provide technical design assistance and wide-ranging advisory services.
Hong Kong is the second pillar within Merx Group and has leading expertise in the workplace/corporate office sector. Forwood describes this as the "core" of the business, given it represents around 50 percent of Merx Hong Kong's overall revenue.
A recent Hong Kong office project was carried out for British multinational asset management company Schroders. Spanning 22,000 square feet, Merx served as project manager, quantity surveyor and construction administrator, delivering a sleek and modern working environment.
"We've completed a raft of projects for multinational clients here over the years," Forwood says. "This is a mainstay for Merx – we're also carrying out a sweep of office projects in Singapore and we completed work in Yangon last year."
Realising potential
A common thread running through all of Merx's collaborations with customers is the drive to help them achieve their ultimate potential by delivering new possibilities in the interaction between people and space.
Forwood points to recent internal developments which are helping to realise this vision, the first being the rollout of a new project dashboard system named Octagon.
"This is designed to help us better serve our customers," says the Group CEO. "Essentially, the system brings all project status updates and actions into a single viewpoint, which is tailored to each client depending on what the organisation wants to analyse."
A real-time portal capable of delivering insightful reports and analyses, Octagon offers complete client visibility over the entire lifecycle of their project, the system already producing positive results as it continues to be launched across the Merx portfolio.
Another breakthrough set to bring further customer benefit is a partnership with Australian project management firm PDS, the two parties set to leverage each other's expertise to better serve their client bases.
The move also opens up possibilities for Merx to explore new territories, a key part of Forwood's plans for the next phase of the company's development, which also involves consolidating the strength it has gathered in executing ever larger projects across Asia.
Looking ahead, he concludes: "Our ambition over the next year to two years is to create new footprints in another couple of countries and develop further and deeper into the larger projects we have taken on.
"As the company has been evolving, we have been taking on larger, longer-term developments, so making progress on these is another top priority for us in the year ahead. As our depth of knowledge grows and our experience widens, we can continue to take on bigger, and even more ambitious work."
VIEW MERX GROUP BROCHURE