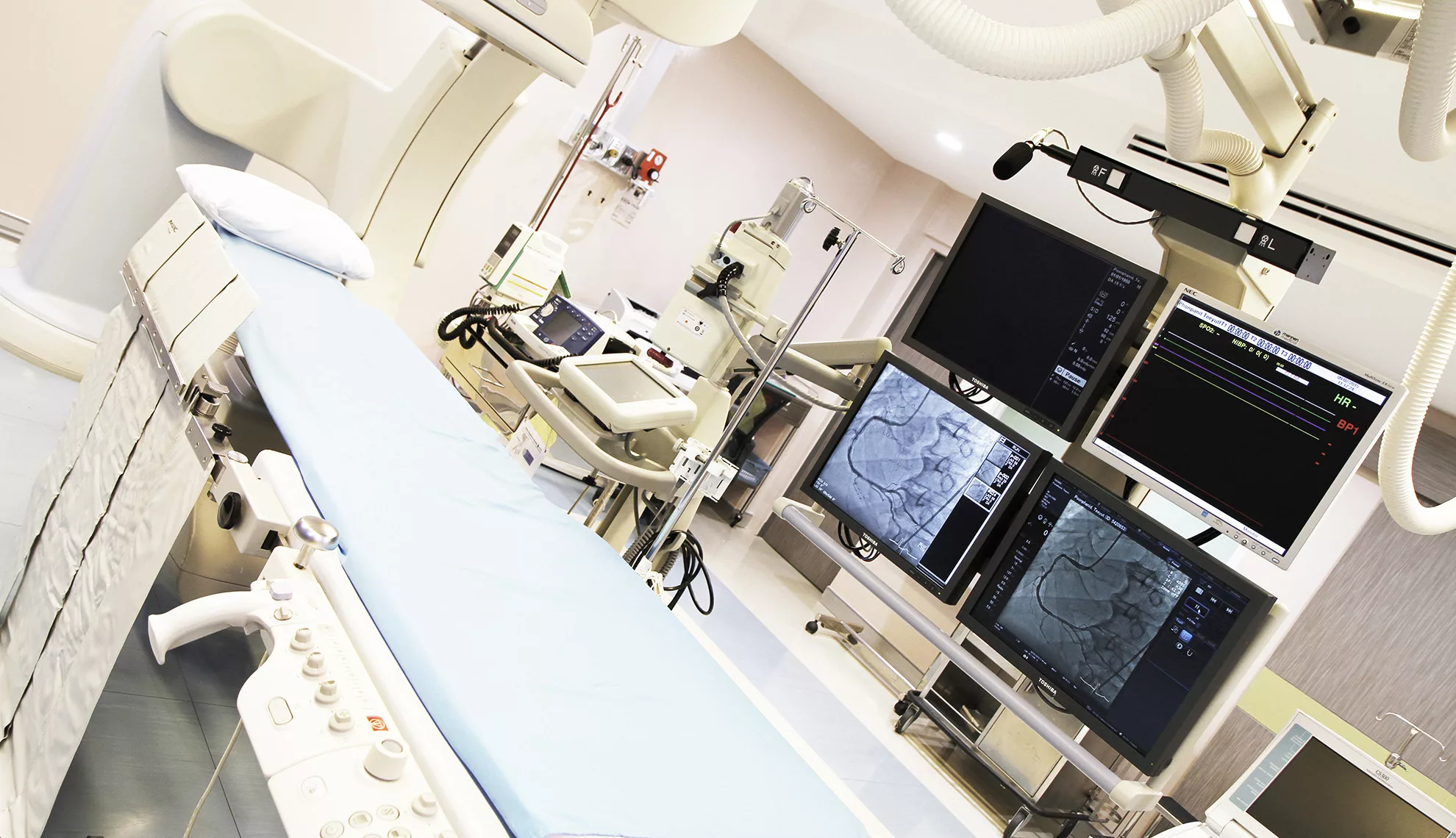 At the Heart of Healthcare
Aikchol Hospital, an organisation driven to apply international medical expertise on a local level, is proof that Thailand's private hospitals are broadening access to critical healthcare services across the country
Writer: Jonathan Dyble | Project Manager: Callam Waller
"I'm an interior designer by trade. After I finished my undergraduate degree I studied in New York as a lighting designer for my masters and ended up staying there, working in the field for a further six years until 2013."
Six years on, Siriphot Manoch – the voice behind the opening quote – now works on the other side of the world in an entirely different field as the Director of Business Development at one of Thailand's leading private healthcare companies, Aikchol Hospital.
So how does such a sharp career and lifestyle combined U-turn come about? An interesting question, but one that can be answered in just three syllables – family.
"Aikchol Hospital was founded by my grandfather Dr Aikapojana Vanich and his friends, while my mother is the current CEO," Manoch reveals.
"When I moved back to Thailand, my mother was attempting to secure JCI accreditation for Aikchol Hospital, the first of Aikchol's two hospitals, and I came on board to help manage the facilities' development because of my background in interior design.
"It's how I became first involved in the healthcare sector. I'd initially planned on working on a consultancy basis, but it quickly became clear this was a full-time job. And honestly, even after we secured the accreditation, I haven't looked back since."
Today, the Business Development Director has almost half a decade's worth of experience in the healthcare sector, now also working for Thailand's Ministry of Health on a consultancy basis, helping to determine the standards for the design and development of Thailand's private hospitals.
It's been a whirlwind five years to say the least. Yet the most existing aspect of this period in the eyes of Manoch is not the trajectory of his own career, but that of the entire industry.
"Healthcare is one of the fastest growing sectors in Thailand right now, with more than 300 hospitals open locally," he states.
"In some countries, the best hospitals are only built in key cities or the capital. But here, this is no longer the case. Private healthcare companies are broadening access to healthcare services, and it's painting a better picture for the people of Thailand everywhere."
Bringing international expertise to local people
Aikchol Hospital itself is helping to facilitate this enhanced availability.
Situated in the city of Chonburi, roughly 100 kilometres southeast of Bangkok, it operates the only hospital outside of the capital that is JCI accredited in AMI (acute myocardial infarction, also known as heart disease) treatment.
"We're particularly proud of this accreditation," Manoch reveals.
"AMI is one of the biggest killers of people not only in Thailand, but around the world. Lifestyles are changing and eating habits in many households have worsened, while the stress of busy jobs and growing families often don't permit time for regular exercise, ultimately resulting in a rise in heart-related health problems."
The statistics are shocking. According to the World Health Organization, fatal outcomes of heart disease including heart attacks and strokes claim 17 million lives around the world every year, equating to just short of one in three deaths globally.
Yet, by bringing the very best AMI treatments to the population of Chonburi – to those who would otherwise lack access to such specialised services – Aikchol Hospital is playing a critical role in saving countless lives every year.
"We might be a local hospital, but we want to provide international standards," Manoch affirms.
"It's a key reason why my grandfather decided to pursue this business in the first place. Before Aikchol, there was no private hospital in the region, so the goal was to provide the very best medical services at a reasonable price for local people.
"This same vision is what inspires us today."
Capitalising on collaboration
Indeed, it's of no surprise that such high self-imposed standards are accompanied by numerous challenges.
Operating in a highly complex line of work, recruitment and training can both pose problems, for example. However, the firm successfully leapfrogs these hurdles through its innovative and collaborative efforts.
"We have good relationships with both Chonburi Hospital and Burapha Hospital – two nearby medical schools that many of our staff graduate from," Manoch explains.
"We're open and transparent with them both, letting them know what technologies and techniques we're working with. Many of the doctors who are employed by us also work for the medical schools, providing the basis for sound relations in terms of consultancy."
Partnerships with other private hospitals are equally critical, Aikchol cooperating with Bangkok-based Bumrungrad Hospital – one of the country's top medical centres. The two hold teleconferences with academics and doctors on a monthly basis for the purpose of knowledge sharing, looking at new trends, technologies, diseases, cures, discoveries, developments and more.
"Combining expertise is critical," Manoch continues. "It can help bridge gaps, raise standards and ultimately improve patient care."
An eye to the future
Emphasising collaboration is just one way in which flexibility and agility has helped to ensure the company's esteemed status, never resting on its laurels but instead striving for increasingly improved service delivery.
To date, Aikchol has in many ways "maximised its potential per square foot" as Manoch puts it. But that does not mean the business will shy away from new specialities, technologies and techniques moving forward, the firm opting to find additional methods to complement its existing portfolio wherever possible.
"For the next three years, we want to continue to align our offering with global best practices, and are looking to really focus on less invasive procedures that will serve to reduce recovery times and post operation discomfort for our patients," the Director reveals, outlining current endeavours.
Looking beyond this, optimism can also be drawn from the Thai government's current masterplan – a strategy expected to entice social and economic affluence.
"The plan on a national level is to turn Thailand into a medical tourist centre," Manoch continues.
"Meanwhile, blueprints to turn the eastern part of the country into a special economic zone, courtesy of the Eastern Economic Corridor, are underway which will facilitate major infrastructure developments including high speed train networks and bolstered airports.
"This in turn will undoubtedly facilitate industrial advancements in the region, attracting more local citizens and medical tourists alike to Chonburi and allowing us to meet the healthcare demands of more people in the future."
For these reasons, the long-term stature and sustainability of Aikchol Hospital as one of the country's most renowned healthcare organisations seems assured.
VIEW Aikchol Hospital BROCHURE