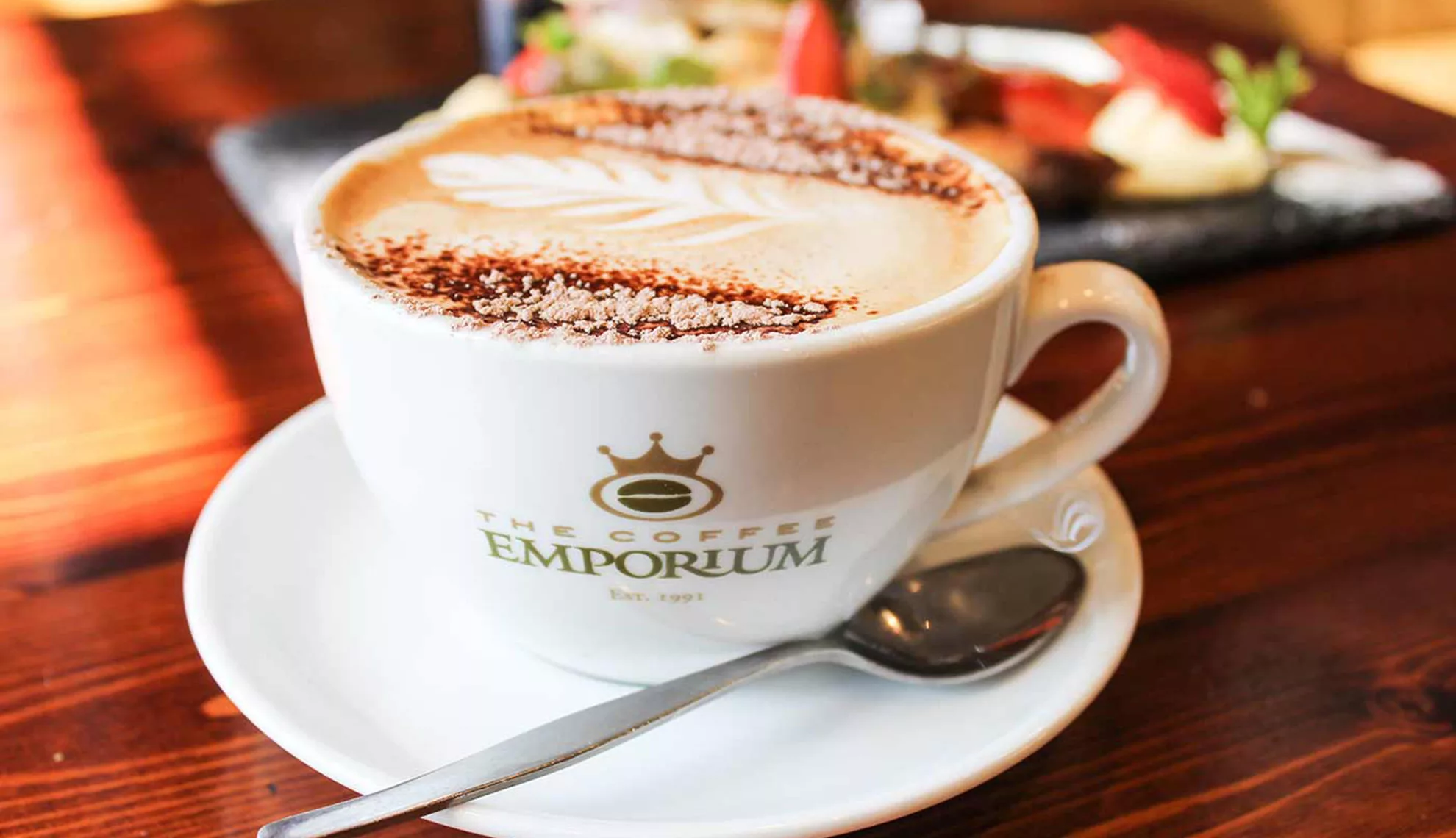 Coffee aficionado John Ayoub tells the story of The Coffee Emporium, a premium brand on the rise across Australia and the UAE
Writer: Jonathan Dyble | Project Manager: Lewis Bush
There's nothing quite like the smell of fresh coffee in the morning.
Be it the rich aromas, artistic ritual of brewing the perfect cup, or the delicately complex story that each and every granule tells, there's a reason coffee is an eclectic, artisan experience.
For John Ayoub, such undertones have motivated a lifelong love for the beverage.
"I've always enjoyed coffee," he affirms. "Even looking back to my early teenage years, I can remember having an appetite for stronger, bitter tasting coffee. If I had to put my finger on it, I'd say it's the aftertaste that's always got me."
Having allowed this passion to blossom, it's no surprise that Ayoub took an entrepreneurial chance in 2002, acquiring a small, rustic coffee shop in Bankstown – a southwestern suburb of Sydney.
"Coffee culture is pretty big here, so the opportunity was evident," Ayoub reveals.
"The café I took on was pre-existing, albeit slightly run down. Upon purchasing it from the former owner, I introduced my own unique coffee blend and The Coffee Emporium brand which proved to be a hit, boosting our reputation, earning us referrals and garnering repeat business."
Owed to this premium blend, derived from some of the best quality flavours and influences from Central and South America, Africa and Asia, The Coffee Emporium quickly rose to pre-eminence, its sales soaring from just a number of kilos a week to much larger volumes.
As a result, Ayoub, now Director of the company, sat down with his cousin to discuss strategic direction.
"We both saw the business as a success, so explored the idea of opening a new store," he explains, showcasing The Coffee Emporium story. "Two cafés then grew to four in 2006, and four became nine with the launch of five franchise stores in 2007."
Fast forward to the present day, and the enterprise now has 42 branded outlets across Australia and Abu Dhabi.
While The Coffee Emporium's formula remains unchanged, this same recipe helping to drive the business forward today, it is not the be-all and end-all of the brand by any means.
Coupled with quality coffee, the brand has also established a reputation for esteemed ambience, a fitting atmosphere and a wide selection of tasteful accompaniments including pastries, cakes and premium sandwiches.
"Our décor and fit outs are also a big focus for us," Ayoub adds. "We ensure that our customers feel like they're walking into an authentic European coffeehouse.
"First impressions count for a lot, and I like to think that as soon as people walk through our doors, with the buzz and vibrancy of our stores, they know they're going to get good coffee, good service and an exceptional experience just by the look and feel of the place."
This emphasis on offering quality service is embedded in Coffee Emporium's culture.
The firm readily provides proactive training programmes to its staff and franchise partners, working with baristas in teaching them how to execute the perfect cup of coffee.
Equally, such attitudes are no better reflected than by a recent refreshment of the brand that included the introduction of new packaging, bags, uniforms and more, the company aiming to maintain its contemporary feel.
"We try to evolve," Ayoub adds. "The business has just raised AUD$5 million in capital which will be used to further extend the brand and transition into a consolidated, sustainable, national brand."
It is this latter point that is a hot topic for the Director and his team.
Having developed a strategic business plan that will be rolled out next year, Ayoub is confident that the firm will realise further expansion, deliver a multitude of modernising refurbishments and continue to instate its place as a relationships-led enterprise.
This in mind, he concludes by both citing his optimism for the future and reiterating his opening statements:
"Coffee is what I love. It's my passion, it's what I always wanted to do, and I'm both thankful and proud that I've been lucky enough to make a business out of it."
VIEW The Coffee Emporium BROCHURE