As the world's second largest island state, Papua New Guinea's digital connection is growing under the guidance and determination of PNG DataCo Limited.
BRIDGING THE COMMUNICATION GAP
Back in 1997, the 'information superhighway' arrived in Papua New Guinea (PNG). The new internet technology was launched by the sole carrier of communications traffic – Papua New Guinea Post and Telikom.
Today, the telecommunication sector is connecting the Pacific Island country at a steady rate. Around 25 percent of its population now has access to the internet, which is improving with the installation of the Coral Sea Cable System, the cable that links the Soloman Islands and Australia, landing at Sydney.
Key developments are continually and routinely underway, with the PIPE Pacific Cable upgraded from eight terabytes (TBs) to 12 TBs in recent years, and the Get Connected training roll out which has boosted digital transformation.
The future of business and connection in PNG relies on information and communication technology (ICT). Recognising this critical need, PNG DataCo Limited (DataCo) is changing network opportunities one district at a time.
Created in 2014, DataCo is a state-owned entity, along with Bmobile and Telikom, providing wholesale services to the ICT industry, and mandated to build, own and operate the National Transmission Network (NTN).
Headquartered in the nation's capital of Port Moresby, and with an aim to drive connectivity and digital solutions, DataCo provides internet access with two data centres and is the only company with a data centre categorised as Tier 3.
With an international connection to point-of-presence (POP) in Australia, Guam, and the US, and redundant international links to Australia and Asia, the internet is primarily sourced from upstream providers through its three POPs in Sydney.
The company also manages 7,000 kilometres (km) of fibre optic network, comprising both terrestrial and submarine cables with the three international POPs, five internet gateway nodes, 15 submarine cable landing stations and 14 dense wavelength-division multiplexing (DWDM) POPs across 20 provinces.
ICT has transformed the economic and social landscape of PNG in recent years. DataCo not only internally connects PNG, but it also connects the country to the world by providing core network redundancy paths through fibre loop and satellite, improving capacity and reliability, and reducing the cost of internet and data services.
DataCo operates the country's biggest and only satellite infrastructure providing a combination of direct backbone services, redundancy and diversity services and very small aperture terminal (VSAT) hub services.
Operating an open architecture enables DataCo to provide ubiquitous connectivity supporting Broadband and point-to-point (P2P) to facilitate data, voice and video.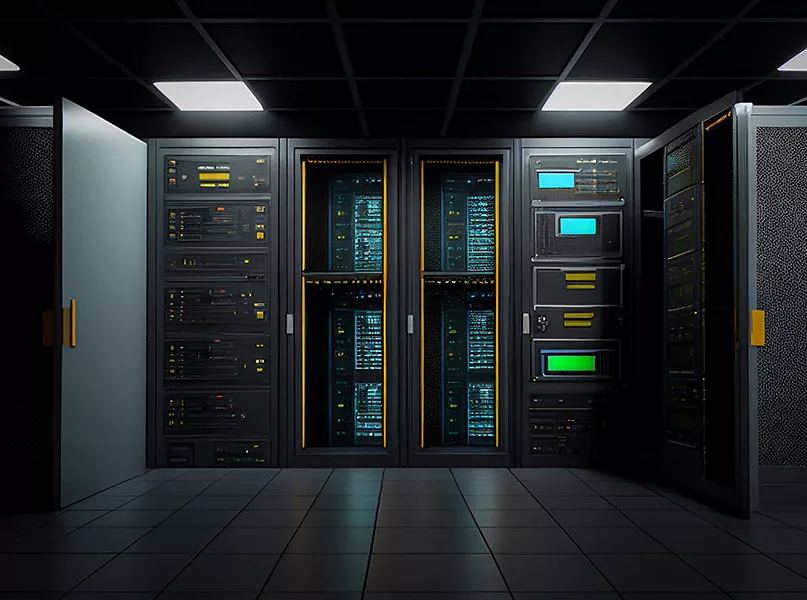 CONNECTED TO SUCCESS
There are currently two internet gateways in PNG, Madang on international cables PPC-1 and Port Moresby on CS2 to Sydney, each connecting to Global Switch for PPC-1 and Paddington for CS2. Both are managed by DataCo, although ownership is with Pipe Networks and Coral Sea Cable Company respectively.
The third internet gateway is through the O3b satellite system to Dubbo, Sydney, with a fourth gateway for Asia which will exit through Jayapura, Indonesia.
With a USD$50 million revenue growing by 18 percent year on year, and an increasing demand and capacity for digital services, the company is undergoing an evolution, and developing digital infrastructure accordingly.
The recently launched cloud technology, the implementation of the second phase of the new domestic subsea cable installation and increasing capacity on the existing cables collectively showcase the expansion of the fibre network across PNG.
Looking ahead, DataCo is expanding the fibre networking by 10,000 kilometres (km), along with building an international POP in Indonesia. The improvements are taking place with DataCo's 110-strong workforce, soon growing to 130 employees.
As the company is building data centres to connect the highlands of PNG, the digital divide is closing. Remote and rural areas have previously had poor connectivity due to the lack of infrastructure and difficult terrain, meaning limited access to technology for the population of the region.
However, DataCo is set to change the situation by implementing the second phase of new a domestic subsea cable installation.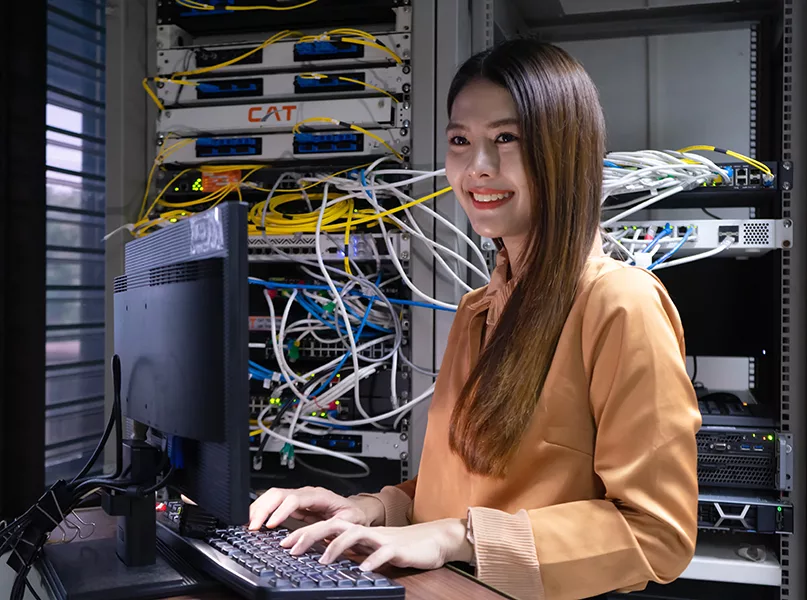 SERVICES AND SOLUTIONS
One of the solutions that DataCo offers is a cloud-based, holistic service which encompasses the management of virtual machines, cloud services and resources. By DataCo's very own definition of a virtual data centre, it is a one-stop-shop which caters to governmental needs and large enterprises on storage, optional services, security, dedicated connectivity, and disaster recovery.
Moreover, by providing cloud solutions and data centres, DataCo connects all major towns with sub-sea and land-based fibre optic cables.
The DataCo one-stop shop includes a P2P network which is an end-to-end channel carried through DataCo IP Managed Systems with the following suite of technology platforms, MPLS L2 and L3, VPLS, VXLAN< and Metro L2 connectivity.
Together with an International Ethernet Private Lease (IEPL), which can be useful for machine-to-machine connectivity, centre connectivity, offshore cloud solutions, offshore data and the extension of LAN data and voice traffic, it interconnects two offices, geographically located in different countries.
Whereas, the Secured Cloud Services include cloud storage, collaboration tools, and communication platforms which are designed with enterprise-grade security features to keep valuable data safe while using platforms and applications.
Using cloud infrastructure drastically reduces capital expenditure (Capex) costs, and organisations that adopt cloud solutions find many benefits which will positively impact their business.
Therefore, DataCo offers the full service to complement and emphasise its 'Yes, you'll be covered' motto.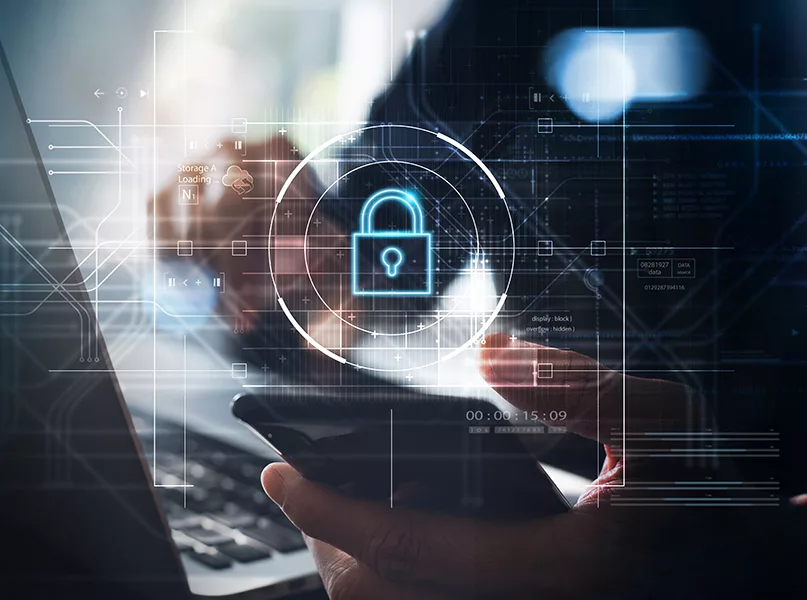 MISSION AND VISION
DataCo's culture has trust as its core value, with a team in place to drive its success with teamwork as part of the company's environment, alongside equal opportunities, empowerment and accountability.
With a focus on customer and business outcomes, the vision is to improve and expand the availability of affordable internet access to the people of PNG by developing the NTN. DataCo's mission is to develop the NTN as an efficient domestic and international telecommunication transmission network for PNG.
NTN will be available on a wholesale and non-discriminatory basis to all licenced industry operators to stimulate and foster social and economic development in PNG, and as a member of the Asia Pacific Network Information Centre (APNIC), DataCo is a trusted source for cloud services
The DataCo Secure Cloud supports ICT transformation strategy in a one cloud architecture with an enterprise-to-enterprise (E2E) solution, consequently, accelerating business innovation with full stack cloud services, ideal for companies with growing or fluctuating bandwidth demands.
Submarine fibre-optic cables are PNG's primary international communications link, operators and internet service providers continue to use the support of satellite technology in rural areas, where development has previously been hindered by many factors, including the high cost of operating in difficult terrain.
With the government partnering with DataCo, PNG's connection to the digital world is set to develop and grow in many ways by providing affordable ICT to the country's education and health services alongside its business sectors.
PNG DATACO PARTNERS