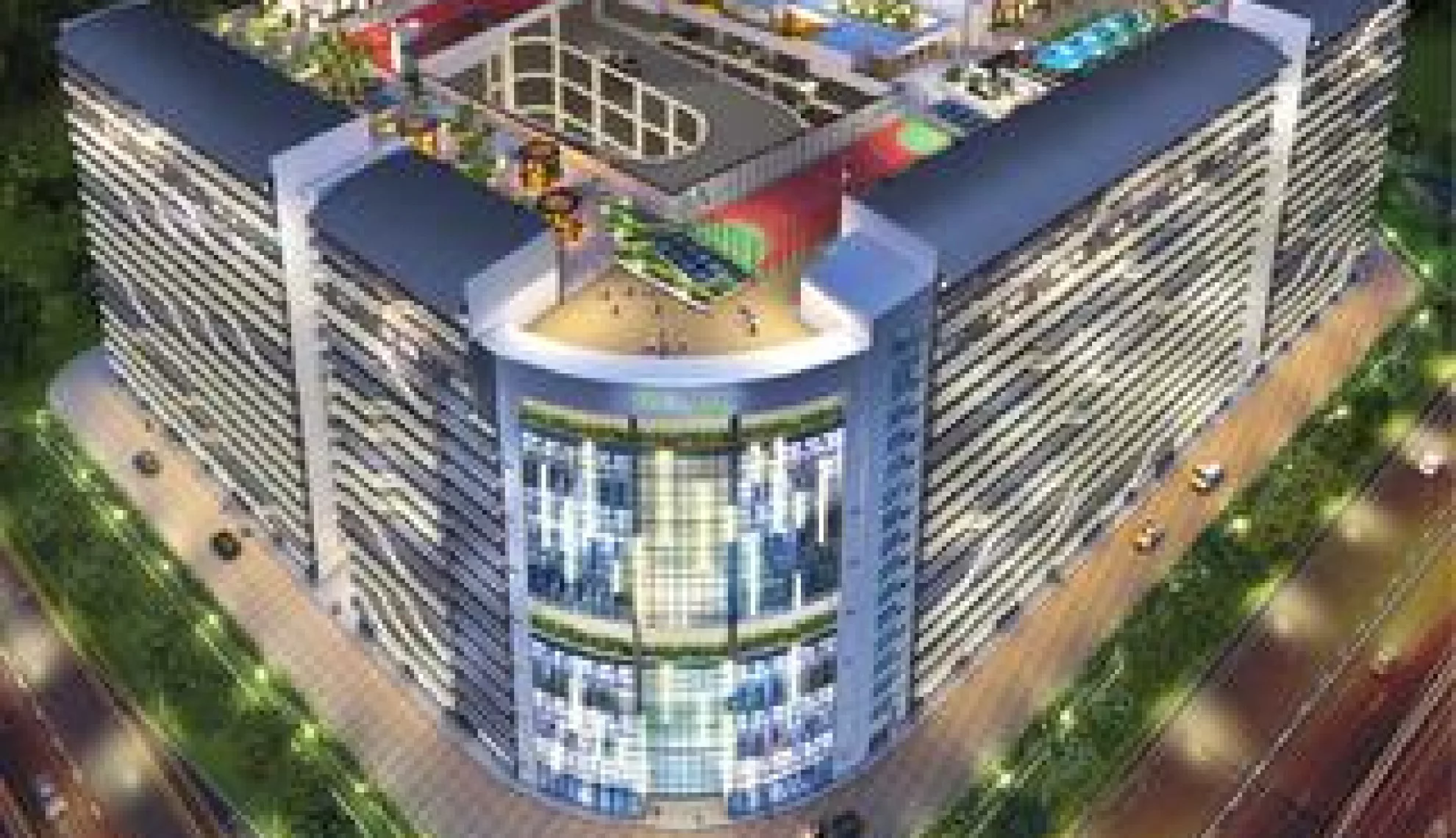 Home-Grown Construction Giants
With its current growth strategy, Lian Beng are geared to become the largest home-grown Singapore construction group
Writer Matt Bone

Project Manager James Mitchell
Established in 1973, Lian Beng group is one of Singapore's major home-grown building construction groups with integrated civil engineering and construction support service capabilities. The group is principally involved in the construction of residential, industrial and commercial projects and civil engineering projects as a main contractor. the company originally started with 5 supervisory staff and 20 general workers, and now have more than 400 workers with an annual revenue of about half a billion Singapore dollars.
Jeffery Teo, Construction Director of the company, said of the company's diverse portfolio: "we are primarily a main contractor for general construction work, with a BCA grade a1 rating. Our construction support services also serve third parties such as other construction companies. Apart from construction, we also engage in property development, mostly through joint ventures."
Lian Beng's status with the Building and construction authority (BCA) as an a1 grade contractor in general Building enables it to tender for public sector building projects of unlimited contract value, while its a2 grade in civil Engineering allows it to handle engineering projects of up to $85 million in contract value. Through its years of experience and solid track record, the group has also established a solid reputation for its ability to handle large-scale and complex projects.
More Than Construction

Lian Beng are an integrated construction group, with an extensive and comprehensive set of construction support service capabilities, allowing them to manage huge construction projects and ensure they are completed on time. The company have an excellent track record as a main contractor for almost all types of general building projects for more than 40 years. "We have the most extensive and comprehensive construction support service capabilities available to us, such as machinery, equipment and engineering, scaffolding and metal form. It is vital to our projects that we have as many of the facets we need including ready-mix concrete, reinforcement bar fabrication, construction resource sourcing and management and training of foreign construction labour," cites Teo.
Competitive and Productive Initiatives

Every industry faces challenges and hurdles to overcome, and with the global economic crisis still being very much felt across Asia, the construction sector has been an area greatly affected by industry changes. "The rising construction material cost has been one of the biggest challenges we have faced in this industry," says Teo.
Furthermore, labour costs are also on the rise in Asia, which can be put down to several reasons but are predominantly due to a higher foreign worker's levy as well as a general tightening of the amount of foreign workers a company can use. Lian Beng have also been faced with the rising cost pressure from the foreign worker's levy which will increase construction cost.
Conversely, Lian Beng have encountered a lot of opportunities as there has been an increase in the overall construction demand in Singapore, as projected by the Building and Construction Authority (BCA). The government has implemented a significant number of initiatives to improve productivity in the construction industry. "Companies that are more competitive and productive will eventually be more successful, and we definitely aspire to be one of those companies," Teo says
Talented Building Backed by Strong Plans

Lian Beng's success as one of the top Asian construction companies stems from the constant application of core values, such as teamwork, integrity, innovation, excellence and commitment. "By keeping to our core values, we are very well placed to focus on serving our clients and helping them achieve their business objectives. We challenge ourselves to execute projects flawlessly, and to consistently deliver the highest quality of service to our clients. We always seek the best talent and promote personal and professional development with all our staff," Teo explained, indicating the company is constantly striving for perfection.
Lian Beng have created a strong plan for the future in regards to growing the business. The company are aiming to continue to be more integrated in the construction business by strengthening their presence along the value chain. The company are also setting up an asphalt premix manufacturing facility, which will be operational by the end of 2014; further adding to their range of construction support services. Mr Teo is also looking towards creating new revenue streams by diversifying: "We will also continue to seek more recurring income streams, such as dormitory business with our present construction capabilities and track record, we will continue to replenish our order book. We believe that by continuing our current growth strategy, we hope that we can position ourselves as the leader in this industry."
VIEW Lian Beng Construction BROCHURE