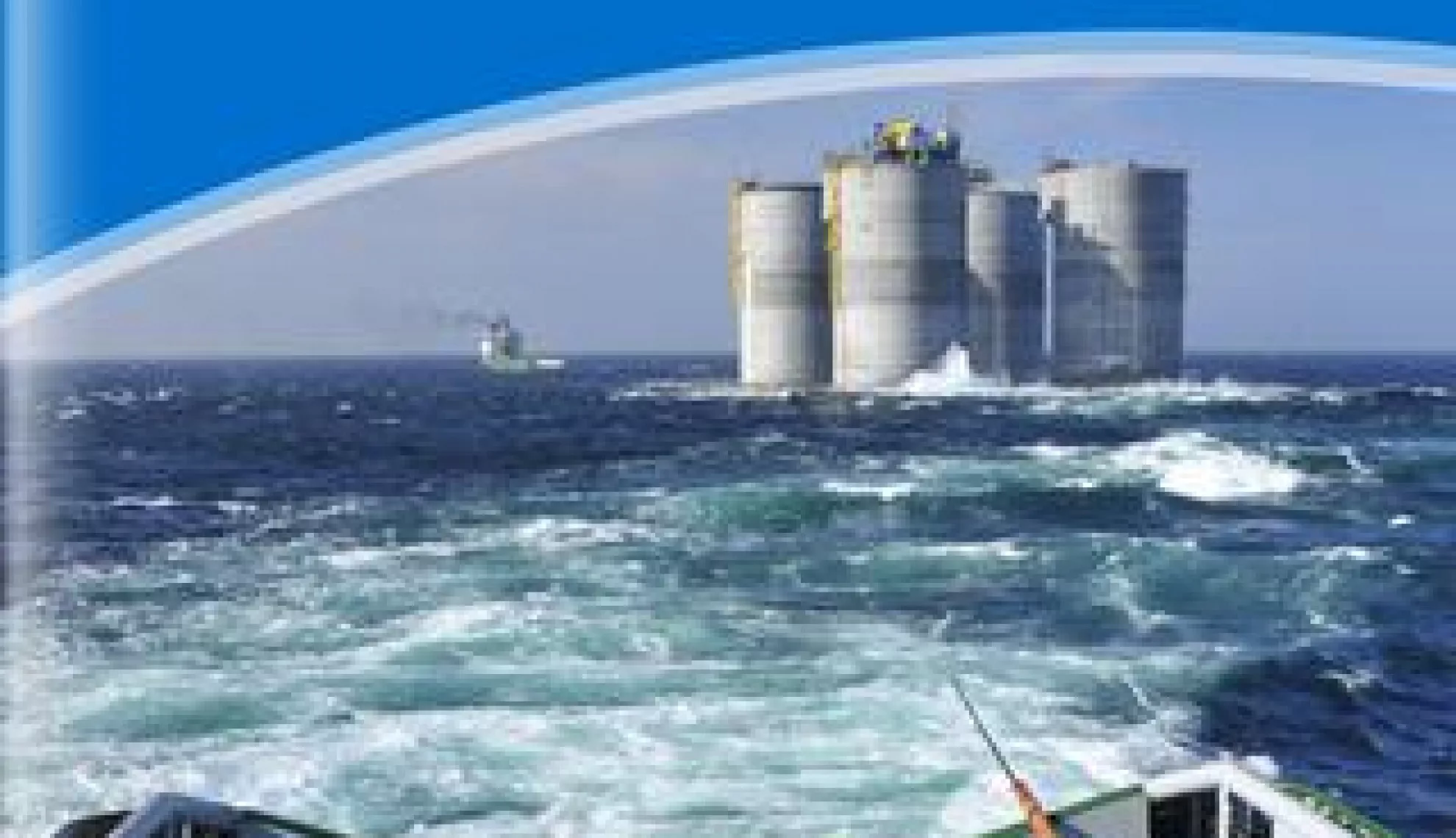 Operational Excellence in a Complex Industry
Writer:Phoebe Calver
Project Manager:Josh Hyland
POSH Terasea is a joint venture between PACC OFFSHORE SERVICES HOLDINGS LTD (POSH) and Terasea Pte Ltd, the Company has the benefit of support and strong backing by established parent companies, which is a part of the Kuok Group of Companies, Ezion Holdings and Seabridge Marine.
Initially known as EPIC Division under POSH, with over 60 years of traditional core strength in ocean towing and salvages services, survived years of upheaval and changes to the business structure to form what it is today serving the offshore oil & gas industry.
"Our core Company strength remains in ocean towage, with our operational fleet of nine high powered anchor handling tug units," explains Eric Ng, President of POSH Terasea. "Our expertise lies in our capability and flexibility to provide seamless turnkey operations to our clients in the transportation and installations sector."
Partnered with its core service offering, POSH Terasea also works as a specialist marine service contractor with a primary focus on towage and marine transportation serving the oil & gas industry.
"Since our very first FPSO tow in 1990, we saw the changing trends and decided to work with them to expand our services to include transportation, positioning and heading control, and deck management operations," continues Ng. "All of which we predicted to be of enhanced value to clients and eliminate the headache of needing to employ multiple contractors to complete both the delivery and installation of the project."
The market in which POSH Terasea operates has witnessed an increase in demand and physical size over the years; subsequently, the result has been a rise in demand for more complex and larger towing tugs. Furthermore, due to an increased focus on the stringent safety needs and standards set in the industry, being able to provide a one-stop shop service answers a demand in the market that isn't easily reached.
Full turnkey management
With the Company's highly experienced and specialised team, the execution of both towages and transportation is done to the highest standards not only to meet but to exceed the expectations of its clients.
"Having the support of our very experienced and dedicated project execution and operations team, we are able to provide our clients with full turnkey management for the transportation and mooring installation support of such offshore installation projects with the highest of standards," affirms Ng. "As the saying goes, 'you're only as good as your last job' and every job is treated with the same level of importance at POSH Terasea, whether big or small."
It goes without saying that developing trust and maintaining a close working relationship with clients is a core attribute to the process of attaining key contracts.
POSH Terasea's clients want to work with a trusted business partner that has the same goals and visions, not just a vendor or provider of goods and services. Particularly for major projects in which the stakes are high and any failure along the chain of operations will have a severe impact for the client; in that respect the Company treats its clients' project and interests as if they are its own, going on to execute them with the same sentiment that ensures no stone goes unturned to create a successful campaign each time.
"Instead of being seen as a contractor, we like to be seen as part of each client's team, that way we understand their expectations," continues Ng. "Taking this approach instils trust, ensures transparency and clarity, and from that point onwards a natural synergy follows between the client and the business."
Dedication and efficiency
The Company has a strong and dedicated staff coupled with continuous on-the-job learning, developing new working procedures and maintaining an extremely high standard of HSEQA practices. This, combined with the flexibility to listen to and act upon the each client's requirements in a short amount of time, has been fundamental to the success of POSH Terasea.
"Our Company's staff retention rate is very high and we are lucky enough to have dedicated and efficient staff who love their job like myself," affirms Ng. "Similarly many of our sea-going staff have been working with us for more than 10 years, and this is in part due to our excellent HR division which looks into the welfare of our employees.
"Coupled with excellent career development of our shore-based employees to train and prepare them for the future undertaking of the Company, we also carry out dedicated training in the Philippines and Indonesia for the training and development of our existing future seafarers."
From a logistical perspective, the Company has a large procurement department which caters for the entire POSH group, an added benefit of grouping all of POSH's sister entities together given the scale of the programme. Depending on the type of operation, a large proportion of the procurement is done locally and as close to the operation as is possible, in order to make the process as efficient as possible.
"Our procurement department has a large network of local suppliers who they are familiar with. Everywhere we operate, we look for trusted partners who share our vision and goals."
Nothing short of excellence
In 2016 the Company experienced the successful completion of many of its major projects, such as the towage of Glen Lyon FPSO, the Jangkrik FPU, Gaza FSO as well as the world's first FLNG FPSO: the PFLNG1. POSH Terasea's clients have been suitably impressed with the outcome of the projects, with the team proving that all challenges can be overcome providing they are united by goals and understanding at the forefront of every project.
"This year will prove to be another important milestone for POSH Terasea as we prepare to undertake two world record towage and installations of the world's largest floating offshore facility, weighing around 600,000 tonnes," clarifies Ng. "These will be made up of the Prelude FLNG, Itchthys Project CPF which is the world's largest semi-submersible platform, and the Itchthys FPSO. Our clients will expect nothing short of excellence on a project of this scale, which we will achieve through the months of preparation and execution in our work."
With the nature of the business, the Company is working to a worldwide footprint as its vessels can end up anywhere around the globe. There is no specific strategy in terms of venturing into new frontiers. As part of a greater group of companies it has the synergy and advantage to better explore potential opportunities worldwide, including beneficial group control databases and information that it could tap into.
"As a Company, we are constantly on the lookout for new improvements such as fuel efficiency and electronic charts, as more countries are taking a stronger stance on environmental impacts on pollution emissions from vessels," continues Ng. "The Company is always both working to and practicing to raise our standard to international guidelines. In that respect we have a dedicated HSEQA division who assist us in keeping up to scratch and ahead of our competitors, while conforming to all international standards.
"Our Company's ability to empathise and identify with the needs and requirements of our clients enables us to act and deliver what is needed at all times. We are not afraid to take criticism as it is a part of the learning process and we grow in expertise each time."
VIEW Posh Terasea BROCHURE