Patrick Guedel, CEO of EQUANS ANZ, discusses supporting the energy, digital, and industrial transition in Australia and New Zealand.
EMPOWERING TRANSITIONS
Australia and New Zealand are growing markets where quality of service and technology are highly important.
The construction industry in these two countries is recovering well after the negative impact of the COVID-19 pandemic, however a prevailing and ongoing challenge is that of access to talent and a shortage of skills.
In saying that, it remains a very exciting environment to operate in precisely because of its challenges and opportunities. In this context, EQUANS ANZ is well positioned to succeed.
A world leader in the energy and services sector, EQUANS provides excellent technical expertise in the design, installation, maintenance, and operation of multi-technical facilities in six complementary areas, namely electrical, heating, ventilation, and air conditioning (HVAC), cooling and fire protection, mechanical and robotics, digital and ICT, and facility management.
Combined, this extensive expertise allows EQUANS to offer efficient and optimised solutions at all stages of the energy chain, from production and storage to transport and usage.
"EQUANS partners with clients to design and engineer bespoke systems that meet their unique needs and operates across the whole building and infrastructure space. Our knowledge of our clients' businesses enables us to support them in their energy, industrial, and digital transitions," opens Patrick Guedel, CEO of EQUANS ANZ.
The global group occupies a leading position in Europe and a strong presence in North and South America as well as Oceania, including Australia and New Zealand, where EQUANS ANZ operates in 17 locations across all states, territories, and islands and employs just under 1,000 members of staff.
"Our in-house technicians install the systems and carry out operations and maintenance," outlines Guedel, who himself has worked in different countries across multiple continents, having started his career in technical services more than 25 years ago.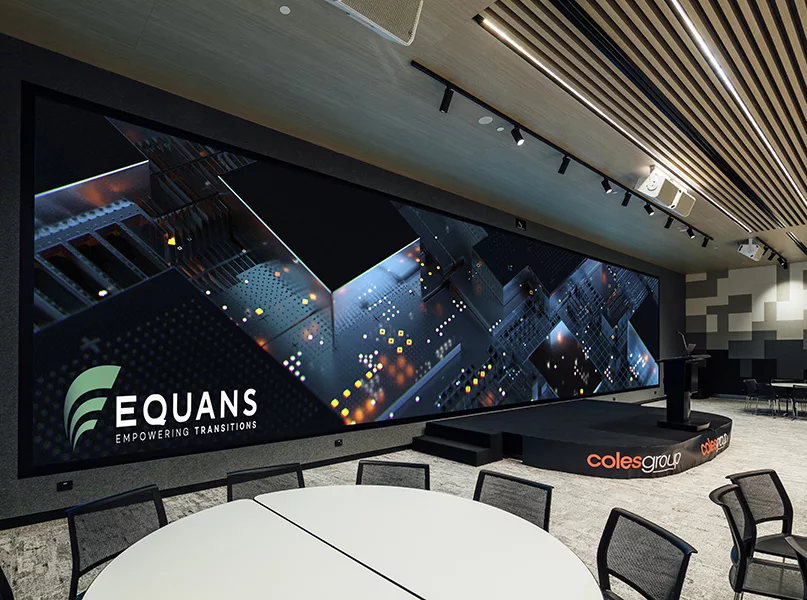 MILESTONE ACQUISITION
EQUANS was acquired in October 2022 by Bouygues, a key milestone in the development of the latter as it becomes a world leader in the promising multi-technical services market at the heart of the environmental, industrial, and digital transitions.
Joining Bouygues offers a tremendous opportunity to create a global leader with strong local roots that can play a key role in meeting the challenges of these transitions, helping to deliver more sustainable and energy-efficient growth, and supporting customers as they switch to a low-carbon model.
To create this new global leader, Bouygues' Energies & Services arm merged with those of EQUANS in January 2023. This new business segment will generate around €17 billion in sales and employ around 97,000 people in over 20 countries.
Operating in a resilient and promising market, the new entity has many decisive strengths, such as its position as a leading force in the multi-technical services market, strong local footprint in targeted countries, acknowledged expertise and brands, and increased capacity to design and roll out innovative and sustainable products and services.
"On the face of it, the change of shareholder doesn't make any difference to EQUANS ANZ," Guedel states.
"However, having a parent company that is totally committed to the construction and infrastructure environment is a key motivator for our teams."
The new entity has the leverage to grow its business and increase margins through synergies and operational efficiency plans.
Bouygues' strength, combined with its high-quality labour relations and robust ethical values, will also accelerate growth for the new entity.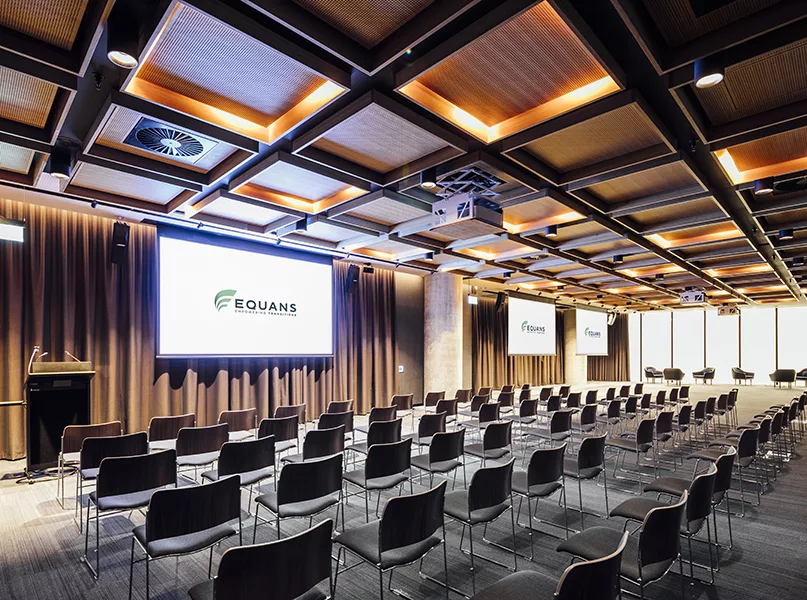 SYDNEY OPERA HOUSE
As part of a long-standing relationship established in 2002, EQUANS ANZ delivers planned and reactive mechanical maintenance services for one of Australia's most famous buildings, the Sydney Opera House.
With its iconic silhouette, the Sydney Opera House has been unfurling its concrete sails across the harbour for more than half a century, welcoming nearly 11 million visitors annually.
Providing quality support 365 days a year, a permanent on-site team of EQUANS ANZ technicians is required to maintain different temperature setpoints throughout the facility.
Temperature and humidity are critical to musical instruments, as when the Sydney Symphony Orchestra is on stage in the Concert Hall, it must be 22.5°C to ensure the instruments stay in tune.
Throughout the partnership, EQUANS ANZ's on-site mechanical services team has worked closely with the Sydney Opera House to introduce whole-of-life asset management and lifecycle planning, delivering over 750 project installations and upgrades while improving the overall performance of existing assets.
"Committed to a long-term partnership, EQUANS ANZ has been working daily with the site's management team to maintain the ventilation and air conditioning systems," Guedel informs us.
"The air conditioning equipment uses seawater from the bay for cooling, a rare and innovative system that goes back over 50 years to when the building was constructed."
MARVEL STADIUM
For years, EQUANS ANZ engineers and technicians have also contributed to the renovation of the audio-visual (AV) installations at Marvel Stadium in the Docklands area of Melbourne, integrating the management of all screens, speakers, and lighting into a single digital platform.
EQUANS ANZ was selected for the project because of its technical offering across several different and challenging elements, such as management, tracking, construction, commissioning, programming, and engineering.
The company has demonstrated its experience in the technical and engineering space over the years, as well as the management of large construction fitouts. Additionally, EQUANS ANZ was selected for its capabilities in building information modelling (BIM), excellent occupational health and safety (OHS) record, and the competitive cost of its offering.
The significant AV upgrade commenced in December 2021, and major works were recently completed in August this year.
"This project was a big responsibility for us because the system is key to the spectator experience at this great venue," emphasises Guedel.
EQUANS ANZ's key investments at the moment, meanwhile, are to support its capabilities in Australia and New Zealand to provide excellent service to customers across all states and branches.
"In particular, we want to support national clients who need reliable service providers across the country with consistently high levels of quality."
"Being part of an international group gives us access to technologies and talents from overseas"

Patrick Guedel, CEO, EQUANS ANZ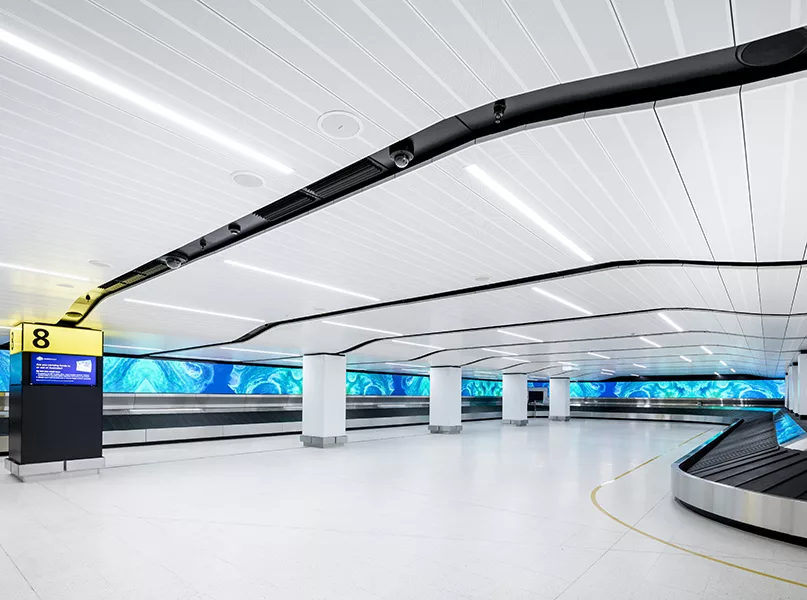 EMPOWERING PEOPLE
EQUANS ANZ is recognised as a leader in the industry because of its technologies and the quality of its services.
However, a key differentiator for the company is the ability to recruit, develop, and retain talent, offering careers that empower talented individuals to work in dynamic teams across many fields.
"Being part of an international group gives us access to technologies and talents from overseas," notes Guedel.
Whether an employee's background is in technical services, facility maintenance, or a business support function, EQUANS ANZ knows that they can play a big part in supporting the world's energy, digital, and industrial transitions.
As such, the company invests in its team members to nurture their skills and make them successful both inside and outside of work.
Equally, EQUANS ANZ offers cross-functional opportunities that support employees at all stages of their career, and better serve customers who need innovative integrated solutions from a dedicated team of problem solvers.
"More and more, we are identified as a good place to work where development and career growth are a reality," Guedel tells us.
The company is also committed to being a place where people are proud to work and feel rewarded for their contributions in an environment that supports engaged, diverse, and inclusive teams.
"We actively encourage women and minorities to take an interest in the industry and bring diversity into our workforce. It's a fascinating field, and they will be positively surprised by the many opportunities that are available," he adds.
EQUANS ANZ is therefore as much about delivering a safe and attractive workplace for every team member as it is about delivering great outcomes for customers and the business.
Continuing to invest in staff is one of EQUANS ANZ's main priorities, along with introducing new technologies to the marketplace, delivering top-quality projects, and guaranteeing a high level of service.
By the end of this calendar year, EQUANS ANZ also aims to implement its Reconciliation Action Plan, a significant, meaningful, and sustainable step for the company.
"These are very practical and concrete priorities, which is what our customers expect from us," Guedel concludes.
EQUANS ANZ PARTNER