Mackay Rubber specialises in the production of high-quality engineered rubber products across Australia and to export markets. Graham Scull, CEO of the company, explains how recent developments have helped the business expand.
EQUIPPED FOR EXPANSION
The Australian manufacturing industry looks to be in the best position it has been in for years, with substantial investment in defence capabilities and both federal and state infrastructure projects buoying several areas of industry around the country."
The words of Graham Scull, CEO of Mackay Rubber (Mackay), sums up his thoughts on the manufacturing industry in the APAC region at present.
Mackay is a 100 percent Australian-owned private company having been established in 1932 as a supplier of OEM automotive parts to Holden. From those early days, Mackay has grown to become one of Australia's largest and most trusted designers, manufacturers, and distributors of engineered rubber; rubber-metal composite products for local and international clients servicing the automotive, defence, rail, marine, mining, infrastructure, and OEM markets.
The support from the family owners to see the business develop and stay up to date technically is highlighted through their commitment to the recent relocation of the business.
"The company has just relocated from our site of more than 65 years in Moorabbin, Melbourne to a Brown Field site in Dandenong with significant upgrades in all areas of manufacturing included in the project. This has us perfectly placed to take advantage of these opportunities," Graham says proudly. "It has all come together at the exactly the right time for Mackay.
"Within each one of our market segments there is a vast range of clients, projects, and product specification and design requirements. Because of our diversification experience across so many markets we have developed a unique ability to manage the most complex range of projects, delivering world class solutions. The company designs and manufactures everything from automotive coolant hoses to primary springs mounts on passenger bogies to highly technical guided weapon system components."
The company has recently received Defence Industry Security Programme (DISP) accreditation for its new facility. This accreditation is required by defence companies to engage in classified work which enables those such as Mackay to continue developing defence-related business.
"Over the next 10 years we will be heavily involved in the long-term sovereign capability focus of the Australian government with projects across defence, rail and infrastructure that will provide stability, growth, investment, and innovation across Australian manufacturing," Graham informs us. "From concept to completion, our standards and commitment to quality and delivery ensure the customers' product requirements are fulfilled reinforcing Mackay's reputation as the benchmark for quality and reliability."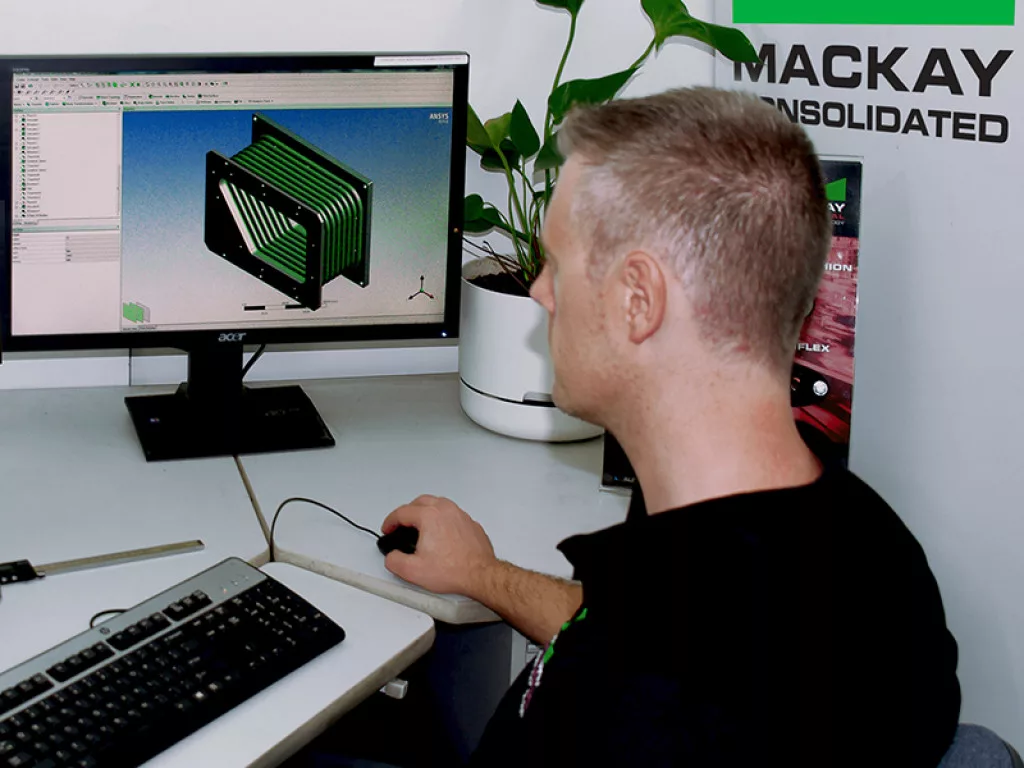 A PAST IN THE INDUSTRY
Graham began his journey with Mackay in 2018 with a clear direction to relocate the business and build on its strengths to realise the shareholders' aspirations and grow the business. Prior to working for the company, he had approximately 30 years of experience working in the engineering and manufacturing fields, with his last position being that of Regional President of Australia and Thailand for Chassis Brakes International, a global manufacturer of automotive braking systems, created as a carve out from the Robert Bosch GmbH Foundation brake business.
"Leading up to the Regional President position I worked through several companies beginning with Nissan Motor Corporation Australia as an automotive brake engineer," Graham continues. "My career followed the automotive braking theme until the car manufacturing industry in Australia ceased, ending my role at Chassis Brakes. Brakes are safety critical, requiring the rigorous execution of engineering and manufacturing disciplines to ensure product quality, this was a great training ground from which to develop and move forward.
"In the present, I am motivated by the fact that I am part of Mackay, a company with a strong leadership team committed to maintaining and growing 115 meaningful jobs that make a significant contribution to the defence, automotive and industrial sectors within Australia and internationally."
Graham's journey has led him to a position in which he can proudly oversee the operations of Mackay from start to finish, and ensure a high level of quality pertaining to the same notion of manufacturing importance and meaning that he has felt throughout his career.
LATEST DEVELOPMENTS
Mackay has recently invested heavily in its defence business that includes increases to the production capability, capacity, efficiency, and overall security levels that has led to the company achieving DISP accreditation to secure Australian defence industry business. This project received grant funding from the Australian Government. According to Graham, the automotive industry OEMs used to set the manufacturing standards within Mackay, however this has now transferred over to the defence industry as defence OEMs introduce more stringent supplier expectations.
"A huge range of upgrades have been implemented to both our physical and cyber security," he elaborates. "We now have full swipe door access control, secure restricted areas, and high-tech camera monitoring and alarm systems installed across the entire facility.
"Our cyber security has been considerably upgraded to achieve DISP accreditation. This has been a huge project across our entire digital footprint, and we have basically undertaken a complete digital overhaul. This overhaul spans the software we use, the network security protocols, dedicated protected servers, encrypted and secure stand-alone equipment and in depth companywide cyber training. This is all part of the defence DISP accreditation requirements.
"Safety remains our absolute priority for the business, we are constantly working to improve safety at our facility through our proactive and ongoing risk reduction programme."
When it comes to Mackay's production upgrades, the company invested in and installed a range of equipment at its new facility to meet the expected demands of production. Mackay has introduced a new dump mill, strip mill, cooling conveyor and skip conveyor; each critical pieces of equipment to provide a new level of reliability and control within the company's compound mixing operations.
"We have also introduced additional strategically aligned pieces of equipment into our business targeting enhanced capability," Graham continues. "Such as a dedicated silicone mill (increasing in-house silicone mixing capability and capacity), a silicone stuffer on injection moulding (improving our silicone product production), one 500-tonne compression moulding machine (increasing production capacity within our clean room), another 200-tonne compression moulding machine (our second lab. production machine), and finally a larger 1,000-tonne compression moulding machine with vacuum and ejector systems.
"The latter is aimed at greatly improving our ability to meet increases in demand while providing improved usability and safety throughout operations."
Along with all these upgrades and new pieces of production equipment, Mackay has also invested into everything from new office furniture to computers, phone systems, and even ergonomic desks to benefit the company's employees and help drive efficiency and enjoyment throughout the business.
"I am motivated by the fact that I am part of Mackay, a company with a strong leadership team committed to maintaining and growing 115 meaningful jobs that make a significant contribution"

Graham Scull, CEO, Mackay Rubber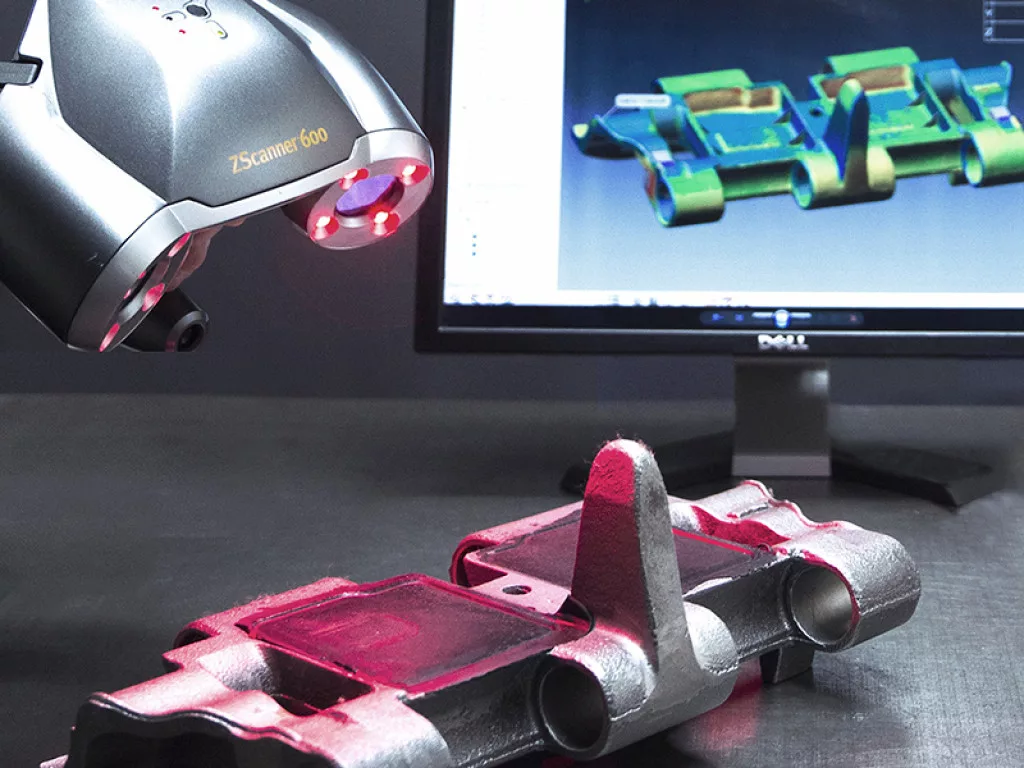 INTO 2022
At heart, Mackay is focused on offering world class services in design, material development, production and testing for all engineered rubber and rubber composite products for both the Australian and export markets. Moving forward, Mackay has plans to maximise results in both sites that makes up the company's operations.
"Now that we have completed our move to our new facility and achieved DISP accreditation, our focus for the next 12 months is to realise all the efficiency goals we set for each area of our production facility," Graham reveals. "We are also aiming to increase our capability and capacity of our engineering team through recruitment of new staff and implementation of cutting-edge new software allowing us to improve the predicted life cycle of our products.
"As demand continues to increase within our defence and rail business, and with very stringent product testing specifications, we are also looking at the potential to expand our current testing facilities with a new three axis test machine to meet design life fatigue testing requirements.
"This testing capability will be quite unique to the Australian market and will be made available to other businesses as we offer this service to industry."