Cenergi SEA Berhad is Malaysia's premier sustainable energy solutions company, specialising in the reduction of carbon emissions through development and investment in renewable energy and energy efficiency projects. We investigate further with GCEO, Hairol Azizi Tajudin.
SOLAR, SO GOOD
Against a backdrop of continuous uncertainty, from the treacherous fallout of the COVID-19 pandemic, new energy and climate policy commitments and most recently the volatile price inflation exacerbated by Russia's invasion of Ukraine, this series of explosive circumstances has sent economic shockwaves across Southeast Asia (SEA).
Despite this, Cenergi SEA Berhad (Cenergi), continues valiantly onwards in its mission to improve the environment for a better, cleaner world.
Incorporated in 2013, Cenergi and its group of companies is an esteemed Malaysian sustainable energy solutions company, specialising in reducing carbon emissions through long-term investment in both renewable energy and energy efficiency projects.
Joining Cenergi in March 2020 as GCEO, Hairol Azizi Tajudin began his career at Sarawak Shell Berhad in 1993, later joining Malakoff in 1997. Throughout his vastly ranging 23 years of employment with Malakoff, he undertook various leadership roles as Senior Vice President, Plant Manager and Head of Departments, gathering a wealth of crucial experience to deploy in his current position.
Hairol explains how he finds it a constantly invigorating industry to be ingrained in. "All my working life I have been in the energy and utility industry," he begins.
"Despite many global and local challenges especially during the COVID-19 period, we have increased our revenue by 40 percent every year for the last three years," Hairol adds proudly.
"Although we have faced difficulties, we are extremely agile and very nimble in terms of matching our actions to our visions."
The team of experts at Cenergi forms a shared community, working towards creating a more environmentally friendly and infinitely greener world. The company's overarching aim is to reduce carbon emissions in Malaysia and throughout Southeast Asia, through an exciting array of sustainable utility projects.
Cenergi focuses on three businesses segments, namely renewable energy, energy efficiency, and new ventures. Across these business segments, Cenergi possesses and offers a full spectrum of design, construction, technical, financing, and operational capabilities for its stakeholders.
Growing to accommodate 195 employees, Cenergi is now a diversified sustainable utility project developer and investor. Cenergi is currently the largest biogas player in the country with a 13.9 percent market share at present while also becoming one of the main players in solar and energy efficiency projects. Realising the increase in demand for sustainable biomass fuel, Cenergi is also pioneering the premium biomass pellet business with main application as co-firing fuel in coal fired power plants.
"We are strongly committed to conducting our operations in a safe and reliable manner, reflecting the high operational standards practised by our employees. We can proudly boast 2,513,832 safe man-hours without lost time injury (LTI) recorded between August 2013 and October 2022," Hairol acclaims.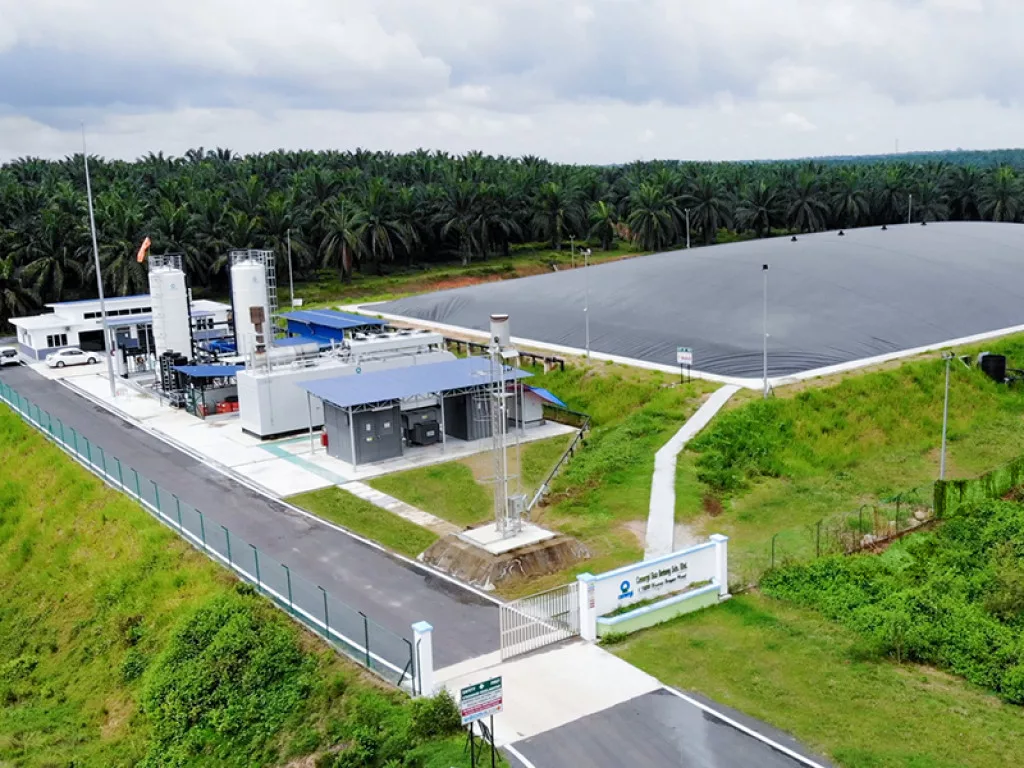 GOING FULLY SUSTAINABLE
Malaysia, as one of the largest producers and exporters of palm oil products in the world, is currently working in a concerted effort to improve the sustainability aspects of this multi-billion dollar industry. It has been providing steady employment to millions of Malaysians for decades and any efforts to improve its sustainability are for the greater good. Realising this social and economic responsibility and its impacts on the country, Cenergi steps up to work together with the industry players by offering them integrated solutions for the waste coming from the midstream of this palm oil industry.
Biogas is widely recognised as one of the most attractive renewable energy resources, mainly for its various applications, as it can be used as renewable fuel in both power generation and industrial processes.
Almost all Cenergi's biogas power plants generate renewable electricity using biogas fuel produced from the anaerobic fermentation process of the organic contents in the Palm Oil Mill Effluent (POME), the methane-rich by-product from the palm oil production process. Currently, this wastewater is being treated in a series of open ponds that allow emittance of methane, one of the most potent greenhouse gases, to the atmosphere. Cenergi helps palm oil millers to capture and monetise the methane as one of renewable energy sources.
Through a winning combination of highly experienced project management teams and thoroughly capable operations staff, Cenergi has developed the capacity to turn hazardous liabilities into green electricity for cleaner environment and sustainable palm oil industry.
"We currently oversee 21 biogas power plant projects in our portfolio across SEA, with a total generation capacity of 37.4 MW," Hairol outlines.
Alternatively, biomass is also a significant source of renewable electricity on a global scale and continues to play a crucial role in Cenergi's vision to help industries, especially the utility industry, to reduce their carbon footprint.
The company's future growth plans also include the ongoing development of premium biomass pellets for use in coal fired power plants. Cenergi developed its first pilot plant to produce this premium biomass pellet using palm oil's empty fruit bunches (EFB), the most abundant organic solid waste coming from the palm oil mills. If left untreated in an open space, EFB degrades to produce methane that is emitted to the atmosphere.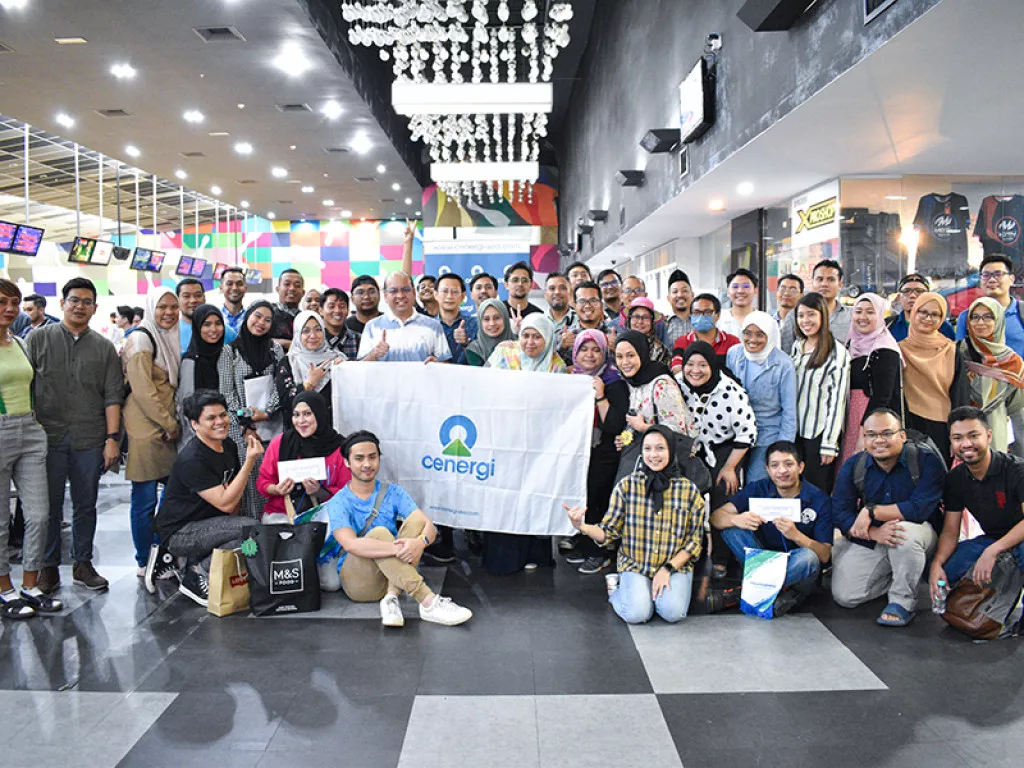 EMBRACING SOLAR
Malaysia is blessed with yearlong sunlight and high solar irradiance, making it one of the best countries for investment in solar photovoltaic systems to harvest this free energy. In Malaysia, solar can be regarded as a regular and dependable supply of renewable energy, thus it remains an excellent alternative to the historic reliance on fossil fuels. At present, as equipment prices are becoming affordable, infrastructure is more effective than ever and vast financing options are available, now is the time for companies such as Cenergi to capitalise and unlock the true power and potential of solar energy, an inexhaustible resource to be harnessed.
Launching headfirst into this new advancement, Cenergi has formed a joint venture with Sunseap Group, a major solar energy player in Singapore and in the ASEAN region, by incorporating Cenergi Sunseap Energy Solutions Sdn Bhd (CSES) in 2019.
With CSES acting as a catalyst, the company now expects to see a sizable increase in its solar investment and development across the key home market of Malaysia, particularly in rooftop solar leasing and large-scale solar farms.
This forms part of a proven business model for Cenergi, as the company provides cheaper and renewable alternative sources of electricity for various commercial and industrial players while simultaneously helping them to reduce their carbon footprints.
Regarding other sustainable options, hydropower is a stable and cost-effective method of generating electricity. It offers a reliable electricity supply to the grid at low operational and maintenance costs without emitting greenhouse gases.
Similarly, wind power is a readily available and sustainable source of energy making it one of the fastest-growing green sources in the world.
"Capturing its power does not deplete our valuable natural resources and the application of wind energy in SEA has been growing tremendously in the last few years," Hairol explains.
Cenergi is currently expanding both in its geographical reach and renewable energy asset portfolio. On a case-by-case basis, the company will evaluate investing in the development of wind power plants in SEA for both on and off-grid applications.
STAYING VIGILANT
Cenergi has the foresight to predict potential future global shortages, and plan for appropriate response strategies.
"We are currently looking closely into the future of water in Malaysia via water recovery projects from wastewater," says Hairol.
Water is a basic necessity for all living things, and there is an urgent need to ensure the sustainability of clean water, something which is already an issue in some parts of the world today.
"If you look at COVID-19, there is no one, including scientists, that 15 or 20 years ago could have predicted what would happen. So, we look to anticipate these future challenges and prepare for them," he adds.
"We will continue to monitor national water levels even though we are blessed with regular heavy rainfall at present, which makes the water tariff lower. However, we would expect the tariff to move up in the future, hence making water recovery projects more viable."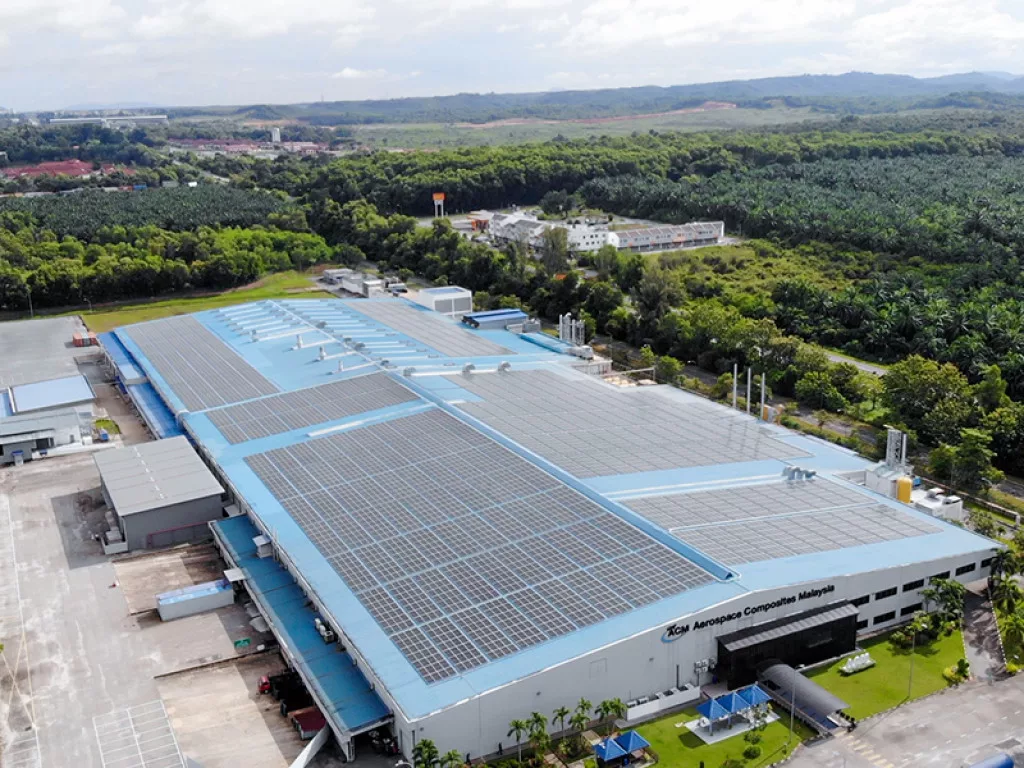 BUILDING A BRAND FOR THE FUTURE
There are many attractive qualities associated with the process of rebranding for Cenergi.
Current transition strategies are tasked with attracting more potential clients and business partners for new forms of collaboration and joint ventures. Becoming more visible among industry players and increasing market presence to better attract great talents into the company are some of the other desired outcomes for Cenergi.
From humble beginnings, the company started its business with the support of all stakeholders, including suppliers, vendors and contractors. Therefore, throughout future rebranding processes, Cenergi endeavours to treat them all as business partners who have been supporting its successful growth since the very beginning.
Establishing an ongoing, long-term healthy relationship with partners, vendors and suppliers will enhance efficiency, improve asset operations and ultimately increase revenue.
"We forecast a promising future for all those involved in renewable energy in Malaysia as we look to achieve carbon neutrality for the country as early as 2050, the goal set by the government as the country moves towards a developed nation and low carbon society.
"We have to empower people, especially when you have a younger generation within the organisation," Hairol continues.
Future facing, Cenergi looks towards a target of a 40 percent increase in yearly revenue in the years to come; this is alongside the ongoing mission to increase the market share of biogas from 13.9 to 25 percent within the next three to five years, while continuing to increase its market share in solar and energy efficiency projects and becoming the main producer and exporter of premium biomass pellets.
These are ambitious targets, but Cenergi has been working hard to position itself on a springboard for continuous success and promises to continue making a significant difference in this vital period for the sustainable future of the utility industry in Malaysia and the ASEAN region.