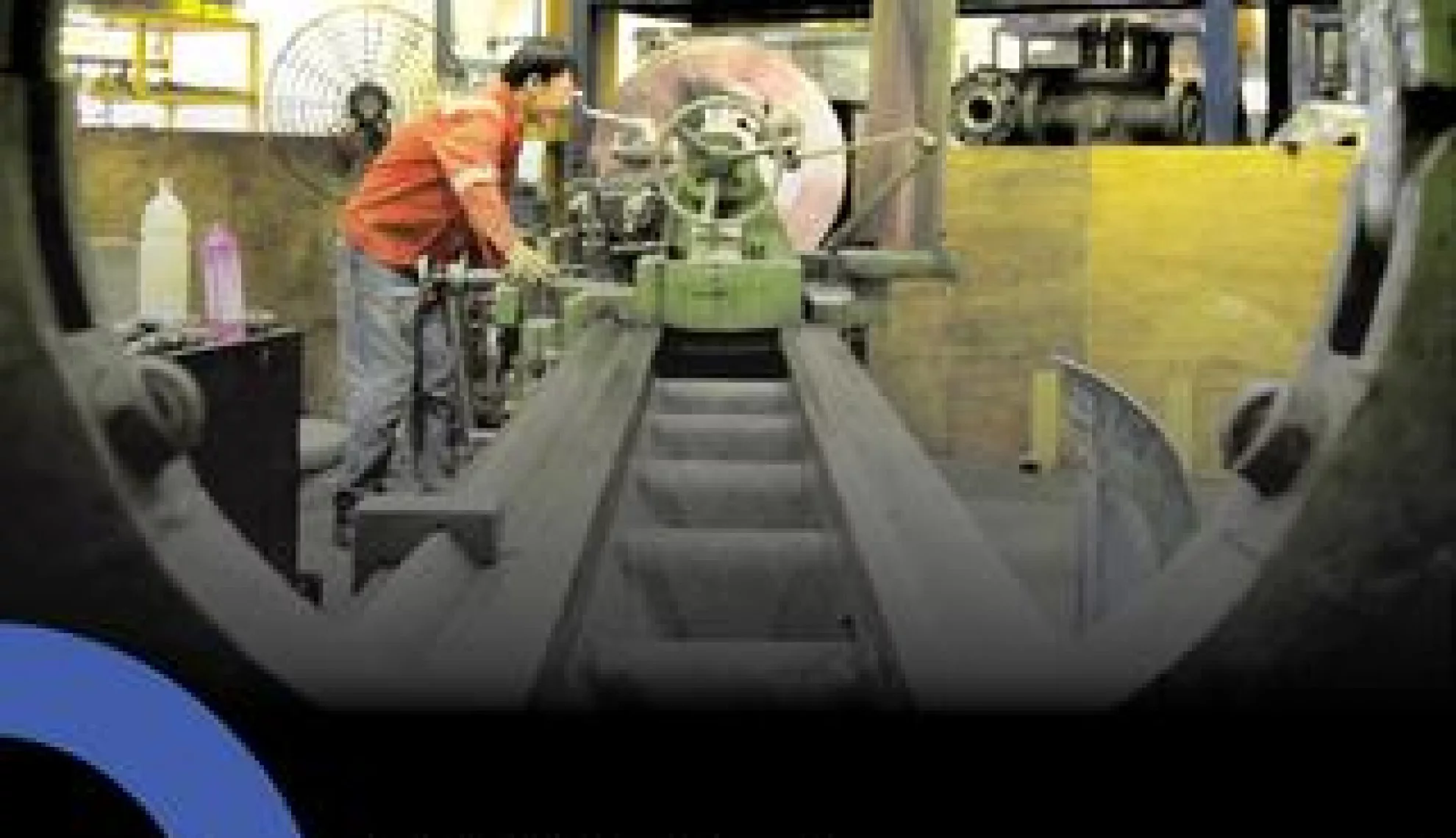 Singapore's One-Stop API Workshop
Sumardi Bin Sidi, General Manager of MTQ Pemac says that there are no secrets to the company's success; it is simply down to working hard and attending to all types of customer needs
Writer Emily Jarvis
Project Manager Arron Rampling
Q: Mr Sidi, please tell me about MTQ PEMAC in your own words
PEMAC is a one-stop API workshop for all your oil and gas needs. Our name stands for Precision Engineering Machining and Consultancy and is part of the MTQ Group of companies. We manufacture oil and gas products to API specifications, specialising in full-scale, global pressure control equipment and we offer an extensive suite of after market services, including authorised workshop repairs and a well stocked inventory of over 100 types of pressure control equipment. Our team possesses over 30 years of industry knowledge, experience and network to handle all your requests and efficiently secure the right equipment at the most cost effective price. Plus, our key executives hold more than 150 years worth of accumulated experiences in the oil and gas industry. PEMAC's unique selling point is its quick turnaround and ability to do all types of jobs, no matter the size.
We understand our clients need for ease of purchase and efficiency. Hence at PEMAC, we off er a broad spectrum of products and services from our 31,000 square feet factory, fulfilling multiple orders with various different parties, not to mention the hassle of co-ordination. We open our doors to orders of all sizes. While we are well equipped to handle large established companies, we always welcome the patronage of small-medium enterprises. Having grown from humble beginnings, no order is too small for us.
As a small organisation established since 1993 and now consisting of 98 employees, we allow customers to go directly to the General Manager in the event of urgent orders that require immediate attention and quick delivery. This 'can do' attitude differentiates us from the bigger organisations that tend to adopt a first come, first serve basis. Our hard work can be reflected through our revenue, which was SGD $20 million for the 2013 financial year.
Q: What has been MTQ PEMAC's focus for the last year? Have you made any new investments?
The company has been focusing on providing support to its key customers such as Sapura Kencana, Seadrill and MHWirth (formerly Aker Solutions) for steady growth. PEMAC manufactures and assembles Choke and Kill manifolds, Mud and Standpipe manifolds and Cement manifolds. The manufacture and assembly of manifolds is one of our key projects. In addition, our other major project is the supply of a rig equipment package from Energy Drilling, Origin Energy and COSCO shipyard.
Over the last year, we have been looking at ways to raise our productivity through automation of our CNC machines. In terms of investments, PEMAC invested in a range of new machinery recently, including a new C&C machine, R16 machine and various welding machines. This process will take some time and will require re-training of existing manpower, but we see this as a worthwhile expense as we understand that in the frenzypaced oil and gas environment, where delivery speed is of the essence, we continuously place emphasis on punctual delivery. With an experienced team at PEMAC, coupled with our investments in technologies and equipment, we are able to provide clients with a quick turnaround. As a result of 20 years of operational experience, PEMAC has established an excellent track record in meeting delivery deadlines.
Q: Tell me about some of the biggest challenges MTQ PEMAC has faced
There are many challenges in our industry, including manpower challenges such as recruitment, reducing manpower quotas and higher levies. As our business operates in an outdoor working environment, it is losing popularity among younger Singaporeans who have newer industries to seek employment in. Coupled with foreign worker constraints, finding manpower to support growth is a real concern.
For now, we are currently taking a closer look at opportunities overseas in order to stay ahead of the curve in terms of training, employee retention and business expansion. New regional developments in Myanmar and Indonesia provide the grounds for future growth trends as we move towards knowledge-based solutions. In terms of our staff, we are focussing on the retention of existing talents in the company in order to maintain our industry knowledge and expertise; and pass this on to new staff. The camaraderie amongst workers is currently good and we would like to retain and improve on this further to encourage and build a cohesive team of employees.
Q: Tell me more about your five API Monogram licenses
We have always believed in providing the highest quality of services to our customers. Hence to prove our commitment to quality, we have sought accreditation from industry renowned American Petroleum Institute (API), which sets a high benchmark on quality standards. The result is not merely one, but five certified API licenses that cover 14 different product ranges. We obtained API Monogram licenses for API 5CT, 6A, 7-1, 16A and 16C. This serves as a strong testament to our excellent quality standards. With five certified API licenses, we are currently ranked as the top oilfield equipment manufacturer in the region for the number of API licenses held. Hence, customers who engage with our services have the peace of mind with regard to quality assurance.
On top of the five API licenses, PEMAC also adheres to various other internationally recognised standards, regulations, codes and practices as required. Additionally, PEMAC has in place a check and upgrade policy whereby equipment is constantly checked for performance levels. Our upgrade policy ensures that we frequently budget for capital expenditure to invest in additional plant and tooling equipment to advance our technical capabilities. These are among the key factors leading to our confidence in quality assurance along with meeting high benchmark API standards.
VIEW Pemac Pte Ltd BROCHURE