Hanuman Beverages is the Cambodian drink master committed to creating best-in-class beverages that pioneer new tastes for the nation. We delve into exciting new products and continued expansion with Founder and Chairwoman, Madam Khieu Sarsileap.
INNOVATION ON TAP
Cambodia has historically been heavily reliant on imported products, but gradually over the past few years more and more local beverage companies have been established to compete with international imports. Subsequently, this has allowed prices to become more competitive in the market.
"After completing my university degree in Australia, I came back to Cambodia and saw so many opportunities for quality-focused businesses. As Cambodia has been going through a gradual re-growth stage, coupled with strong population growth, for many years I watched the beverage industry grow and whilst I had no experience in this field, it was a dream of mine to be part of it," opens Madam Khieu Sarsileap, Founder and Chairwoman of Hanuman Beverages, reflecting on her initial attraction to the sector.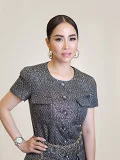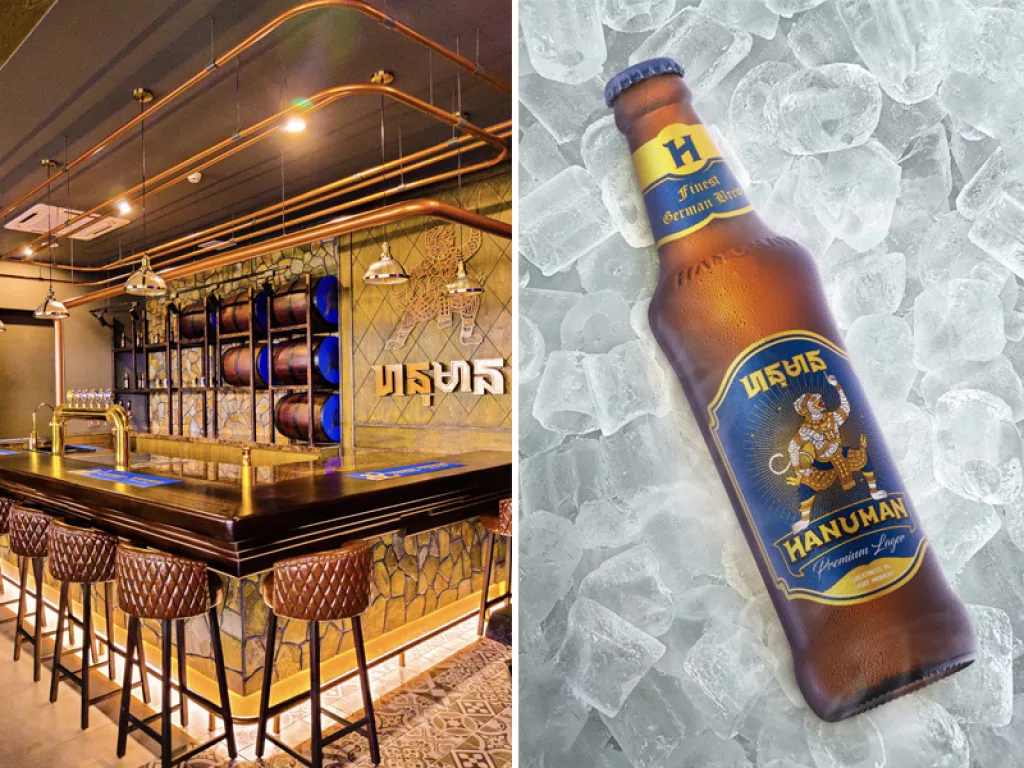 UNAFRAID TO INNOVATE
Aligning with the company mission and vision involving product innovation, premium quality produce and state of the art technology, Hanuman Beverages initially launched with a premium lager that was positioned above the present mainstream market. To be successful in this positioning, the company had to invest significantly in a great recipe that would be accepted as a premium beer. Unfortunately, doing so vastly increased the cost of beer as only the best quality hops and malt from around the world were sourced to ensure both taste and stability.
"The next thing we had to invest in significantly was our primary and secondary packaging design, and this was easily the hardest part. I am a bit of a perfectionist, so it took many rounds of going back and forth before I was proud enough of our final design," recalls Madam Sarsileap.
A few months after the initial launch, Hanuman Beverages introduced another product to complement the premium lager with the Hanuman Black beer.
"We were the first brewery to launch a commercial black beer, with all our competitors focusing on the stout segment which is very high in bitter units and not as easy to drink," she expands.
The new black beer took a different approach and focused much more on drinkability, with an enticing roasted malt flavour. This proved to be the right approach in the stout market, where long-time brands have a strong hold on the landscape.
"We further innovated this year by becoming the first company in Cambodia to introduce a smaller bottle, launching a 250ml variety. This was a bit risky I must admit, as it is a trend that is happening around the world with smaller packaging but not something that was seen here before."
This was followed with a different approach to distribution, with Hanuman Beverages building its own distribution network across the country with hubs in each key city, rather than being solely reliant on third parties.
"For many years I watched the beverage industry grow…it was a dream of mine to be part of it"

Madam Khieu Sarsileap, Founder & Chairwoman, Hanuman Beverages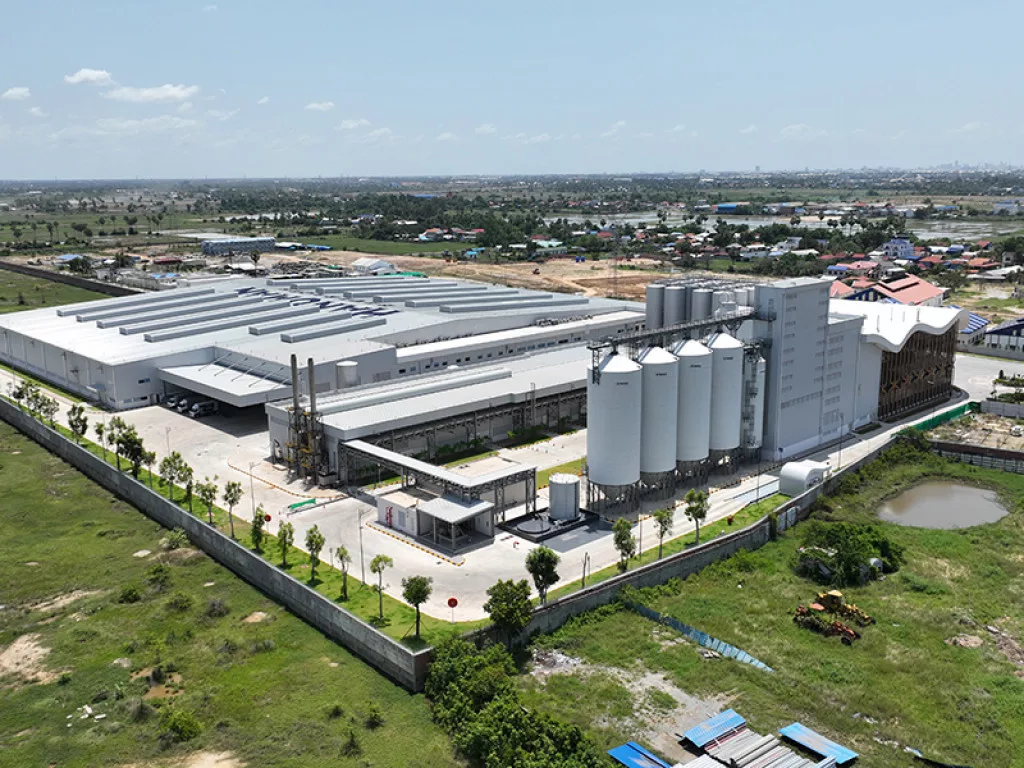 FOSTERING KEY WORKING RELATIONSHIPS
"My staff are critical to my business, and I always try to place them at the heart of the company. I have the utmost respect for them and have endorsed many staff engagement initiatives, including a speak-up culture where we always value their suggestions."
Madam Sarsileap believes that forging a meaningful connection with her staff exists as a crucial element of the company's ongoing success.
"I treat my team professionally with great respect and work through any major issues with them, so they know they always have my prompt support anytime they need it," she ensures.
Another key partnership that Hanuman Beverages has had to intricately develop over time is the relationship with its key supply partners.
"I can't stress enough how important supplier relationships are for us. As we are a new company, we must ensure our supply network trusts and wants to work with us. If we did not invest so heavily in building these strong relationships, it would be very difficult for a company like us to get supply on demand with very short notice, as is often the case when starting out," Madam Sarsileap expands.
Therefore, whilst Hanuman Beverages is not currently the size of the big global breweries with their vast buying power, the company instead looks to invest more into long-term relationships.
As well as looking after its staff and maintaining a thriving supply chain, Hanuman Beverages understands its immense social responsibility.
"This is certainly something we take very seriously, especially in a country like Cambodia that has been re-building for so long. I firmly believe large companies in this country have a responsibility to contribute to the community in practices outside of normal operating activities," Madam Sarsileap elaborates.
Whilst the company is still very new, Hanuman Beverages has conducted numerous Corporate Social Responsibility (CSR) activities throughout the year.
"We have combined some of these activities with staff bonding initiatives, such as tree planting around the Angkor Ecological Park in Siem Reap and mangrove tree planting on the coast of Kampot to support the biodiversity of the region," she continues.
Further to this, Hanuman Beverages has recently been involved in supporting Wildlife Alliance, an international non-profit forest and wildlife conservation organisation with current programmes in Cambodia, as they have recently celebrated 20 years of activity within the nation.
"We are still very new, but this is something we take seriously and look forward to contributing more to as we continue to grow."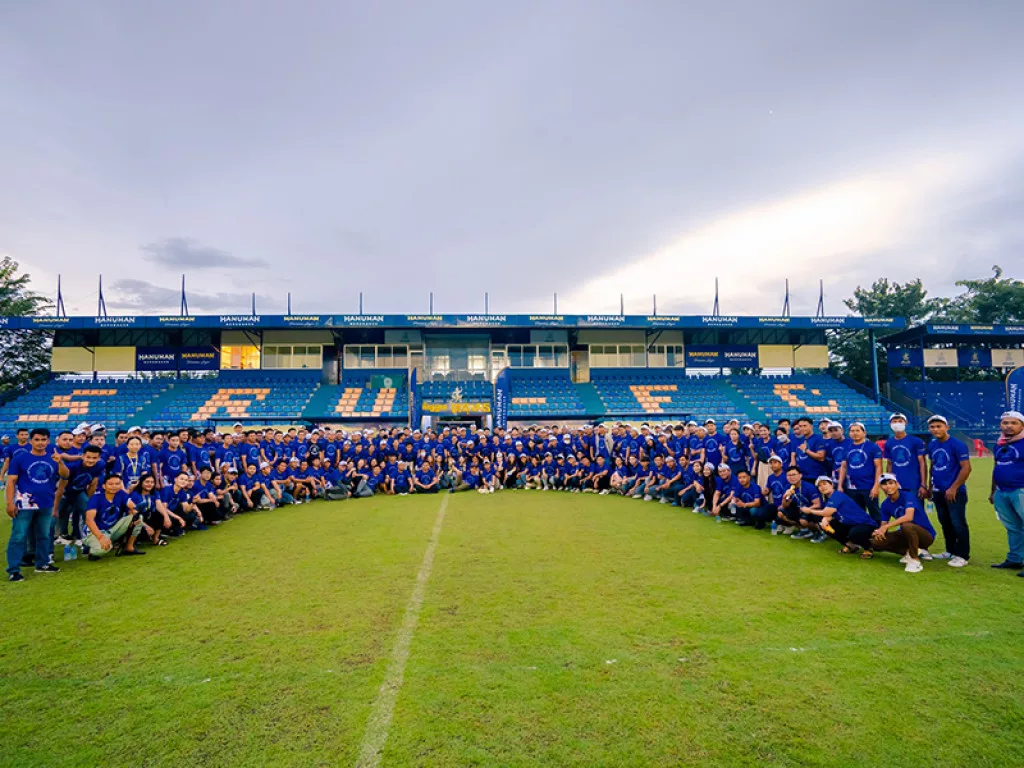 FORECASTING A PROMISING FUTURE
"Looking ahead, first and foremost our key target is to continue our growth trajectory in Cambodia with our two pioneer brands. We cannot take our foot off this and must keep pushing to ensure our success. We will also be working on expanding our brand portfolio here during 2023 and onwards," details Madam Sarsileap.
Further to this, the company is also putting a key focus into building its brands internationally, and is currently searching for the best distribution partners in every potential country for each individual brand.
"We have launched into the premium beer segment, and we have had great feedback internationally, so this is something we would like to really work on and ensure our brands are available outside of Cambodia for everyone to enjoy," Madam Sarsileap adds enthusiastically.
"As the first local company to launch into the premium area of the industry, we have made a huge sacrifice in chasing the mainstream volume to focus on producing the best beers and building strong brands and a loyal customer base for the long-term. My vision may take a bit longer to see greater returns, but in the end, we will have the strongest brands that all Cambodians can be proud of both locally and eventually internationally as we ramp up our export markets," she finishes.