We discuss the responsible and sustainable transformation of mining with Jacob Deysel, Managing Director and CEO of Mineral Commodities.
GREEN WITH GRAPHITE
The mining industry today has enormous potential to transform and be part of a more sustainable future.
Historically, mining has had a less than desirable reputation, but what is often neglected is the fact that the industry is the raw material source of the majority of everyday products, materials and technologies that make modern living possible.
Mining has come a long way in rectifying its reputation, but what excites Jacob Deysel, Managing Director and CEO of Mineral Commodities (MRC), is being part of the responsible and sustainable transformation of the industry.
"The driving force for me now is about creating a legacy, and the mining industry is well-positioned to make a difference not just today, but for generations to come," he shares.
"There is no other industry that has the potential to drive economic development, uplift host communities, or the ability to make such massive changes to ensure sustainability and responsibility, not to mention the importance of mining to sustainably source the materials required for energy systems and a low-carbon future."
To fuel this transition, there is an urgent need to ramp up the production of critical minerals and metals.
This is one of Deysel's biggest daily motivations, knowing that MRC can make a lasting difference where it operates, both in the communities and more broadly through supplying materials to build a sustainable future.
"I am proud to be leading MRC, as we have taken exactly this approach," he affirms.
MRC's mission proudly states its intent in this regard: to be a leader in the transformation of mining towards ensuring a positive contribution to a sustainable world.
"We need young leaders with progressive and outside-the-box thinking to drive the industry to support a responsible approach, and become a player towards a sustainable world.
No other industry has this much potential, and it's extremely exciting to be part of this transition," continues Deysel.
HIGH-GRADE DEPOSITS
As a mining engineer, Deysel is extremely fortunate to have worked in several roles across a number of exciting commodities and companies in the mining industry over the past 20 years.
But MRC is unique, with established operations in both heavy minerals as well as the critical battery minerals space.
"We have excellent, world-class assets with our two operational mines, the Tormin mineral sands operation on the west coast of South Africa, and Skaland, our graphite mine in Norway," Deysel informs us.
"We also have an additional graphite development project in Munglinup, Western Australia (WA), and exciting exploration upside at both our existing heavy minerals and battery minerals operations," he adds.
Tormin consists of a number of high-grade placer beach and strandline mineral sands deposits, hosting some of the richest grades of naturally occurring zircon, ilmenite, rutile, magnetite, and garnet.
The high-grade placer beach deposits at Tormin are unique due to the rate that mining areas are naturally refurbished, and the speed at which the minerals actively replenish.
Heavy minerals are regularly replenished by new sediments from deeper waters, which occurs as a result of the naturally high dynamic nature of sediment transport processes on beaches in this area.
"Tormin employs just over 300 employees, and last year alone we contributed over ZAR400 million in local procurement expenditure in South Africa," shares Deysel.
MRC is set apart from many of its peers in the industry by Tormin, as it has been a cashflow generative heavy mineral sands operation ever since its inception in 2015.
There is excitement around the recently announced, fully funded growth projects at Tormin, targeting both increased scale and profitability which will further strengthen performance.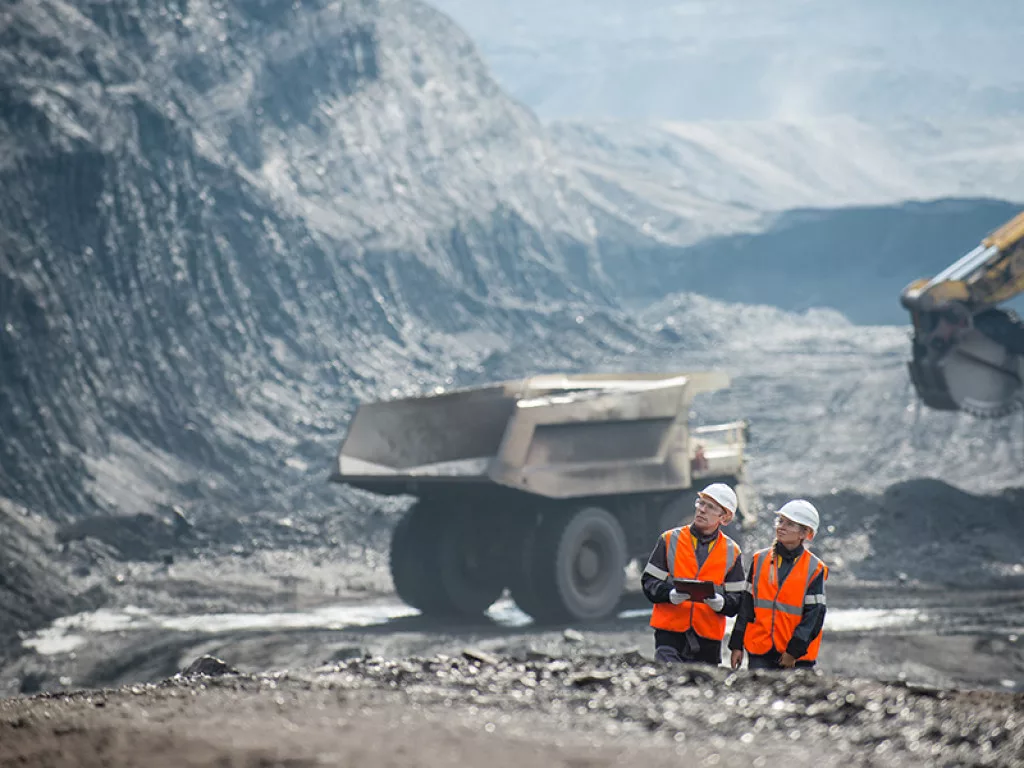 DEMAND FOR BATTERY MINERALS
Skaland, meanwhile, is the only graphite mine in Scandinavia, the biggest crystalline graphite producer in Europe, and the fourth-largest producer globally outside of China.
MRC acquired Skaland Graphite AS, the owner and operator of the Skaland mine, in 2019, and the development of the Munglinup graphite project builds on this acquisition.
Just over 40 people are employed at MRC's Skaland operations, which is a significant economic driver in the host community.
"It is a further step towards an integrated, downstream value-adding strategy, which aims to capitalise on the fast-growing demand for sustainably manufactured lithium-ion batteries," Deysel says.
Decarbonisation is certainly one of the largest current megatrends when it comes to the battery minerals sector.
Europe, for instance, is seeing unprecedented increases in planned lithium-ion battery production capacity, driving the demand for increase graphitic anode manufacturing capacity on the continent.
Not only is MRC one of very few companies with a fully permitted graphite mining operation, but Skaland is also one of the highest-grade flake graphite operations in the world, accounting for around two percent of global annual production.
"We have proven environmentally friendly anode production technology, established key partnerships, and are in the process of qualifying anode samples with customers.
"We are therefore extremely well positioned to become one of the most sustainable graphitic anode producers in Europe, to take advantage of the green transition, and to responsibly contribute to global demand for battery minerals. We will combine our world-class graphite assets in Europe and Australia to achieve economies of scale," adds Deysel.
The existing European graphite operation at Skaland shouldn't be underestimated, as MRC believes it can be expanded from 16 kilotons per annum (ktpa) to 25ktpa.
Equally, a definitive feasibility study completed in 2020 for the Munglinup graphite project, with an estimated production target of 52ktpa, presents a significant production upside.
"Both these deposits have significant expansion potential. We completed an anode production pre-feasibility study in 2010 with targeted commercial production late in 2024, ramping up conservatively to between 40 and 70ktpa of anode material production," Deysel outlines.
"Given that Europe requires between 800 and 1,000ktpa of anode material, our production will be less than 10 percent of demand, leaving significant room for growth."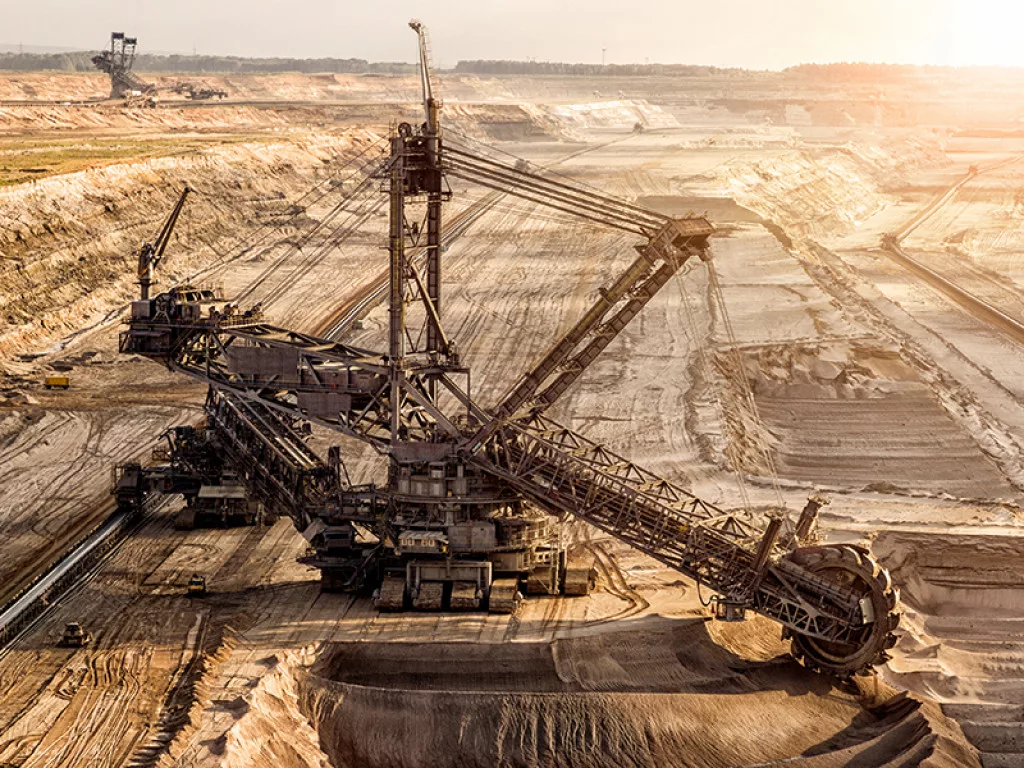 FUNDING FOR SUPPORT GROWTH
For both MRC's heavy minerals and battery minerals divisions, funding support has recently been announced for the company's growth strategy.
MRC's priority is on near-term cashflow generative and future growth strategies within the heavy minerals division, ahead of medium-term future growth strategic projects in battery minerals.
"Regarding our heavy minerals division, we are in the process of finalising the extension of our operations beyond the existing beaches to target our Tormin Inland Strand deposits," Deysel details.
"This will greatly improve our flexibility, enhance our production profile, and is due to be commissioned in Q4 2022."
The new funds will be applied to a third primary concentration plant (PCP), increasing overall plant capacity and targeting an increase in concentrate production.
Downstream integration will also transition into higher value finished products that target enhanced profitability, whilst studies for a future bulk mining unit will target a significant increase in production profile to ensure all available minerals are mined.
The funding will also enable resource and reserve development, to support a larger production footprint.
"As far as the battery minerals division is concerned, funding will enable the development of a battery anode pilot plant, utilising Skaland and Munglinup graphite feed," reveals Deysel.
"It de-risks our commercial-scale development of battery anodes, delivers larger qualification samples that will support and secure battery anode offtake agreements, and accelerates the development and financial investment decision of our Munglinup graphite project."
DIVERSIFICATION STRATEGY
MRC's heavy minerals division has been instrumental in the company's battery minerals development.
This was not by chance, either, but part of a carefully considered diversification strategy, having recognised early on that there are enormous opportunities being brought about by the decarbonisation of transport.
"Graphite specifically is being overlooked by the market. Everyone is aware of lithium and the excitement around it, however graphite makes up more than 50 percent of the active ingredients in lithium-ion batteries," Deysel says.
"It is important to understand MRC is not simply another graphite project company. The advantage we have is the fact that we have an established operation in Europe."
Indeed, whilst many of MRC's competitors have permits or prospect rights in Europe, merely having a deposit or permit does not translate into a mine.
Further, not all graphite is suitable for producing anode material, there are significant barriers to entry, and Europe is relatively new to the mining space.
"There is a strong sentiment towards "not in my backyard", so when we developed our strategy, we looked at our competitive advantages," explains Deysel.
Aside from having an established, strategically positioned operating mine, MRC looked at scale, technology, operational capacity, and marketing.
MRC's Munglinup project complements its diversification strategy as it gives the company further scale, whilst developing an anode strategy moves MRC from mining into technology.
"This is where our collaboration with the Australian national science agency, CSIRO, allowed us to develop a proven, environmentally friendly anode production technology, which is now at its pilot stage.
"We are also collaborating with Mitsubishi, an established market leader in the production and supply of anode materials with extensive expertise in anode material qualification, marketing and sales," Deysel says.
REAL INTENT FOR MINERAL COMMODITIES
Another aspect that MRC considers is its carbon footprint. Norway has been identified as the location of its downstream anode production facilities, giving the company access to renewable energy and supporting its strong environmental, social, and governance (ESG) goals.
There are also security and supply concentration considerations, with close to 100 percent of all anode material being produced and/or supplied by China.
"With both our Skaland graphite operation in Norway and Munglinup development project in WA, located in what we consider Tier 1 locations, MRC is extremely well positioned to take advantage of the lithium-ion battery opportunity in Europe," states Deysel.
Mining companies in the future will not be able to exist if leaders do not start to take the importance of ESG to heart.
"I am talking about real intent, not simply greenwashing the business. Our vision for MRC is to pivot the business with a strong ESG focus, engrained as part of the MRC fabric.
"This is an enormous task, but it is exciting, and I see this as a crucial part of the new era of mining," Deysel beams.
MRC's commitment to the sustainable and responsible production of critical and industrial minerals and products represent a clear intent for mining and industrial practices.
This will require strong leadership to drive a cultural shift towards accountability, a deep understanding of the environmental and socio-economic impact of the company's operations on stakeholders, and a move towards collaboration and cooperation.
Highly focused on good corporate citizenship, whilst maintaining its focus on long-term sustainable returns for all stakeholders, MRC's core values of zero harm, respect, integrity, innovation, and inclusion as the foundation for all its actions are unwavering.
"Repositioning the company as a diversified, sustainable and responsible producer of critical and industrial minerals lowers investment risk and is intended to attract a larger potential investor target market," Deysel tells us.
"I do not think investors currently understand or fully appreciate MRC's value proposition.
We are a diversified mining company with established operations in both heavy and battery minerals. As we see it, we offer investors an immediate cashflow opportunity with significant medium-term growth potential."
MRC's strong focus on ESG is one of four key objectives to revive the company, unlock its potential, and make it a stronger, sustainable, consistent, and responsible company.
As well as continuing to improve its social license, empathetic of its impact on communities and achieving best practice compliance with sustainability frameworks and good corporate citizenship, MRC seeks consistently superior operational performance, and profitable growth opportunities.
"Throughout our portfolio, we will seek vertical integration, from mining and associated processing to value-added downstream products and to profitably grow our footprint.
"This is an exciting journey we have embarked on, and I have a firm belief that MRC is a company that sets itself apart from its competitors," Deysel concludes.