Nuventura is waging war on the world's strongest greenhouse gas – SF6 – through its unique switchgear technology. Driving towards an efficient and sustainable global power sector, Founder and CEO, Fabian Lemke, discusses plans for expansion across Asia Pacific.
Q&A WITH FABIAN LEMKE, CEO AND FOUNDDER, NUVENTURA
Could you provide us with a brief introduction to Nuventura and tell us about the company's vision?
Fabian Lemke (FL): Nuventura was founded in 2017 with the vision of developing switchgear which would make the use of Sulphur Hexafluoride (SF6) – the world's strongest greenhouse gas (GHG) – obsolete in the energy sector. With this goal in mind, we developed the world's first medium voltage (MV) gas-insulated switchgear (GIS) for the 36 kilovolt (kV) voltage range which replaces SF6 with dry air. Dry air is essentially just normal breathable air but without any moisture. As we move forward, we will continue to develop dry-air GIS for different use cases and geographical requirements.
Our business model means we interact with different stakeholders in the industry. We can sell switchgear directly to end-users for projects, i.e. renewables, but we can also enable other switchgear suppliers/EPCs and switchgear manufacturers to expand their switchgear offerings to their customers.
What are the harmful impacts of SF6 gas and why do you think is it not more widely reported?
FL: As the world's strongest GHG, SF6 has a global warming potential (GWP) of 25,200 which means that 1kg of SF6 is equivalent to 25,200kg of CO2. Annual SF6 emissions are roughly the equivalent to the yearly CO2 emissions produced by 100 million cars. And to make matters worse, in a business-as-usual scenario, SF6's use is expected to increase by 75 percent by 2030 from 2019 levels. Furthermore, though recycling of used SF6 is common, it is normally not destroyed because of the difficulty and cost associated with this destruction. Therefore, it can reasonably be expected that all SF6 that currently exists and that will be produced in the future will persist for thousands of years, whether in GIS equipment or, ultimately, in our atmosphere. It's for these reasons that alternatives are urgently needed.
SF6 is a topic that is not widely reported because it has highly specialised and relatively niche use cases. Until recently, electrical infrastructure and switchgear have not been topics that have excited public attention. Therefore, media has remained focused on more familiar climate topics such as methane and CO2. We hope this will change as the importance of electrical infrastructure in achieving net zero becomes better understood.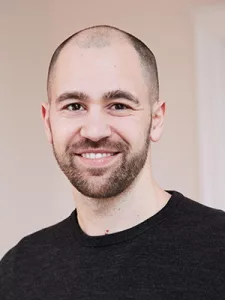 In contrast, could you expand on the alternative that has been developed by Nuventura and why this is a more environmentally friendly option?
FL: Our alternative replaces SF6 as the insulating medium with dry air. A traditional MV SF6-GIS contains around 3kg of SF6 which, due to its high GWP, amounts to a CO2-equivalent of 75.6t. Our solution's insulation medium has a CO2 equivalent to zero.
Moreover, we've achieved this while maintaining the operational benefits traditionally associated with SF6-GIS – namely compact physical dimensions and a maintenance-free design. Therefore, it should be stressed that our climate-friendly technology does not compromise operational performance.
How is Nuventura's SF6-free GIS technology currently being applied across the Asia Pacific market? Do you see this as an attractive region for growth?
FL: We have started business activities in China and are currently developing a dry-air GIS product specifically for the Chinese market. We also have in our pipeline a number of reference projects in New Zealand. Moreover, in India, we are building a manufacturing hub for Nuventura. This is just the start of our presence in the Asia Pacific region, and I expect it to become an extremely attractive region for us.
I think this is because, right now, more than half of global energy consumption takes place across Asia Pacific, where around 85 percent comes from fossil fuels. However, 10 percent of the population across the region still lacks access to electricity, and many more rely on traditional biomass methods, such as wood combustion, for heating and cooking.
To address these problems, as well as those posed by rapid urbanisation and industrialisation, energy demand is rising. Because of this, I believe considerable opportunities exist to avoid the long-term lock-in of energy technologies and infrastructure, such as SF6-GIS, which exacerbate the problem of climate change.
Finally, what are Nuventura's key priorities in the coming years?
FL: Our priorities for the future are to establish our first 36 kV product but also expand our product portfolio to address more switchgear use cases and different international standards. We want to do this by developing new technologies and increasing the list of our reference projects, as well as partnerships with EPCs, suppliers and switchgear manufacturers.
Moreover, we plan on further strengthening our new presence in both China and India as we develop appropriate products for the Chinese market and expand manufacturing capacity in India. Finally, we recently opened a manufacturing hall in Berlin to meet the growing demand from customers. We will appropriately expand our production capabilities, and improve processes, to supply larger volumes.