Commercial, residential and social infrastructure in Australia is being revitalised by Richard Crookes Constructions, as detailed by General Manager of New Business and Strategy, Marc Avery.
BUILT TO TRANSFORM
"Our genuine connection to construction tradecraft and on-site activities is our guiding mantra and central to everything we do."
The commitment of Richard Crookes Constructions (RCC) to delivering projects that make a difference to Australian communities channels its founder's passion for construction.
Richard Crookes, who established RCC in 1976, was himself a carpenter by trade, and his authentic roots remain the foundation of the business more than 45 years later.
"As tradespeople at heart, the Crookes family has a strong connection to construction. The love for the product has very much been the main driver," notes Marc Avery, General Manager of New Business and Strategy at RCC.
"People expect us to be more corporate, but as a family-owned and managed company we come across as very down-to-earth and prefer to let our projects do the talking."
RCC believes that a truly collaborative project journey, together with aligned partnership objectives, is what delivers quality project outcomes that speak for themselves.
It is this honest approach that ensures the project journey is an enjoyable and harmonious one throughout the RCC ecosystem, allowing the focus to be on reaching project milestones and objectives.
"We ensure that every project has a 'head start', where we get together to talk about success factors, things that create poor outcomes, and expected behaviours throughout the process. To establish these is absolutely critical to collaboration," Avery outlines.
"Collaboration is probably the most overused word in our industry, but it is absolutely essential. From the architects, engineers, programmers and quantity surveyors through to the client, it's about having higher forms of collaboration, which we are trying to focus more on."
Likewise, by maintaining a flat business structure with visible leadership, RCC ensures that projects remain agile, and decisions are made quickly.
"Our structure is very open and transparent. We hear the voices of our 800-strong workforce very clearly, and we aim to create a workplace where our staff bring their whole selves to work every day to deliver really high-quality projects."
A FINE ART
Operational throughout New South Wales (NSW), Queensland, and the Australian Capital Territory (ACT), RCC is unique in its ability to work across a client's entire portfolio, realising efficiencies in contract and construction management.
The company generates around AUD$1.6 billion in revenue annually, according to Avery, and works on more than 50 projects at any one time.
"The whole strategic focus of the business is to make sure we're diverse enough and have the relevant experience in every type of project, every geography, and every project size," he informs us.
"We can execute projects, big or small, in regional as well as metropolitan areas. We're really happy with the diversity and complexity of the projects we've been doing, and in the last five years in particular we've become quite well known for complex projects."
Avery highlights RCC's involvement in the transformation of the Art Gallery of New South Wales (AGNSW). The Art Gallery's $344 million Sydney Modern Project is a once-in-a-generation transformation that features a new standalone building, public art garden, and revitalisation of the existing historic building.
The new building designed by SANAA and built by RCC on behalf of Infrastructure NSW and the AGNSW, brings together art, architecture and landscapes in spectacular new ways, with dynamic galleries, site-specific works by leading Australian and international artists, and extensive outdoor spaces for everyone to enjoy.
With the creation of the new building adjacent to the existing state art gallery, the AGNSW will become a two-building art museum, almost doubling the amount of space for art to be displayed and enjoyed by the public.
The Sydney Modern Project will be the city's most significant cultural development since the opening of the Sydney Opera House nearly half a century ago, and remains on schedule to open to the public in December 2022 despite the COVID-19 pandemic.
Cementing Sydney's position as the cultural capital of Australia, this major expansion of the Art Gallery will attract yet more tourists from around the world.
"It is a building that will forever be regarded as a landmark in Sydney. To be able to deliver the Sydney Modern Project successfully is a stand-out performance and gives us an enormous level of pride," Avery beams.
As well as the new standalone building, RCC's project scope for this new cultural landmark includes a covered entry plaza, exhibition spaces, roof terraces, landscaping and associated site works, loading and service areas, and services infrastructure.
The Art Gallery's new building will be the first public art museum in the country to achieve a Green Building Council of Australia 6-star Green Star design rating, with sustainability initiatives like solar panels and rainwater capture and harvesting part of the design.
Meanwhile, the Walsh Bay Arts Precinct redevelopment delivered by RCC on behalf of the NSW Government, has doubled the arts and cultural space on Sydney's famous waterfront with the creation of new facilities and performance venues.
"We have taken a landmark heritage project and modernised it for the next 100 years, giving it a real focus on the arts; it was just a really nice experience," Avery shares.
The precinct will be home to an expanded group of prestigious companies, including the likes of Sydney Theatre Company, Sydney Dance Company and Sydney Philharmonia Choirs, adding vibrancy and diversity to the city's night-time economy, increasing cultural participation, and enabling a range of new local jobs.
Elsewhere in Sydney, the iconic Sirius Building is being revitalised whilst protecting its rich heritage, offering high-end, luxury living and an exciting Sydney lifestyle opportunity.
A stalwart of the city skyline, key features of the Sirius Building regeneration include 76 high-end apartments with spectacular 360-degree views of Sydney Harbour, three SOHO (small office/home office) units, a separate building that features a pool and café, and several pools for rooftop apartments.
"We're really proud of some of our high-end residential work, having built some of the highest grossing apartments on Sydney Harbour," acclaims Avery, who cites the delivery of luxury Opera Residences and Quay Quarter Lane apartments as further examples of RCC's success in the residential space.
EDUCATIONAL SPACES
RCC loves to build spaces with the end user in mind.
A prime example of this is the recently completed Westmead Innovation Quarter (WIQ), where research meets technology and the brightest minds in the field are united.
Partnering with Charter Hall and Western Sydney University (WSU), WIQ is a multidisciplinary, mixed-use research space that fosters collaboration, knowledge and resource sharing.
WIQ sets a new benchmark for market-leading research facilities, bringing together the international research community and Australia's leading businesses, innovators and academics to solve today's global challenges.
Large and flexible floorplates within each building offer a variety of office configurations, whilst futureproof technology supports a forward-thinking workforce.
"We're very proud of WIQ. It's an asset that can be used as a workplace but also a teaching place, so it's really activating a number of users," Avery says.
Like WIQ, the delivery of the 6 Hassall Street (6HSL) project is also the result of a collaboration between Charter Hall and WSU.
A world-class education and innovation hub, 6HSL is another of RCC's key developments and stands at the heart of the Parramatta central business district, recognisable by the 'H' incorporated into the Northern Elevation.
It boasts a stunning 'triple-height' entry precinct with an activated ground floor public plaza complemented by food, beverage and retail providers.
Complete with dynamic university showcase spaces, user experience labs and technology-rich installations, education meets industry at 6HSL, a collaborative environment that stimulates the best ideas and is the perfect home for ambitious, forward-thinking businesses.
It comes as RCC leads the push to futureproof facilities across public, private, and tertiary education infrastructure. The company collaborates with stakeholders to produce educational spaces that create teaching opportunities and optimise learning.
Innovative construction only becomes a reality when a collaborative team comes together and works hard to do something new. This is often fostered in the tertiary space, where universities invest heavily in planning and design to deliver student-centric, blended learning environments that attract the very best professors and students from across the world; the development of 6HSL is a prime example of these components in action.
"Some of the other projects that we're really proud of include our work at the University of Sydney. We've also just finished one of our biggest ever school infrastructure projects at Alexandria Park Community School," Avery adds.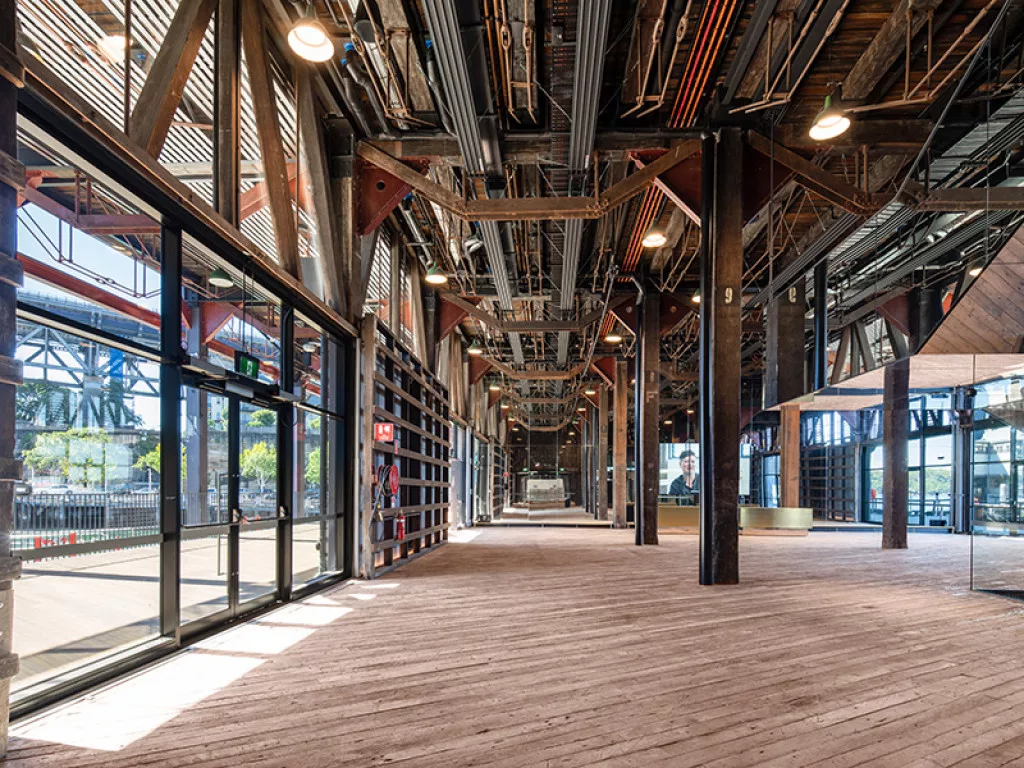 COMMUNITY FOCUSED HEALTHCARE
At RCC, health infrastructure is built to support the needs of communities now and into the future across regional and metro areas.
With over 40 years of healthcare project experience for both government and private clients, RCC knows the importance of working in live and complex environments such as hospitals, whilst protecting the essential operations.
To significantly increase health capacity on the Central Coast and meet the growing healthcare needs of the community, RCC recently delivered a six-storey state-of-the-art Clinical Services Building (CSB) in December 2021 as part of the Wyong Hospital redevelopment.
The $200 million CSB project comprised a new emergency department, operating theatre and medical imaging department, more inpatient beds and intensive care services, enhanced paediatric services, and an additional 114 parking spaces.
Refurbishment works also took place, such as alterations to the central sterile services department (CSSD) packing and decontamination areas, an additional operating theatre, and more recovery bays and support spaces.
"The Wyong Hospital redevelopment was really special for us. We've got a very large regional business, and we're very invested in regional areas," emphasises Avery.
"We were working right next to a live hospital and had to build quite a large building in a regional area. Throughout delivery we drove a high level of local industry engagement as well as a number of training initiatives. It took a very high level of care to get it done on time and within budget, which we were able to do."
The project will improve the experience of patients by providing them with access to more health services closer to home, enabling them to remain near family, friends, and existing support networks.
ENHANCED CULTURE
As a business based on family values with care for people at its core, the culture at RCC is continuously worked on.
Indeed, a Future Culture Programme has recently been launched based entirely around RCC's culture and creating great experiences, for people that work at or with RCC.
"Our big bet at the moment is the Future Culture programme. It is building on half a century of doing business with a people focus, and enhancing it to the point where both the employee and client experience is better at RCC than anywhere else," Avery states.
"We're nine months into the programme and have started the programme with the executives and key leaders in the business, as we believe behavioural and cultural change should be seen from the top down. Our view is that the industry is still very much people-led, and that the success of the industry as a whole depends on providing a better working environment. We're trying to make that change in our sphere of influence."
Equally, as a family company, the safety of RCC's employees and communities is a natural priority and central to achieving a First Step Safety Culture.
The company understands the impact its footprint can have on those who come into contact with its construction sites. As such, it goes above and beyond simply ensuring the safety of site entrants.
Indeed, RCC sees itself as responsible for educating employees, subcontractors and stakeholders, ensuring they leave RCC sites with increased awareness and the skills and tools to drive a better safety culture in the wider industry.
"Safety is a very big thing. We treat our people like family and provide the safest possible workplace for them. The idea of being a family business is very much the basis of everything we do, particularly when it comes to safety."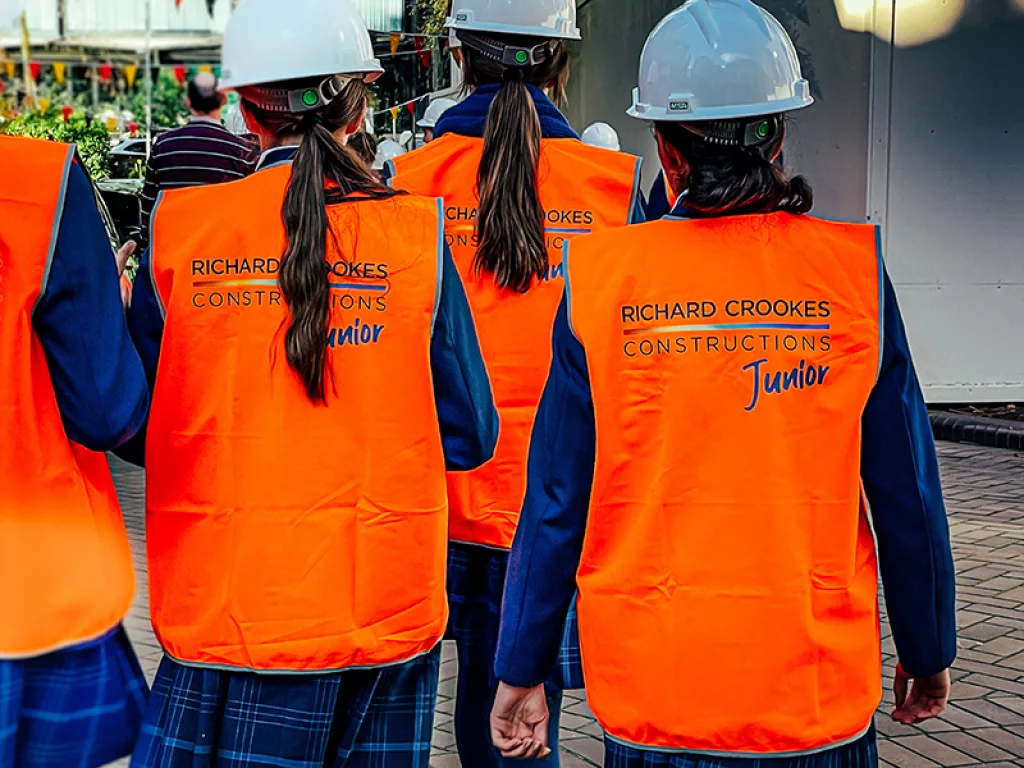 THE CHANGING FACE OF CONSTRUCTION
In recent times, RCC has found that wanting to work for RCC, and being proud to do so, involves more than just the projects it builds.
It also involves the way in which the company builds, from the impact it has on the environment to diversity within the industry.
"Construction is one of the biggest employers in Australia, and under traditional workplace practices, we're excluding almost half of the population from joining, so we've got to make the industry more inclusive," Avery observes.
To create a diverse workforce from the ground up, the RCC Cadet, Apprentice and Graduate Programmes provide first-hand experience across various aspects of the business.
Cadets rotate between four areas of the business to gain exposure across a variety of roles, and ensure they build the skills necessary to progress upon graduation.
The programme is designed to provide employment and on-the-job experience to students, as well as support their studies so that when they graduate, they can make an informed decision about their career path and step into a full-time role in their chosen area.
"By having a Cadet Programme, in which we've now got 100 people under the age of 22 starting their careers with us, we're sowing the seeds for the long-term benefit of both RCC and the industry; that's so important to us," affirms Avery.
"In the last four months alone, we have seen a four percent increase in female participation in the business. And while we have a number of Schools Engagement Programmes and University Partnerships to drive female participation in more junior roles, we also have a focus on creating leadership pathways and keeping women in the industry for the long-term."
As well as driving a diverse future for the industry, RCC is dedicated to moving towards more sustainable construction practices.
Construction has a sizable impact on the environment and climate change, however RCC is committed to the delivery of sustainable outcomes for all stakeholders, partners, and communities in which it operates.
"There are huge focus areas on sustainability in the way you construct buildings, so we want to be at the forefront of that," Avery reveals.
Similarly, from individual projects through to company level, RCC undertakes regionally unique and impactful corporate social responsibility (CSR) initiatives.
"We have a very strong connection to the Sydney Breast Cancer Foundation. We provide support for their major fundraising activities, so that's a key focus of our charitable position; we also make a number of smaller contributions across multiple fronts.
"With over 50 live sites we have the ability to have a huge impact on the community. Our focus in on ensuring it's a positive impact and we can create a legacy in the areas we work.
We've also just launched our Indigenous Impact Plan (IIP) which formalises a genuine commitment to supporting tangible socio-economic outcomes for First Nations peoples in partnership with indigenous-owned businesses, service providers, community leaders and members."
LASTING LEGACY
RCC's company philosophy is built on long-term relationships, and the success of its partners and their projects.
"We price around 100 projects a year. This exposure to the market allows us to speak to an enormous number of suppliers and subcontractors," Avery tells us.
"Our focus on having better relationships with suppliers and subcontractors is a key part of RCC's future success. For us to go out to the market and have their support when we only win 25 percent of projects is enormous.
"We can't thank our subcontractors enough for the fact they keep coming back and supporting us to win and deliver work."
With this unwavering support, RCC will continue to leave a lasting legacy and deliver the commercial, residential and social infrastructure to enable growing communities.