As a well-established assembly and testing hub within the worldwide semiconductor supply chain, Malaysia is prominently positioned to experience significant growth. We step inside one of the nation's key associations at the helm of this vital development.
MALAYSIA SEMICONDUCTOR INDUSTRY SPOTLIGHT
Malaysia's strong standing within the global semiconductor market today owes much to the vision and foresight of its leaders, especially in the nation's post-independence era.
During the 1960s, the fledgling nation was looking to transition its economy from one historically based on mining and agriculture, to an alternative focus on manufacturing. Furthermore, electrical and electronics (E&E) was quickly identified as a sector of gigantic potential due to Malaysia's semi-skilled and English-proficient workforce, emerging as an ideal match.
Free Industrial Trade Zones (FTZ) were subsequently established across the nation and foreign direct investments (FDIs) were put into immediate development. From 1972 onwards, Malaysian pioneers arrived and set up facilities, focusing on states like Penang, Selangor, Kuala Lumpur, Melaka and Johor which had the most advanced infrastructure at the time.
Areas that were historically made up of plantations and paddy fields transitioned into hubs of manufacturing, steadily but surely transforming an agrarian economy into one driven by new technology.
Over time, this development catapulted Malaysia onto the global stage, to achieve its position as a key player in the industry. With approximately seven percent of the total global semiconductor trade flowing through the nation, Malaysia continues to invest in its future.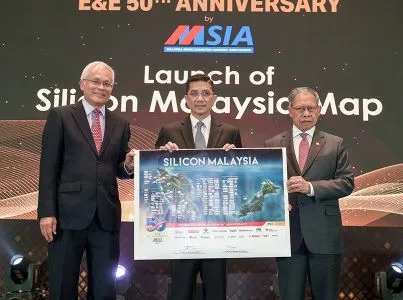 Q&A WITH DATO SERI WONG SIEW HAI, PRESIDENT, MALAYSIA SEMICONDUCTOR INDUSTRY ASSOCIATION
As the voice of Malaysia's burgeoning semiconductor sector, we speak with Dato Seri Wong Siew Hai, President of Malaysia Semiconductor Industry Association, to unpack its aims, objectives and response to recent challenges 
Malaysia Semiconductor Industry Association is a sector-wide association covering companies incorporated across the nation who are involved directly or related to the ever-expanding Malaysian semiconductor industry.

The association has ambitious aspirations of nurturing and growing the complete ecosystem to elevate Malaysia's semiconductor companies' global market position and value chain by enhancing their capabilities and capacities.
What trends are currently developing and transforming the industry and how are you responding to them?
Dato Seri Wong Siew Hai, President (DH): Malaysia has continued to attract foreign direct investment (FDI) as well as investment from both local and domestic companies
The one major trend that is impacting us and that is being talked about in great detail across the whole industry is the US-China trade war and the geopolitical tension and the implications that this has on Malaysia. Semiconductor companies are trying to reduce and mitigate their risk by having a plus-one strategy for China and Taiwan, as nobody can afford to put all their eggs in one country when it comes to trade. We then hope that Malaysia to be the plus one for other nations in terms of trade strategy, to directly benefit from this recent trend.
Are there any key investments or recent projects you're working on that you'd like to pay special mention to?
DH: We have quite a lot of exciting announcements to come and have many more lined up for the future.
Because of the recent global geopolitical tension, our industry remains in a state of change. We are still trying to capitalise and seize the opportunities to win more business. We're currently witnessing lots of multinational corporations as well as Chinese companies which are all attempting to figure out solutions for the geopolitical tension and they are looking at Malaysia as a solution to either expand or move their products into our nation, which is obviously positive for us.
What would you say is the defining factor of Malaysia as an investment location that makes Malaysia stand out from the vast competition that it faces?
DH: Many of the companies that we do business with have been active in Malaysia for 50 years, so one crucial advantage we have is the years of relative experience to all the other countries in the region.
Next, we have strong automation companies in Malaysia supporting both the semiconductor and electronics industry. So, if you are looking for automation solutions to do your manufacturing, we have a lot of experience in this area, alongside our strong capabilities in engineering and management, we have excellent talent and leaders in the industry.
Lastly, we have very good architects who are familiar with the requirements and specifications of multi-national companies having built up over 50 years of experience and who know exactly how to build the correct buildings and spaces. Furthermore, our experienced and knowledgeable contractors and architects understand the requirements of both US and European companies, which provides us all with great peace of mind.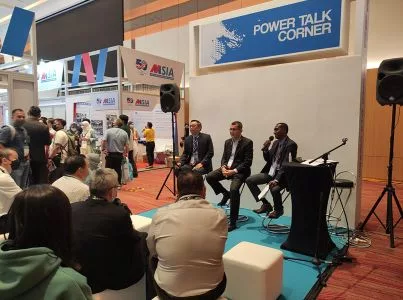 What are some of the major challenges that you're having to contend with at the moment?
DH: Firstly, we are trying to take this opportunity to work with the government to improve the ease of doing business in any way that we can. For example, by getting expatriates the correct passes to work in the country, which used to take around six months, we're reducing that time to less than 30 days.
Secondly, all around the world there is a talent issue, and at present Malaysia is facing a similar thing. We are also trying to work on programmes to try to take care of this problem. This is being achieved by enhancing the training after university and improving skillsets so that people can get jobs and support the factories in whatever the industry needs.
Meanwhile, as all this is happening, we are also talking to the government to see how we can use other nation's talent, since other countries around the world, including the US, Singapore, Australia and the UK, are all using international staff. On top of this, Thailand, China and Taiwan are hiring our people, so we are trying to encourage the government to realise that we've got to also utilise other countries resources too.
What does it mean to the association to be celebrating its 50th anniversary this year?
DH: I always say that the US has the American dream, and everybody worldwide has their own dreams too, so we are aiming to create the Malaysian dream. This is especially true for the semiconductor industry where we now have 50 years of experience. These exciting opportunities are available for our people, and they present the ability to allow staff to reach a higher level in the organisation. The Malaysian dream of success and freedom is now possible in this country, not just in management and leadership, but even in sectors such as design and development.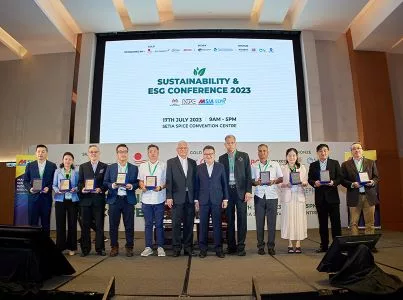 MALAYSIA SEMICONDUCTOR INDUSTRY ASSOCIATION PARTNERS