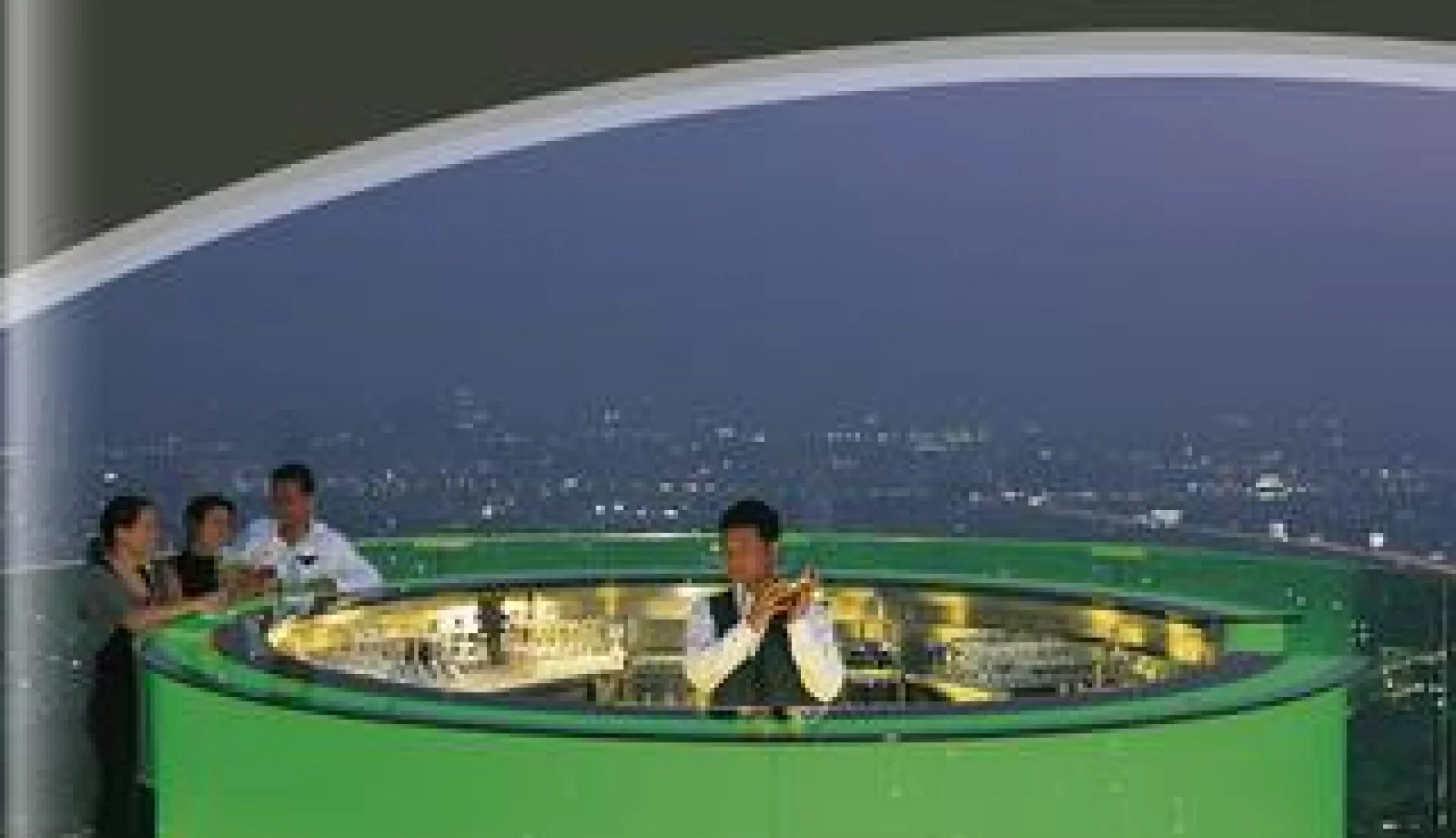 dwp|design worldwide partnership continues to face new challenges and produce award-winning work as it seeks to expand into new markets
Writer: Tom Wadlow
Project Manager: Tom Cullum
Simple, elegant and timeless.
If a building's design ticks these boxes then, as far as dwp|design worldwide partnership (dwp) is concerned, it is a job very much well done.
Three straightforward sounding criteria, but at a time when transformation of urban landscapes is unrelenting and technological possibility is seemingly never-ending, standing out from the crowd can be a daunting prospect.
Indeed, for dwp these are uncompromising hallmarks of quality design which have been honed and mastered over more than a quarter of a century in the field.
"We knew clients would respond to a superior service," comments Scott Whittaker, dwp Founder and Group Creative Director. "I was working out in the Asian market for an Australian firm in the early 1990s and, after a couple of years, thought we could do this better.
"It doesn't matter where you are in the world – people like great design and great service."
Headquartered in Thailand, dwp currently operates across much of Asia, the Middle East and Whittaker's homeland of Australia through its cohort of more than 400 employees.
In April 2017 the architecture and interior design company completed its merger with Australia's Suters, a move which has facilitated a growth in business, especially with Asian investors looking to the country for internationally-revered expertise.
Whittaker also has his eyes set West. "We recently launched dwp|signature, a move which will take us into London and New York through collaborations with architects, interior designers and artists," he reveals.
"These markets resonate very well with clients in Asia, where the industry is becoming increasingly sophisticated. The partners we are teaming up with in London and New York we already have a strong track record with, and we are seeing Asian clients looking for this international standard.
"From day one we have wanted to become global, and this is an important step towards that."
Local nous, global reach
In Southeast Asia, the architecture market is a vibrant and competitive one.
ASEAN's construction industry alone is forecast to grow by 7.5 percent a year until at least 2021, an opportunity valued at $250 billion and something which dwp can play its part in.
"The regional market is extremely competitive with dynamic clients," says Whittaker. "We have clients here who are willing to take more risks in terms of design and who are very open to new ideas.
"The great thing about working here is that clients tend to work more directly with designers. We get great access to executives and decision makers."
For Whittaker, it is this close knowledge of local customs, tastes and ways of doing business, combined with a global network of resources, that stands dwp apart both in Asia and its markets in Australia and the Middle East.
"We know the cultural norms," he continues. "Our goal is to offer a local service with an international mindset – we are an international company with a head office in Thailand, rather than in Europe. This allows us to build understanding of Asia.
"For example, in Thailand we are designing a project to be developed in Vietnam for a client based in Taiwan and China. These are three different cultures coming together to work on a common project, and we understand all the nuances involved.
"Another differentiator is that we offer a pretty equal balance between architecture and interior design, which is not too common as practices often specialise in one or the other."
2,000 and counting
These factors have enabled dwp to successfully deliver more than 2,000 projects to date.
From designs for hospitality clients and tech giants like Microsoft to plans for landmark residential and multiuse sports developments, the firm's portfolio reflects its broad range of expertise.
A turning point in its development came approximately 15 years ago when it inspired the Sirocco restaurant's Sky Bar in Bangkok, a terrace which sits on the 63rd floor of the State Tower and offers stunning 360-degree views of the city.
"This really changed our mindset from a workplace design company into one based around lifestyle and architecture," Whittaker explains. "It has led to many landmark projects in this area, for instance the very dynamic work we have just finished on The Palm in Dubai, where Marriott is launching a new W hotel."
Asked to name a recent project that instils a particular sense of pride, Whittaker highlights 98 Wireless, a prestigious residential development completed in conjunction with Anne Carson Interiors.
"We also worked with the Ralph Lauren team on the project," he adds. "This is an ultra-premium residential tower that I feel showcases our prowess and is a standout development in Thailand."
The work, also in Bangkok, was commissioned by top property developer Sansiri who set the brief of delivering a timeless sense of luxury. The building has set a new standard for residential grandeur, featuring Portuguese limestone facades, oak herringbone floors, rare mahogany doors and Carrara marble bathroom tiles.
In Australia, dwp is also known for designing multiuse sports complexes, no better demonstrated than by the Cockburn ARC development in Perth.
Home to Fremantle Football Club, the site also houses aquatic recovery and hydrotherapy pools (two of eight pools in total), an altitude chamber, indoor running track, media centre, lecture theatre, health and wellness consulting suites and sports medicine facilities.
Such developments have helped dwp scoop numerous awards from industry bodies, testament to the work of the Company's project teams and something which Whittaker is immensely proud of.
"It is brilliant to be recognised by peers in our industry, but for me it is about how the clients respond to winning an award for their projects," he says. "And for our teams, it is deserved recognition for the quality and nature of their work."
Digital by design
While dwp may have completed more than 2,000 projects for external clients, this ongoing delivery of quality design would not be possible if the firm's own processes and systems did not receive equal attention to detail.
This is reflected by a recent digital transformation drive which has seen a complete removal of physical hardware supporting backend office functions, the crossover to the cloud signifying more than two years of investment.
The proviso for Whittaker was simple – to afford customers more time.
"A decision was taken around two years ago to completely digitise the business," he says. "Now we are fully cloud-based, we have been able to think about how we can change the way we work and interact with the customer. We have a single CRM platform we work on, and have tried to break down all the silos, meaning we can dedicate our time to clients."
In this time the Company has also fully adopted building information modelling (BIM).
"We are now 100 percent BIM in every office," Whittaker continues. "We don't know anybody in this region who runs completely on cloud BIM, and ours is now also completely managed from the cloud. It allows collaboration in real time and anywhere in the world."
This adoption of digital across the board has enabled dwp to harness the power of data to better understand client needs and inform its supplier network strategy. For example, it is building a global BIM library where supplier data is stored, providing crucial insight that may not have been previously possible to attain.
This migration to digital has also had an impact on how dwp finds, trains and manages its most important asset – people. Although much recruitment is still carried out via referrals as is commonplace in this industry, a newly centralised cloud-based HR system has made finding required talent digitally far easier.
"There is still a skills gap to be found in every region we work in," says Whittaker, "but our new generation of staff is much more effective with this technology at their disposal, and our new technology has helped find the staff we need.
"We have also used technology to train both old and new employees, for example through video, so anyone can access it anywhere at any time."
A timeless future
Looking ahead, Whittaker highlights a shift towards sustainable concepts in Asia, a market which is also increasingly championing elements of health and wellness when it comes to building design. Indeed, the Company adopts LEED and WELL standards, both recognised globally.
Another unavoidable trend identified is integration of technology. "We're embedding a lot of gadgets into facilities now," Whittaker adds. "Devices like Alexa and Google Assistant are an example of this – we are currently working on a smart hotel room and innovations like these are clearly crucial.
"The world is becoming more complicated and technology is becoming more intrusive, but clients still want simple, timeless and elegant design. This underlines everything."
By remaining aware of and responding to the changing dynamics of the architecture and design trade, Whittaker and dwp will be well-placed to achieve their goals of becoming a truly global practice.
He concludes: "I want us to live up to our name. We are Design Worldwide Partnership and will be delivering great design all over the world."
VIEW dwp|design worldwide partnership BROCHURE