Townsville Marine Logistics offers superior service and productivity through the smart use of technology in training, systems, operations, and its exceptional people.
TALK OF THE TOWN
Founded in North Queensland, in the city from which it takes its name, Townsville Marine Logistics (TML) provides safe and efficient stevedoring services for most cargo types including break bulk, bulk products and containers.
Stevedoring refers to loading, discharging or offloading a ship or cargo to and from another ship, or safely unloading from ship to dock. Loading and unloading ships requires a vast knowledge of the operation of loading equipment, the proper techniques for lifting and stowing cargo, and vitally, the correct handling of hazardous materials.
TML operates 24 hours a day, seven days a week. To meet its customer requirements and variable shipping schedules, the highly skilled team of stevedores must be readily available and flexible to work across all shifts and days. These employees apply themselves to any task they are competent and able to perform, assisting their colleagues with a positive attitude and exceptional teamwork, as is demanded by the company expectations.
Using state-of-the-art port handling equipment, TML offers superior service and productivity through the smart use of technology and game-changing operating systems.
To support its exceptional people within its operations, TML embraces the latest technological innovations and provides regular, ongoing training and education in order to keep up to date with any new industry advancements.
TML is part of an expanding group of Australian companies and is a direct subsidiary of Korea Zinc Company Limited. In 2019, TML also commenced operations in providing port services to Sun Metals Zinc Refinery, and has now established other customer arrangements in mining and port operations.
Elsewhere, the fruitful partnership with TML's sister company Townsville Logistics (TL) means it is now able to provide the full package of logistics, from on-site haulage, mine-to-port transport, storage, and stevedoring utilising TL's innovative logistic services.
Earlier this year, TML also expanded to make its introduction into Brisbane. In March, the company welcomed its new Brisbane team with a three-day orientation and get-together to enhance team cohesion. While the brutal Brisbane flooding delayed the start of operations, TML made use of this time with continued training and familiarisation until the first vessel arrived. On Tuesday 12th April 2022, TML completed the unloading of its first vessel, Coresky Ol, discharging around 5,500 tonnes (t) of steel products for Swire Shipping.
Brisbane Operations Manager, Mitchell Auker, and his team meticulously planned for this day, and are proud of how the new team performed.
"Congratulations to all involved in the planning and start-up of our Brisbane operations and the result of a safe, efficient and positive beginning," reads an official company statement.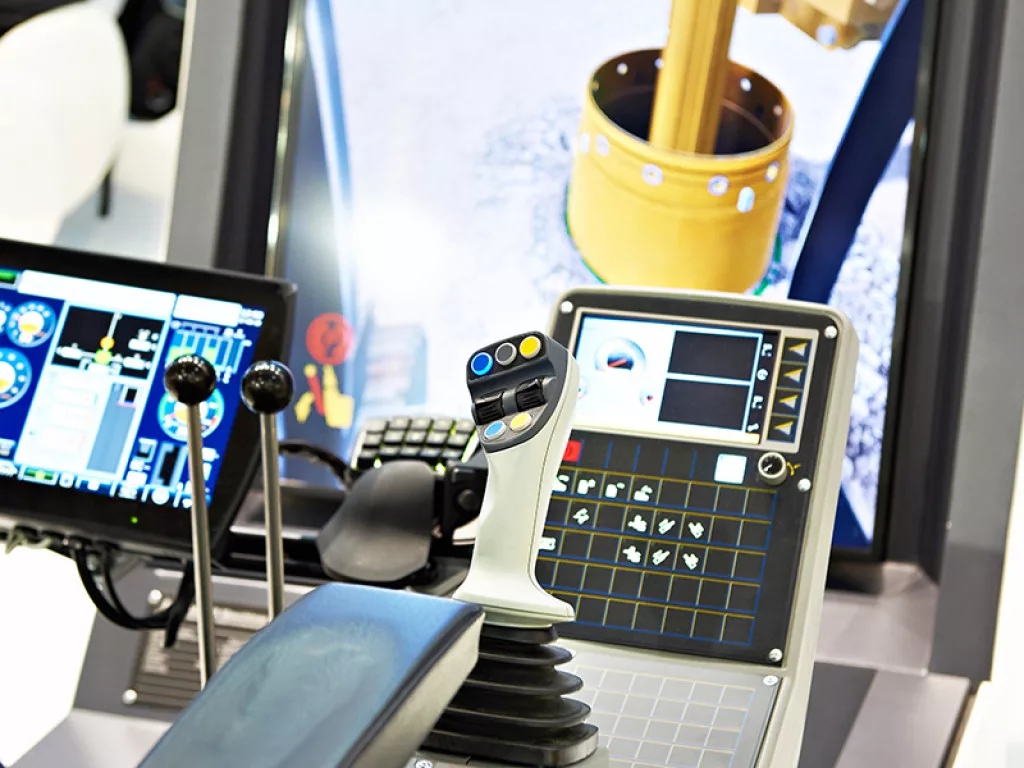 SAFETY AND INNOVATION
TML strives to become the safest and most innovative stevedoring company in the world. To do this, the company's equipment is fitted with some of the latest technology available in the industry.
With safety being a major priority for TML, it has directed its focus on continuously improving all safety management systems, processes, and the company culture itself to achieve the very highest standard of occupational health and safety in all its activities, and aspires to a standard of zero harm going forward.
A decision was taken recently by TML to invest in electric cranes over hydraulic machines, due to the efficiency and ability to use a hybrid drive system to be more cost-effective. Noise levels are also reduced this way, which helps to mitigate the impact on local surroundings.
The cranes used by TML also contain many smart features, such as point-to-point control, anti-sway technology and soft landing to enhance productivity and increase safety.
For the unloading of bulk cargo, a large hopper is utilised which accepts bulk grabs and can discharge directly into a truck. The hopper is designed to exceed current environmental needs and can be used for the import and export of products when being used in conjunction with a telescopic radial ship loader with dust encapsulation. Operation of the hopper is performed by one operator with the press of a button from a safe and clean environment on site.
The bulk grabs can operate without rollover on steep cargo profiles, therefore greatly improving safety at the port. The superior sealing qualities also help to minimise dust and spillage. To further reduce dust, TML employs misting systems of over-vessel hatches to suppress dust and improve the vision of operators.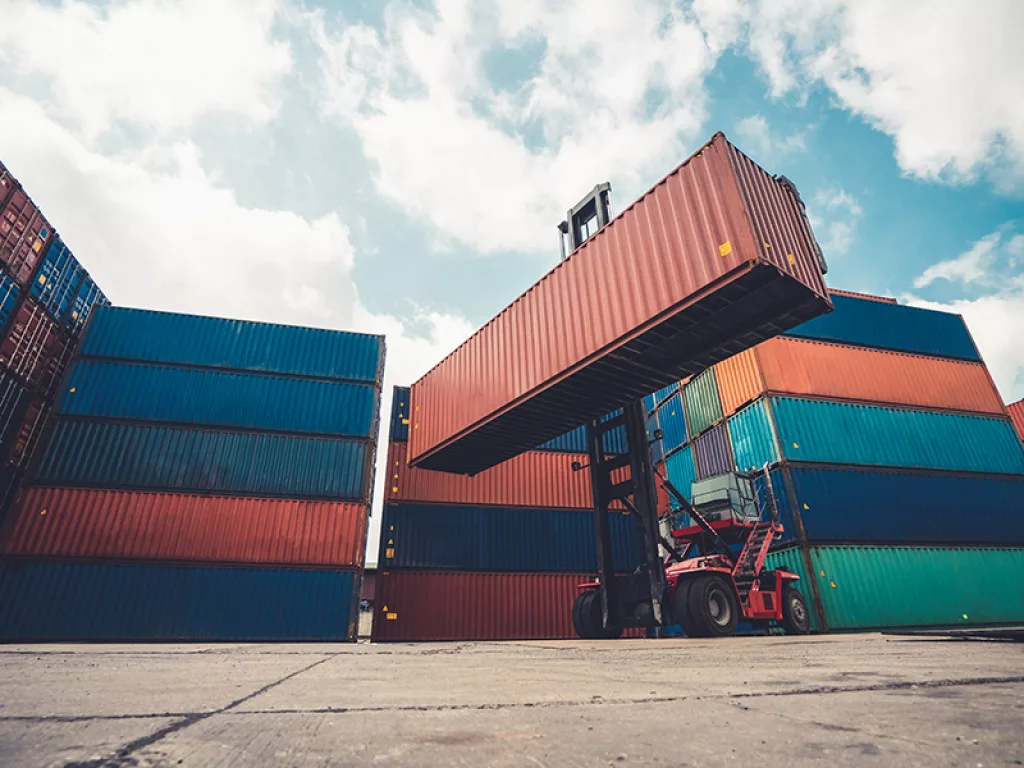 'Our mission is to become the best logistics company in the world'

Townsville Marine Logistics
TECHNOLOGICAL SUSTAINABILITY
TML recognises the need to be committed to economic, environmental and social sustainability. This has resulted in the company's heavy investment in equipment and operations that are both efficient and environmentally responsible. This includes environmental monitoring, dust suppression, encapsulation systems and eco-friendly equipment.
This push for environmental sustainability has also consisted of the use of electric mobile harbour cranes, used to maximise efficiency. These machines even have the ability to capture and store energy from the lowering operation to use in the next work cycle.
Alongside this, TML engages with the Port of Townsville to help with continuous improvement in infrastructure and assets, and offers its services to help develop regional trade.
The investment in cutting-edge equipment from TML includes the addition of a new crane simulator, only the second of its kind in the southern hemisphere. With 10 active screens and an interactive seat, it provides first-class training to new and existing crane operators to reduce equipment downtime, training incidents and emissions. Difficult conditions can also be simulated on the machine, giving operators the skills to deal with most situations should they arise in the real world.
Other equipment acquired by TML includes two electric Konecranes Gottwald mobile harbour cranes on berths 10 and four at the Port of Townsville, as well as various other safety equipment, ensuring that TML remains at the forefront of technological and sustainable development moving forward into a bright future for the blossoming company.