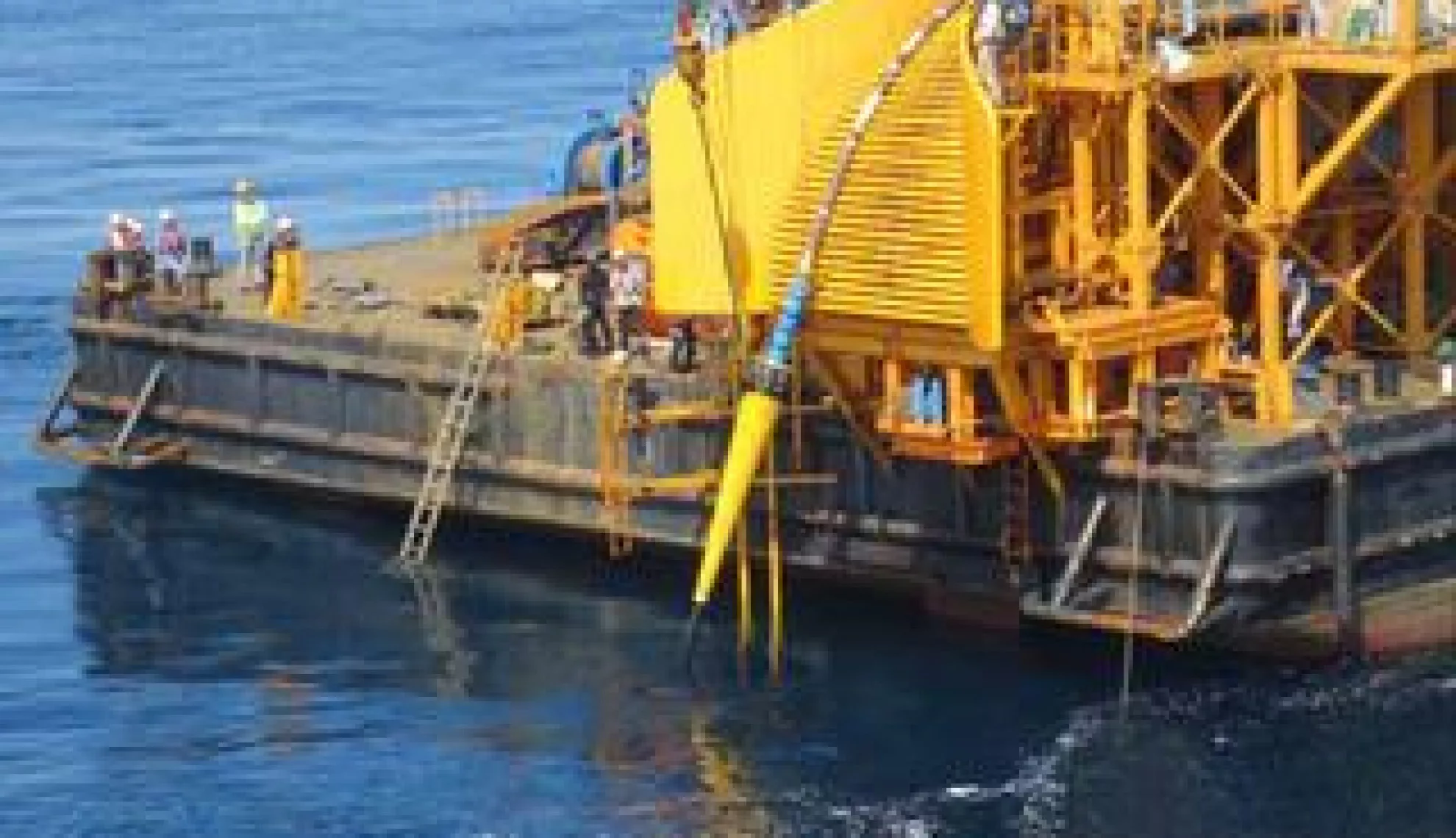 Ahead of the field
Trelleborg Group's off shore operation is a global leader in the development, manufacture and supply of polymer-engineered solutions for the off shore oil and gas industry.
Writer Ian Armitage
Project manager Ben Weaver
Trelleborg holds a long and successful track record in the off shore industry and has a strong reputation for quality, making it a first choice supplier to many key industry OEM's, contractors and operators. The secret behind its success is a "commitment to service from first enquiry to final delivery," says Ben Wait, Offshore Construction Customer Group Manager, Trelleborg Offshore and Construction.
"Trelleborg is a world leader in engineering polymer solutions," he says. "We develop high-performance solutions that seal, damp and protect critical applications in demanding environments.
"We provide innovative engineered solutions accelerate performance for customers in a sustainable way."
Companies that in the past have been acquired by Trelleborg were rebranded Trelleborg in 2006, replacing the well-known industry names of CRP, OCP, Emerson & Cuming and Viking.
Wait continues: "They were strategically acquired by Trelleborg in 2006 and the businesses merged. Trelleborg saw a gap in the portfolio and an opportunity within the market, so aimed to expand. Today Trelleborg's off shore operation is recognised as the market leader for providing engineered products manufactured from polymers and composites for the most demanding of applications. We're known for our reliable supply to all the major oil and gas fields around the world."
Trelleborg is committed to innovation, pushing the boundaries of material science while focusing on sound project delivery. Customers also benefit from wider access to advanced polymer research and application development within the global Trelleborg Group, providing a rich resource of experience from diverse industries worldwide.
And it is eager to expand and grow. The goal is to supply the offshore industry with enhanced safety in the ever-more challenging extraction of oil and gas in deep-sea environments. Trelleborg delivers advanced solutions that protect customers' investments.
One area where growth is expected is in Asia, where upstream producers have traditionally paid less attention to the region's deepwater potential, preferring to tap less challenging deposits closer to shore.
According to Wait, there are several reasons for this preference, such as high deepwater drilling costs.
Consultancy firm Douglas- Westwood, though, expects this to change significantly by the end of the decade. In its latest yearly report it said it expected deepwater production to account for 17 percent of the region's offshore output by 2020, up from just seven percent at present. This, it said, would involve both the decline of shallow-water production and investment in deepwater drilling climbing from $400 million in 2012 to more than $2 billion by 2017.
As a result, Asia-Pacific, it said, will account for 20 percent of the global spend on deepwater projects in the next five years.
"The industry has certainly been booming and we have been in a really strong position, which has enabled us to capitalise on the growth. We have expanded the business quite quickly and had a lot of internal investment, which has allowed us to reinvest in a lot of new equipment and machinery," says Wait. "This investment coupled with others in Brazil and Houston has meant that we have been able to increase our manufacturing capacity. Global coverage has also enabled us to compete in many new and existing markets. "
And the future is looking good.
Southeast Asia and Brazil are emerging markets for deepwater and to help us capitalise in Brazil and improve our service locally we have opened up a new facility in Macae, near Rio de Janerio. With teams already based in Kuala Lumpur we are beginning to grow our presence in the region. Singapore is also an interesting region where Trelleborg already has a presence.
"The Southeast Asia deepwater market is still in its infancy, which presents us with lots of opportunity. This, plus increased requests from our customer base for a local presence in this area, means that we have made it our focus. Similarly, having our own local manufacturing base would give us a cost benefit over some of our competitors who don't manufacture in the region."
Trelleborg's offshore operation is currently involved in a landmark subsea Mediterranean pipeline transporting fresh water from Turkey to northern Cyprus.
The 107 kilometre pipeline will cost about $841 million and run from Alakopru dam near Anamur on the Turkish coast, to a dam to be built in Gecitkoy in northern Cyprus.
The subsea section of the pipeline is 81 kilometres long and instead of placing the pipeline along the bed, some 1,400 metres below th e surface, engineers have opted to use a more innovative solution – a suspended pipe held up by huge buoys manufactured by Trelleborg to keep the line afloat at a depth of 250 metres.
For additional information on Trelleborg Offshore solutions for all offshore and subsea markets, please call:
Ruth Clay
Direct: +18324568308
Mobile: +12817405755
Email: ruth.clay@trelleborg.com.
VIEW Trelleborg Group BROCHURE