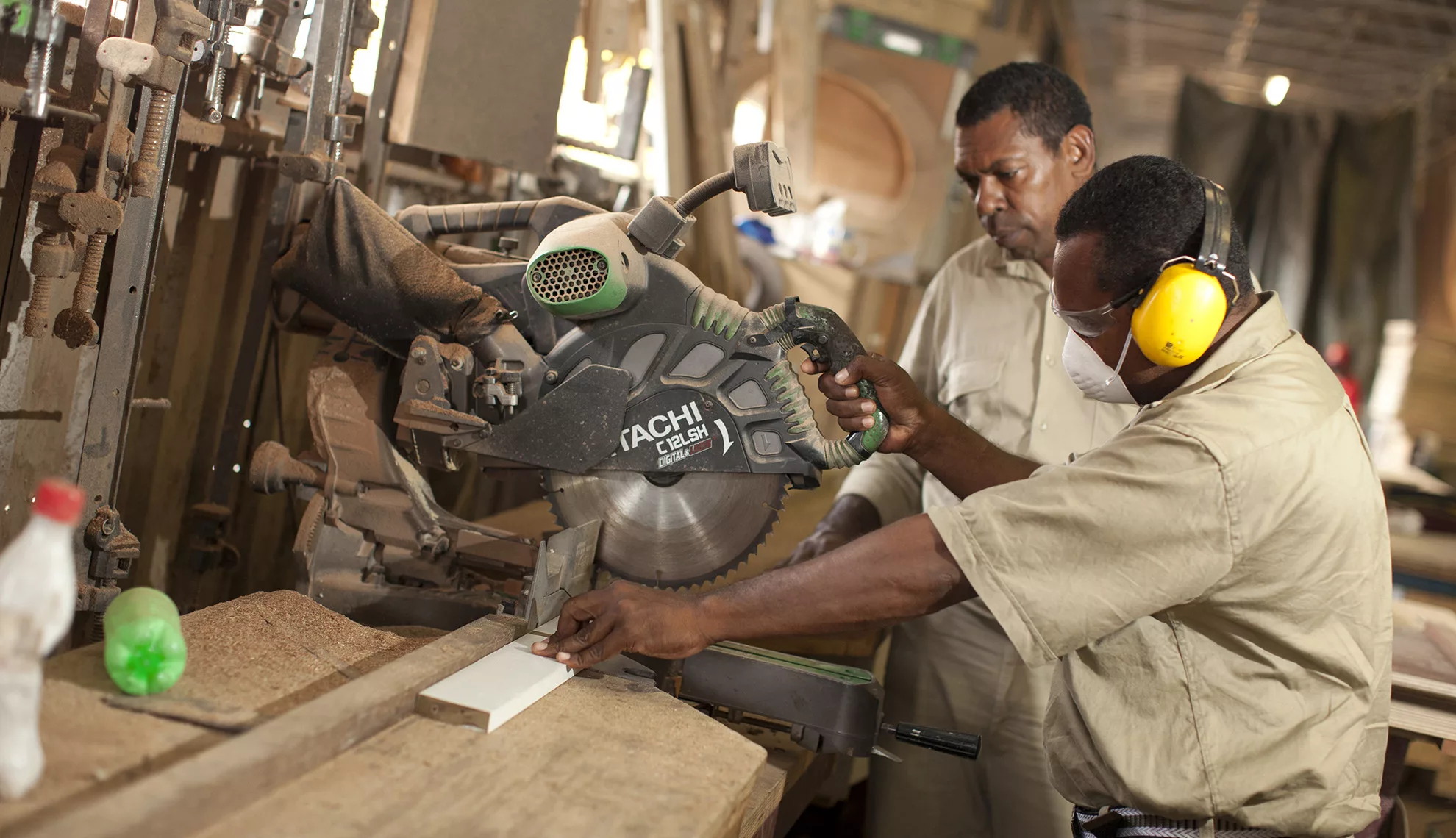 Driven by Development
A company characterised by transition and transformation, Hornibrook NGI continues to catalyse PNG's economy with its diversified construction services
Writer: Jonathan Dyble | Project Manager: Tom Cullum
Papua New Guinea (PNG) is not known as one of Asia Pacific's economic powerhouses. Yet it is a nation that is beginning to make a real name for itself.
Earlier this year, the World Bank released a bullish assessment of the country's economy, forecasting subdued inflation, a surgent local currency (kina) and GDP growth of five percent.
Indeed, PNG's remarkably diverse mineral reserves and thriving agricultural industries have traditionally played a major part in mapping out this rise and will continue to do so. However, the World Bank also claims that much of the economic buoyancy set to sweep across the country can be attributed to an enhanced emphasis on expanding economic diversification.
From the catalysation of the private sector to greater investment in infrastructure and human capital, steps are being taken and PNG is becoming celebrated as a country on the up.
One local company embodying the optimistic outlook amidst this climate is Hornibrook NGI (HNGI).
With roots stemming from the 1940s, the business has been an integral part of PNG's industrial and resource development over the years. That said, its present stature as an industry-leading construction specialist is largely owed to a critical period of consolidation that occurred from 1994 onwards following the arrival of current Chairman and Australian national, Mal Lewis.
"I joined Hornibrook as Managing Director and hastily had to restructure things because the company had simply lost its way a little," Lewis explains.
"Over the next couple of years or so, we closed down all the subsidiary joint venture operations. It was a bit of a learning curve for me, both in understanding the business as I'd previously been involved in the aviation and telecommunications sector, and the PNG market."
A tale of transition and transformation
Gradually, the company was able to learn and transition over the course of the next decade, finding new footing as a steel fabrication and construction specialist in both Port Moresby, PNG's capital city, and Lae to the north – the country's second largest settlement.
It was at this point in 2004 that the firm reached another major milestone in its history, the company having been acquired by Lewis and some other private shareholders.
Thereafter relocating its headquarters to Lae, HNGI set about expanding its capabilities under its new ownership, delivering on numerous projects including the resurrection of the iconic Burns Philp Haus, crucial infrastructure and bridges (in line with both Australian and PNG standards), and other civil works such as a 9,000 cubic metre concrete development for the Warastone Oil Palm Mill in Kimbe, New Britain.
"From 2010 onwards, we seemed to be going in all directions," Lewis reveals, continuing to map out the company's meteoric rise.
"Our mobile cranes got bigger and more complex. In 2004, our biggest truck mounted crane (TMC) was 75 tonnes and our rough terrain cranes were 20 tonnes, but today we have 170-tonne TMCs and 80-tonne rough terrain cranes, for example."
In line with this, the company's projects followed a similar trend, scaling up dramatically.
The evidence comes from Lae International Hospital, a flagship facility built, owned and operated by Hornibrook itself until 2015 to provide an alternative to the public Angau Hospital that had deteriorated to an almost unusable state.
"We ended up selling the hospital to Pacific International Hospital in 2015. We thought they might do better with it in the long run," Lewis states, also revealing that he handed over the Managing Director position to his son the year before, taking up his current role as Chairman of the firm.
"It was supposed to be a lucrative venture, but we ended up treating a lot of people who were in desperate situations and couldn't pay. Nonetheless, I'm proud of the lives we saved and the friends that we made in doing so."
A humbling example, the Lae International Hospital is not the sole proof of HNGI's project success, however, the organisation having also transformed the Crossroads Hotel into a fully-fledged commercial operation.
Further, the more recent launch of Hornibrook's Road Construction Division in 2017 has been similarly fruitful, owed to a major contract for work on a major roadworks project on Manus Island in conjunction with Jacobs and the Australian Department of Home Affairs.
This includes the remediation of 4.4 kilometres of unsealed roads within the Lombrum Base and the sealing of a further 5.6 kilometres of road between Lombrum and Lolak Junction, with Hornibrook also required to complete a 12-metre bridge, meaning it is a flagship for the region.
"Ultimately, this is just one project. We're looking to further our venture into road building projects throughout PNG moving forward," the Chairman adds.
A new frontier
Indeed, the future undoubtedly looks bright for Hornibrook NGI.
Not only renowned as a key proponent of the success of PNG's industrial and resource development, the company is now set to play a major role in facilitating the continued economic diversification of the country, catering to the needs of both local and foreign clientele.
In the eyes of Lewis, HNGI's and indeed his own learnings over the past two decades will be crucial in capitalising on the opportunities that present themselves during this impending period of prosperity.
"PNG is a relatively small economy when compared to the likes of Australia," he affirms. "As a result, we've learnt the importance of diversification, evidenced by our proficiencies in delivering anything from bridges, mining process plants and barges to property maintenance services and road construction.
"As one market declines, another picks up, meaning this array of specialisms sustains us long term.
"We've always cited that we are not in PNG for the short term, and we've always wanted to do things differently with a can-do attitude. As a result, we've got into a range of marvellous adventures over the years, from running a hospital to running a night club, working all over the country, making lots of friends and enjoying ourselves!
"When things have been hard, we've only been thankful, because if the work was easy then the rewards would be smaller. It's these attitudes and this progressive culture that we hope to maintain for decades to come."
VIEW Hornibrook NGI 2019 BROCHURE