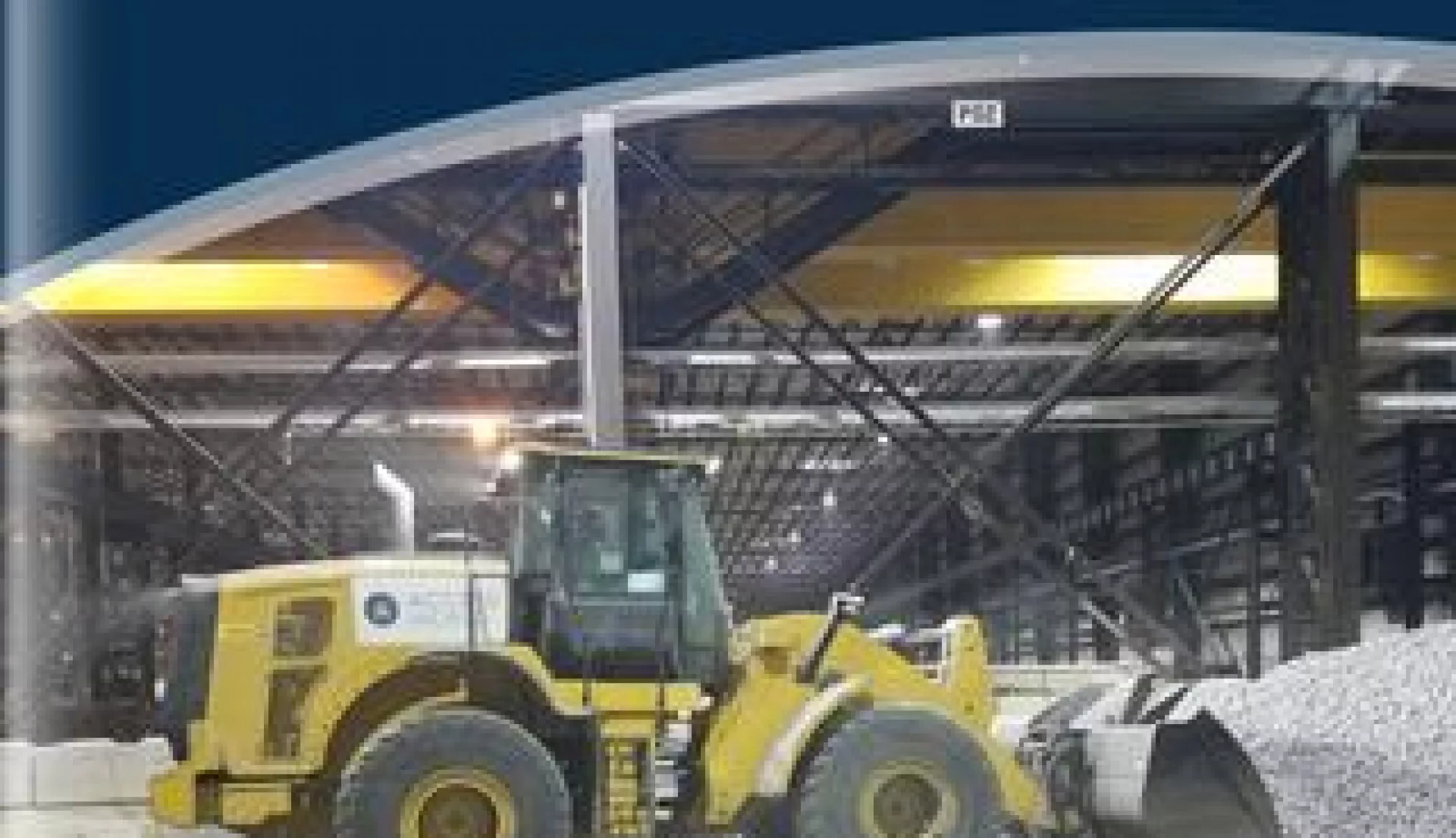 Access World Logistics has built a reputation for trust and exceptional service, enabling it to grow and expand its services all over the world
Writer: Phoebe Calver
Project Manager: Callam Waller
Access World Logistics has a long and illustrious history, beginning more than 80 years ago in Italy back in 1933. Initiating as a family-owned entity, the business quickly outgrew its roots and was eventually taken over by Glencore in 2010, when it went on to become Pacorini Metals.
The Company is renowned for providing world-class global logistics and warehousing solutions for customers, all of which is achieved through building long-term relationships with clients and service providers alike.
"Since that point in time the Company has been expanding its footprint across Asia, now with a presence in China, Korea, Hong Kong, Taiwan, Malaysia, Indonesia and India," explains Gan Wan Pin, Managing Director at Access World Logistics Asia Pacific. "In 2016 we reinvented ourselves in order to become Access World Logistics, one of the main reasons being that we had outgrown purely operating within the metal business.
"Pacorini Metals soon became a misleading name for the direction that we were hoping to travel in, now working with commodities such as agriculture and oil & gas."
In the many years since Access World Logistics came to fruition, it has experienced great success – particularly within Asian markets – with thanks to its quality service, adaptability and in-depth sector knowledge. This success is now strengthening in the new markets that the Company is branching into; a sign of good things to come in the future.
Move with integrity
Providing a quality service for customers is a given when it comes to forging lasting relationships, and Access World is constantly able to deliver on its promises.
"For companies like "traditional logistics companies – a recognisable logistics group – it needs to be able to handle fast moving customer needs on a huge scale, therefore the key to success lies within achieving standardisation," continues Wan Pin. "However, for a company such as ourselves, with one leg in the finance-trading sector and one in logistics, we have to be more adaptable to varying requirements.
"Especially due to the fact that the finance world changes at an incredibly fast pace, including the way people trade, the pricing and everything else that we need to adapt our business to fit on a regular basis."
The Company has seamlessly filled a gap in the market that large companies like "traditional logistics companies cannot reach, all thanks to in-depth sector knowledge and an understanding of the finance commodity market.
"We understand how traders undertake their trade and we see ourselves as a physical platform from which they can execute the aforementioned trade," affirms Wan Pin. "Our knowledge for each product that we work with, such as coffee, cocoa and base metals is an extremely important aspect of what we do and what has made us successful over the years."
When it comes to utilising this knowledge, the Company has a stringent process in gaining key contracts which includes adherence to strict compliance laws and an ethical way of conducting business.
"We have occasionally walked away from projects where the profit was very attractive, but we felt there were a few aspects that didn't add up and fit within our processes," explains Wan Pin. "It is important to us to move with integrity at all times and in all aspects of business.
"Over time we have built a positive reputation as a result of those actions, and we continue to employ due diligence so that we always know everything about the parties we are getting into business with."
System revamp
In order to keep up with the demands of the new markets Access World is operating in, it has placed a major investment in the complete overhaul of its operating systems. As the industry changes the Company has to ensure that it remains up-to-date, which involves investing in its new ERP system.
"Another revamp and investment that we are making at present is the acquisition of various land assets – particularly in Asia – which will provide us with an advantage in the future when it comes to running our operations within these locations," adds Wan Pin. "Within these locations, we strive to constantly improve the technology and procedure that we deploy in order to protect the interests of our customers.
"Because we work in a commodity market, where the products are expensive, our company has to constantly invest in technology that will improve our security processes and checks."
With so much change and investment going into the Company, it is important that the right people are at the helm to ensure everything runs smoothly.
"The people within our business are everything to us, it's not just about how good the facilities and systems are," explains Wan Pin. "In the service industry, the people are absolutely everything and therefore when it comes to recruitment we are very strict."
Through a combination of recruitment activities, which include psychometric assessments, resume reviews and face-to-face interviews, the Company is able to ensure that it is sourcing the right person for both the job and the wider organisation.
"Due to the fact that we work in such a niche industry, we cannot afford to have people dropping in and out of the Company," Wan Pin states. "We will provide a lot of opportunities for our staff during their time with us; for example, those that perform well are given the chance to move to different countries within the wider Group in order to gain further experience.
"We have a systematic way of training that ensures flexibility within departments; this is something that we have come up with in attempts to better meet the needs of the younger generation that we are working with."
Reputation is everything
With thanks to its people, reputation and knowhow, Access World now possesses an excellent reputation that it can build upon to expand its business.
"Our reputation has been built up over many years and through many massive company-wide changes, and therefore our business is everything," Wan Pin describes. "In the industry that we are in, reputation ensures that each outside party we have to work with has complete trust in our abilities and what we can achieve through working together. Our reputation is everything and we would never do anything to jeopardise the hard work we have put into achieving that."
Alongside the aforementioned reputation, the industry knowhow that has been built up over many years within the industry has also provided Access World with a head start over the competition.
"When looking to the future, I hope that we will be able to work on more acquisitions and aggressively expand our business operations worldwide," concludes Wan Pin. "We are also hoping that this will enable us to expand not only geographically, but also across the different commodities we would like to move into."
VIEW Access World Logistics BROCHURE