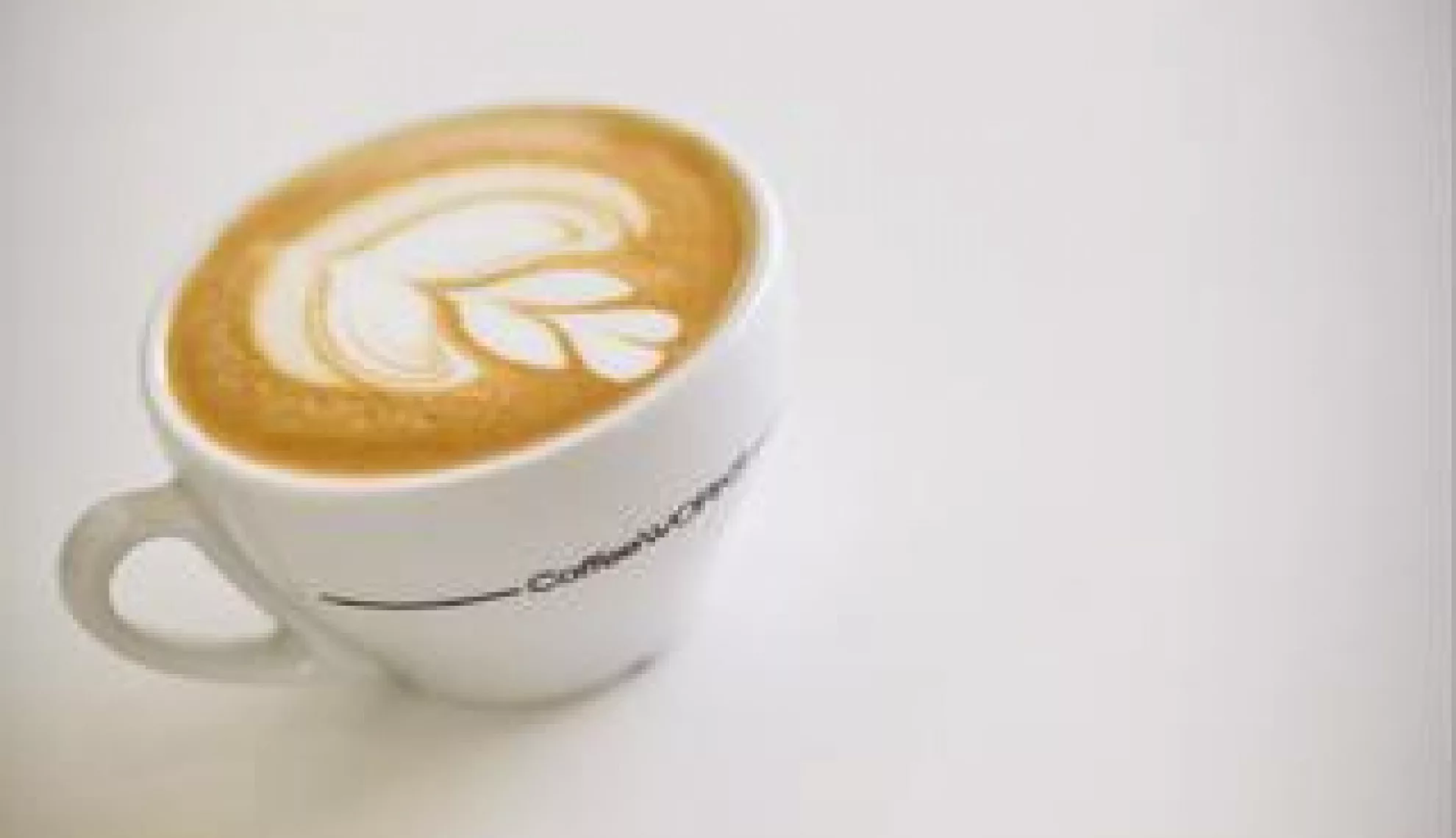 Best when fresh
CoffeeWORKS is Thailand's leading coffee shop roaster delivering to over 500 outlets throughout the country.
Writer Ian Armitage

Project manager Ben Weaver
After working in the U.S. coffee and cola industries during their university days, high school friends Dale Lee and Andrew Stotz decided to launch their own specialty coffee roasting factory in Thailand back in 1995.
The plan was to capitalise on the country's booming cafe culture and their company, CoffeeWORKS, was born. Today it is one of the leading fresh coffee roasters in Thailand, as well as a leading importer of espresso equipment and supplier of barista training and consulting services to respected global food and beverage brands operating in the country.
The business has performed brilliantly and I'd be absolutely amazed if you haven't enjoyed various CoffeeWORKS roasts and blends at one of the hundreds of coffee shops or hotels it supplies.
"For the past few years – and currently too – we have been maintaining 30 percent year-on- year growth," says Lee. "In our hotel channel alone this year we are growing 50 percent year-on-year. In spite of this growth, truly good and authentic Italian standard espresso based coffee drinks have hardly been embraced by the wider population in Thailand."
When CoffeeWORKS began in 1995, per capita consumption in Thailand was 500-grams, with 85 percent of that going to instant coffee.
Per capita consumption has since increased to 800-grams, but the ratio of instant and fresh coffee is still the same, with fresh coffee only earning 15 percent of the consumption. "800-grams is still tiny compared with even north Asia such as Japan," says Lee. "In Thailand alone, we see the opportunity to expand our business both in Bangkok and in the provincial capitals over the next 12 months and beyond."
As a signal of intent, CoffeeWORKS recently moved into a new coffee roasting plant, leaving the premises it had occupied since 1995.
It takes the firm "to the next level" says Lee.
"We completely designed the layout of our new plant on our own and then worked with our chosen contractor to construct it in an industrial zoned province just south of downtown Bangkok in Samutprakarn," he says. "It's been fantastic to move out of the old, small facility we were in. The first thing of many this move allowed us to do is to design and set up a proper air conditioned green coffee warehouse. In fact, all of our production areas are air-conditioned. Air-conditioning the green coffee warehouse is especially important as we are importing very expensive and hard-to-source coffees from Africa and from Central and South America. Southeast Asia's heat and humidity can degrade the finer high elevation coffees we import if they were to be stored where there is no climate control.
"We have also set up a beautiful coffee laboratory for our Quality Assurance teams with their offices up above the lab. Both the lab and QA offices above the lab look out over both the green coffee warehouse and from another window can see into the production area in the next neighbouring room. This makes it much easier for our teams running the daily cupping routines, sample roasting, traceability systems, etc., to more easily interact with the roasting teams."
In the next room beyond the roasting and grinding areas is "another separated room" for packaging operations, Lee says.
From there the finished goods travel out to an elevator "and up to another separated and well protected stock room".
"This however is small as we do all of our roasting within a just-in-time system of roast-to-order so that our customers are receiving super fresh coffees.
"Coffee is like good bread. It's best when it's fresh."
In addition to roasting, the new facility has an area "where maintenance can be performed" and tech support workshops and offices for preparing new espresso and coffee machines for installation at customer locations – coffee shops, hotels, restaurants, and offices – and for operations as a dispatch centre for service vehicles in town and throughout Thailand.
CoffeeWORKS also has service offices (parts, back-up machines, and technicians) in Samui Island, Phuket, and Chiangmai.
The future is bright.
"In the longer term we see the opportunity to expand throughout Asia," adds Lee. "CoffeeWORKS is really the story of two U.S. mid-western school friends who separately went to Asia to pursue their careers (Andrew came to Thailand first), and we ended up co-founding CoffeeWORKS here in Thailand in 1995. We were almost wiped out before we really got started by the 1997 Asian economic crisis that of course started here in Thailand with the overnight Baht devaluation from 25 – 50 Baht/ US$. We struggled – and struggled and struggled – for a lot of years thereafter to put CoffeeWORKS in the good position we are at today. Although it probably sounds cliché, we are super passionate about our efforts to make CoffeeWORKS one of Asia's leading fresh coffee roasting firms. Admittedly, we are still not a big company compared to rivals, say for example in Japan, which is a pretty well developed fresh coffee market. But, via my business partner Andrew's financial acumen, he has put together some amazing benchmarking data that we measure ourselves against to see if we really are world class or not.
That benchmarking analysis covers a little over 900 coffee roasters and food factories globally, about half in emerging markets and half in developed markets. Our 2012 results for example show that we are in the top 10 percent in profitability and ROA compared with those 900 companies. We think that we can continue this kind of performance as we grow and this makes us very excited about our prospects for the future."
As Mr Lee would say "specialist coffee starts today".
To learn more visit www.coffeeworks.co.th
VIEW CoffeeWORKS BROCHURE