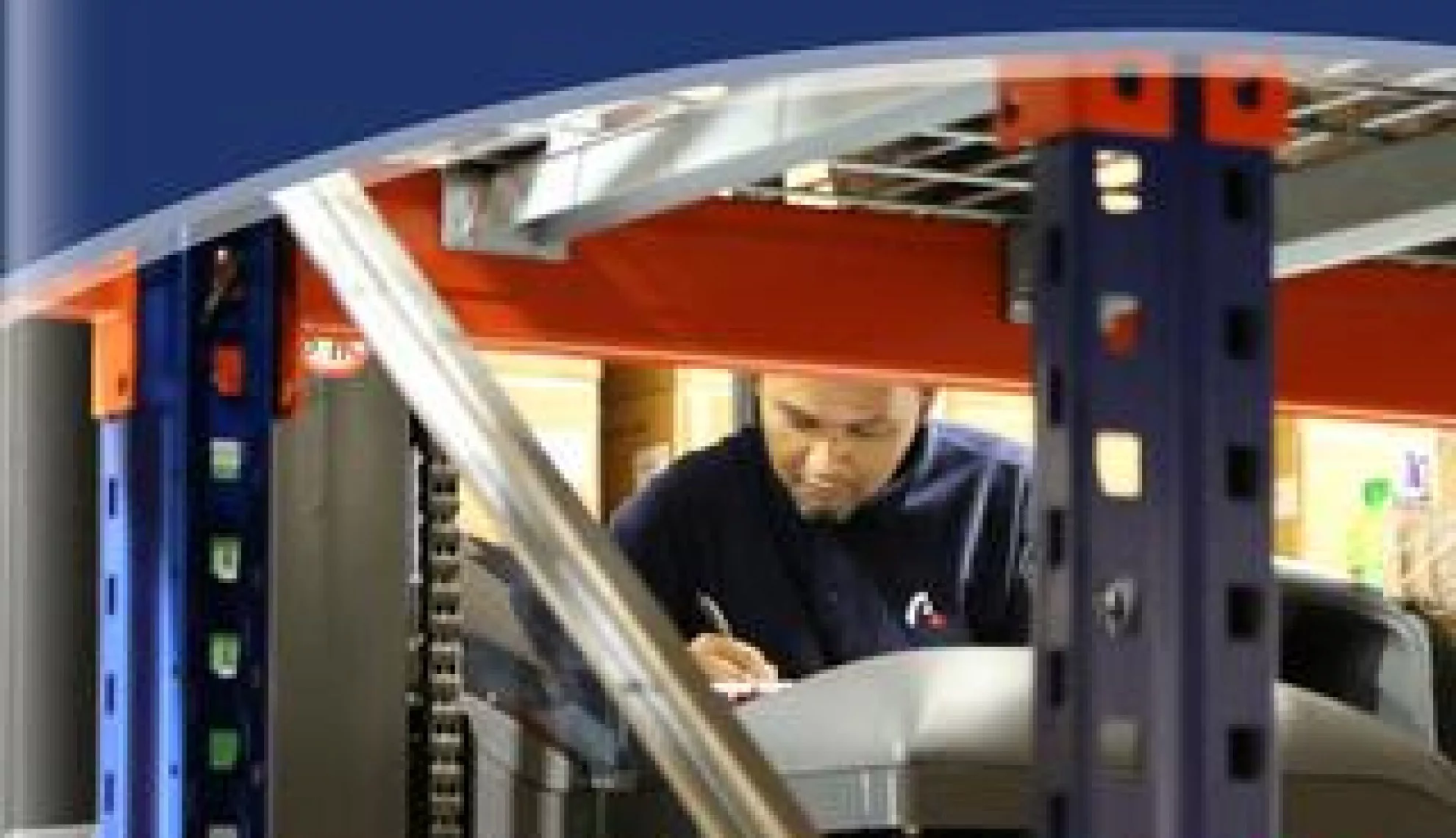 Uncompromising Quality
Writer: Matthew Staff
Project Manager: James Mitchell
Pan Asia Logistics' role as one of the world's leading holistic industry providers has long been compounded through the levels of innovation and continuous improvement displayed in the Asia-Pacific region, but recent developments across both internal and external expansions further emphasise the commitment that the Company has to the growth of not just its own business, but those of its key customers.
Combining high levels of German efficiency with an Asian commitment to delivering unparalleled standards of logistics services, the Company's motto of 'the pursuit of growth only if service quality remains uncompromised' has led to relationships being formed with some of the most renowned international organisations; and via a series of recent innovations, Pan Asia Logistics is confident of creating the next generation of global transportation and logistics solutions.
"Our unique selling proposition and what distinguishes Pan Asia Logistics in the market is the understanding of our clients' needs and requirements," adds the Company's Executive Chairman, Christian Bischoff. "Logistics customers are interested to establish well-designed and efficient warehouse options within the region of Asia. We take advantage of warehouse development experience in Pan Asia Logistics Investments, our Group's property development subsidiary. The real estate development arm offers a full range of services that handles all phases of industrial real estate development revolving around planning, investing, designing, building, owning, and operating real estate assets."
Specialising in built-to-suit logistics and logistic-related properties, the Company's customisable and flexible portfolio is capable of being tailored for any new or prospective client; thus bringing longevity and sustainability to the Pan Asia Logistics model, and this has been reflected in a prolonged period of success in recent years including ongoing involvement with landmark projects including Changi North Way and Tuas Bay Drive Warehouse in Singapore, and the Tanjung Pelepas Warehouse in Malaysia.
"Overall, 2015 was a good year for us, despite the impact the sluggish growth of the global economy had on our industry, and into 2016 we have developed an innovation roadmap for the Company with the objective to identify opportunities and risks, and to refine the Pan Asia Logistics Business Model," Bischoff states. "We have put in place appropriate systems and processes for operational efficiency in the immediate term and identified technology systems needed for business growth over the medium to long-term."
Embracing areas of networking, open tenders, client referrals, cross selling and channel partnerships, short and medium-term goals include geographical expansions into the likes of Europe and North America, as well as sector growth into new verticals, deepened product width and a general strengthening of the business' global agency network.
Increased revenues and profits
In the long-term, this will ultimately impact Pan Asia Logistics' saturation on a worldwide scale, and will be complemented by plans to increase its warehouse capacities from 1.5 million square feet to four million square feet in 2019, and then to six million three years further on.
Significant plans such as these are an indictment of the general need at present to cater for demand, and this is further epitomised by a similar broadening of the Company's Project Logistics business in the marine, offshore, oil & gas, energy and construction domains.
Its core remit of heavy lifting and transportation of oversized cargoes, tug and barge services, chartering of heavy lift vessels, aircraft charters, and coordinated turnkey project logistics is also thriving as part of the established Panalogs Projects subsidiary and adds a further string to the ever strengthening Pan Asia Logistics bow.
"Panalogs Projects is growing nicely and steadily, and we have also set up Panalogs TCS, a time critical solutions division under the Pan Asia Logistics umbrella," Bischoff continues. "TCS has a unique positioning in the niche market and functions in an oligopoly environment since there are no dominant TCS service providers globally.
"TCS generates profit margins that are significantly higher compared to other freight forwarding services and adding Panalogs TCS to the Pan Asia Logistics product and service portfolio provides solid potential towards the Company's growth, increased revenues and profits."
Simultaneous improvements being made across the Company's supply chain solutions in emerging markets – incorporating areas of ecommerce and logistics centres under the guise of investment subsidiary, Built-To-Suit (BTS) solutions and a dedicated Supply Chain Solutions division – further demonstrates its ability to evolve the brand quickly in line with industry demand, and this continues to have positive ramifications on the contracts ultimately being awarded to Pan Asia Logistics.
"Our two largest key projects currently are the construction of two distribution centres in Malaysia; one for BMW and the other one for Volkswagen," the Executive Chairman notes. "Our real estate development subsidiary is building the BMW Parts Distribution Centre in Senai, Malaysia with a land size of 1,130,211 square feet and this project is valued at SGD 70 million and divided into two phases.
"The new Volkswagen Regional Distribution Centre will be built in the Port of Tanjung Pelepas, Malaysia and although this warehouse has a land size of only 796,500 square feet, its warehouse size will have 1,140,900 square feet making this development the largest warehouse building Pan Asia Logistics has completed up to this date with a value of SGD 90 million."
Expansion and growth
To facilitate such strong external development, internal refinements have been a key feature of the Company's strategic plans in recent years, investing heavily into its own technological landscape and IT infrastructure while upgrading and investing extensively into fully automated warehouse equipment to bring enhanced efficiencies into daily operations.
Freight management, warehouse management and financial management have all been honed as part of system upgrades; firstly optimising labour efforts and ultimately improving the levels of productivity and innovation that emanate their way through the Company at all levels of the business hierarchy.
Bischoff adds: "We have also enhanced processes through the implementation of process management & controlling as a cross function, a strategic movement throughout the organisation and across all divisions.
"Globalisation has changed the competition landscape and customer expectations have risen, so to stay on top of the competition, Pan Asia Logistics needs to keep re-inventing itself and innovate, while keeping its operational processes focused to deliver consistent high service standards to its customers. We recognise that the Company's assets – systems, capital and people – are amalgamated into numerous internal supply chains summing up to become the productive organisation."
The latter of these three assets is arguably the most pivotal in any organisation, and Pan Asia Logistics' commitment to employee enrichment and development is precisely what you'd expect from a Company in such ascendency.
"With our continuous expansion and growth, we are constantly looking for the future leaders at Pan Asia Logistics," Bischoff continues. "The power of our people is one of the greatest factors in the success of our Company and in the process of meeting our objectives. Empowerment means that employees experience taking responsibility and participate in decision-making and problem solving.
"Over the past two years, Pan Asia Logistics had expanded significantly – increasing its staff strength – and each employee is encouraged to maintain a better work-life balance through diverse after-work classes as well."
The centre of gravity will remain in Asia
Pan Asia Logistics has very much been riding a wave of industry enthusiasm over the past decade in Asia, having witnessed rapid growth in the continent's importance to the global economy. The global transportation services industry is forecasted to grow at a compound annual growth rate of more than six percent between 2014 and 2019, and for that reason and many more; Pan Asia Logistics' "centre of gravity will remain in Asia".
"The APAC logistics industry has a positive outlook which translates to higher demand for the logistics services sector. There are several broad trends associated with Asia's rapid growth and development that have been driving its transport and logistics (T&L) sector," Bischoff explains. "First, intra-Asian trade has boomed as manufacturing supply chains have spread and deepened across the region.
"A significant export growth is also expected from the electronics equipment industry and ASEAN countries are also focusing on high or low-tech/value manufacturing that require more spacious, single-tenant facilities desired near their final product destinations. That is when customised solutions are beginning to gain traction."
Seemingly playing into Pan Asia Logistics' hands, the global economic development of emerging markets in conjunction with the unparalleled scope that the Company enjoys within its flexible portfolio is sure to reap rewards across the board, while also allowing for inevitable sector-specific fluctuations or shortfalls such as those seen in the oil & gas sector of late.
It's not unreasonable to suggest that a vast portion of the logistics industry's growth over the coming years can be expected to come from Asia, and while there are inevitably challenges to curtail within this exciting period, no companies are better equipped to weather storms and capitalise on opportunity in equal measure, as Pan Asia Logistics.
Structural upgrades and improvements will be applied, the world's industry elite will continue to turn to the Company for its own concerted migrations into the region and, as Bischoff affirms, "I would very much like to look back and let you know that these years formed one of the most successful periods in our history".
VIEW Pan Asia Logistics BROCHURE