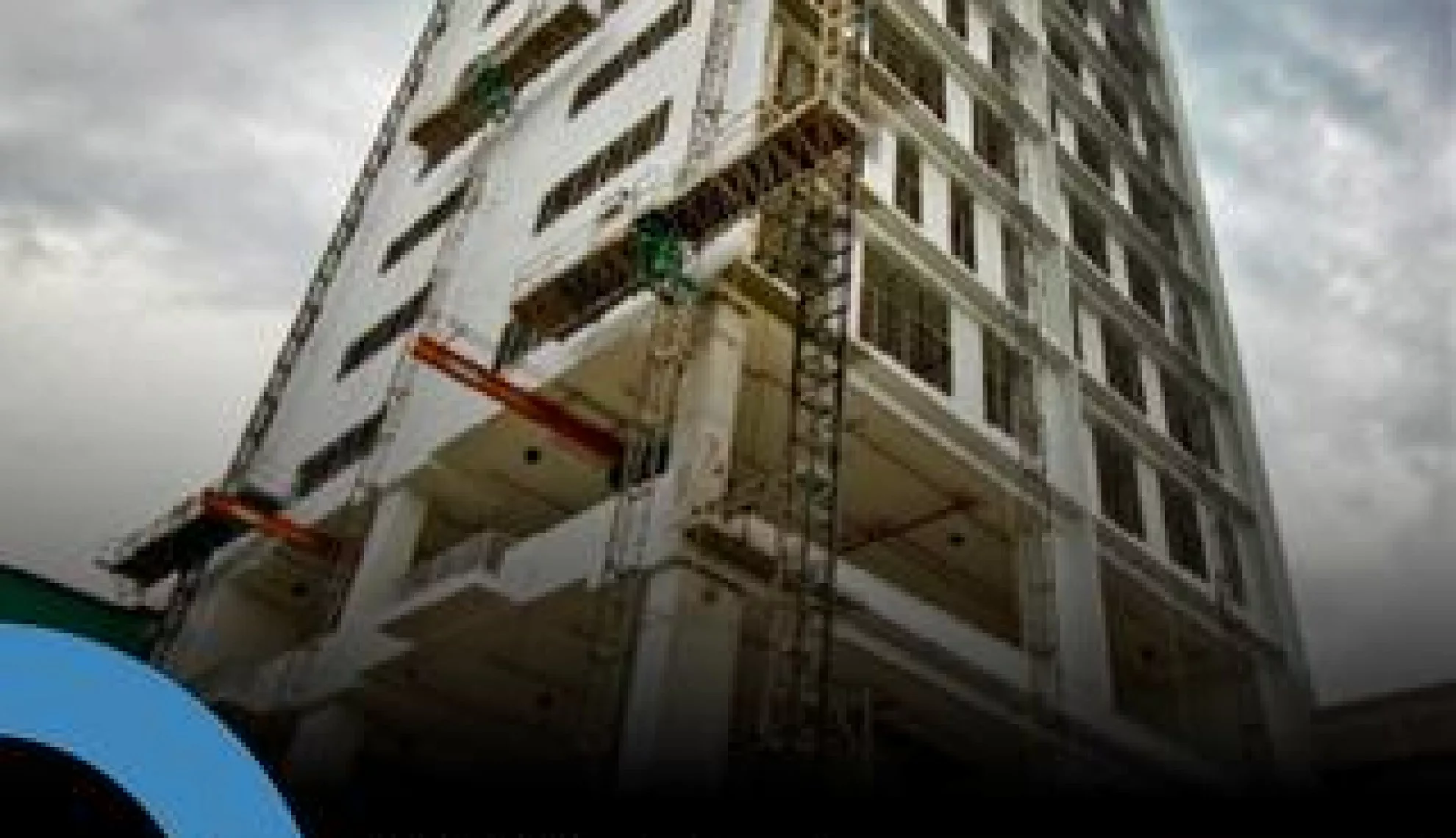 From Humble Beginnings to Construction Prosperity
Singapore-based construction contractor, Sunhuan has grown exponentially from an initial $4,000 investment, to become one of the industry's leading lights
Writer Chris Davies
Project Manager Arron Rampling
Founded in 1993, Sunhuan Holdings is a Singaporebased construction contractor that has completed almost 60 projects, built more than 6,000 homes and achieved a contract sum of over SGD $1 billion throughout its existence. Initially a sub-contractor, the company started off with just 15 members of staff, but today employs around 700 people.
With a mission to "provide sustainable and cost-effective methods to all our projects and ensure customer satisfaction", Sunhuan keeps the local community's best interests at heart, but understands the importance of remaining competitive and profitable, which is backed up by its vision. "We pledge to provide quality construction services to our clients, and emerge as a reliable construction company," notes Sunhuan.
Visionary Leadership
Sunhuan's rise to construction prominence in Singapore would not have been possible without the visionary leadership of Sun Lai Fong. After leaving China to support his aging parents and five younger siblings, Sun soon found work at a construction company in Singapore aged 26. Earning just $13 a day or $400 a month, he gained invaluable industry experience and even attended night classes to improve his expertise.
With his newly acquired knowledge and modest savings of around $4,000, Sun decided to start his own business, as Singapore's construction industry was booming at the time. He was well aware of the risks, but started with small-scale projects to gain a solid reputation and generate more working capital. From there, bigger projects were possible and main contracting works for the Housing Board came to fruition.
Even so, Sun encountered many challenges, which included a largescale public residential project in Queenstown. But with a team of young staff in tow, Sun gave direction and support to complete the construction on schedule with no major issues.
"We had to prove to ourselves and also our clients, that we were an upand- coming main contractor," reveals Sun. "This achievement not only gained trust from the client, but also proved to ourselves that we can stand alongside with the rest of the reputable main contractors in this industry."
Milestones to Success
While Sun Lai Fong's decision to start the business with his own personal savings is arguably the first major milestone, a monorail project in Sentosa helped Sunhuan become a recognised construction industry player. The contract was awarded in 2003 and enabled Sunhuan to be awarded an A2 registered contractor with BCA (Building & Construction Authority) accreditation.
But then in July 2010, Sunhuan received A1 contractor status, which enabled the company to take on public sector projects with an unlimited contract value. In addition to generating more revenue, these bigger construction activities have increased exposure for Sunhuan and resulted in numerous high profile awards.
Productivity and Sustainability
Sunhuan believes that high levels of productivity and a commitment to sustainability give the company a distinct advantage over industry competitors. From a productivity perspective, Sunhuan "has initiated and invested in a comprehensive and proprietary Management Information System (MIS), which allows users like staff, sub-contractors and suppliers to be involved in the workflow, covering administrative, operational and supply chain issues," notes the company.
As far as sustainability is concerned, Sunhuan continues to practice and push energy efficiency and environmentally friendly practices in all of its projects. As the company explains: "Sunhuan, throughout our existence, has demonstrated its ability to satisfy the needs and desires of our customers in the most sustainable ways possible. For instance, Sunhuan has practiced the Design & Build concept to provide flexibility and adaptability in satisfying the diverse demands of our customers."
Determination and Perseverance
"Since the time I made up my mind to start a new business venture, I told myself that my dreams will be achievable and that I will persevere at all costs," reveals Sun. "No matter what obstacles that may arise, I am determined to overcome them and move towards my objective."
Sunhuan's everyday operations, ongoing ideology and current employees echo this philosophy. "The one thing that we take the most pride is the sheer determination and perseverance from the higher management right down to the workers' level," notes Sunhuan.
By demonstrating unyielding willpower, optimism and compassion, Sunhuan believes that its workforce can meet everchanging market conditions and address the needs of all customers, both now and in the future.
For this reason, Sun is quick to heap praise on the company's personnel. "Although I have the vision for the company, it is the contributions and co-operation from all the employees in the company that materialises the growth and success of our company," he says. "Without their perseverance, determination and teamwork, we will not be able to overcome all barriers to be what we are now. Employees are truly our greatest asset."
Looking Back and Forward
When looking back at its transformation from humble beginnings in 1993 to an example of present-day prosperity, Sunhuan says: "The journey was tough but full of opportunities. In the industry, we also faced threats from external factors including stiff competition throughout the years."
Regulatory challenges in Singapore, such as minimising the dependency on foreign workers, as well as a decrease in the volume of public housing projects had to be overcome. But this was made possible with investment in alternative and innovative solutions. Sunhuan reveals that this included: "Higher efficient machinery and equipment, additional training to the workforce to improve on productivity, provision of alternative value-engineering solutions to clients, and a shift towards tendering other public projects such as infrastructure and civil engineering works."
But as far as the future is concerned, both Sunhuan and its inspirational leader are confident that even more success can be achieved. "We are still considered a young company, which needs more exposure to improve ourselves further in terms of productivity and sustainability," Sunhuan reveals. "We believed we will excel further through our roots and culture deep inside of us. We see lights in the future of Sunhuan and with our dedication and commitment, we will build quality for the next generation."
VIEW Sunhuan Holdings 2014 BROCHURE