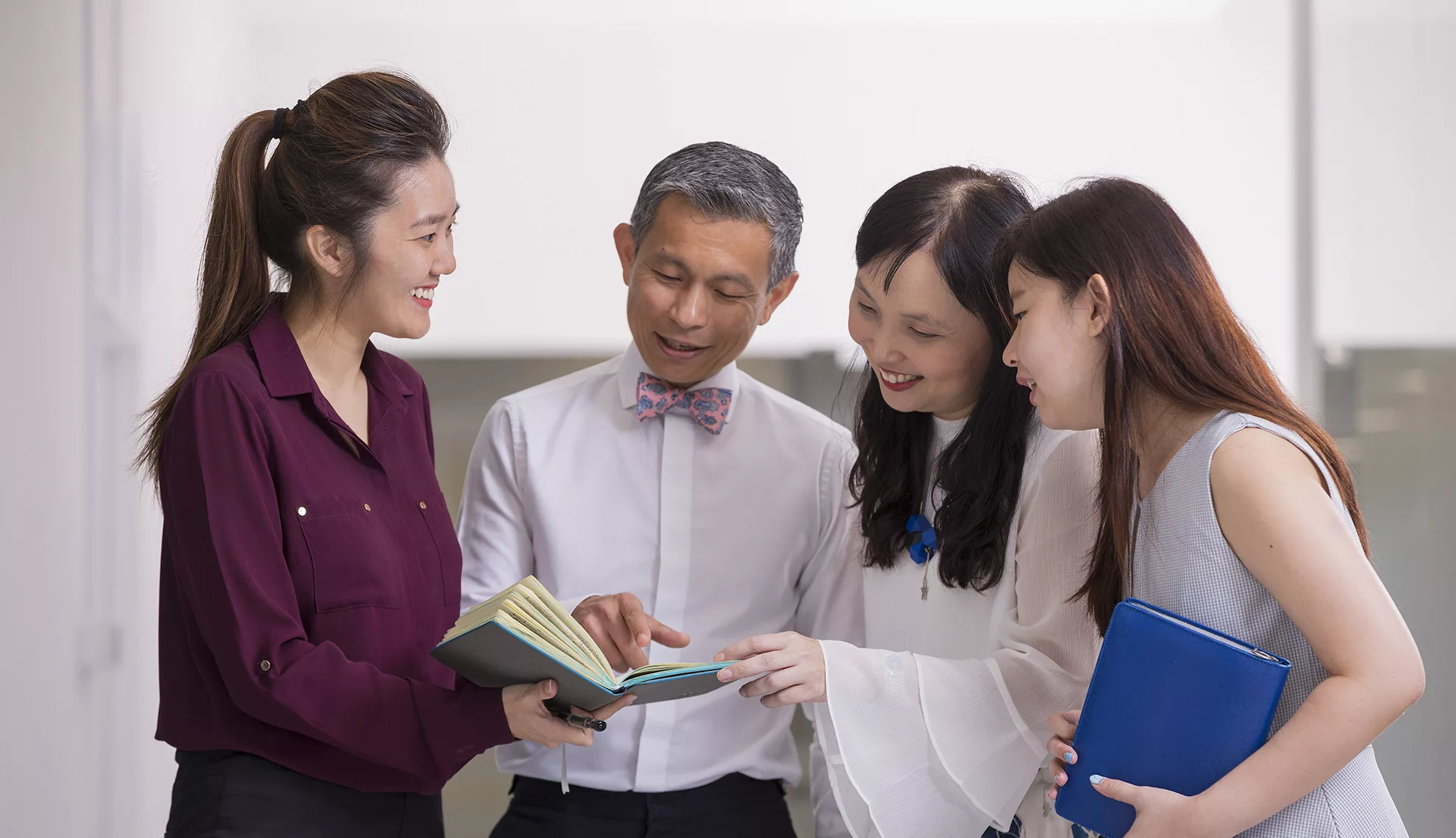 The Heart of Insurance
Howden Broking Group's culture of embracing change and long-term focus has enabled it to pivot, innovate, and adapt to ensure its employees and clients are taken care of during a year of significant change
Writer: Marcus Kääpä  |  Project Manager: Vivek Valmiki
The combined health and socioeconomic impact of the COVID-19 pandemic is creating a multitude of challenges for individuals and businesses alike.
There is no getting around the fact that this year has been a strange time for everyone, and that the challenges and opportunities that have arisen are forcing many to adapt to entirely new ways of thinking and operating.
There are a lot of businesses that are completely changing the way they do things. The way people are using technology and the whole concept of what a workforce looks like is shifting.
The purpose of insurance is to aid clients in their time of need, and times of significant change are when specialist brokers really prove their value.
Many companies are being hit hard by the pandemic. Unfortunately, not all pandemic-related losses are covered and, on top of that, a hardening market is causing unavoidable increases in insurance premiums.
A key player within the Asian insurance industry, Howden Broking Group is focused on helping its clients across Asia-Pacific to address their immediate challenges, whilst working with insurers to develop the solutions that will protect businesses against the future risks of an ever-changing world.
CEOs Goh Chye Huat (Howden Asia), and Paul O'Neill (Howden Specialty APAC), explain how Howden is helping businesses during this current business-altering period.
"We're working with our clients to find smart ways to mitigate the impact of the challenges they're facing,"" Chye Huat begins. "We are leveraging our own data and analytical intelligence, and working with clients and insurers, to look at what innovations in product development and delivery are going to help clients adapt to, and thrive in, a post-COVID world."
Howden established itself in Asia in 2009 when its London-based international property insurance team recognised the need to have on-the-ground presence closer to its clients in the region. Since then, both Howden's specialty and retail businesses have grown to represent a significant portion of Howden Group's revenue, and Asia-Pacific continues to be a key growth region for the company.
"Howden arranges specialist insurance, employee benefits, and risk management solutions for clients across a range of industries. Our regional headquarters is in Singapore and we have offices in Malaysia, Thailand, Philippines, Indonesia and Hong Kong," Chye Huat tells us.
"Howden Specialty is the specialty lines wholesale and reinsurance broker," O'Neill explains further. "Retail brokers, like Chye Huat's team at Howden, bring their clients to us when they have a really big or complex risk. Our Specialty APAC hub is also based in Singapore and we have offices in Hong Kong, China, Taipei, South Korea, and Australia."
As a specialist insurance broker, Howden focuses on being a leader in the specialisms and markets in which it operates. For example, it has established itself as a leading Employee Benefits insurance broker in many of its Asia markets.
Further, 2018 saw Howden enter the High-Net-Worth life insurance space with the acquisition of IPG. Now known as IPG Howden, it is a market leader and key player in the development of life insurance-based wealth structuring and transfer planning solutions for High-Net-Worth individuals, and families. IPG Howden operates from Hong Kong, Singapore, Dubai, Malaysia and Zurich, serving clients from Europe, the Middle East, Africa, and Asia.
"Despite the world being somewhat upside down at the moment, it is a time of huge opportunity for us as a business to show the high level of service we provide," O'Neill says. "The biggest global insurance brokers are all buying each other and our proposition as the global independent challenger broker is stronger than ever."
class="blockquote">

"The success of our business rests on the quality of our partnerships, and the value we can bring to clients with our expertise and access to global specialty markets
Past to present 
For both Chye Huat and O'Neill, the insurance industry has provided an interesting, innovative, and engaging career that they each look back on proudly.
Chye Huat's career within the industry exceeds 30 years. It was after four years that he decided to gain a master's in finance, and he briefly worked in banking, specialising in structured derivatives. He returned to the insurance sphere soon after however, as he missed the relationship-based nature of broking, and the energy of the innovative and entrepreneurial industry.
O'Neill began his career as a chemical engineer before transitioning to underwriting, via a stint as a risk engineer. He joined Howden Specialty, in May 2020, to lead the specialty broking business in the APAC region.
"What's quite unique about insurance broking, is that you've got extremely bright, technical people but they're out building relationships with clients," O'Neill explains. "You don't get that in a lot of industries; you're either the technician locked away in a dark room or the client-facing salesperson. As specialty brokers, we're both – it's fun, it's interesting."
Howden stands apart from other insurance broking firms because of its people-first culture, underpinned by its independence.
Its single largest shareholder group is employees. For Howden, this creates a completely different kind of working culture in which every employee is encouraged to act as if they are an owner – a mindset that grants each individual more autonomy and accountability for their area.
This factor helps the firm to attract more entrepreneurial talent – a result that consequently provides better, more innovative solutions for clients, and a more engaged, driven workforce on the whole.
"Our employee-ownership model also means we plan for the long-term. We don't need to make short-term decisions because of pressure from shareholders; we are the shareholders, and we make decisions based on what will help us to build a sustainable business," Chye Huat tells us.
"Howden's culture is very dynamic, with little bureaucracy," O'Neill explains further. "The employee-ownership model is part of it, but it runs deeper than that. There's this sense of empowerment and of there being no limits to what you can achieve.
"It is great to work with bright young people who are eager to develop brilliant ideas and being given the support to run with them."
And COVID-19 has not hindered these values. From the beginning, the firm has placed its employees and clients first, as O'Neill comments.
"I haven't known the company outside of COVID-19," he says. "If the response to the pandemic is anything to go by however, this ethos of putting people first isn't just corporate speak. Howden didn't even think about making redundancies or pay cuts – the global management team was clear that we'd weather this storm together and all have each other's back."
Howden has used the internal social media platform, Workplace, to maintain a strong sense of community, despite offices being closed. The company's investment in digitisation over recent years meant its businesses around the world were able to switch to remote working almost overnight. Howden's investment in technology and data is only planned to increase over the coming years and a more flexible approach to working is here to stay.
"I am really excited to move into our new office with our Howden colleagues in March and say goodbye to fixed desks and traditional office working hours, embracing more agile and effective way of working," O'Neill tells us.
A part of this people-centric approach to tackling the obstacles posed by the coronavirus pandemic was to focus a large effort on employee safety while ensuring the continuity of service to clients.
"When we launched our first ever Global People Survey in May, over 90 percent of employees globally told us that we were both supportive and proactive in our response to the pandemic," Chye Huat adds.
"What we've come to realise is that the pandemic isn't going away any time soon, so we're now focusing on the longer-term support with regards to employee mental wellbeing and providing financial aid for those suffering hardship due to the employment and other circumstances of family members."
In order to tackle obstacles presented by COVID-19, Howden was quick to embed telemedicine (that is the adoption of online healthcare services) as part of its employee healthcare offering in Singapore.
For the Hong Kong market, the firm is ahead of the curve regarding claims innovation and released a claims app – the first of its kind in the market – that has proven invaluable during the coronavirus period due to the necessity of digital access.
Cybercrime is a rising threat that has grown substantially through the last year caused in part by an increase in the use of online platforms.
"Systemic risks like pandemics and cyber-attacks are extremely complicated for the insurance market to respond to with traditional risk transfer products. We have seen this in the case of most business interruption policies not covering clients for pandemic-related losses," O'Neill says. "We are exploring parametric-based solutions – where the policy pays out an agreed amount in response to an event hitting specific parameters, rather than payment being tied to actual financial loss – and other non-traditional products, like structured solutions."
Growth through partnerships
In a short period of time, Howden has grown from a collection of small local brokers and specialty teams to a powerful challenger broker in Asia.
"The past five years have really been a period of transformation for us; we've achieved compound annual growth of 54 percent, a lot of that has come from acquisitions but we've also had a market-leading 12 percent organic growth rate," Chye Huat tells us.
Howden Speciality's business growth has not come from acquisitions but from building up global teams based on key specialty lines and positioning these teams in strategic global hubs. O'Neill explains this further.
"Our growth in APAC in recent years has been built on strong foundations over several product lines including international property, marine, and recently, treaty," he tells us. "As we develop our international hubs globally, we will continue to invest significantly in our specialty products in APAC."
Howden Speciality has recently announced the launch of its new natural resources team based in its headquarters in Singapore. The team will deliver greater specialist expertise to both global and regional energy clients and complement the expansion of the company's sustainable energy team in London.
Of course, this level of growth could not be achieved without partnerships. Howden's key partners are its insurers. These strong, transparent relationships between insurers and brokers ensure better products, services, and terms for the firm's clients.
"The success of our business rests on the quality of our partnerships, and the value we can bring to clients with our expertise and access to global specialty markets. Our strength comes from the breadth and depth of the partnerships we have with the brokers, carriers and clients we work with across APAC and beyond," O'Neill explains.
"We have now added the dimension of data and analytics to these partnerships by working with our Insurtech arm, HX," Chye Huat adds.
"With a more holistic understanding of where we work best together, we are able to focus our efforts in the areas where we can have maximum impact and unlock opportunities to deliver even better products to even more clients."
As for the future of Howden Broking Group, the firm will continue to explore investment options in individuals and businesses that will help to build further breadth and depth of specialisms in Asia.
"We'll continue to build out our APAC hub to bring more specialities closer to clients around the region," O'Neill states. "We are focused on making our distribution channels more accessible, more efficient and more effective for our clients and we will continue to invest in and strengthen resources to deliver this."
"Given our phenomenal growth story, both in Asia and globally, we are confident that we will continue to attract experienced specialists," Chye Huat adds, and he ends on a positive note reinforcing the firm's values.
"Especially with the consolidation that is going on elsewhere, we are hearing from talented, experienced brokers who can see the greater potential for career development in an agile and entrepreneurial-minded company like Howden."
VIEW Howden Broking Group, APAC BROCHURE