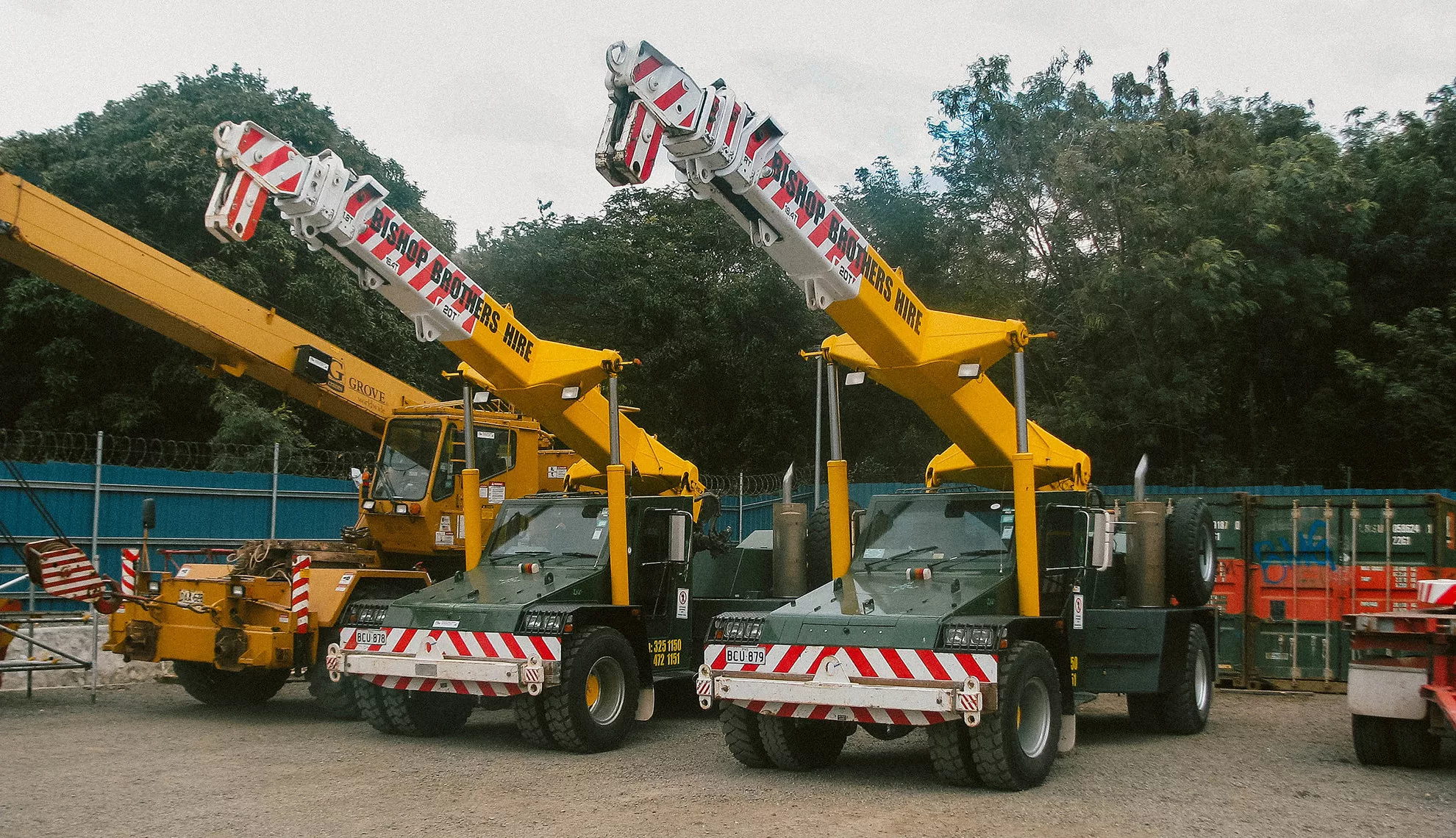 Bishops remains committed to propelling progress in the Pacific Islands via industrial enablement as a one-stop shop operator
Writer: Jonathan Dyble | Project Manager: Donovan Smith
The Pacific Islands are renowned as one of the world's most dispersed, diverse regions.
Home to a multitude of archipelago countries, comprising over 25,000 islands that span an area equivalent to around 15 percent of the earth's surface, it's a territory famed for exploration and adventure.
This reputation is unlikely to change any time soon, owed to the geographic formation and unique cultural personalities of many of these outcrops that define such characteristics. However, in more recent times, some of the Pacific Islands' more preeminent nations have equally begun to industrialise and modernise.
Take Papua New Guinea and the Solomon Islands, for instance.
Both traditionally agricultural economies, the pair have increasingly begun to leverage their natural resource bases in recent decades, be it the oil and gas industry in the former or the minerals industry through gold mining in the latter – a shift that Bishops has capitalised on since its formation in 1972.
"In PNG in particular, with both major projects and smaller projects muted to commence in the coming years, the economic conditions will continue to improve dramatically," Len Pianta (pictured above), the company's General Manager, reveals.
A quick glance at the World Bank's national economic outlook shows that such predictions ring true, the organisation forecasting real GDP growth in PNG to reach five percent during 2019, primarily driven by increased production in the extractives sector.
"With these projects will come a mini boom during the construction stages, followed by added economic value once they're fully operational," Pianta adds, citing optimism for Bishops' role to play in facilitating the success of such developments as the largest industrial tools supplier in PNG and indeed the Solomon Islands.
Having spoken with Pianta in August 2018, the GM was previously quick to highlight that the firm's emphasis on holding partnerships in the highest esteem were crucial to its operations.
Reputed for the key role it played in the development of PNG's first ever LNG project, ExxonMobil's PNG LNG, and priding itself on maintaining close working relationships with Ok Tedi Mining, Newcrest, Total SA and other globally renowned clients, it quickly became apparent that this approach has not changed in the 12 months since during our latest conversation.
"A real highlight for us over the past year has been the addition of an Enerpac Services division," Pianta reveals, Enerpac being a globally renowned tool manufacturer. "Not only has this allowed us to complete service and calibration work in line with any given specifications, but equally it has enabled us to expand our offering to our mining and oil and gas clients throughout PNG."
The launch of this particular offering constitutes just a fraction of the company's 2019 strategy, however – a strategy centred around diversification and expansion.
"The idea that we settled on at the beginning of the year was to further strengthen our market lead, identifying and capitalising on opportunities with the introduction of new product ranges," Pianta reveals. "Through this we attempted to differentiate our offering further, finding areas where there was currently no or limited supply to the local market."
Doing so, such as with the Enerpac Services launch, the company has already benefitted from substantial gain. Pianta adds: "We've already seen a relevant return on our initial investments, with these products having expanded our revenue streams and bolstered our sales."
In spite of these new focus areas, the company has equally remained committed to many of its foremost principles and practices simultaneously.
Local employment remains a crucial part of this, evidenced by Bishops' efforts to provide PNG and the Solomon Islands' youthful, ambitious populations with employment opportunities wherever possible.
"When it comes to CSR, our primary focus will remain on assisting local communities that support our operations," Pianta affirms. "To this end, local employment coupled with the continuous training of staff continues to be our priority."
Additionally, the distinguishing traits of Bishops from a competitive standpoint have remained largely unchanged and will do so moving forward, serving to bolster expansion, enable diversification and facilitate growth.
Pianta continues: "Bishops staff, stock and service levels are still our major points of differentiation – no one in the region covers the same extensive range and depth of stock, sales experience or commitment to service."
Considering this esteemed, inclusive modus operandi and the company's ambitious growth plans, it's easy to see why the GM is optimistic moving forward, both regarding the economic outlook for the region and Bishops' part to play within this.
Circling back to his opening statements, Pianta concludes with a nod to some of the region's most exciting projects: "During the last year, we were able to maintain a strong position in the market with a slight increase in business for the overall period, while many similar businesses and industries reported declines.
"Moving through 2019 and beyond, I believe that all PNG businesses are looking forward to the commencement of the Total Papua LNG project outside Port Moresby, and with the Newcrest/Harmony Wafi gold/copper project in Lae.
"We've reinforced our team with the employment of experienced staff and are ready to go when these projects start. It's hard not to say that the months ahead hold substantial promise."
VIEW Bishops 2019 BROCHURE