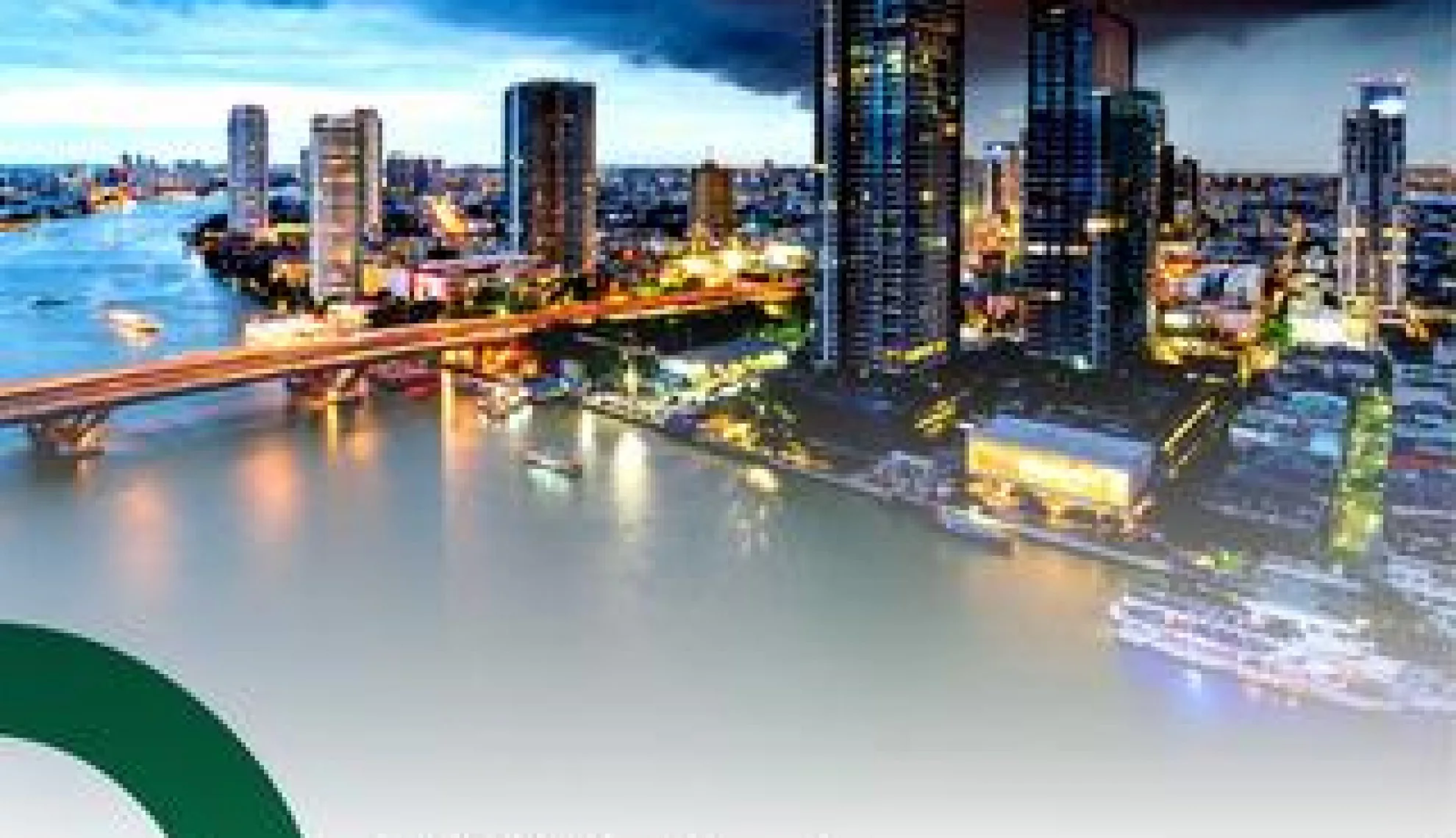 Thailand's Leader in Luxury
Raimon Land is Thailand's premier luxury real estate developer with strong Financial performance and turnaround. With its unique positioning in luxury real estate market, the company expects to experience a strong and consistent growth despite any short-term concerns over Thailand's Politics
Writer Emily Jarvis

Project Manager Ben Wigger


Raimon land is Thailand's premier luxury real estate developer, with an impressive portfolio of landmark developments, such as the River and 185 Rajdamri. Since 2003, the property giant has completed 10 projects worth THB 37 billion (us$1.15 billion), all of which command unique selling points reflected through their prime locations, excellent quality and craftsmanship, and after sales service offerings.
In 1990, Raimon Land Development Company limited renamed itself Raimon Land Company Limited, becoming a publically listed company by 1993. Now with a 192-strong workforce, Raimon land is reaping the rewards of over two decades of hard work. Last year saw the company achieve its highest net profit for the last 10 years – THB 746 million. This was in large part due to the transfer of units at The River. Meanwhile, the net profit for the first half of 2014 was THB 795.7 million (USD 24.4 million), or 107% of its total net profit for 2013.
"Meanwhile, The Lofts Ekkamai has proven to be a success, having sold about 80 percent of its units within a short period of time. Furthermore, our retained losses have been completely eliminated and our Interest Bearing Debtto-Equity Ratio now stands at 1.40. This figure has dropped dramatically from 3.56 when the new management arrived," explains Johnson Tan, CEO of Raimon land. "These latest results are evidence that Raimon Land's turnaround is complete, and we will continue to work hard to maintain our company's profitability and sound financial status," he adds. For project construction, Raimon Land use reputable construction companies which provide them with the full turn-key solution for their needs, including the sourcing of construction materials. Additionally, the company works closely with selected vendors to ensure that 'Raimon Land Quality' is strictly enforced.
Thai Real Estate

Since the early 2000s, Thai real estate has experienced strong growth and has consequently seen rapid expansion over the past three years in both the capital city of Bangkok – as the mass transit system network grows – and in the provinces, as the tourism and decentralisation emerges. "The overall outlook suggests that residential prices are set to grow for the long term," reasons Tan. "However, Bangkok is still in the midst of a long-term growth period as the city's physical infrastructure and economy continues to mature together. Thus, there will be plenty of continued development and redevelopment opportunities ahead, but delivering a top-class product will get more difficult. Just looking at neighbouring countries, Thailand is less than half the price of primary cities in China and still five-times cheaper than Hong Kong or even Singapore."
Resilience to challenges

"Recent political turbulence in Thailand has put off major buying decisions from both local and foreign buyers. Tightening on lending is causing household debt to balloon, and all of this continues to affect the demand for new real estate property development," tan reasons.
However, Tan remains optimistic in the face of challenge as Raimon land remains the leading luxury real estate developer in-country: "we are uniquely positioned as our target client base is high-end properties, a market which is significantly different from that of the low and mid-end segments. Our sector is less-tied to domestic economic dynamics or the aforementioned fluctuations in bank lending practices," he continues: "our property investors are serious and less inclined to walk away in the event of market downturn. In fact, we make a point of discouraging speculators from participating in our projects through a prudent deposit policy," Tan adds.
The company are committed to deliver outstanding products for highly discerning investors as Tan further emphasises: "Given our track record in providing landmark developments to the market, our biggest challenge is to meet client expectations which are ever increasing."
Golden Years

Raimon Land believes that 2014 will be a golden year, as the construction of 185 Rajadamri has now been completed and transfer of unit ownership initiated since March. In addition, Zire Wongamat, which is well-known for its luxury standards and beach front location on Pattaya's Wongamat Beach, has sold about 90% of its total units and is expected to be completed and ready to transfer to home owners within the year.
"In light of the above, we will continue to maintain our performance via sourcing and acquiring the best new locations for discerning residential properties. This is a process that takes time but ultimately delivers a superior product. Recently, we signed a deal to buy land for a low-rise project in Bangkok's luxury landed housing market. we see this market as having been under served by large developers. More details regarding value, size and location will be disclosed sometime later in the year," tan highlights. Furthermore, Raimon Land is also considering several opportunities to diversify into commercial real estate and mixed use projects in the near future.
leading Developers

Raimon Land has been consistently recognised as one of the best developers in the country. 185 Rajadamri won 'Best luxury condo Development (Bangkok)' at the Thailand Property Awards 2013. In 2012, The River was awarded 'Best condo Development' at the South East Asia Property awards and 'Best luxury condo Development (Bangkok)' plus 'Best condo Development (Thailand)' at the Thailand Property awards. North Point also won 'Best condo Development (Eastern Seaboard)' in both 2008 and 2010. Moreover, Raimon land was also presented with the Best Developer award for two consecutive years, in 2007 and 2008. "We are incredibly proud of our achievements over the years as they are testament to all our hard work and a sign of our stable position in the luxury real estate market," Tan exclaims.
Giving Back to Society

This year, Raimon Land created an educational endowment to provide annual scholarships for up to 25 deserving students from some of Thailand's leading universities. Students who exhibited exceptional academic merit were selected from Chulalongkorn University's faculties of architecture and engineering for two types of scholarships. Raimon Land Gold Medal Scholarships were awarded to final year students who finished at the top of their class. "Each recipient received a THB 40,000 scholarship. Further, Raimon Land Prize Scholarships were awarded to students with notable academic records who require financial assistance. Each of these recipients received a THB 60,000 scholarship," says Tan.
With his company's turnaround now complete, Tan continues to be optimistic in the face of challenge as Raimon land remains the leading luxury real estate developer in the country: "We have significantly enhanced our financial status by topping our net profit from last year in the first 6 months of 2014. The second quarter of 2014 marked the company's 9th straight quarter of profit, a target that we are extremely proud of. We are strongly positioned for the next stage of growth in Thailand's property market," Tan signs off.
VIEW Raimon Land PLC BROCHURE