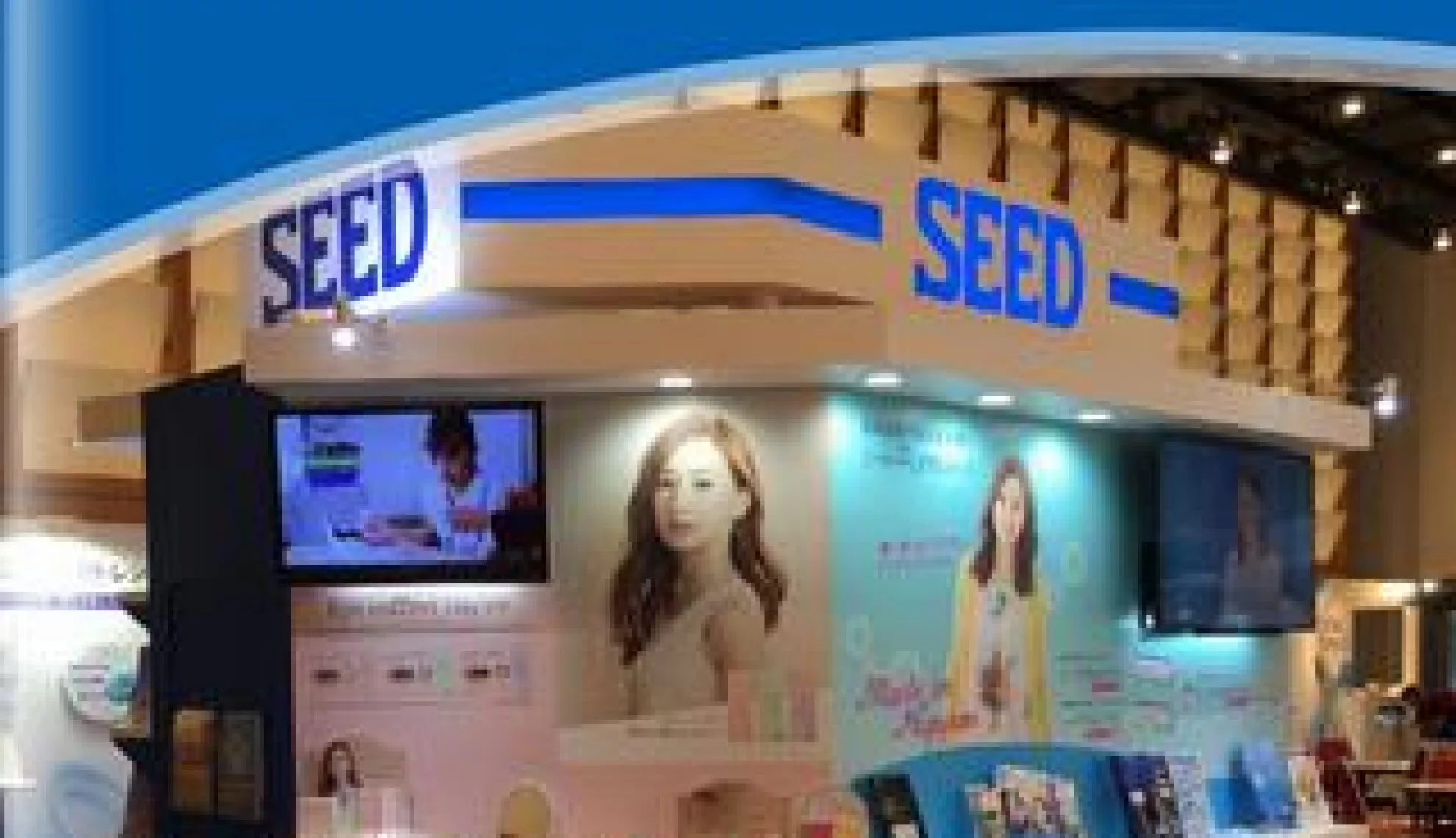 SEED Co Ltd has become a focal point in Japan's eye care industry over the past 60 years, and is now looking to capitalise on this regional reputation to apply the same innovation further afield
Writer: Matthew Staff
Project Manager: Callam Waller
SEED Co Ltd has been supplying contact lenses and eye care products addressed for the Japanese market for 60 years, and as the Company celebrates this impressive anniversary, it can now turn its attentions to the same concerted influence on a more international scale.
SEED's 1dayPure moisture and 2weekPure moisture products have become a staple in its domestic Japan, tailored to the country's unique but broad range of needs, and now the focus is broadening, the Company can capitalise on the promise being shown in the rest of Asia and in Europe; once again providing for the needs of each society.
"Since 2010, we have been concentrating on the extensive development of sales channels with a view to launch sales in overseas markets," the Company emphasises. "We are supplying our products to more than 19 countries and regions at the moment. Not only do we export our products, we have also established overseas subsidiaries in Shanghai, Taipei Singapore and Kuala Lumpur and a representative office in Hanoi, Vietnam in Asia, along with European subsidiaries in Germany and Belgium.
President and Chief Executive Officer, Masahiro Urakabe adds: "In the Japanese market we already have these established products, and we are of course in the process of unveiling new ones too; to continue to deal with forms of refractive error correction requirements. Each of these products addresses specific requirements of our users in the market."
As for the established products, SEED 1dayPure moisture is a Japan-made daily disposable soft contact lens which features 32 per box, as well as UV protection, natural moisture agents extracted seaweed and a myriad of other advantages.
The basic material used for SEED 1 day Pure and 2 week Pure Moisture is "SIB" material, which is one of SEED's original consequences of 60 years of research and experience of contact lens. The Company elaborates on the two flagship products: "SEED 1dayPure moisture was one of the first daily disposable lenses manufactured in Japan which contains a natural moisturising agent. Based on the common material, SEED 1 Day Pure Moisture has very diversified optical futures with accommodating for spherical, high degree of myopia, presbyopia, astigmatism and multifocal requirements. In addition, SEED offers two week products with same optical feature of those of daily product. SEED also extends variety of different types of contact lens including several RGP lenses and variety of daily lenses for cosmetic purposes. The "Eye Coffret" has the second positon in cosmetic lens category with keeping 35 percent market share with sizable presence kept in China, Taiwan and Singapore.
Innovative influences
As a Japanese manufacturer, SEED considers that the mass production is necessary; being required to provide a variety of specification to accommodate relatively small demands from its customers and practitioners is the most important agenda to introduce its products to the globe.
Masahiro Urakabe, President and CEO comments that: "As a latecomer of the world disposal contact lens markets, it is vitally important for SEED to keep sizable production capacity with high quality standard and realise the variety of specification to satisfy increasingly diversified demands from consumers, otherwise no chance for us".
SEED has invested a sizable amount to enlarge the production capacity, the first size of production of daily lens in year 2009 was only seven million pieces per month, where now provides more than 33mil pieces per month. Once the ongoing third manufacturing facility is completed with the machine installation, the capacity in Japanese manufacturing plant will be increased to about 55 million pieces per month. SEED also keeps lines in Taiwan OEM partner's amounts to around 20 million pieces per month.
Even under such mass production, SEED still emphasises on the quality consistency. Urakabe adds that SEED still continues 100 percent inspection prior to the shipment not only by mechanical system but also human involvement and SEED is very proud of its low level of claims from the markets on the products.
The business becomes more international, but the requirements and needs for vision correction are "local", the President and CEO stresses. The communication and hearing the voices of with local partners such as ophthalmologists, optometrists and retail shops from the market is very important. SEED has enhanced the localisation of each overseas subsidiary as much as possible along with widely diversifying staffs in the head office in terms their nationalities.
Investments have also been made into the Company's workforce where – once again – employees are continuing to benefit from SEED's growing international status. The ability to research abroad and receive new stimulus and to establish new findings is healthily balanced against a primarily localised focus within its HR strategy.
"The collaboration with the domestic and international academic institutions and other business enterprises also have given good fruits and sensitivities to SEED," Urakabe adds. "SEED have entered into number of collaboration and joint research programs to bring new ideas into contact lens products in future."
Urakabe continues: "Localisation and internationalisation is important and possible thanks to the skill-sets available in Japan, but sometimes it is also good to expose yourself to outside ideas and concepts, therefore it is a case of a core local element with innovative influences from overseas."
Within the organisation, it aims to create a sense of achievement and joy for staff, giving them maximum flexibility to make their own decisions, to work freely, and to apply their own ideas. Micro-managing too closely in the Company is frowned upon as this restrains innovation, and each member of staff is incentivised to improve themselves and the Company each day.
Exciting development
The quality of manufacturing in Japan is world-renowned of course, and no less prevalent when it comes to the healthcare sector with an abundance of resources on SEED's doorstep and quality control systems up there with the very best in the world.
It's no surprise therefore that the Company places such an emphasis on keeping its key production operations in Japan, but this is not to say that international growth isn't thriving.
Again centralised in Asia, its supply chain management strategy, for example, now features a series of satellite presence points across Asia and in Europe to better aid the export process; resultantly able to distribute smaller or on-demand batches to be stored at these facilities ready for quick release, rather than housing all products under one roof.
Urakabe affirms: "We can't do everything ourselves though so it's also important to work closely with partners around the world and ensure to deliver dedicated and qualified products to be satisfied by our customers."
All of these facets combined makes SEED unique not just in terms of its market-leading offering but in the way its products are manufactured and distributed to an ever-increasing footprint of customers. Urakabe himself describes the business as having adopted a different "industry map" to the norm, ensuring that all elements complement each other for the benefit of the end-customer.
"The development of the Asian market as far as this industry is concerned is encouraging, as a result of the heavy utilisation of certain products. Myopia is at high and further increasing faster than in areas like America and Europe," the President and CEO concludes. "We therefore need to react to this and keep informing people in order to meet these complicated challenges, while looking to expand our own reach in the process.
"As a proud member of the Asian community and in helping to tackle myopia, we are excited to see the development of our role in meeting these challenges moving forward."
VIEW SEED Co Ltd BROCHURE