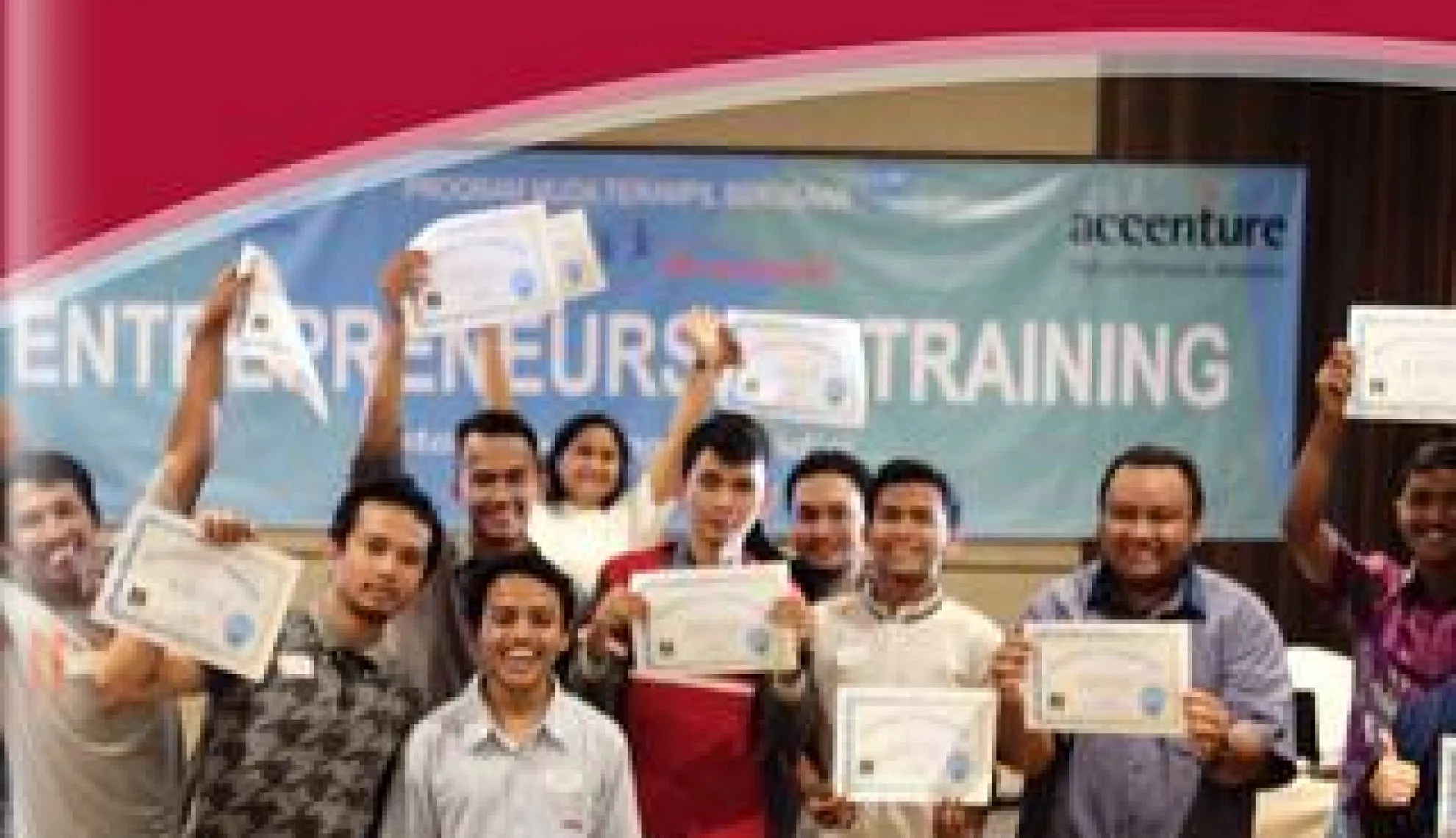 With the right people to lead and the necessary knowledge to innovate, Accenture delivers transformational outcomes for a demanding new digital world
Writer: Matthew Staff
Project Manager: Donovan Smith
As part of a global organisation that places innovation at its core, Accenture Indonesia continues to succeed as a result of its customer-oriented vision to solve the toughest challenges and to provide unmatched services across strategy, consulting, digital, technology and operations.
As part of a matrix organisational structure whereby each Managing Director is responsible for a certain sector before reporting to a country head, such streamlining is both a facilitator of growth to come, and a reaction to the diversification that has occurred within the Company over the years.
Now, as the largest technology services Company in Indonesia, the past 16 years especially – since its rebranding to 'Accenture' in 2001 – has witnessed the rise of a truly global digital transformation entity.
"We partner with more than three-quarters of the Fortune Global 500, driving innovation to improve the way the world works and lives," the Company enthuses on its website. "With expertise across more than 40 industries and all business functions, we deliver transformational outcomes for a demanding new digital world."
In total, Accenture serves clients in more than 120 countries, retaining a vast amount of repeat clients with whom it has worked for more than 10 years. As such, the Group has also enjoyed 15 consecutive appearances in Fortune's 'World's Most Admired Companies' list; compounded by more than 5,000 active patents and patent applications in 44 countries.
In Indonesia specifically, "Accenture has similar global standards in driving innovation to improve the way the world works and lives", the Country's Managing Director, Neneng Goenadi continues. "As a leading global professional services company, Accenture provides a broad range of services and solutions in strategy, consulting, digital, technology and operations.
"Combining unmatched experience and specialised skills of its 800-strong workforce across all business functions – underpinned by the world's largest delivery network – Accenture works at the intersection of business and technology to help clients improve their performance and create sustainable value for their stakeholders.
"In Indonesia, our core industry expertise is in products, resources, financial services, communication, media, and tech."
Shape the future
Accenture Indonesia also has a technology hub, which is a delivery centre for other Asian countries, and covers every inch of the national portfolio.
This harks back to the initial values of the business, whose origins can be traced back almost 50 years as a business then called SGV-Utomo.
"It then collaborated with Andersen Consulting and changed its name to Andersen Consulting Indonesia, until the year 2000 when we had to relinquish the name; subsequently changing its name globally to Accenture," Goenadi recalls.
Commencing on 1 January, 2001 in this new guise, the diversification and expansion of services that has occurred ever since is typified by the matrix structure that exists today; and driven by its five overriding business strands.
Firstly, Accenture Strategy is in place to "shape the future at the intersection of business and technology"; emphasising the need to focus on a business that is fuelled by technology in an uncertain economic climate. "At Accenture Strategy, we combine our expertise in business, technology and operations strategy with a full understanding of how technology will impact industry and business models to help our clients ensure their future success," the Company elaborates.
Accenture Consulting then brings aspects of insight, context, expertise and transformation into the equation, before application is addressed via Accenture Digital and Accenture Technology.
The former "creates value through new experiences, new intelligence and new connections", while the latter "powers business with cutting-edge solutions using established and emerging technologies".
Finally, Accenture Operations "delivers outcomes through infrastructure, security, cloud and business process services".
The Company continues: "Big business is fuelled by efficient, flexible processes. Accenture Operations helps our clients accelerate innovation and disrupt markets by bringing together our cloud, security, infrastructure and business process services so our clients can scale more capacity when they need it, and less when they don't."
While each of these strands has the capacity to operate autonomously, the overlaps are inevitable and intended, and all divisions benefit from the same ethos of innovation and continuous improvement that Accenture is renowned for. Numerous partner programmes, capital expenditures and supply chain management enhancements have been introduced in Indonesia to this end; embracing aspects of cloud technology, the Internet of Things and artificial intelligence.
"In today's business environment, companies need to continually reinvent themselves," the business states. "At Accenture, we take an innovation-led approach to help clients "imagine and invent" their future.
"Through the Accenture Innovation Architecture, we combine our capabilities to invent, develop, and deliver disruptive innovations for clients, and to scale them faster."
Impacting positive change
As a testament to this structure and commitment to innovation working over the years, Accenture has received numerous international awards for its performance; recognised especially as a valuable, ethical and transparent industry leader.
It is perhaps the word "ethical" that holds most value to the Company, however, with local upliftment, social enrichment and personnel development held in as much regard as any financial accomplishment.
"Across all our accomplishments, we take pride in our business performance, diversity and corporate citizenship," the Company says. "As such, we have been honoured to be recognised for our achievements as an employer of choice, committed to developing talent, and for impacting positive change for today and the future."
Regarding the former, "Accenture provides continuous learning and experience to its people", Goenadi adds. "We are never short of upskilling and updating the skills of our people to become relevant with the market."
In a country like Indonesia where skills identification and retention can be a challenge, the role as an 'employer of choice' is all the more important, and Accenture affirms this status via a plethora of charitable initiatives to ensure a more all-encompassing impact on the surrounding community.
"We focus to empower youth and marginalised women by working collaboratively with NGOs through pro bono projects, programme funding or grants, and volunteering programmes," the Company emphasises.
Alongside World Vision Indonesia, Accenture plans to work on an ASKA app upgrade to aid self-learning on apps as well as internet accessibility, while – alongside Indonesia Business Links – the business plans to help develop a portal blueprint for volunteering activities to connect sponsors, volunteers and other related parties.
On the programme funding side, "we have provided a grant to Slukat Learning Centre to run in-class and practical training to enable skills and knowledge of youth in the Gianyar hospitality and tourism area, as well as a grant to the 'Muda Terampil Berusaha' and 'Muda Terampil Bekerja' programmes to empower youth entrepreneurship and training preparation", Accenture continues.
"Finally, on the volunteering side, we have been involved in a business model canvas as part of business support; in product photography and branding; and – with Save the Children – in helping youths prepare for getting a job as well as with digital marketing and financial literacy."
VIEW Accenture Indonesia BROCHURE