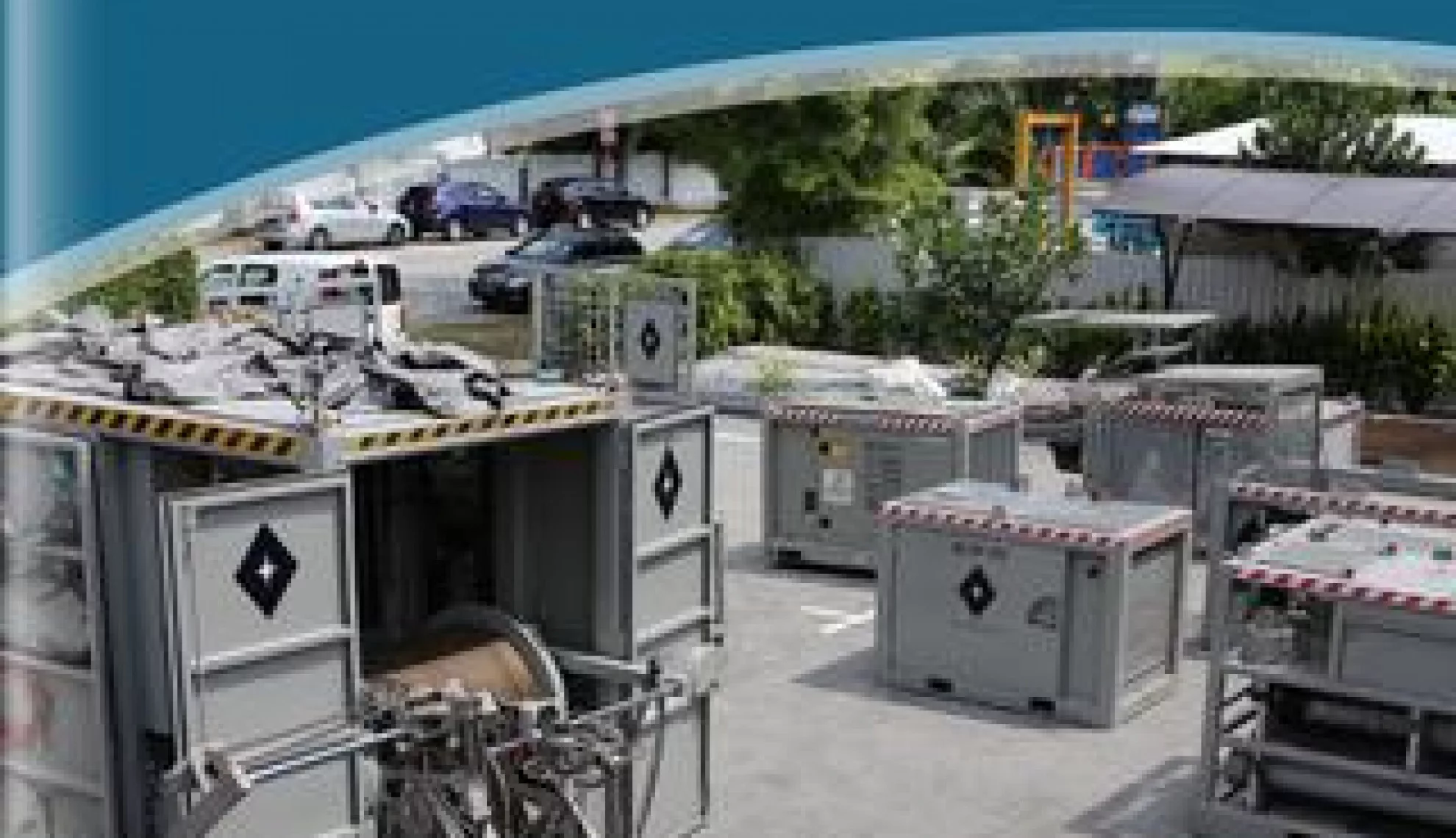 No Second Chance to Make a Good First Impression
Writer:Phoebe Calver
Project Manager:Josh Hyland
In today's challenging market Black Diamond Well Services (BDWS) stands apart from its market competitors, boasting a senior team which possesses more than 150 years of oil & gas industry experience.
With vast amounts of experience in a wide variety of operational areas, the Company is able to channel this knowledge into propelling the Company forwards; all involved committed to producing the highest level of quality, safety and operational performance.
"Our senior team are one of the main differentiators placing us ahead of the competition," explains Steve Perry, General Manager of Black Diamond Well Services. "The directors are also actively involved with client engagement, technical solutions and product development."
With strong support from the top down, Black Diamond is able to focus on engaging with its clients, listening to the problems that they are encountering and subsequently working with them to create solutions. The common goal in this situation is to use the solutions created and combine that with the technical ability of the Company to implement a positive value-added end result.
"Of course we can and do provide standard core services to both operating and fellow service companies, but the difference comes in partnering for bespoke solutions," continues Perry.
Within the Company a catchphrase known by all is 'there is no second chance to make a good first impression'; a motto adopted throughout the growth of Black Diamond and one that has been highly important for all members of staff to remember in order to establish high standards, particularly when it comes to predominantly working in ad-hoc project environments.
There are many layers to the business which have allowed it to reach such well renowned high quality standards. While its policies advise each client of what it would like to do and its procedures govern how to undertake individual tasks, it is the operational quality standards which administer the level that all business must be delivered at.
Ever-changing demands
Established in Asia in early 2010, Black Diamond is a Company borne out of the ever-changing demands imposed on the oil & gas and green energy markets, which were crying out for an innovative approach to well services and intervention providers. The need was there for a provider which had a solid background in service, down-hole and surface equipment manufacturing, with the ability to provide a solution oriented approach at all times.
"We have invested heavily in the acquisition of high quality, modular, small footprint, versatile equipment and have the capability to enhance the performance of our customers' demands and environments," continues Perry. "We provide solutions to local service companies and independent oil companies as well as globally recognised service companies and major international oil companies.
"We are able to offer an innovative and comprehensive service package, targeting cost effective well intervention solutions that can reduce well downtime, increase production, facilitate swift rig-less or rig-orientated well intervention or abandonments which bring added value to our customers' energy business portfolio."
The Company operates with experienced and predominantly local personnel who have the skills to provide a multi-skilled and multi-disciplined team to perform a combination of slickline, heavy-duty fishing, cased hold services, eline-logging, micro-coil-capillary services, CTU services, and fluid nitrogen pumping; as well as down-hole conveyance and equipment design capabilities with bespoke intervention solutions to meet client-specific requirements.
"Our Company is strategically headquartered in Singapore in a facility that enables us to provide many facets, including service, training, recertification, research-development and manufacturing," clarifies Perry. "We are well situated with operational bases currently in Thailand, Philippines, and Indonesia with an appetite to expand globally in the future."
Working tirelessly
Gaining ISO accreditation of 9001, 14001 and 18001, these represent huge developmental steps for Black Diamond, setting the benchmark for Company performance and signifying to clients that it intends to provide quality and safe service; and nothing less.
"We have had the upmost focus during the past three years, working tirelessly to ensure that our QHSE culture is fully embedded across all of our operations," affirms Perry. "We are extremely proud that as we head into 2017 with an LTI (lost time to injury) record of well over three years across all operations and in line with this great achievement, from day one we have also remained free from any environmental incidents."
Finding the right selection of people is critical to all companies and their job success, not just gathering a crop of experienced individuals but selecting those which possess the right behaviour and mindset for success. Employees that are empowered are more likely to retain a 'can do' attitude, and to take pride in their work, workplace and furthermore, their Company.
Perry elaborates: "Within our senior team we have industry recognised trainers and competency advisors whose combined knowledge, compounded by in-house Company training and competence assurances programmes, allows our workforce to discover its true potential.
"This training in our Thailand facility is also extended outside BDWS with practical and theory courses, which have already been conducted for clients with further courses for fellow service providers already confirmed in our 2017 plan".
Fresh eyes for every opportunity
Since Black Diamond began its operations, it has looked across the Southeast Asia region and beyond, providing equipment and services on an ad-hoc basis as far afield as Australia, Russia, Western Europe and the Middle East.
Perry continues: "We have technical partners with operating bases in the Middle East, Brunei and Europe which provides us with the opportunity to springboard our operations into those areas."
The nature of the contracted market Black Diamond operates within requires it to have a stand out feature in regards to the service it offers.
"We aim to qualify each new opportunity with a fresh set of eyes," says Perry. "Hence the increase in partnership agreements which give us the opportunity to compete for work, long duration contracts and short term ad-hoc projects on a competitive basis without the burden of the normal cost associated with setting up in a country."
Black Diamond has the advantage of being ready and available when the right opportunity arises, meaning that it can seriously consider setting up a fully-established autonomous base in any region or area should the opportunity of a venture arise. Looking forward, the Company has the potential to focus its energies on a number of areas across a variety of services both in the Asian region and potentially further afield.
"We are looking forward with confidence to expand our delivery of bespoke engineering products that have been successfully accepted by clients in various countries and tested in our training facility in Thailand as part of our quality process," concludes Perry. "There are a number of specialised solutions at various stages of development that we are confident will prove to result in positive outcomes for a number of existing clients.
"In Indonesia, Thailand and Philippines we have made a lot of progress in getting our name and invention solutions in front of the major players and operators in the industry, we are hopeful that as we move forwards, some of those enquiries will provide us with the opportunity to grow our operations even further."
VIEW Black Diamond Well Services BROCHURE