Atomos has established itself as a vital figurehead in digital imaging creation tools for video professionals and an indispensable asset for digital content creators. We delve behind the screen with CEO, Trevor Elbourne.
SPARKING CREATIVE JOURNEYS
Steve Jobs, co-Founder and CEO of Apple, frequently used to discuss the closely woven intersection between the creative arts and technology.
Similar to how so many of Apple's products are used on a daily basis by highly artistic people across the vast creative space, Atomos also embraces a cross-sectional interest between the advancement of ground-breaking technology and its implementation within all forms of creativity.
"We design technology specifically for creative people. It is really gratifying to observe that combination of interests meeting and see that technology getting used in a variety of interesting ways by creatives who have completely different professional backgrounds and experiences to us as product creators," introduces Trevor Elbourne, CEO of Atomos.
It is this successful merger of interests that has led to huge success for the company, which now boasts an impressive portfolio of creative projects and partners. Indeed, Atomos technology has been used on the sets of Hollywood films such as Mission Impossible 7, Black Panther: Wakanda Forever and Black Adam.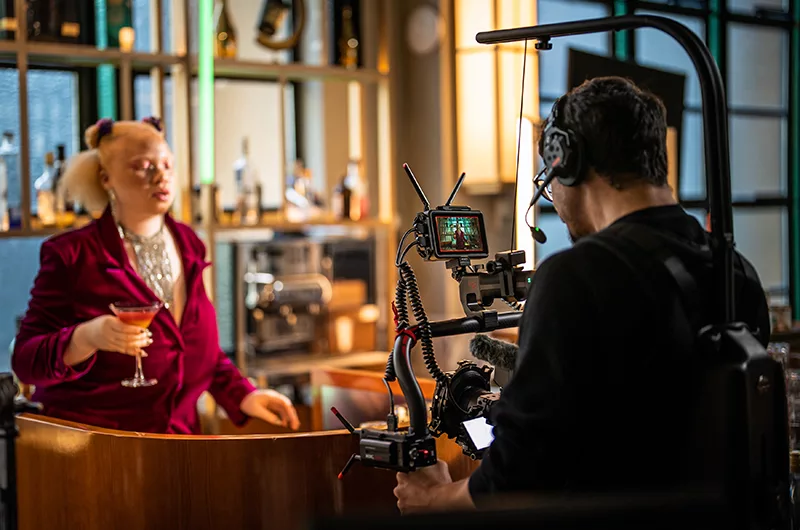 ENHANCING CREATIVE OUTPUT
The world of production is always changing and Atomos provides filmmakers, streamers, and video content producers with an opportunity to embrace new workflows and experience the latest technological advances.
The company's mandate is to help creative professionals cut through technological barriers by producing easy-to-use, cutting-edge 4K and HD Apple ProRes monitor recorders.
These innovative and game-changing products allow video and imaging professionals to benefit from faster, higher quality and more affordable production workflows, whether they are involved in creating content for social media, YouTube, television production or cinema.
Showcasing the company's talent for innovation, Atomos was the first company to successfully implement the professional Apple ProRes RAW format for recording with cinema cameras. Elsewhere, the company continues to push the boundaries of invention with RAW recording over HDMI, wireless timecode, multi-cam, asynchronous switching and streaming solutions.
Based in Melbourne, Australia, with offices in the US, Japan, China, the UK and Germany, the entire Atomos product range is now available internationally. With this impressive global reach, Atomos products are now deployed throughout the creative industry, from content creators, vloggers and camera operators, to directors, focus pullers, data wranglers, colourists and editors.
The company specialises in the creation and design of professional monitor recorders that arm video content creators with the latest technology in easy-to-use products that enhance image quality and help to lower production costs. Bypassing compression and recording limitations, Atomos encourages users to record direct from the sensor of the preferred recording device.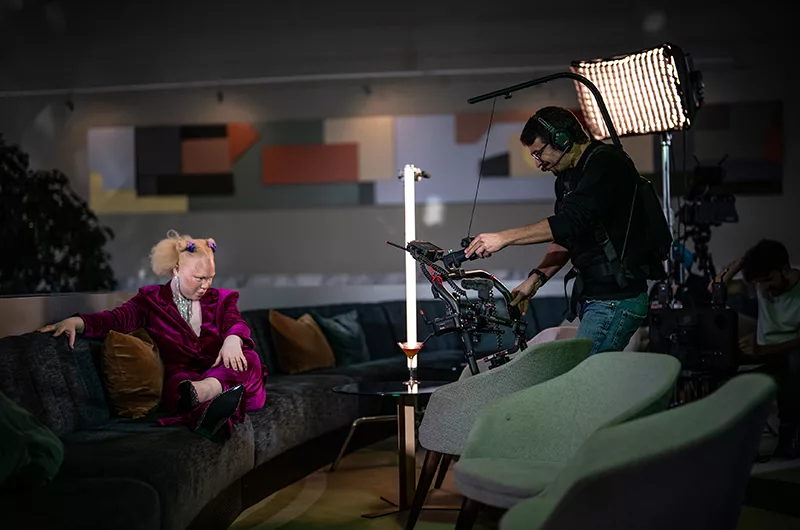 DELIVERING INNOVATION
For Atomos, delivering efficient outcomes for its partners and clients is the key to good business.
"Many companies take the approach of building a closed ecosystem where all hardware and software solutions are part of this overarching system, whereas we've taken a more open approach whereby our devices work with complementary products from other manufacturers that enable the customer to build the kind of end solution that suits how they want to work," Elbourne explains.
One of the key factors Atomos has identified within this industry is that there's no fixed way that creative people like to work. Instead, they like to build their own processes and equipment. Atomos aims to take this knowledge on board and make sure that the integration between camera and device is as seamless as possible.
The original innovations of Atomos' Ninja V technology continue to revolutionise the world of video production. This lightweight and compact device has become an essential tool for filmmakers and video content creators everywhere, as this technology offers ground-breaking advantages for high dynamic range (HDR) monitoring and RAW recording, enabling users to fully realise their creative visions. Close partnerships with major camera manufacturers ensure that Ninja V can enhance an ever-widening range of digital cinema, mirrorless, and digital single-lens reflex (DSLR) devices.
The world of sports media is a great example of where this technology can be truly transformational. In the situation of a freelancer who is attending an event such as the US Tennis Open, the user aims to capture all the highlights to form a montage package or upload onto social media in real time while filming content.
Now, it is possible to seamlessly capture high-quality footage, simultaneously upload it to the cloud, and then onto the computer of an editor who can quickly piece a package together to be posted on social media in near real time. In this way, Atomos' technology offers a distinctive, competitive advantage for modern content creators.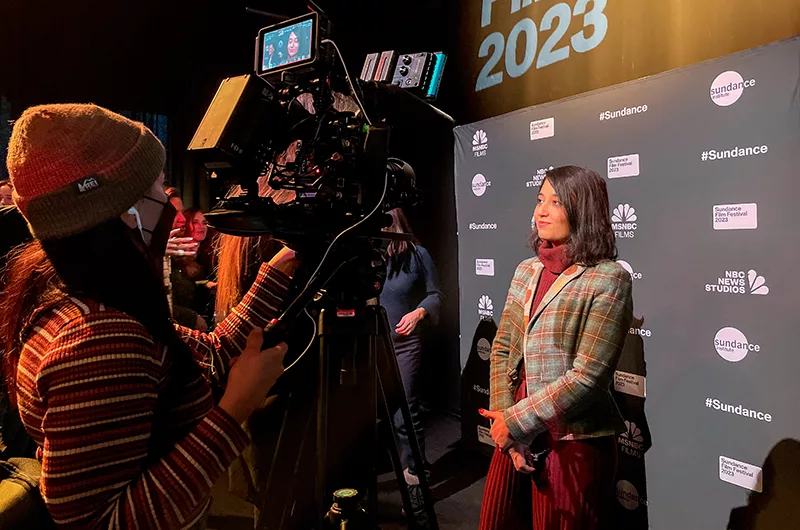 LEARN, INSPIRE, CREATE
One of the company's most valuable assets exists in the form of the Atomos Academy. The inspirational and foundational mantra of this educational online platform is 'Learn, Inspire, Create'.
The online academy allows users to explore new content from creators, tips from pros and explore Atomos' latest products and updates. It allows visitors to find out how professionals are using Atomos equipment to unlock the full potential of their cameras and kit and provides tutorials and expert advice on how to best utilise Atomos technology.
"The academy is something we started a couple of years ago, as we wanted to foster a sense of community amongst people that use our products," explains Elbourne.
The platform was designed as a forum for people to share their experiences and leverage the collective wisdom of the community that uses Atomos' products – whether it's a videographer who has come up with some great new way to shoot HDR content or someone else who's transitioning from being a stills photographer into videography.
"Users can now share some of the lessons they've learned along the way within a forum for those on a similar journey. This has has ended up being a very well-regarded and successful programme for the company," he acclaims.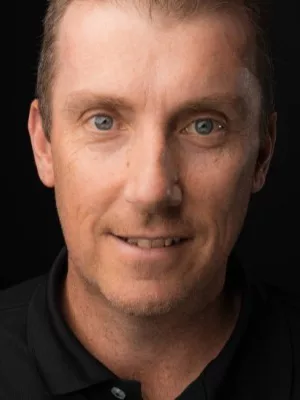 THRIVING IN THE ERA OF CONNECTIVITY
Moving forward, Elbourne believes that Atomos currently finds itself at a crucial inflexion point.
"We've seen recently how the rise of working remotely has changed the way people operate in a lot of industries. I think we're at a point now where remote work will become extremely meaningful and crucial in the creative industries and this format will rapidly accelerate across the next few years," he expands.
Regarding connectivity, as access to technologies such as 5G continues to rise rapidly, people both enjoy and expect internet connectivity when on the move.
"Gearing up for this wave of change is something that's going to become a large focus for us across the next 12 months and beyond," Elbourne continues.
"We want our users to increasingly take advantage of these cloud workflows that are becoming crucial in maintaining a competitive advantage in the time between shooting content and the time required to edit and then deliver that content."
The Atomos product range continues to expand with new innovations for creatives and filmmakers of all types and with products offering features set to suit all variations of production. It is this dedication to versatility and innovation that looks certain to secure an iridescently bright future for the company.
"We want our users to increasingly take advantage of these cloud workflows that are becoming crucial in maintaining a competitive advantage in the time between shooting content and the time required to edit and then deliver that content"

Trevor Elbourne, CEO, Atomos
ATOMOS PARTNERS