BBS Automation's forward-thinking automated assembly and testing systems are providing cutting-edge solutions, as Andreas Foerster, General Manager for Southeast Asia, tells us.
SUSTAINING CUTTING-EDGE SOLUTIONS
Setting up manufacturing plants in Southeast Asia was once driven by lower labour and operational costs.
However, the region's growing manufacturing industry is currently undergoing a significant transformation, with Southeast Asian governments actively competing to invest in infrastructure development and technology adoption to improve the overall business environment.
In Malaysia specifically, facilities are well-established, most of the population is proficient in English, talent readiness is relatively high, and demand for Industry 4.0 solutions is steadily increasing.
"Everyone is striving to achieve or implement Industry 4.0, and there are several impressive success stories related to these initiatives in Southeast Asia," notes Andreas Foerster, General Manager for Southeast Asia at BBS Automation (BBS).
However, like any industry, there are challenges to overcome, including supply chain disruptions, regulatory changes, and increasing competition.
"Nevertheless, I believe the manufacturing industry in Southeast Asia offers exciting prospects for those willing to navigate this dynamic landscape," says Foerster, who holds a bachelor's degree in engineering and a master's degree in professional technical management.
GLOBAL FOOTPRINT
BBS caters to major manufacturing players across a variety of sectors, including automotive, electronics, life sciences, renewable energy, energy storage, consumable parts, and the optical industry.
Since the 31st of August 2023, BBS has been part of the Dürr Group, a global capital goods company headquartered in Germany. The core competencies of BBS and its 2,700 employees include assembly and testing solutions, software development, testing systems, winding technology, foundry automation, and build-to-print projects.
"In Penang, we have a 35-year history of specialising in design-build systems and build-to-print projects," Foerster informs us.
"Additionally, we have a dedicated department specialising in niche and precise leak testing using helium."
Penang, often dubbed the Silicon Valley of the East, has been home to BBS' Malaysian manufacturing plant since 1988, complementing the company's German headquarters and worldwide network of 23 locations spanning Asia, Europe, and North America.
This extensive global footprint makes BBS stand out as one of the leading players in automation with a vast network of sites worldwide.
The cooperation between these global locations contributes to a more comprehensive project portfolio, especially for international projects in a wide range of industries.
"Our teams work cohesively and collaboratively, ensuring efficient communication and cooperation across all locations," states Foerster.
As a result, BBS is well equipped to provide exceptional support and service, especially to customers with a global presence, with dedicated design engineers, skilled software developers, and builders at every site.
BBS follows a lean management system, facilitating close interaction between General Managers such as Foerster and CEO, Josef Wildgruber, a streamlined approach that allows for effective and efficient decision-making.
"From our German headquarters, we maintain a centralised technical team that provides crucial support to every plant, ensuring a consistent and high level of technical expertise across the organisation," he outlines.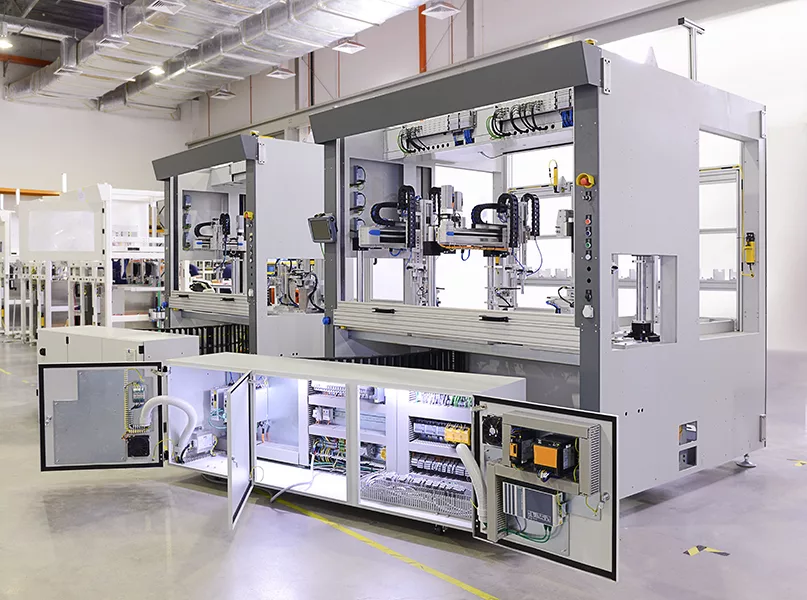 CUSTOMISATION TO MEET UNIQUE REQUIREMENTS
As a customised equipment manufacturer and a solutions provider across various industries, every project is naturally fascinating to BBS and comes with a unique set of challenges.
It all begins with a deep understanding of the customer's product, processes, and specific requirements. A dedicated team collaborates closely with the customer to precisely define specifications, immerse themselves in the customer's standards, and develop the most suitable concept.
When it comes to project execution, BBS' project management, engineering, and procurement teams work hand-in-hand to address critical issues, manage risks, and adapt to changes, ensuring the successful delivery of each project.
"In the automotive sector, for instance, we offer an extensive array of automated assembly and testing solutions for keyless entry systems, steering switch panels, electrical oil pumps, DCUs and ECUs, speedometers, car seats and tracks, condensers, radiators, and much more," details Foerster.
In build-to-print, BBS has successfully manufactured over 20 testing chambers for radar systems deployed worldwide, established multiple assembly and testing lines for heavy-duty industrial fans, and crafted specialised dip coater machines utilised in the medical sector.
"If I were to speak about one standout project, it would be the automotive sensor production line with a three-second cycle time per part," Foerster highlights.
"We are constructing more than 10 lines for this project, spanning multiple locations across Asia, Europe, and North America. The equipment we've designed and built for this project is estimated to produce a staggering 80 million parts annually."
As a systems integrator, establishing strategic collaborations with industry leaders is of utmost importance to ensure top-notch quality and precise control.
For example, BBS has cultivated a strategic partnership with Kistler, streamlining the integration of an electromechanical system into their servo press operations, harnessing the benefits of a well-proven monitoring system, and further bolstering their commitment to exceptional quality and performance.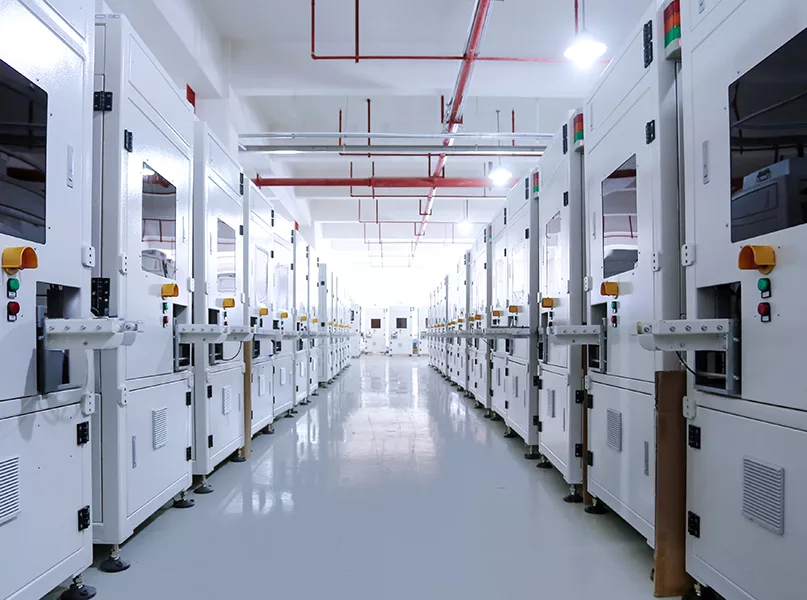 EV REVOLUTION
One area that particularly excites the company is its involvement in development and innovation within the electric vehicle (EV) sector.
"We are excited about the transformation of components used in EVs and eagerly anticipate playing a role in this revolution," Foerster tells us.
BBS has implemented several EV solutions globally and is capable of providing a wide range of EV components.
In Penang, BBS also offers leak testing solutions for various EV products, such as battery trays and coolers, from its manufacturing plant.
EXCITING INNOVATIONS
As new technologies continue to emerge, increasingly innovative consumer products are being introduced to the market.
Everyday items such as hair dryers, shavers, and various electronic devices each require specialised assembly and testing solutions.
"We stand ready to collaborate with our customers and are always ready to contribute to these exciting innovations," says Foerster.
As an example, having specialised in manufacturing equipment for the optical industry, including applications for medical glasses, contact lenses, and standard eyewear over the years, BBS has recently extended its expertise to participate in an R&D project for virtual reality (VR) glasses.
Another avenue in the pipeline that has gained BBS' interest is the expansion of its engagement in medical projects with the acquisition of Italy-based Kahle Automation, having actively contributed solutions for high-speed needle assembly, insulin pumps, and medical sensors.
Medical products are now undergoing a remarkable phase of innovation and experiencing a surge in the development of new items, including various types of sensors, devices, and components.
"We look forward to offering comprehensive solutions in this dynamic and evolving field," Foerster shares.
PROCUREMENT STRATEGY
BBS' global procurement strategy focuses on sourcing components and services globally to optimise quality and cost-efficiency.
As such, the company views its suppliers as partners because its ultimate goal is to develop the right solutions.
"Without the right partners and their solutions, we can't guarantee the success of our projects," emphasises Foerster.
As a systems integrator, it is crucial that BBS works closely with its global suppliers, especially for components, as delays in delivery can likewise lead to project delays.
For instance, in a recent project working with Omron, BBS deployed a total solution equipped with multiple stations and robotic arms.
BBS' success in this venture hinged on the prompt support and close cooperation it received from Omron, for which the company is sincerely grateful.
"Building strong relationships with our suppliers is vital to our success. We've developed several cooperation strategies with them, understanding that the quality of products is paramount," Foerster affirms.
Indeed, whilst cost management is important, BBS prioritises quality as, in the long run, a lower-cost product can be unreliable and result in malfunctions that ultimately incur higher costs and resource consumption.
Equally, collaborating with suppliers for innovative solutions also keeps BBS at the forefront of automation technology.
"This commitment to innovation drives our ongoing success."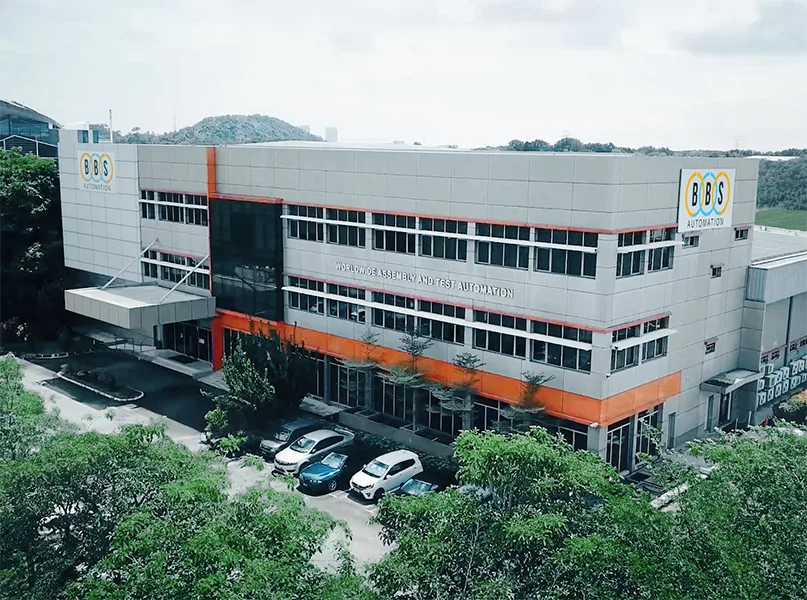 SYNERGY OF SKILLS
From suppliers to employees, teamwork is at the core of solutions providers such as BBS and plays a vital role in ensuring the smooth execution of projects.
With everyone bringing their own unique expertise, the synergy of these skills leads to the successful completion of projects.
From a leadership perspective, it is about showing respect and compassion as BBS strives to create a working environment that offers stability and growth opportunities for staff.
"Empowering our team members is not just a philosophy; it's a practice," states Foerster.
"We believe in working hard and having fun together. We regularly organise events that bring our employees together. Whether it's a barbecue, traditional food preparation, or exciting activities, we create opportunities for our team to bond beyond the confines of work.
"Sometimes, we surprise them with food trucks, ice cream, or doughnuts – simple gestures that create a strong foundation for team unity," he adds.
BBS intends to build strong foundations of trust and camaraderie within the team by valuing relationships that go beyond work-related interactions and creating a workplace where everyone feels like they belong.
In a world of customised equipment where flexibility is key, BBS also encourages its team members to embrace challenges and solve problems with courage, critical thinking, and creativity.
"It's inspiring to see the team take ownership, dedicate themselves, and contribute in unique ways to turn the seemingly impossible into reality," Foerster admires.
"Together, we face challenges head-on, guided by a mindset focused on unity and achieving successful project outcomes."
People are, therefore, the backbone of success at BBS, who takes great pride in empowering and recognising their invaluable contributions.
Malaysia's multicultural environment is also something that BBS values highly by celebrating major ethnic holidays and conducting activities that promote each culture, with the goal of fostering an inclusive environment where everyone feels appreciated and cherished.
POSITIVE IMPACT
In addition, BBS is very particular about its safety regulations, aiming to create a safe workplace for staff.
A dedicated team regularly reviews and implements the company's safety standards, such as personal protective equipment (PPE) requirements when entering the production area.
BBS is also an organisation that takes corporate social responsibility (CSR) seriously, as evidenced by its Penang plant in Malaysia which is an environmental pioneer in the region.
The company invested in solar panels more than 15 years ago at a time when environmental issues were not discussed as urgently as they justifiably are today. These panels generate around 30 percent of the electricity at the facility and demonstrate the value that BBS places on the sustainable development of its business activities.
"The solar panels were originally a customer project. We had the chance to work closely with them to develop a complete solution for solar panel assembly and testing lines, and the panels on our roof were produced by our own equipment. We were one of the pioneers of solar energy solutions at the time," reveals Foerster.
In recent years, the company has increased its efforts to give back to the community, having participated in volunteering programmes such as food fairs for the blind and blood donation drives.
The enthusiastic response from team members has been heartening, and BBS is eager to engage in more impactful activities.
"These experiences have enriched us and deepened our connection with our community. I believe our commitment to CSR extends beyond our business operations; it's a reflection of our values and our dedication to making a positive impact on the world around us."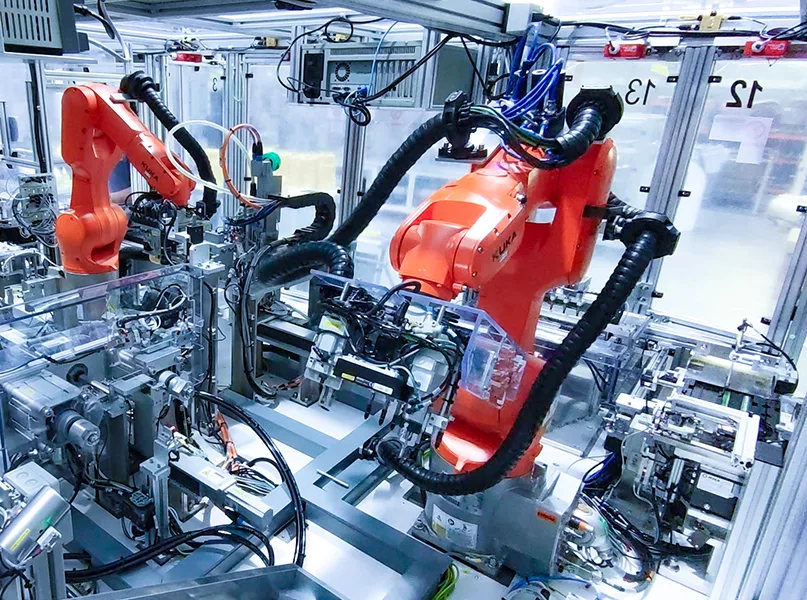 DEDICATION TO STATE-OF-THE-ART TECHNOLOGY
Foerster is optimistic about the company's future, as the recent acquisition and future integration into the Dürr Group has significantly increased BBS' size and expertise, enabling it to better meet the evolving needs of its customers.
The company is currently in the process of developing a machine optimisation programme that will enhance the efficiency and productivity of BBS' equipment, resulting in reduced operational input, lower energy consumption, and cost savings.
Staying ahead of trends such as Industry 4.0 is another future priority for BBS, emphasising the interconnectivity of equipment and the pivotal role of monitoring devices to achieve this.
"We work closely with partners like IFM, leveraging their various sensors and systems to monitor different machine components and facilitate communication between hardware, making Industry 4.0 a reality," concludes Foerster.
Nevertheless, to stay at the forefront of the artificial intelligence (AI) revolution, utilising AI is also a key factor.
In fact, some of the company's solutions already incorporate smart manufacturing systems with deep learning and AI control logic, showcasing BBS' commitment to advanced technology integration as it strives to strengthen its capabilities in this area.
There will undoubtedly be challenges in the global landscape, however, Foerster has great confidence that the innovative spirit and commitment of BBS to delivering quality solutions will allow it to excel in the future.