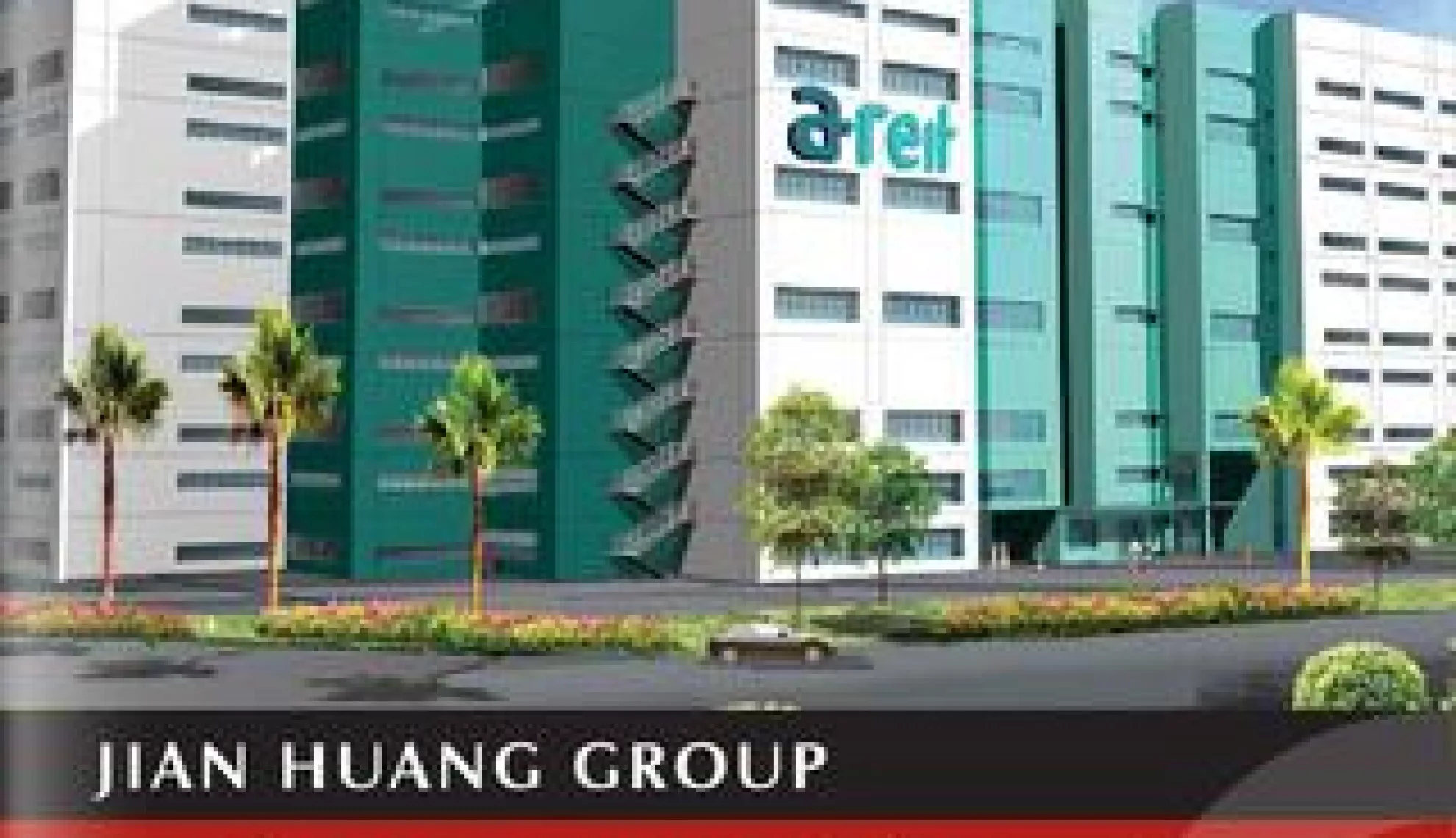 Leading Professionals in Construction
Writer: Emily Jarvis
Project Manager: Ben Wigger
Since 1996, Jian Huang Group has built an impressive portfolio of construction projects which are known for their high quality finishes and timely delivery. With business activities spanning from project management services, rental, sales of equipment, environmental solutions and property development, the Group offers a whole host of solutions to complement the construction industry and associated subsectors across Singapore, China, Vietnam and the Middle East.
Key to Jian Huang's prospering growth in recent years has been its dedication to individual projects through the provision of vertically integrated, value-add services. By nurturing strong relationships with clients, General Manager of Jian Huang Group of Companies, Yew Boon Cheat (BC) believes that the Company's unique selling point is its enthusiasm not just during a build, but the all-inclusive end-to-end service it provides throughout the design and construction process: "Our team of highly skilled managers work closely with our clients, examining ways to enhance the value of the project. Each project also has a panel of consultants which is our way of ensuring the creation of the perfect building that meets all the required specifications."
The business has been the main contractor of three to four construction projects on average every year since 2007, including multi-million dollar industrial developments for a whole host of internationally renowned companies including US semi-conductor manufacturers, Kulicke & Soffa.
Further, the Group's total commitment to safety, quality, cost effectiveness and on-time delivery has enabled it to grow from strength to strength, even obtaining the ISO 9001:2000, ISO 14001 and OHSAS 18001 industry certifications. "We have also developed our integrated management system to better serve our clients, and this philosophy has seen us through times of changing industry trends which have tested the Company's position as Singapore's preferred construction partner," BC highlighted.
Warehousing projects
In March 2015, the Group was selected as the partner for a S$159 million joint venture project with Yongnam, a leading Singapore-based multi-discipline engineering and construction services provider. "The seven-storey JTC Food Hub at Senoko Drive in the Woodlands East industrial estate will comprise 50 modular factory units and an integrated coldroom warehouse facility. Through our interwoven and well-structured construction planning process with Yongnam, we hope to complete the project in the first half of 2017," stated a press release.
Covering 33,000m2 and designed to help small and medium-sized enterprises in the food and beverage industry, the JTC Food Hub makes it easier for companies to outsource their warehousing and logistical needs in order to keep costs down and allow for quick start-up. "The project is expected to have a favourable impact on local industry, and reinforce both Yongnam and Jian Huang's capabilities, placing both in a competitive position in Singapore's construction market," the press statement further detailed.
The construction of warehouses has been a key focus for Jian Huang in recent years, which reflects Singapore's status as one of the world's most prominent logistical hubs. "More and more companies are looking towards Singapore as a base of operations and we are keen to build our reputation for quality warehousing facilities. We have already completed several key projects and will continue to work in this field as we strive to become the preferred construction company of choice," commented BC.
Complete solutions
Above all else, Jian Huang values its workforce and the comprehensive depth of knowledge each member of staff brings to the business. Boasting a staff complement of 450 employees in the construction field and 120 office staff, the Company is ready to fulfil all customer requirements; from architects to designers, building experts to specialist contractors. "We are firm believers that having the highest quality workers is as important as having the best equipment. After all, what good is designing a stunning build if you do not bring the complete solution to the table?
"It is vital to effectively manage our workforce and see our construction projects right through to the end, and we have been successful in developing and retaining a pool of dedicated, competent and professional staff who help us achieve this," said BC.
However, Singapore currently faces a shortage of specialist construction workers which is something that Jian Huang makes a conscious effort to contribute towards. "Governmental bodies and regulatory commissions have clamped down on the number of foreign workers employed by Singapore-based companies, which has presented difficulties for us," commented BC.
"In our industry, having skilled workers is paramount for us to maintan profitability and build on our already extensive portfolio of projects," he added.
While Jian Huang does conduct on-the-job training, it is designed for those who are more advanced in their field. But with the foreign worker restrictions being imposed, the Company has had to look at new ways to harbour quality people in order to ease its own reliance on foreign workers.
In line with these staffing issues, the Group is careful not to take on too many projects at a time as Yew BC further explained: "We are mindful of being able to deliver on time and on budget. Of course, we want to have as many projects as possible to add to our substantial portfolio, but we do not want to take on more projects than we can handle and damage our reputation."
Jian Huang is the provider of an all-encompassing construction solution with a newly-ignited international reputation spanning design, build and property management. Accompanied by a dedicated and knowledgeable workforce, the Group continuously meets the stringent standards of its partners and suppliers, making it a trusted subcontractor synonymous with efficiency and the ability to add value to any build. "We bring our strong set of values to every project that we work on and exhibit the skills needed to cement our position as leaders in our field going forward," concluded BC.
VIEW Jian Huang Group BROCHURE