We speak to Anil Konidena, CEO of Landmark Group SEA, regarding Southeast Asia's retail industry and the company's latest developments in the space. 
STAYING AHEAD OF FASHION
"For the next 10 years, Southeast Asia (SEA) will be the driver of global retail."
The words of Anil Konidena, CEO of Landmark Group SEA, set in stone the size and reality of the retail industry across the region.
Landmark Group SEA stands as a giant within the sector, as one of the largest retail and hospitality organisations in the Middle East and North African (MENA) and India regions, and since 1973 has built on its strong partnerships to pioneer leading homegrown brands that exist as market leaders in their categories through Asia today, including China and Japan.
"The market is ripe with a consumption surge in value space rising across resource rich markets in SEA based on the current pandemic-exit mood," Konidena continues. "When you look at retail in SEA you must always look at not just at country level, but also individual city level. For example, in Jakarta, the capital of Indonesia, consumption is larger than places such as Singapore. In Jakarta, fashion is a critical component, a statement of success and alone is a larger opportunity than many smaller countries in emerging markets.
"Indonesia itself will be the one to drive branded retail consumption at a higher level in the region for the next seven to 10 years. At the same time, due to China going upstream and driving local consumption, Vietnam will also become a key driver in the future, then the Philippines, and we are seeing green shoots of this country-level growth right now."
In light of this prospect, Landmark Group SEA plans to be at the centre of this country- and city-level expansion into the retail sphere, led by its reputation for delivering exceptional value to its customers throughout its operating markets.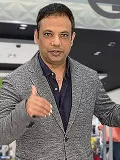 INTERNATIONAL GROWTH
Landmark Group SEA began its journey with one store in Bahrain 48 years ago, and in the last five years the group has employed 55,000 directly and tens of thousands more through partnerships, operating more than 2,300 outlets, in excess of 30 million square-feet across 22 countries.
"In just 36 months since the launch, 24 of which were during the pandemic, we were already operational across the Indonesian archipelago including in Sulawesi and Papua, as well as nationally across Malaysia," Konidena tells us. "We started up in these locations a year or so before the COVID-19 pandemic hit us, we have over five million units of our merchandise worn by happy customers in just the current financial year in these two countries.
"Overall, our initial focus is on value fashion, clothing, footwear and baby products. We have launched two of our flagship brands, Max Fashions and Babyshop, to initiate our group in SEA. Max is a dominating value fashion and apparel brand in the Middle East and in India, and centres around clothing, accessories and footwear for the entire family. It offers shoppers latest global trends at affordable prices and is known for 'everyday fashion'.
"Babyshop is our very first brand, the one first established by the group in Bahrain, and has grown to be a billion-dollar brand and more recently emerged as market leader in the operating markets of Malaysia. It is the destination for children's fashion, nursery products, toys and more."
In only its fourth year since its launch, Babyshop is followed by long established brands as market leader in Malaysia. It's product width offers a comprehensive range from home developed exclusively designed and developed organic fabrics for baby care and global brands such as Avent, Barbie, Disney, Graco, Ferrari, Maclaren, Maui & Sons, Fisher Price, Little Tikes, Peg Perego and other internationally reputed names.
Within the region, Landmark Group SEA continues to evaluate opportunities and push into the market with its multitude of quality and trusted brands through digital and physical channels.
"What really sets us apart in the market is our ability perennially better the supply chain to the benefit of the consumer"

Anil Konidena, CEO, Landmark Group SEA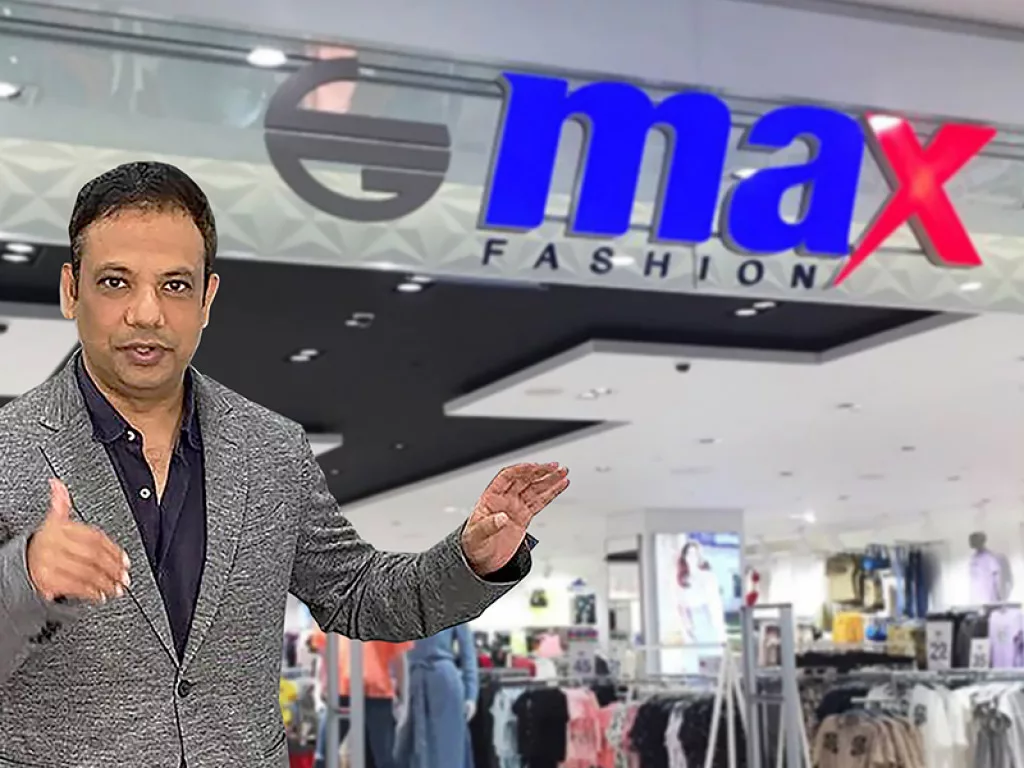 LEADING THE MARKET
Landmark Group's worldwide reputation for reliability and quality stems partly from its ability to maintain a consumer-focused, almost fanatic appreciation for customers' comfort, social needs and wallets. Landmark Group's relentless pursuit of better bang for customer's buck sets it apart from competition.
"What really sets us apart in the market is our ability to perennially better the supply chain to the benefit of the consumer," Konidena explains. "So, what does the consumer get from this? They receive the latest fashion. Anything consumers will see on runway shows, on the internet, on social media driven by the leaders of the fashion industry, the latest fashion style will be delivered to them in step with trends through a network of manufacturers developed within SEA.
"The difference is, we make it affordable. A substantial percentage of our clothing makes use of local production in Indonesia, a key driver of retail production and manufacturing, and this gives us the edge to feed the market the fastest whilst keeping up with the latest seasonal trends."
AUTOMATION AND DEVELOPMENT
Landmark Group is not only answering the demand for speed in the market, but also increasing its technological means to hold the digital advantage in the industry.
"At a global level, we recognise the necessity of being digital, not just for the reach of our consumers, but also for internal company processes," Konidena elaborates. "We are fully automated when it comes to our state-of-the-art warehouses, which are more advanced than some of the global logistic companies operating in our region. We recognised the importance of the scorching pace of digitalisation around seven or eight years ago and started investing hundreds of millions of dollars into automating our supply chain including warehouse operations.
"Digital payment methods have also become a strategic focus for the group during this period and into the present. We are scaling our loyalty programme, the largest in the MENA region, in line with e-commerce transactions that will benefit both consumers and the company alike. In some of the countries we operate in, more of the population have our 'Shukran membership' than passports.
"In terms of our people, we have been investing in local talent, while attracting multi-national talent into the company. Large swathes of locals are international savvy with proliferating internet education, and therefore have a global perspective and great decision-making abilities to help lead Landmark Group SEA."
It is safe to say that Landmark Group is in a state of perpetual growth and expansion, both in terms of global locations and internal investments. As for the years ahead, the company remains focused on the digital sphere.
"Our priority is to continue investing in and developing our website and e-commerce services," Konidena says. "Our web-presence is good, but we need to drive acceleration for our online brand store expansion and feed the market moving forward."