"The way we conduct our business, it's not just about the contracts and projects, it's about collaborating and communicating with our clients even after the project is finished." George Bardas, CEO of Taylor, discusses the company's people-centric methods of operation in Australia.
BUILDING NEW SOUTH WALES
After graduating in Civil Engineering, George Bardas found himself working for Baulderstone Hornibrook, the biggest construction group in Australia at the time. Now, standing as CEO of the industry player Taylor Construction Group (Taylor), Bardas can reflect on a prestigious career in the country's exciting and ever-changing construction space.
"I also worked as General Manager at a regional and national level for a German company, Bilfinger Berger Group, that was recognised globally as one of the largest in the sector," he recounts. "Thereafter, I moved to the Australian company Built, and then Richard Crookes Construction (RCC), before coming to work for Taylor."
Taylor is a dynamic construction and property delivery partner that prides itself on connecting people and spaces. Established in 1994, Taylor designs, constructs and develops diverse projects for a wide range of sectors from a project's initial inception to full completion.
"Working at Taylor means a lot to me," Bardas elaborates. "It was founded by Mark Taylor, and Mark's late father was the person who first introduced me to this industry. Because of this, working for the company resonates at a deeper level; I am actually working for the son of my first ever boss in the sector.
"Here at Taylor, we have a very diversified construction business, and we are currently working on multiple projects ranging from brand-new schools to commercial offices, and even the refurbishment of the World Heritage listed Sydney Opera House."
CONSTRUCTION DURING COVID-19
Taylor's construction and business operations span many fields such as health, education, data centres, residential sectors, as well as commercial and industrial projects. According to Bardas, despite the largely negative global impact of COVID-19, Australian construction has been seen and considered as an essential sector across the country.
"When COVID-19 hit, Taylor dealt with it very well, from both a health and industry perspective," he informs us. "The large expenditure that the government has – and is – undertaking regarding infrastructure has made a lot of work available.
"This is the same in the building space. For example, in New South Wales alone, the government is spending over seven billion dollars on schools and in excess of six billion dollars on hospitals. This substantial growth has come in to replace the decline in the residential sector and has provided a lot of work and opportunities for operators in the Australian construction industry. However, as always, opportunity and challenges go hand-in-hand. There are only 35 million people in the whole of the country, and so the building space becomes very competitive. There's a lot of current opportunity for work but it's a very busy market.
"The Delta variant is now presenting us with new and greater challenges, but we will continue to adapt."
"A dynamic construction and property partner connecting people and spaces"

Taylor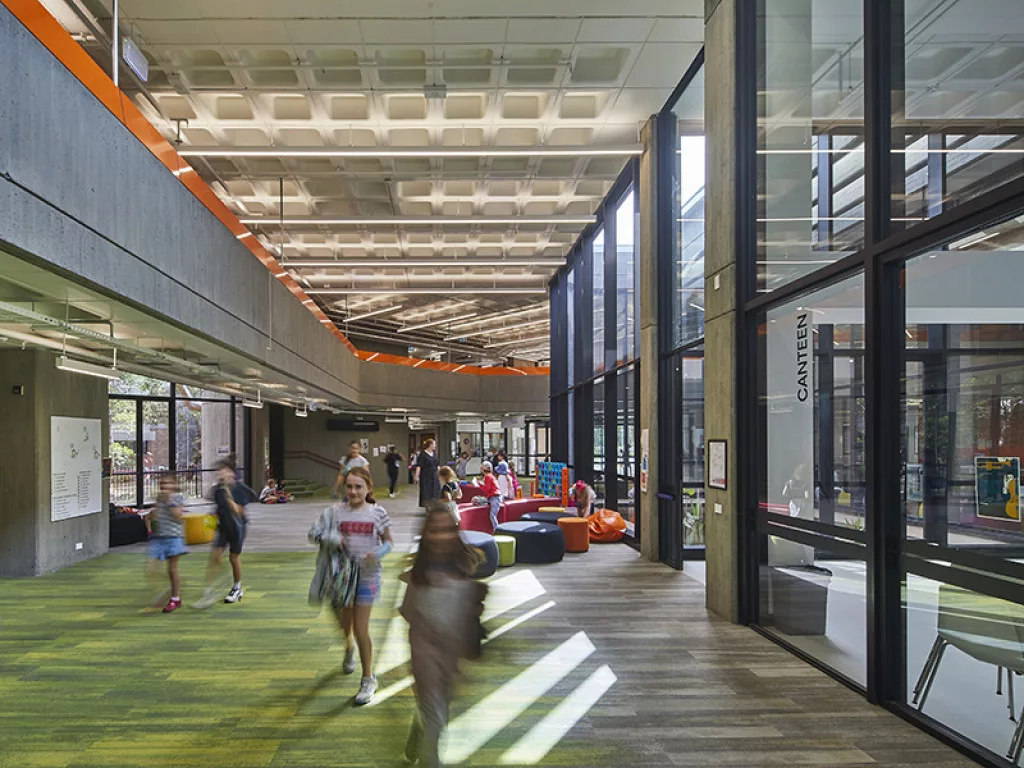 COLLABORATION AND CONTRACTS
In such a competitive market it is Taylor's duty to stand above and apart from other players in the space. And how does Taylor achieve this? By continuing to be more than just a service; by being reliable throughout all levels of its operations and building a relationship with its clients designed to last beyond the contracts.
"We have a personal touch to our company," Bardas explains. "The way we conduct our business, it's not just about the contracts and projects, it's about collaborating and communicating with our clients even after the project is finished.
"We don't forget about our clients, we don't just assign a contract and move on from it, we build on our relationships to form a long-lasting channel between us."
Taylor is heavily focused in New South Wales. As a regional business, the company's efforts are centred around its clients who are within an easy travelling distance, allowing Taylor to work directly with them on-site and deliver directly to each one of them.
"We are also a very safety conscious business," Bardas adds. "We spend a lot of time working on and ensuring the safety of our employees and those we collaborate with. Across all of our operations it is our people, and those we work with, that are our most important asset, and their physical safety and wellbeing are part of this."
"We spend a lot of time working on and ensuring the safety of our employees and those we collaborate with"

George Bardas, CEO, Taylor
OPERATING WITH CARE
This level of safety echoes throughout the various projects Taylor becomes part of. On a personal level for Bardas, the refurbishment of the iconic Sydney Opera House stands as one of Taylor's more unique projects.
"Baulderstone Hornibrook, the first company that I ever worked for, actually built the Opera House," he tells us. "This occurred while I was a child, but the company was very proud of completing such a project at the time, and Taylor previously refurbished the main stage, prior to myself joining the company. We have now returned again to refurbish the Concert Hall, to deliver improvements to acoustics, stage and backstage areas, theatre systems and accessibility. The safety of works in such a complex space is paramount, as well as the timely management of procuring materials and theatre machinery for the refurbishment.
"There are a lot of heritage components that we need to preserve during the process, for example pulling out panelling and reinstating it in the correct place, as first installed 50 years ago, without causing any damage. Understandably, there is a lot of care and attention to detail required for this project, and we have received very positive feedback. It is great to be part of such a project."
Each of Taylor's projects represent the capability and reliability of the company. In order to successfully undertake and complete such projects, the company is formed of several teams of professionals that truly make Taylor the success it is.
"We have approximately 250 employees that are proud to work for the business, rating us an Employer of Choice," Bardas affirms. "The majority of them have been with us for the long term, and I believe that collectively we can take Taylor to the next level of business without losing our fundamental reliability and commitment to client relationships.
"Over the next three years, I believe that we can turn over in excess of 750 million dollars and undertake more numerous, larger projects rather than smaller scale projects."
In the years ahead, it is the aim of Taylor to expand and diversify its reach of sectors, one such field being that of the defence related projects, while maintaining its regionally-centric nature of operation.
"At this moment we are not thinking about expansion plans beyond New South Wales, but that's not off the cards," Bardas tells us. "It all depends on the next few months, and I am excited to see where they take us."
VIEW TAYLOR BROCHURE