Matthew Woolley, General Manager NZ at Cookes, discusses his organisation's customer-centric approach to delivering quality products and services.
COMMITTED TO QUALITY
"It is an incredible time to be working in the manufacturing space."
Those are the words of Matthew Woolley; the General Manager of Cookes. As a highly experienced professional in the field, he has witnessed how the manufacturing industry has transformed as a result of Industry 4.0 and digitalisation.
Having served the company for a number of years before becoming the General Manager, Woolley is tasked with defining, articulating and leading the implementation of business strategy, while empowering employees through cultural change and leadership. Part of this process has been to articulate Cookes' key purpose in the market and why they do what they do, which is to get people home. "It's the reason we are leaders in our field, we aim to get people home safely through our brand promise, which is no compromise on quality, ever". As the New Zealand brand of Bridon Bekaert the Ropes Group, Cookes is considered a leader in the development, manufacturing, sales and testing and inspection of steel wire, synthetic fibre ropes and lubricants.
"The demand for wire rope, technical fibres and wire manufacturing across the BBRG group is strong with many of our factories struggling to keep up with demand."
Cookes possesses over 100 years of experience as the leading lifting and total service solutions provider to the crane and construction, forestry, fishing, aquaculture, engineering and energy, transport and shipping, earthmoving and agriculture and horticulture markets. Woolley believes his organisation doesn't compromise when it comes to quality and safety.
"Nationally, our people have the collective knowledge and experience that spans years of service; our customers benefit from that every day," explains Woolley. "No matter the industry you are in; construction, forestry, marine or agriculture if you have a problem, Cookes can solve it. That means better performance and profitability for our clients' business.
"Our business revolves around the use and support of industrial machinery where any unsafe practice can lead to serious harm — safety always comes first," he adds. "Whether we're manufacturing, testing, certifying or supplying; health and safety is paramount for our employees, contractors, and customers. We are experts in ensuring that the equipment you use is fit for purpose. Cookes' in-house testing, height safety services, mobile testing services, non-destructive testing and specialist rigging services ensure your equipment meets and or exceeds all relevant Australia and New Zealand standards."
The organisation puts the customer first in all that it does, while driving innovative and practical solutions that reduce downtime and increase productivity. Since 2014, Cookes has focused on the distribution of the Bridon and Blue Strand rope brands for BBRG and the continued supply and distribution of lifting and marine equipment in New Zealand.
"Cookes is committed to supplying quality products and service," says Woolley. "We have held ISO 9001 certification since 1992 and expanded this to include the ISO 14001and OHSAS 18001 certification, demonstrating our commitment to quality, sustainability and safety. More recently, we have achieved full member accreditation with LEEA, the internationally recognised standard in lifting, providing further assurance of our ability to deliver quality solutions that consistently meet or exceed your needs."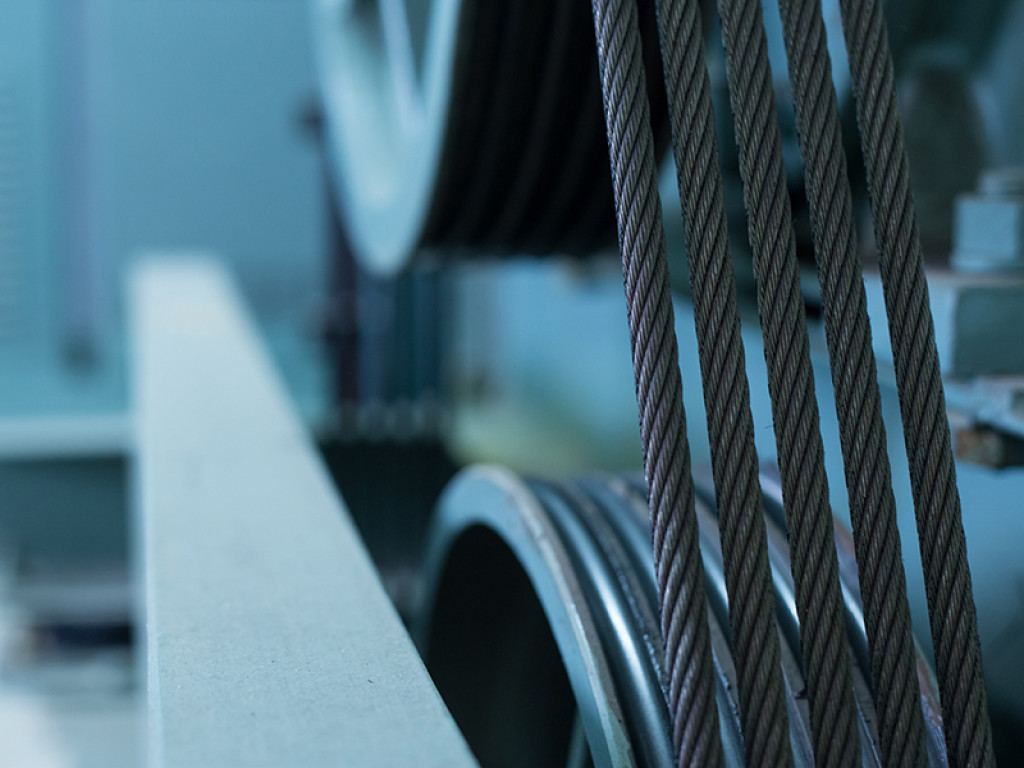 A HISTORY OF COOKES
Cookes finds its heritage in William Cooke and Co., founded in 1866 in Tinsley, Sheffield, as a large manufacturer of the time that produced steel, iron, and wire ropes. In 1911, William Cooke and Co. were established in Auckland, New Zealand, marking the beginning of Cookes – New Zealand's leading wire rope and lifting solutions provider.
Throughout the 20th century, the New Zealand business continued to succeed, enabling its industrial and commercial sectors to grow and build within the country. In 1954, William Cooke and Co. were acquired by British Ropes, who were at the time the world's largest manufacturer of steel wire and fibre ropes, in New Zealand, this led to the company trading for the first time as Cookes. In 1974, British Ropes changed their name to Bridon, now known as Bridon-Bekaert.
Over the next four decades, Cookes would expand its reach across New Zealand, adding 11 locations around the country. During this period, the Cookes name was changed to reflect various ownership structures and the incorporation of the New Zealand fishing supplier brand Gourock.
Cookes is the name at the very heart of how this country was built: its products have been enabling New Zealand's heavy lifting, hauling, hoisting, trawling and digging industries for over 100 years. Cookes is currently operating several large projects underway across the country, which covers infrastructure, cranes and industrial, aquaculture, transport and primary industries. Woolley points to three particularly influential projects that stand out for him: Radio New Zealand Towers, Hydro Dams and Sealord's Tokatu.
"We commissioned in-depth reports on the condition of their (Radio New Zealand) guying systems across their national network of towers and supplied their guying strand," explains Woolley. "We supplied all the hoist ropes to the Hydro Dams across the South Island when they were being constructed during the 'Think Big' era. Finally, we outfitted the Sealord fishing vessel with warps, doors and nets."
The organisation is renowned as the authorised distributor of the world's leading industrial brands: The Crosby Group, Green Pin, Yoke, RUD, Kito and Dynamica. "Supplier and partner relationships are key to delivering a strong and consistent business model," explains Woolley. "Within a relationship we look for quality brands, great people within organisations and reliability of supply."
"We have a commitment to provide unique and specific solutions tailored to the unique needs of our customer"

Matthew Woolley, General Manager NZ, Cookes
INSIDE COOKES' KEY INDUSTRIES
Cranes and Construction – Cookes has been supplying wire rope and lifting equipment to the cranes and construction industries in New Zealand for over 100 years. As the New Zealand brand of Bridon-Bekaert the Ropes Group, the company has access to world-leading product and rope technologies that offer enhanced rope life and reduced machine downtime.
Forestry – In 2018, over 35 million cubic metres of roundwood were harvested and transported country-wide to sawmills, pulp and paper plants and ports for export. Cookes is an end-to-end solutions provider to the forestry industry. Its equipment is leveraged to harness efficiency, safely transport logs across New Zealand, lift haul and shift equipment in processing plants and lift and lash logs for export.
Fishing and Aquaculture – New Zealand has the fourth largest marine fisheries waters in the world and the ninth longest coastline, translating to around 600,000 tonnes of seafood which is harvested in New Zealand waters every year. As one of the world's fastest growing primary industries, demand for aquaculture products is anticipated to strengthen significantly as the world's population grows and wild-catch levels remain relatively static.
Engineering and Energy – Cookes provides high-performance product solutions and services to New Zealand's energy and engineering sectors. New Zealand's electrical generation and transmission and distribution market are essential to everyday life. As such, Cookes offers high-quality products and innovative services to support the energy sector.
Transport and Shipping – New Zealand is heavily reliant on the transportation of goods both in and around the country as well as exporting and importing by sea. Sea freight is vital to New Zealand's transport infrastructure both within New Zealand, and as a link to global trade. With over 90 percent of New Zealand's total freight transported by road, Cookes' high-performance load restraint and recovery products support heavy haulage and general freighting within New Zealand.
Earthmoving – Cookes has a plethora of experience in New Zealand's mining, quarry, and civil engineering sectors. Cookes collaborates with customers to fashion tailored solutions that adds value to businesses by reducing downtime and offering cost-effective solutions and services.
Agriculture and Horticulture – New Zealand is based on agriculture. For more than 100 years, New Zealand farmers have leveraged Cookes' products to build their industry. Its high-performance product and service solutions allows New Zealand's agriculture to be the world leader in technology and innovation.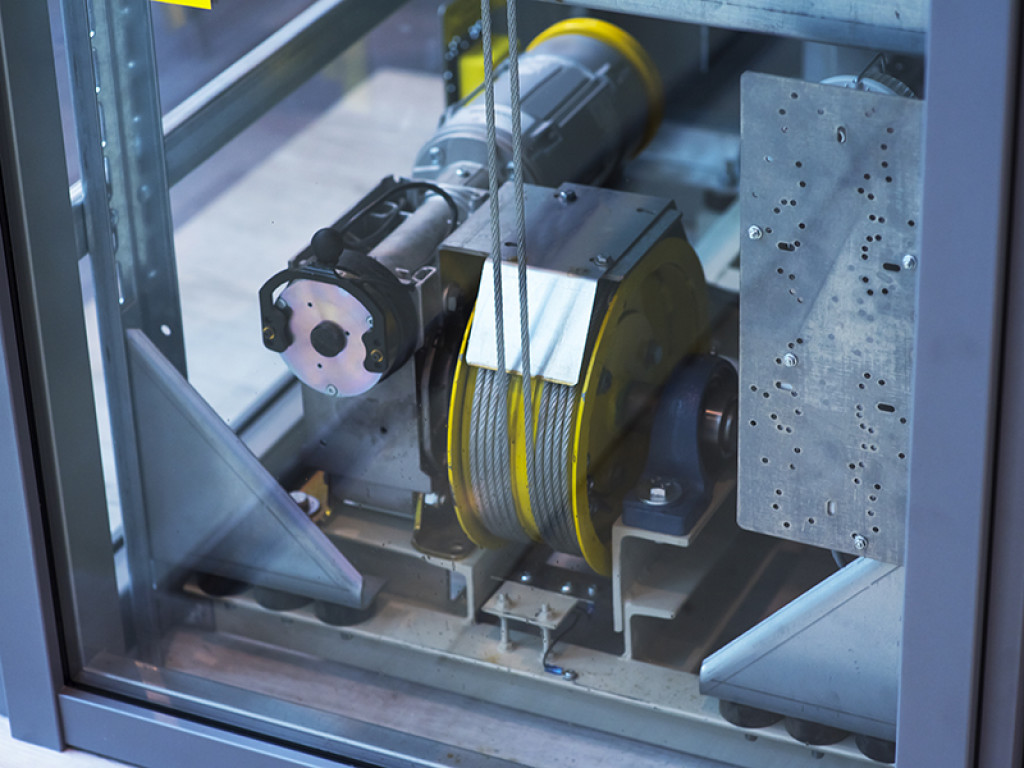 LOOKING AHEAD
For Cookes, finding a partner to recycle synthetic materials such as fibre rope and netting is the priority for the rest of 2021. It is expected that the impact this can have to clean up waste going to landfill will be vital to New Zealand's fishing industry. Moving forward, Woolley is optimistic about the future of his organisation post-COVID-19.
"It's important that we reset and begin to shape the future of Cookes as a more customer-focused business with digital technology being a key focus in the coming years," he explains. "It is our way of giving our customers more platforms and ways to trade and interact with Cookes. We have a commitment to provide unique and specific solutions tailored to the unique needs of our customer."