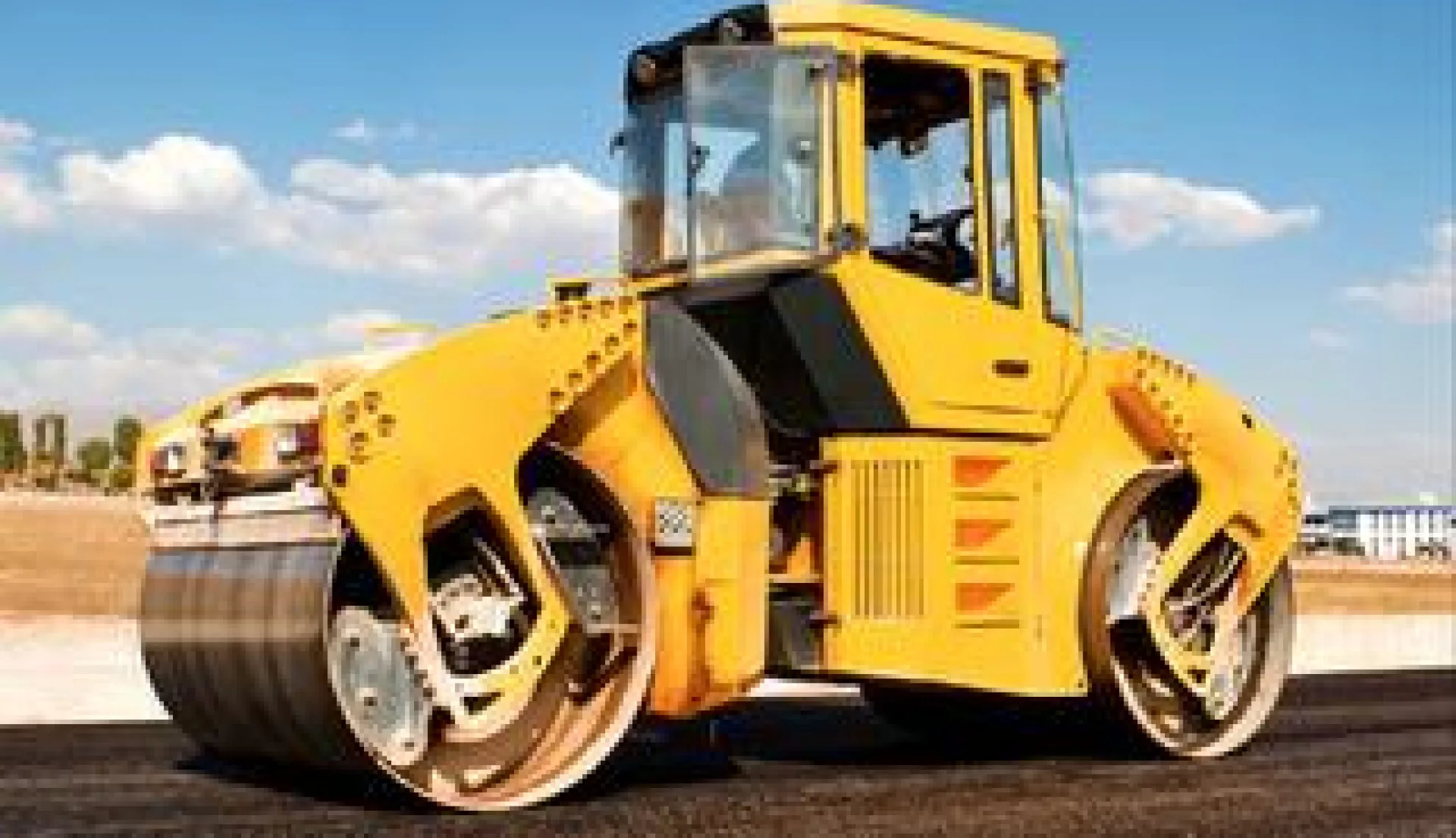 The Forefront of Singapore Infrastructure
Infrastructure is big business in Singapore at the moment, and CHC Construction is at the forefront of that trend. This civil engineering company was established specifically to meet Singapore's need for road infrastructure works, reinforced concrete structures, sewerage rehabilitation and even sports fields construction.
Writer Chris Farnell

Project manager Arron Rampling
From its humble origins as a start-up company with only 10 members of staff, over the last nine years CHC Construction has grown to employ over 200 people, with a bidding capacity of up to $50 million for government contracts.
However, as much as the market for infrastructure work is booming, it's also highly competitive. Fortunately, CHC Construction has been able to maintain a competitive edge by investing in new technology, the very latest equipment, and a dynamic, dedicated team, netting them contracts with Singapore Government entities as varied as LTA , PUB, HDB, JTC, URA and MOE.
But to understand how they've managed this, you need to understand the company's history. CHC Construction Pte Ltd was founded in July of 2005. Originally the company was a tight-knit team of only 10 people. The outstanding levels of expansion that the company has seen in the subsequent nine years is something the company has credited to the sheer levels of perseverance and hard work they put in, seeing CHC Construction successfully navigate the worst of the global financial catastrophes of the last decade.
Throughout this period they've offered a diverse range of services, including the widening, temporary diversion and permanent reinstatement of roads and drains, the construction of RC structures including retaining walls, box culverts, rigid pavements, kerbs and other associated civil engineering work, the rehabilitation of sewerage systems, the construction of full size synthetic soccer and rugby fields and even the manufacture and installation of road signs.
A Company with Vision

Despite the firm's impressive growth, they're not in a position to rest on their laurels just yet. CHC Construction won't settle for anything less than becoming Singapore's preferred leading civil engineering firm.
They're aiming to do this by attracting and retaining the best talent, investing heavily in their own staff to enhance and maximise their potential. Meanwhile, CHC Construction is working on engaging their customers at every level, providing solutions that are uniquely customised to every client's need.
Innovation is also a key part of the company's strategy, and CHC Construction remains on the cutting edge of the latest technologies and techniques for enhancing the efficiency and productivity of their projects. This push towards innovation is matched by an overriding commitment to work safety, quality and high engineering standards.
Strategic Partnerships

Another reason that CHC Construction has been so successful is that it recognises no one business is an island. They are constantly working to build strategic partnerships, whether it's through sourcing solutions or collaborative projects.
In every one of their projects and partnerships, the company is driven by a set of core values that inform every aspect of their business. They believe in commitment and responsibility, working hard to complete their projects to deadline and on budget. Honesty and fairness are also cornerstones of the business, and CHC Construction makes sure that all its interactions with clients and business partners are totally transparent and equitable. This leads into another of the company's core values, respect and openness.
Finally, loyalty is a key part of the company's philosophy. This works in multiple ways. It works in the loyalty of the staff to the company, of the company to their clients, and also their loyalty to their suppliers and business partners.
Projects in the Works

The coming year is going to be an exciting time for CHC Construction. Current projects that they have in the works include a widening and realignment of the Toa Payoh Rise for the LTA for $6.5 million, along with a $10.5 million contract working on the roadworks and bus stops at the TPE/Punggol Road Interchange, a demolition and earthworks project at Choa Chu Kang Town for HDB work $4.38 million, and an improvement to the roadside drains at the Kebun Baru Villas Estate worth $5.93 million. Last but far from least, the company has a contract worth over $17 million to work on proposed roads, drains, sewers and ancillary works at the Seletar Aerospace Park.
These projects are each crucial in their own way, and for them to be a success CHC Construction is going to need to bring to bear the talents of each of their 200 staff as well as their considerable financial clout. However, more than anything, CHC Construction will be moving forward using the values and best practices that have been behind every business decision they've made since they were just a small 10 man team looking to break into the infrastructure construction industry. If they're performance so far has been anything to go by, we think they're going to do well.
VIEW CHC Construction BROCHURE