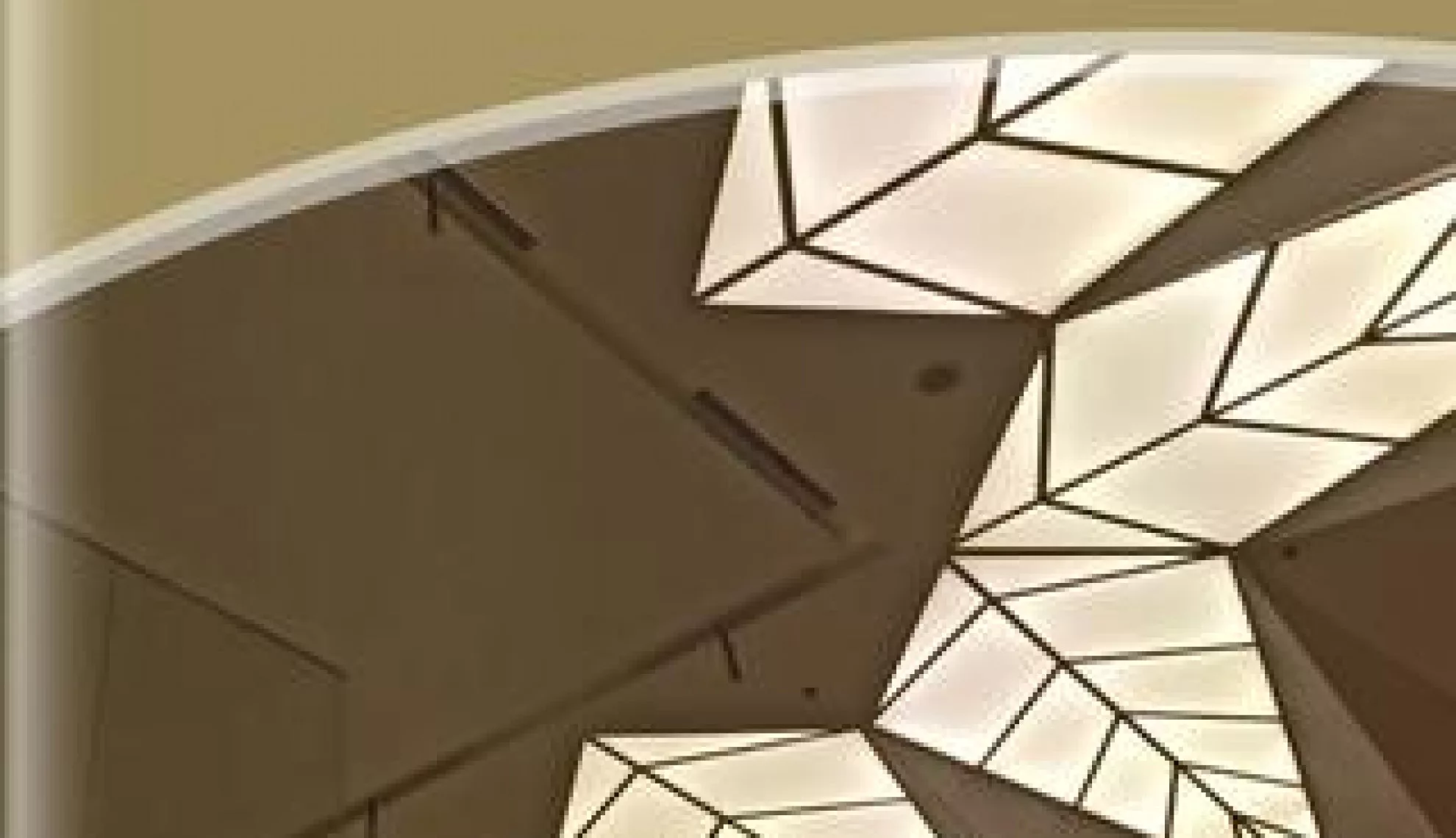 For more than 15 years the Lumina Group has been driving excellence in architectural lighting design, building long lasting relationships within theindustry and continuing to go from strength to strength
Writer: Phoebe Calver
Project Manager: Tom Cullum
For the Lumina Group, reputation is the key to success and acts as the driving force behind every action within the Company. It could be said that maintaining such an impeccable reputation over a sustained period of time has been the hardest job Lumina has undertaken, however, it is one of the many areas in which the Company excels.
Providing clients with soulful designs and surpassing all expectations in service is just the beginning when it comes to earning respect within the industry, and prioritising repeat clients is equally important to Lumina when it comes to building long-lasting business relationships.
"We strive to build strong working relationships with our clients and through giving priority to our repeat clients, they begin to see our service as one of exclusivity," explains Abdi Ahsan, Principal of the Lumina Group. "Of course with exclusive service, we have had to match our fees to maintain this and our ever-growing loyal clients understand the benefits that come with that.
"Lumina also ensures that the effort within its designs is recognised, while also keeping up to date in the market with technological advancements that will aid the designs."
Established in 2000 and based in Jakarta, Indonesia, the Lumina Group started out as an independent lighting design firm. Fast forward 17 years and the Group has become a holding company for several works, with lighting at the core of all its business.
"Our main business is involved in architectural lighting design, with exciting projects ranging from high-scale hotels, apartments, offices, malls and high-end residences," affirms Abdi. "Our earlier focus and the main source of our business was in high-end hotels, such as the Conrad, W and Hilton at a time when lighting design was a little known entity in Indonesia."
Initially a large amount of the clients that required the Company's service were foreign, however, evidence of the Lumina Group's excellent work spread and with knowledge gained through every project its workload began to widen.
In a continuing effort to widen its reach – as well as educating the industry – Lumina Group has begun to develop separate works to accompany its core business. This work started two years ago and now includes companies that handle middle-range projects, lighting products, education and lighting event organisation.
Character and philosophy
When taking into consideration the relatively young age of the Group, it has many award winning projects under its belt from the International Association of Lighting Designers (IALD), including Monumen Nasional Jakarta, ERHA Clinic Kelapa Gading and PERTAMINA Gas Station.
"Alongside our ever-growing awards, we are incredibly proud of all of the work we do," states Abdi. "We are particularly proud of our work on the W Resort in Bali, with another icon being the Mandapa Ritz Reserve Ubud which holds the highest rank in the Ritz Carlton chain."
Currently the Lumina Group is focused on high-end projects, mainly those being developed in big cities such as Jakarta, Surabaya and famous tourist destinations such as Bali. Its overseas work is still particularly popular, with projects in Frankfurt, Seychelles Island and Vietnam selectively handled.
"The nature of our Company philosophy is to work towards developing distinctive character for a local market," continues Abdi. "This is instead of widening and searching for new markets, however we will always accept works from new regions that fit both our character and philosophy; enabling us over time to develop new regions of operation."
In order to provide the best service in each local region, the Group makes use of extensive technology to support its services, with the use of both hardware and software.
"We recently acquired a handheld spectrometer with remote measuring, a 3D scanner, double monitor and render farm," explains Abdi. "Simultaneously while working on new design approaches, we installed specialist design working lamps that can be tuned individually to match circadian rhythm. This enables each designer to experience the lighting before it is suggested to our clients, which subsequently improves success and client relations."
Training by working
In order to maintain its excellent success rate and client relationships, the Lumina Group is stringent when hiring new designers.
"We have established a three year 'training by working' programme to ensure that each new designer has developed the necessary skills in lighting design service to excel," adds Abdi. "This is all carried out internally and systematically, which includes topics of basic lighting knowledge, lighting design and hands-on project skills.
"In our other internal areas we also carry out training in marketing and research & development, both of which are updated regularly to keep up-to-date with current needs and trends."
The Group also recognises the importance of building close relations with manufacturers, distributors and suppliers. Through providing its design teams with the right industry training and knowhow, management is able to let its staff work with the relevant companies to ensure the right products for the job are being sourced.
Human is the subject in design
When asking its clients and designer peers within the industry, many have described the Lumina Group's work as soulful.
"From our point of view, we have always attempted to practice human-centric design throughout all of our project work," adds Abdi. "We focus on how our lighting designs can support people's activities, physiologically and psychologically; it will always be our main consideration while remembering that aesthetics is the skin that wraps it all together."
Each project is tackled with a unique approach and therefore each project becomes unique in the industry. This combined with Lumina's presentation method ensures audiences and clients are engaged by the Company's love of lighting.
"We always ensure that we provide designs that fit both within the client's budget and timing," describes Abdi. "Part of our integral process and our success is our ability to keep an open mind when it comes to project specifications and this is something we will continue to do in the future.
"Going to this effort has often pushed us to design incredibly creative solutions and sourcing hidden gems that we had never heard of. It is this innovation that we hope will drive us on in the industry in the future."
VIEW Lumina Group BROCHURE