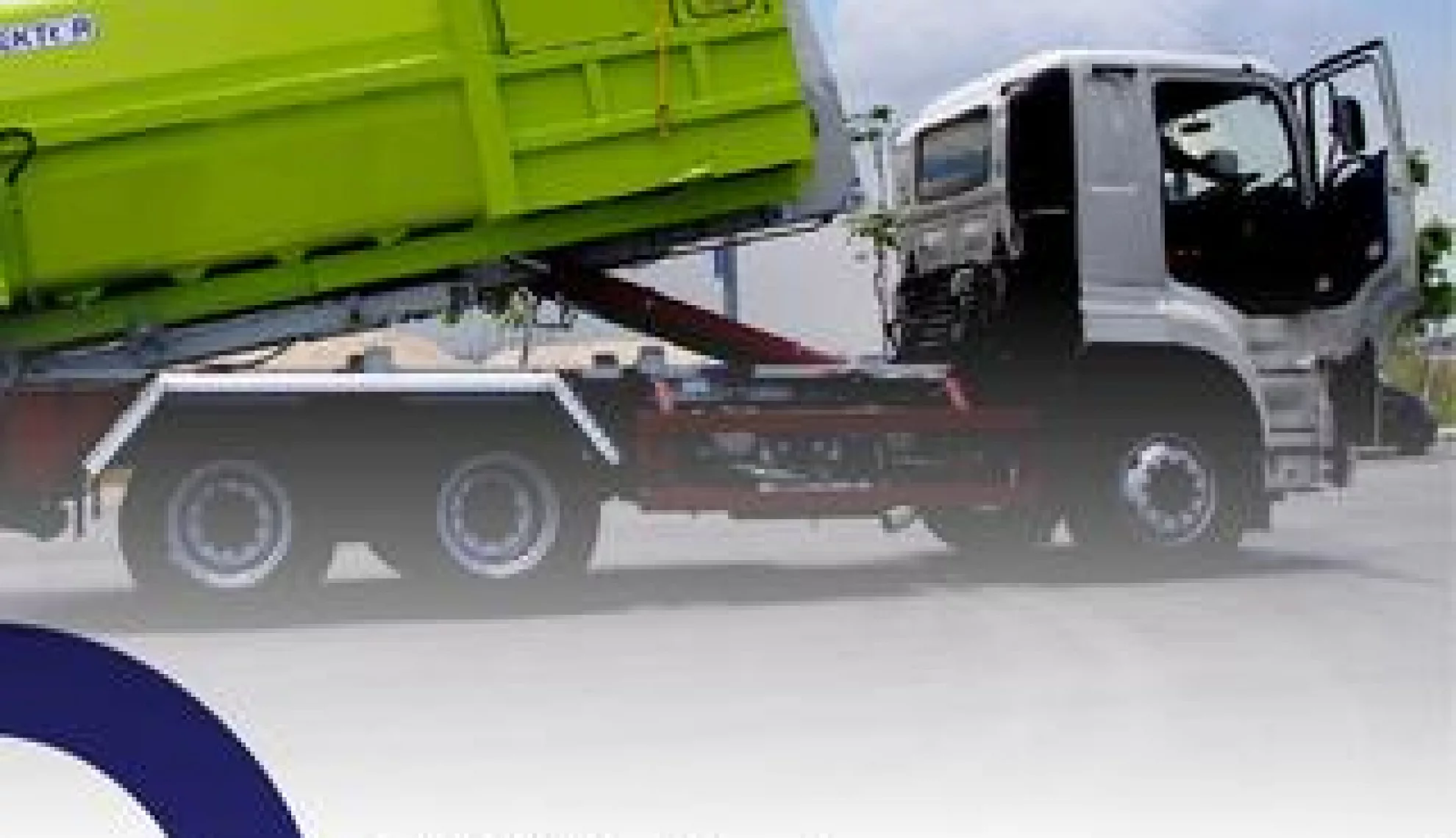 The Innovation Engineers of Singapore
Wong Fong Engineering is the undisputed leader for smart engineering solutions in Singapore
Writer Matt Bone
Project Manager James Mitchell
With over 40 years of engineering excellence and experience, Wong Fong Engineering is dedicated to providing high-tech and innovative solutions for seamless loading and transport logistics. Wong Fong also offer an effective waste management process, quality and friendly mobility aids, as well as strengthened and empowered defence systems. With a range of cutting-edge technology, Wong Fong Engineering is the undisputed leader for smart engineering solutions in Singapore, China and Malaysia.
Eric Lew, Executive Director of Wong Fong Engineering, describes the company as being "leaders of industry" in Singapore, as opposed to industry leaders, as he explains: "We are leaders of industry in Singapore and Malaysia, not industry leaders. We feel that the way we approach business and our business ethos allows us to show the industry how to do business, instead of just being at the top of the market ladder. We consider ourselves to be almost teachers to other companies in the industry."
The Singapore Boom
Construction of infrastructure in Singapore is nearing an all time high, in terms of projects undertaken per annum. Wong Fong have seen the number of projects and tenders being offered to them double over the last 12 months due to a massive rise in the population of South East Asia. "With such a massive boom in construction, we have been working on our greatest number of projects over the last 12 months. It has been a very positive time for us. It can mostly be attributed to the population and consumer boom in Asia as more and more families want better roads, buildings, transport links and houses, and are willing to pay to have these things done," explains Lew. Wong Fong have recently turned their attention to working on military projects as well as civil engineering over this boom period and have had great success from this diversification. Two projects they have recently tendered for from the government will start in late 2014 and will generate over uS$10 million in revenue. Not content with just working on external projects, Wong Fong have been building and expanding their own R&D department, to help push innovation and industry perfection, to new levels of the company. "WFRIC World, our research and innovation arm are constantly improving and engineering new and innovative ways for us to undertake complex projects. it has helped us spearhead a new revolution in design and construction, which in turn has given us the edge in offering clients a truly bespoke and unique service," cites Lew.
Victims of Success
Wong Fong have enjoyed impressive growth and success over the last 10 years, but have found they are now victims of their own success. With growth and expansion comes a bigger workforce and a greater need to hire extra hands when projects come in. However, the government of Singapore has passed mandates that have limited the amount of foreign labour companies can employ. This has had a big effect on Wong Fong as they have relied on foreign labour in recent years. "The new mandates from the government and ministries have affected us greatly. We have relied on foreign workers in the past as they were very reliable and gave us a strong workforce with high productivity. However, to combat unemployment and help stimulate the economy, measures were taken to ensure companies in Singapore hired more local workers. However, it has been difficult for us as there is only a limited number of specialist workers we can hire from the current local area, so we have seen a slight reduction in our productivity," remarks Lew.
Targeting the Future
Wong Fong are not a company who are just happy living in the now, they are a company who will always look to the future and ensure that they have plans and options in place to guarantee their status as one of Singapore's top businesses. One such plan is to look at expanding into the neighbouring countries – china and Malaysia – with greater emphasis. Currently, Wong Fong does have a footprint in these countries, but so far it has been relatively small, and they are looking at making this bigger in the coming months. "We have been working on projects in both China and Malaysia for some time and recently we acquired a 5% stake in ShenZhen Cadro Hydraulic Equipment Co. Ltd, a Chinese company specialising in hydraulic equipment, in exchange for access to our R&D centre. This kind of deal will greatly expand our footprint in the country and can help create a potential joint venture down the line. In Malaysia, we have had an office for the last two years and we are beginning to look at expanding this to new premises over the next 12 months. Like China, it will give us people on the ground to work on new projects with new clients, furthering the name and reputation of Wong Fong," cites Lew.
Technology is also at the forefront of Wong Fong's plans for the future. More and more companies are beginning to merge engineering and technology to utilise all that the two can offer each other. Lew believes that: "The whole is greater than the sum of its parts, and a convergence between technology and engineering will bring about much greater innovation and design capabilities, to enable us to literally offer the client groundbreaking options."
Keeping it Simple
Although Wong Fong are always on the lookout for pioneering engineering options and expansion opportunities, they remain very much loyal to the original ethos set out over 50 years ago: simple engineering. The business may have expanded and grown to incorporate many other aspects of industry and engineering but at the heart of the company is the core business. "We have come a long way since our inception over 50 years ago, but one thing still remains and that is our passion for simple engineering. if you always keep your core business healthy and viable through the years, then no matter where you branch out to, the backbone of the company will keep on flourishing, and that is exactly what we have done," highlights Lew, clearly keen to impress that Wong Fong will always be an engineering company first, and a innovator second.
VIEW Wong Fong Engineering BROCHURE