We speak to Angel Ding, Managing Director at Angliss Singapore, about the company's experience during COVID-19 and its past and continuing developments in the food and beverage space.
EVOLVING IN AN EVER-CHANGING INDUSTRY
Anchored by a long history of over 73 years in the food and beverage industry, Angliss Singapore is an integrated food service company with an extensive global network of trustworthy partners and suppliers, offering a full suite of quality products and excellent services to a vast range of trade customers spanning the sector.
"We believe in empowering the creators of our culinary world by sourcing high quality produce in sustainable ways to meet the increasing demands for healthier and safe foods," begins Angel Ding, Managing Director of the company. "With a workforce of 300 dedicated service-oriented employees, and a full suite of top shelf quality products from frozen and chilled meat, dairy, seafood, to Japanese and Korean, European fine food, and Halal products, we are ever ready to take on future opportunities and continue to evolve to provide higher service standards to our customers and partners."
AN EVOLVING INDUSTRY
Ding's first foray into the large and diverse food and beverage industry occurred in 1999, when she first joined Angliss Singapore as a Sales Executive. Since then, exposure to various roles at the company over the years has provided her a broader viewpoint, not to mention greater experience, that laid a perfect foundation from which to run the company after being promoted in 2017. At present, the industry is a highly competitive space that is fast-paced and always changing, and one in which determination and hard work win the day.
"If you are passionate about the food and beverage space, it can open doors to a wealth of opportunities," Ding tells us. "And in an incredibly vibrant and diversified region, with its melting pot of ethnic cultures and varying religious traditions, Singapore is a city that epitomises the beauty of multiculturalism and this opportunity, especially when it comes to food."
Although the food and beverage sector is one of the hardest-hit by the COVID-19 pandemic, it is also a space that has evolved greatly with regard to digital adoption; a huge driver for the recovery of the sector and the businesses therein. According to Ding, new opportunities have arisen as a result of a shift in consumer buying patterns that has become the new norm over the course of the pandemic.
"These serve as new challenges that test companies' abilities to react and adapt which in turn birthed new concepts such as home delivery en masse for food served at fine dining restaurants, and online grocery shopping, to keep up with the accelerated adoption of a digital-savvy lifestyle," Ding explains. "This surge in new potential and untapped opportunities is what makes the industry such an exciting space to be part of."
"We believe in empowering the creators of our culinary world by sourcing high quality produce in sustainable ways to meet the increasing demands for healthier and safe foods"

Angel Ding, Managing Director, Angliss Singapore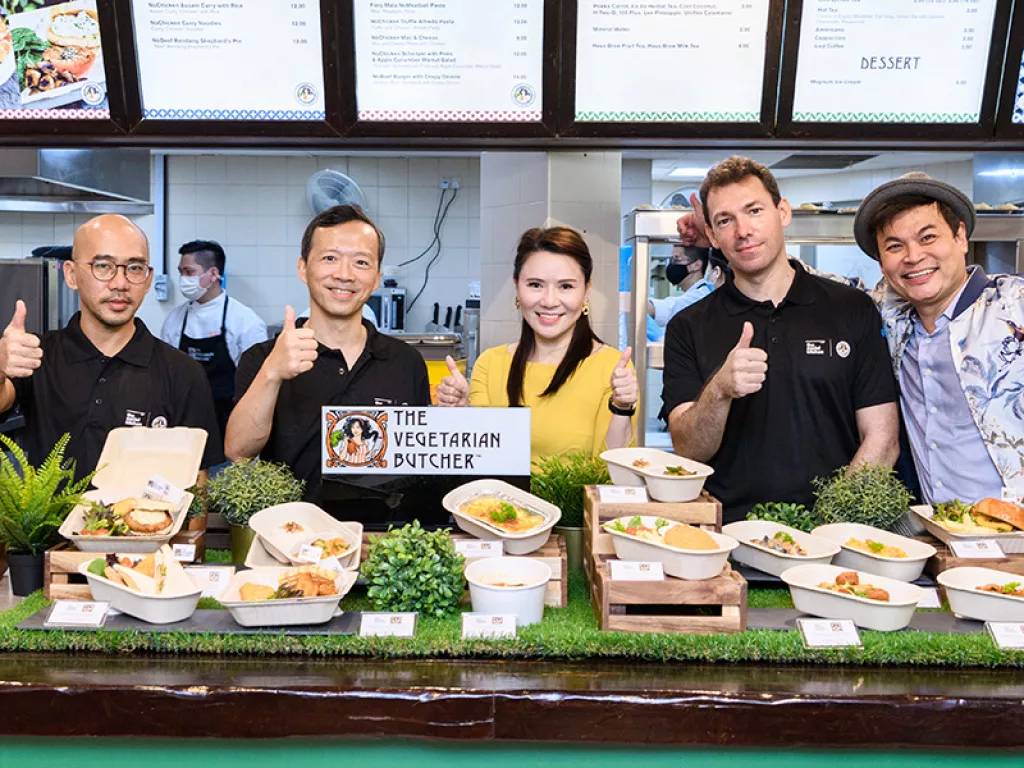 DIGITAL DINING
Like many since the COVID-19 pandemic, Angliss Singapore has tapped into various digital opportunities such as e-commerce and social media coverage as a necessary part of the business' restructure and development.
"Engaging an audience across our social media platforms, such as Facebook LIVE, had a positive impact on our image as we gathered greater consumer brand awareness as the go-to source for premium ingredients delivered right to the doorstep," Ding elaborates. "With the shift in digital consumer buying patterns as a result of the pandemic, having an e-commerce platform to cater to 24/7 convenient shopping needs was yet another milestone achieved by the company, and it was an opportunity seized when it came to generating greater revenue for Angliss Singapore amidst harsh COVID-19 environments deemed unfavourable to industry at large."
As technological advancements continue to evolve the dynamics of the food and beverage sector, Angliss Singapore is looking to developing and introducing products and tailored food solutions that will further enhance its current customers' purchasing experiences. In line with this, the company is also pushing forward its environmentally friendly and community aims in order to help build a better future through food.
SUSTAINABLE SERVICE
"Sustainability and corporate social responsibility have redefined ways in which companies conduct their businesses whilst running day to day operations at optimal productivity levels," Ding explains. "The Singapore Green Plan 2030, a nationwide movement to advance Singapore's national agenda on sustainable development, is one that Angliss Singapore has decided to strategically align with.
"We are embarking on more urban farming projects with local farmers and encouraging our customers to include locally grown produce into their menus. Currently, Angliss Singapore has already cultivated its own microgreens that are used by many restaurants and hotels. Our seafood is also sourced from certified sustainable fisheries that meet the Maritime Stewardship Council (MSC) Standard."
The MSC is an international non-profit organisation that protect oceans and safeguard seafood supplies for the future with a programme that rewards sustainable fishing practices and aims to influence the choices people make when buying seafood through the blue MSC label.
"COVID-19 has accelerated the growth of the plant-based products in the local food industry as people become more aware and concerned about food security as well as becoming more socially conscious, whether that be for sustainability, environmental, ethical or health reasons," Ding says.
As Angliss Singapore continues to pursue greater opportunities in untapped markets and keeps up with increasing demands for safer, healthier, sustainably sourced foods, the company is delighted to have reached a new milestone; offering alternative food solutions to its customers as Unilever's appointed distributor for The Vegetarian Butcher, a Dutch plant-based brand.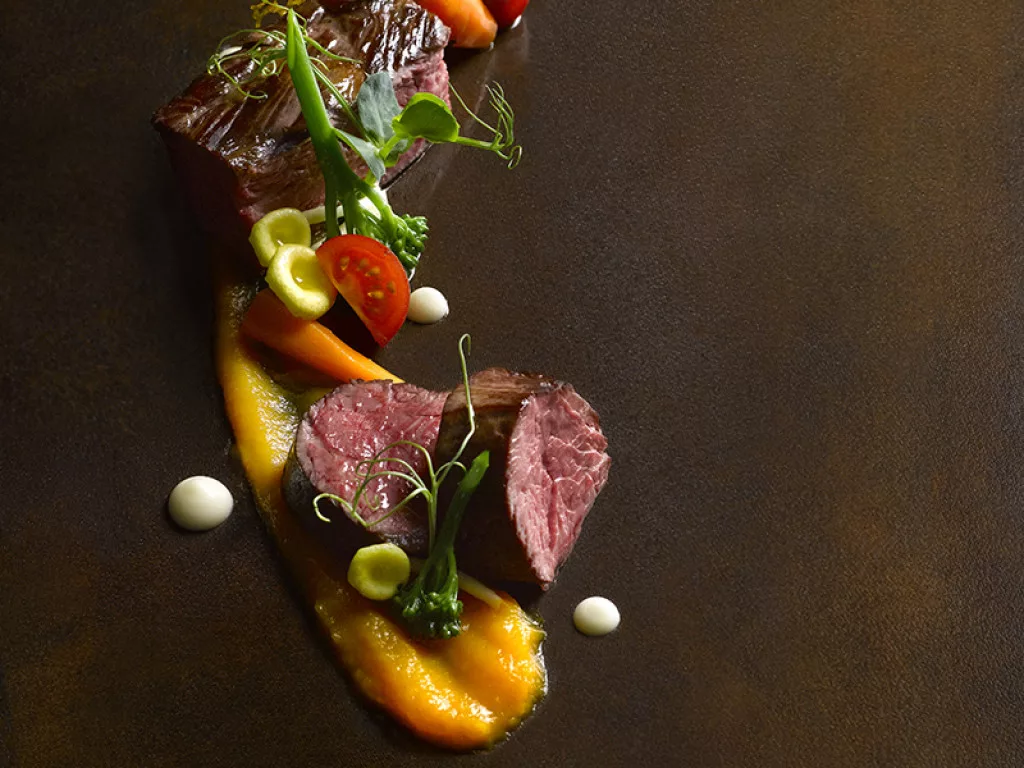 THE FUTURE OF FOOD
Angliss Singapore's alignment with external corporations such as Unilever represent the future of the company's progressive potential, and despite the ever-changing nature of the food and beverage industry, Ding assures us that the company is ready to adapt and change at the drop of a hat.
"We are positive that we will be able to conquer the uncertainties that lie ahead of us as we never cease to explore new ideas that could serve as great business opportunities," she tells us. "With increasing needs for convenience when it comes to meal preparation, we are currently researching and developing a range of high-quality products that will serve the growing niche market of consumers who are looking for sustainable, convenient meal preparation options as an alternative to food takeaways.
"Driven by passion and the love of good food, Angliss Singapore strives to continue to be best at what it does – 'Serving Those Who Serve Great Food'. With increasingly more innovative product ranges we aim to move forward as a catalyst in shifting the paradigm that is gourmet dining."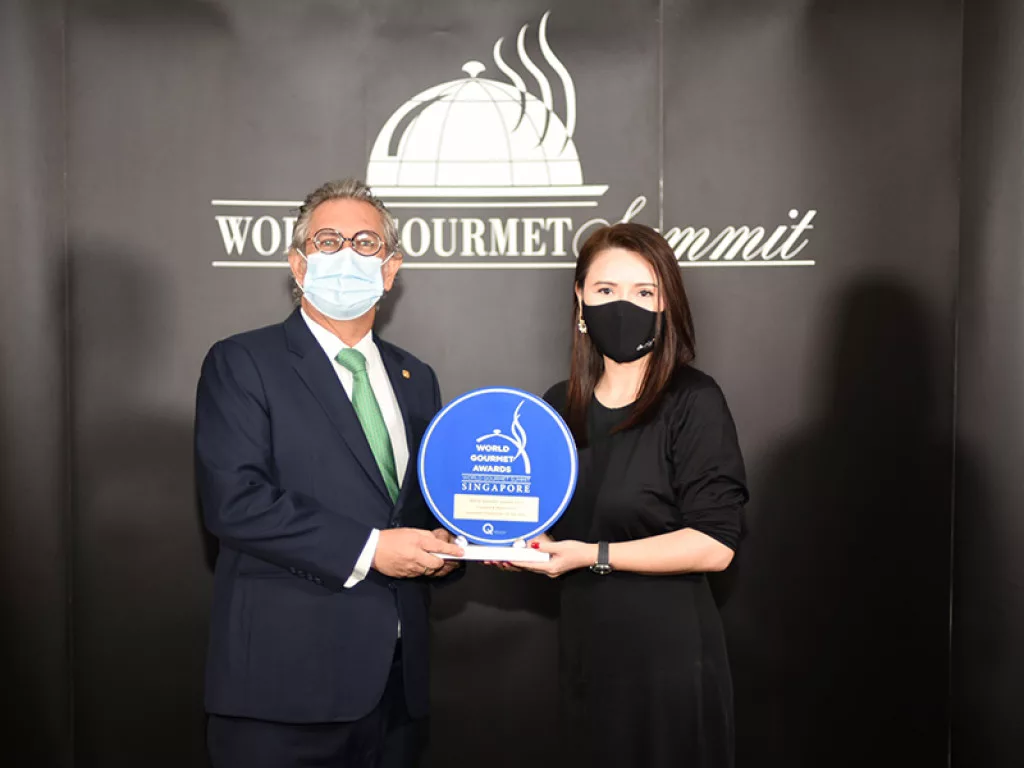 VIEW ANGLISS SINGAPORE