Agriculture is a mainstay of Australia's economy, and its thriving wool industry is championing the benefits of the Merino sheep breed and its renewable wearability.
WOVEN WITH SUSTAINABILITY
As one of the world's largest wool producers, Australia's greasy fleece industry is worth AUD$3 billion annually. In fact, 60 percent of apparel wool on a global scale is generated by Australia's Merino sheep and 90 percent of fine apparel wool is also from the breed.
When John Macarthur imported a flock of Spanish Merino sheep to Port Jackson in 1797, he could not imagine the impact that the 26 Bovidae would have on Australian agriculture. Today, there are over 78 million sheep in Australia and 75 percent of reproducing ewes are the Merino breed.
Furthermore, the global price of wool has more than doubled in the last eight years. Supply and demand have dictated costs as heritage brands, such as Chanel, have rediscovered the benefits of natural textiles.
However, the clothing industry manufactures more garments from Merino than all other types of wool. Its warmth and durability are unsurpassed, and the need for sustainable fibres is a dominating factor as the industry confronts the negative environmental impacts of fast fashion.
Natural materials have a low environmental impact on the fashion industry in comparison to synthetic resources. In the case of wool, its lack of microplastics and natural fibres combine to create a material that offers 100 percent biodegradability.
The growing interest in the use of wool reflects the increasing emphasis on sustainable agriculture in Australia, which has flourished in recent years. The new direction of eco-friendly animal husbandry has seen the industry achieve climate neutrality as of 2021.
MILLPOST MERINO
On the New South Wales (NSW) Southern Tablelands, amongst a landscape dominated by eucalyptus trees, sits Millpost – a family-owned wool growing property. Millpost has maintained a fine wool Merino flock since 1922 and currently holds a green wildlife conservation certificate as a reflection of its unwavering commitment to the environment. 
The Watson family, who has been at the property as long as the flock, were early adopters of permaculture methods. Originally, Millpost was similar to most sheep farms in Australia, composed of windswept, wide open spaces, but today, the property is self-sustained with a diverse ecosystem and wildlife corridors formed from woodlots and native vegetation to shelter stock from the winter gales that blow straight off the Snowy Mountains.
Much like the Watsons, farms are often managed by generations of the same family, and as such, Australian woolgrowers understand the importance of circular farming. The use of regenerative techniques enhances carbon sequestration with dry matter composting, biodiversity with pasture cropping and regenerative waterways, tree planting for wildlife shelters and myriad other initiatives such as a gravity-fed-self-sustaining water supply, and the restoration of land subject to erosion and soil degradation.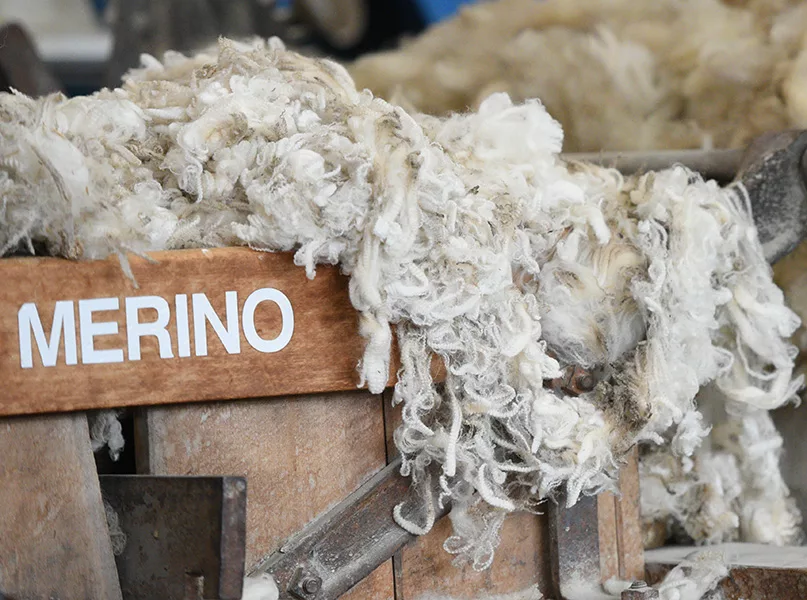 WHY WOOL?
As an ethical choice, Merino wool has numerous advantages. Sheep are a key factor in regenerative agriculture as they increase biodiversity and support soil systems. Raising and breeding sheep can reduce the need for fertilisers when rotational grazing techniques are implemented.
Choosing wool over other commodities, the dedication of Australia's woolgrowers to raising livestock and the belief that they are custodians of the land, has been reflected in the continuing global demand for the nation's wool, which is regarded among the world's best.
The Australian wool industry has developed a wool marketing system to include a trained workforce of more than 17,000 wool classers, alongside objective laboratory test results for almost every bale of Merino wool that is exported. The system could not happen without the bond between the woolgrowers and the community, as the industry provides a source of income by creating jobs and supporting
local economies.
RELEASE THE FLEECE
Innovative and sustainable farming practices have helped to secure the wool industry's future. At the centre of the industry are thousands of woolgrowers who have been the backbone of Australia for centuries.
Australian farmers have made many advancements in wool production over the past 200 years, but the industry's R&D arm is accelerating its progress by investing in robotics to optimise wool harvesting for safety, welfare, clip quality and cost competitiveness.
Shearing is a tough and physically demanding profession, and fully or semi-autonomous wool harvesting can assist at various stages, including isolating black wool from the fleece and baling wool. Artificial intelligence (AI) can be developed for automation at any point along the wool harvesting process.
Moreover, a new approach to biological wool harvesting enables the fleece to remain on the sheep until the wool is mechanically removed. The technique will improve wool quality by eliminating skin pieces, and second cuts, and creating a slightly reduced fibre diameter at the tips.
The latest innovations sit alongside traditional methods such as in-shed training, novice schools and workshops. A new Shear-Jitsu technique, based on martial arts, aims to prevent injury and increase the longevity of a shearer's career. The emphasis is on teaching a good technique rather than relying on strength to attract and retain a younger and more female-orientated generation of shearers.
To remain relevant to Australia's agricultural sector, the historic wool industry is keeping pace with innovation by continually devising creative methods.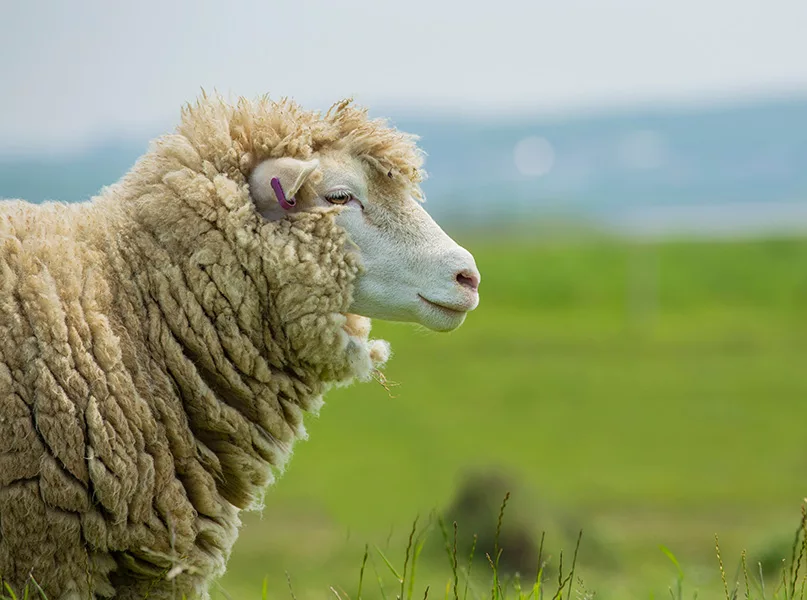 ---
WOOLMARK HITS THE MARK
When design director Samuel Guillotel made a literal and figurative statement about synthetic clothing, iconic Australian brand The Woolmark Company amplified his stance with animated 3D billboards in Piccadilly Circus, London, and Times Square in New York City.
The message was simple but powerful – 'Wear Wool, Not Fossil Fuel'. The campaign was founded on the statistic that every 25 minutes, an Olympic size swimming pool's worth of crude oil is used in the production of polyester garments.
The impactful and sustainable 3D advertisement positioned The Woolmark Company as an ecological brand. On a mission to educate consumers about fabrics made from fossil fuels, the company realised that not enough was known about the environmental harm caused by man-made fibres.
The Woolmark Company is not only a brand, it is a standard. Australian woolgrowers are permitted to use its iconic logo as a sign of integrity and to proudly identify that the wool was grown in Australia.