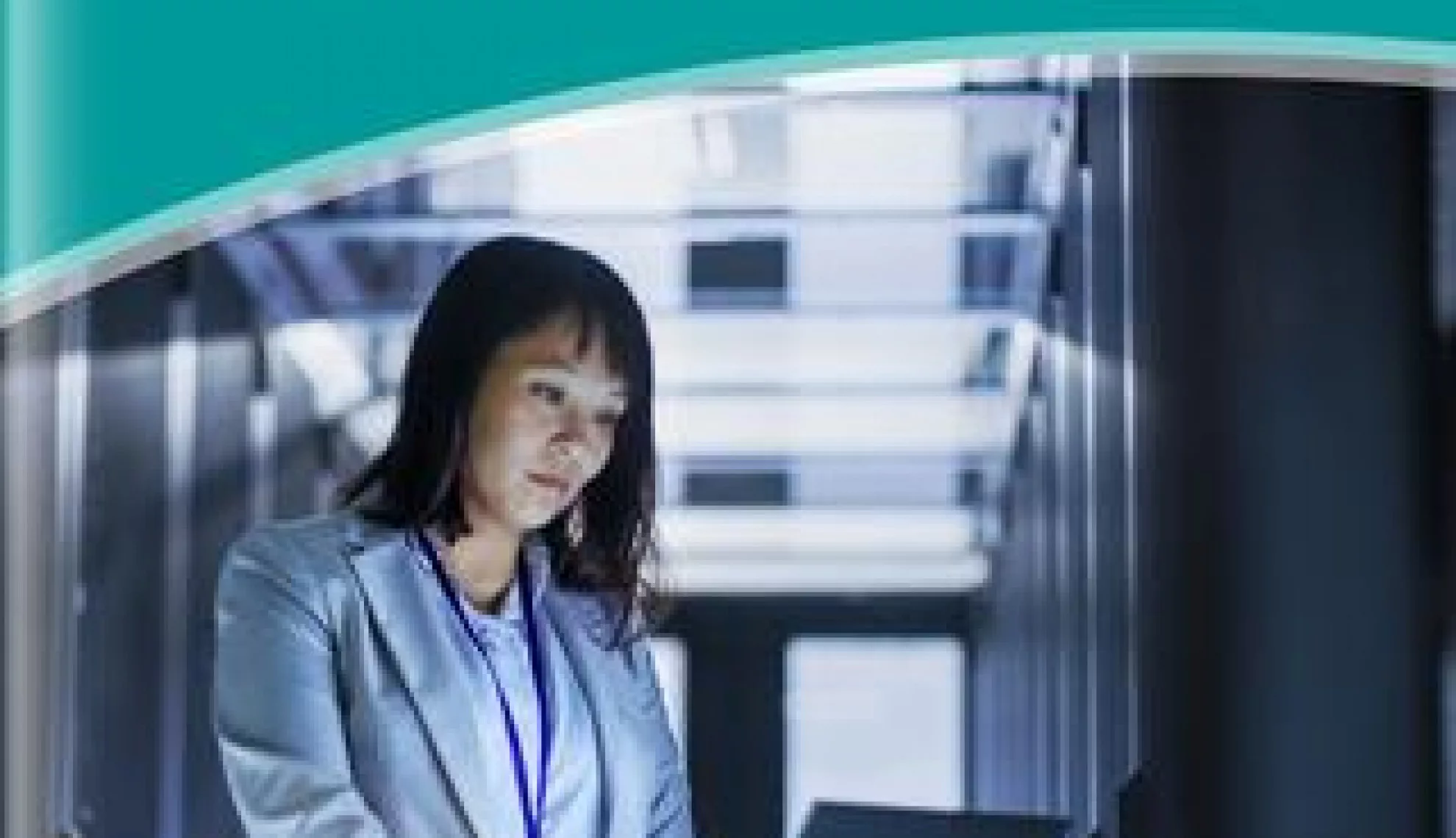 Spearheading betterment with a proactive approach, Siemens Philippines is galvanising a multitude of industries with its technological expertise
Writer: Jonathan Dyble
Project Manager: Matt Cole-Wilkin
Transformation is a word that has become synonymous with industry 4.0.
As the implementation of new technologies is increasingly enabling business excellence, from smart factories to IoT to cloud computing, investment into this progressive sphere is becoming a must throughout a number of different industries.
According to forecasts from the esteemed International Data Corporation, approximately $1.3 trillion will be spent on digital transformation technologies this year, marking a 16.8 percent increase on the $1.1 trillion spent last year.
And while firms the world over actively finance their own digital transformation initiatives, those who are enabling the tech revolution, such as Siemens Philippines, will continue to prosper.
"For the last 124 years, Siemens has been a technology partner to the major players in the energy, manufacturing, building technologies, mobility and healthcare sectors in the Philippines," says Jorel Nuyda, the Company's President and CEO.
"Through our technological competencies in the areas of electrification, automation, and digitalisation, we remain committed to enhancing our customers' operational efficiencies and profitability, consequently delivering impactful contributions that create lasting value for society."
Transforming industry
A fully owned subsidiary of Siemens AG, Siemens Philippines employs almost 400 people across the country with offices in Makati and a power plant in Santa Rita, Batangas.
In the eyes of Nuyda, this is one of the Company's most impressive developments to date, home to the 414 MW San Gabriel Combined Cycle Power Plant.
"This is a landmark project that we have built, and now manage and operate for our client, a big player in the local energy market," he explains.
"Siemens did the engineering, procurement, and construction of the San Gabriel power plant which was the most efficient gas-fired power plant in Southeast Asia when it was commissioned in March of 2016, with an efficiency level of more than 60 percent," Nuyda explains.
Owned by First NatGas Power Corporation, the turnkey development is equipped with a SGT6-8000H gas turbine, SST6-5000 steam turbine, hydrogen-cooled SGen6-2000H generator, Benson type heat recovery steam generator, as well as a SPPA-T3000 control system.
The San Gabriel Power Plant is just one of a multitude of projects that the firm has played a key role in constructing, having also delivered, installed and commissioned direct drive wind turbines to an 81 MW wind farm in Caparispisan and the Bangui Bay Phase III's 18 MW wind farm, both located in Ilocos Norte.
Provoking progress
Such ventures are made successful by the emphasis that Siemens Philippines places on innovation, producing inspiring new products and services that it in turn shares with its clients.
One such example is the development of the HL class gas turbine, described by Nuyda as "an evolutionary step forward from the proven H-class design, boasting a fleet experience of more than 500,000 fired hours spread over four continents".
With an efficiency level of more than 63 percent, the HL class gas turbine features a cutting-edge design and first-in-class performance.
"We are optimistic about the demand for this turbine class in the Philippines and the initial response from our customers has been positive," adds Nuyda.
The Siemens Philippines formula
Siemens Philippines remains committed to its ethos, philosophies and strategies throughout its operations.
According to Nuyda: "Our formula for success and longevity is quite simple. The Company leverages its core competencies to create sustainable value for its customers and other stakeholders, maintaining profitability and growth through its innovations in the fields of energy, manufacturing, healthcare, building technologies, and mobility.
"Siemens is also guided by its vision of serving the communities where it operates. We believe that businesses cannot fully succeed unless they give back to society. And I'm not just referring to charitable activities and donations, although we do that too.
"Through our products and solutions, we strive to make an impact to the sustainable development of society. This is what drives our company to develop and succeed. We make real what matters by coming up with innovations that can make this world a better place for succeeding generations."
Equally, the Company is the creator of MindSphere – an open cloud-based platform IoT operating system that is making significant inroads, helping to enable digital transformation.
Making data available and accessible through different digital applications, Siemens' MindSphere customers are better positioned to make sound decisions based on vast streams of data by utilising advanced analytics.
Further, alongside MindSphere the Company has created its Omnivise channel, a digital service portfolio that allows energy companies to increase revenues and decrease costs, similarly through the use of data-driven insights.
In each of these ventures, Siemens is helping to transform industry throughout the Philippines and beyond.
"Our vision is to guide our customers as they transition into a digital landscape with innovations such as MindSphere and Omnivise," says Nuyda.
Maintaining relations
Crucial to the success of this technologically-driven outlook is the firm's staff.
In ensuring that its high self-imposed standards and visions are met simultaneously, Siemens Philippines offers its employees a multitude of different pathways to achieving personal development.
"We ensure that our staff are engaged and that their talents are optimised and honed as far as possible," explains Nuyda. "We subscribe to a balanced approach that combines formal learning, personal experiences, and on-the-job training opportunities."
By providing this platform, Siemens Philippines benefits from both enhanced growth prospects and leading staff retention due to widespread employee satisfaction.
"Business growth and profitability is a must, but our most important assets are our employees, and we do what we can to help them achieve professional fulfilment," Nuyda adds.
A similar approach is taken in regard to the firm's logistics operations, treating its suppliers as partners to ensure that long term relationships are maintained, facilitating further prosperity.
Nuyda continues: "In business partnerships, we follow a consistent supplier management strategy where we constantly assess existing supplier relationships and performance and identify areas for improvement. As and where feasible, we explore potential areas for collaboration with the relevant suppliers."
Championing change
With an eye on the future, Nuyda is not only optimistic about the direction of the markets, but also about Siemens's role in enabling national transformation within these sectors.
"Industry 4.0, cloud computing and big data analytics, the internet of things, 3D printing, artificial intelligence, cognitive systems, nanotechnology, robotics and blockchain. These are all technologies that are beginning to define multiple industries in the 21st century," Nuyda explains.
Combined with the rising demand for energy solutions in the face of climate change, the growing millennial workforce, and a number of other socioeconomic trends, the Company is recognising the ongoing dramatic shift in business models as a result of these technologies and is positioning itself accordingly.
Such was evident when the firm recently launched an internal initiative, converting its business divisions into Operating Companies (Smart Infrastructure, Digital Industry, and Gas and Power), companies that will now run in tandem with Siemens's independent companies (SiemensGamesa, Siemens Healthineers, and soon to be SiemensAlstom) that are now known as Strategic Companies.
"This new structure enables Siemens to be more flexible and agile in addressing market needs, and at the same time gives its Operating and Strategic Companies more autonomy and empowerment in driving their business," states Nuyda.
Restructuring in this way is another example of the firm's proactive nature as champion of digitally-driven change, continually adapting in order to maintain its status as a pioneer of vibrant new business models.
Looking ahead, Nuyda is confident that these strategies will continue to enable betterment both internally and for the wider Philippines population.
He concludes: "In the next three years, we're hoping to achieve 10 percent year-on-year growth on our business volume as a minimum. We want to increase our footprint in Visayas and Mindanao, hopefully attracting more business and installations in those regions."
VIEW Siemens Philippines BROCHURE