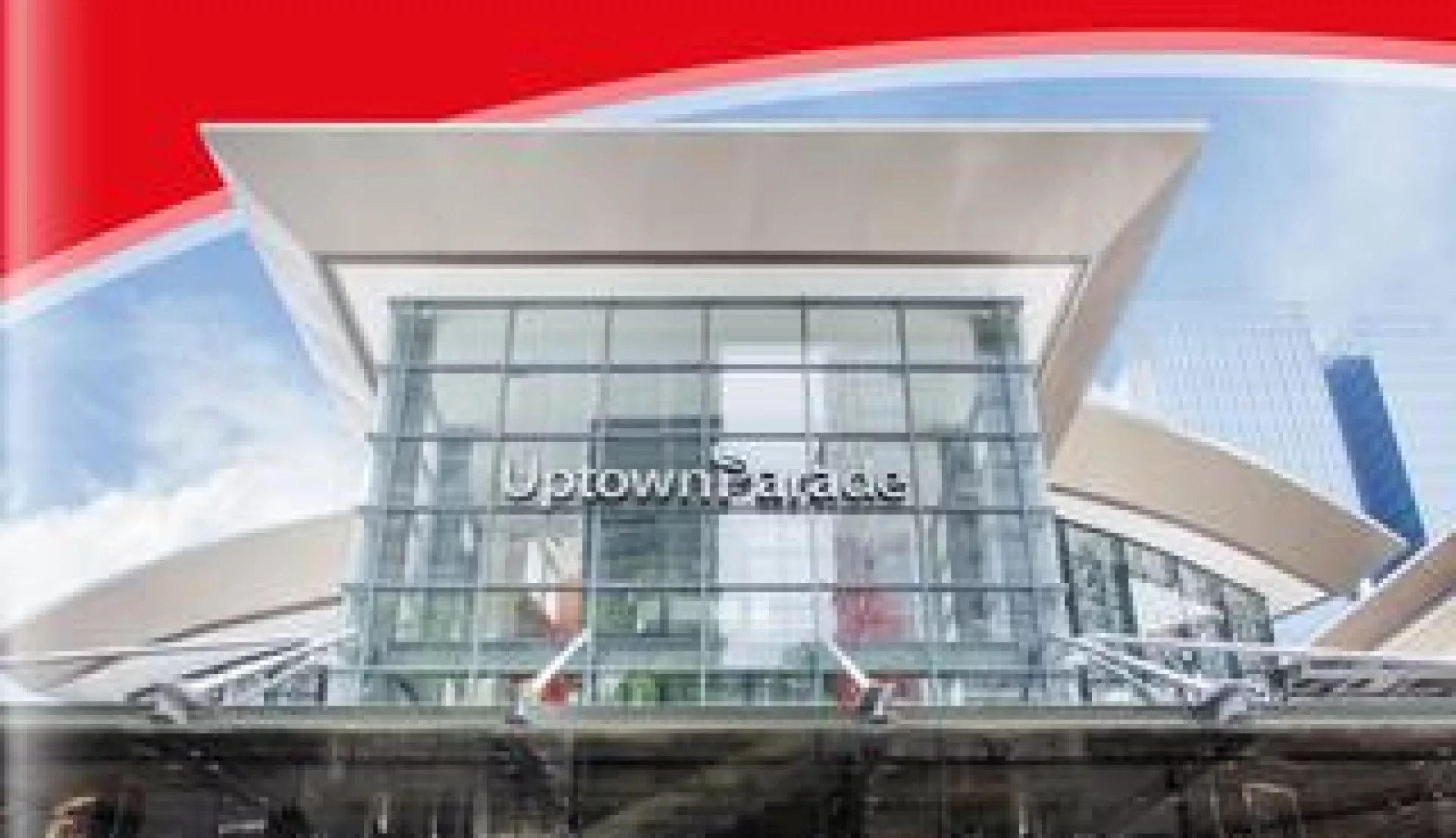 How Seapac has been pushing boundaries in the Filipino building sector since Chairman James Chant set up shop in 1998
Writer: Tom Wadlow
Project Manager: Tom Cullum
Businesses are buoyant in the Philippines.
Between 2010 and 2017 the country's economy sustained an average annual growth of 6.4 percent, markedly up on the 4.5 percent seen in the preceding nine years and placing it among East Asia's top three performers.
From business process outsourcing to finance and insurance, many service industries are thriving thanks to strong consumer demand, a vibrant labour market and robust remittances.
Such has been the Philippines' rapid rate of economic development; the World Bank estimates it will transition from a lower-middle income nation to an upper-middle income country in the medium term.
This is also helped by the fact that President Duterte is spearheading a massive nationwide infrastructure investment programme, something which companies such as Seapac Philippines are poised to take advantage of and add value to.
"The average age in the Philippines is 23," comments the Company's Founder and Chairman James Chant. "This means, statistically, we can sustain a six percent-plus growth for up to 20 years due to the emerging middle-class market."
Construction out of a crisis
Seapac Philippines Inc is a specialist in the design, supply and installation of aluminium and glass facades, window walls, doors and windows for both residential and commercial projects.
Now situated in the heart of an economy that is thriving, the origins of the Company trace back to a time of far more troubled waters.
"I came up to the Philippines in 1992 to do a job for someone," Chant recalls. "It was the main entry of the then Intercontinental Hotel. I met some people on various projects after this and was approached to start a company here, and Chris Shearer and myself did so in 1998, in the height of the Asia Crisis.
"The dollar went through the roof and companies were leaving town, but we stuck it out."
Chant moved permanently to the country in 2006, his earlier career being spent in Australia's power generation sector.
"I ended up back in Sydney and had met a girl," he continues. "Her stepfather was a project manager for a large firm and I started to sub-contract installing windows.
"Someone eventually asked me to make a shop front and I made that first window on my back lawn. Soon I got a small factory and that is how I started in this business in July 1978, 40 years ago."
Under Chant and Shearer's stewardship, Seapac has grown into an organisation capable of designing and installing curtain walls on any project, designing and supplying point fixed walls of any size, and supplying and installing residential doors across the full spectrum of buildings.
At the moment, the Company is capable of delivering around 4,500 windows and more than 1,500 unitised curtain wall panels per month.
Setting the standard
Asked what sets Seapac Philippines apart from competing companies, Chant is quick to state a number of national firsts that the firm has achieved.
It is the first ISO 9001-certified company in the Philippines, the first member of the US Green Building Council, and the first to be certified by Dow Corning under its quality bond programme. Seapac's former office also housed the country's first cable supported point fixed glass wall.
These breakthroughs would not have been possible without the firm's cohort of 800 employees, just five of which are expats. These people are the strength of Seapac Philippines – the Seapac Pamilya (family).
"It is difficult, but we try to hire the best and keep them if possible," Chant says. "We have a small group of guys who have been with us from the start – they are called the pioneers. While not many of them remain due to retirement, we have a very large HR section dedicated to recruitment of what I hope to be their successors."
This emphasis on people is also reflected in Seapac's approach to building partnerships with clients and suppliers.
"To me business is personal," Chant continues. "Our suppliers are a very important part of our ability to perform. Our relationship with customers is the same. Relationships with companies forged a long time ago continue to this day."
New beginnings
October 2018 marked a significant milestone for Seapac's development, Chant and partner Shearer cutting the ribbon on a brand-new office design facility in Makati, the heart of the Philippine's financial district.
"The office is complete and is very special, and not just because it is pretty and has a party deck on the roof," he says.
"Each work station is connected to a centralised UPS. We have full building power generation – if the power goes off the computers do not shut down. Emergency lights are activated and in 20 seconds the generator starts and within 45 seconds full building power is online which includes air conditioning."
While this new facility will greatly enhance Seapac's internal workings, it is the Company's work for clients which instils further pride in Chant.
He identifies the firm's work as curtain wall contractor for the Fairmont Raffles Hotel and Residences as a standout project he has involved himself with.
"The main reason I have highlighted this is the extent to which we had to justify the design," he explains. "Meinhardt was the façade consultant but the client also had Bureau Veritas out of the Middle East.
"To cut a long story short, we had to justify structural glazing. We ended up sending a full AutoCAD 3D model to Germany to have it fully tested electronically by an external resource company. The design stood up and the project proceeded. The performance test was attended by no less than five consultants, and this passed as well."
In full swing
Seapac Philippines' current pipeline looks equally as vibrant, the Company running around 30 projects concurrently at any one time.
These range from design phase to start up, full swing and handing over, covering the likes of residential towers and other full design constructs, the most significant ongoing work being the Uptown Parksuites project in Manila.
Slated for completion towards the end of 2019, the luxury 50-storey development comprises two- to three-bedroom executive studios and a limited number of penthouse units.
While Manila may represent a major market for Seapac, Chant is also looking beyond the capital for new opportunities. In particular, Clark, Cebu and Dav (Davou) represent promising regions.
"In Clark, huge amounts are being spent," Chant explains. "Clark Global City, for example, is a new development where they are spending $5 billion over the next five to 10 years, and this is only one development. This used to be a US air base but is being transformed into a new international airport with a proposed high-speed train to Manila."
In Cebu, Seapac will be looking to join in with the city's projected growth of up to 47 percent over three years, fuelled by a bustling business process outsourcing market and home to several grand constructions like those taking place at WIDUS casino. Dav is also experiencing rapid growth, its economy expanding by 10.9 percent this year and showing no sign of letting up.
The future outside of Manila is thus an exciting one for both Chant and the country as a whole.
Reflecting on the strides made by Seapac Philippines so far and what the next chapter has in store, the Chairman concludes: "I would like to say that the Company will have expanded into these new markets and is still growing.
"Seapac when we started was just another aluminium company. The system designs using modern technologies have proven very successful in developing partnerships with companies who wanted a quality product. Self-draining, pressure equalised systems at all levels of manufacture, modern glass technologies and specific installation techniques have enabled Seapac to move forward.
"It is true that a lot of companies have now caught up. It is up to us to push the boundaries further.
"We look forward to the challenge."
VIEW Seapac Philippines BROCHURE