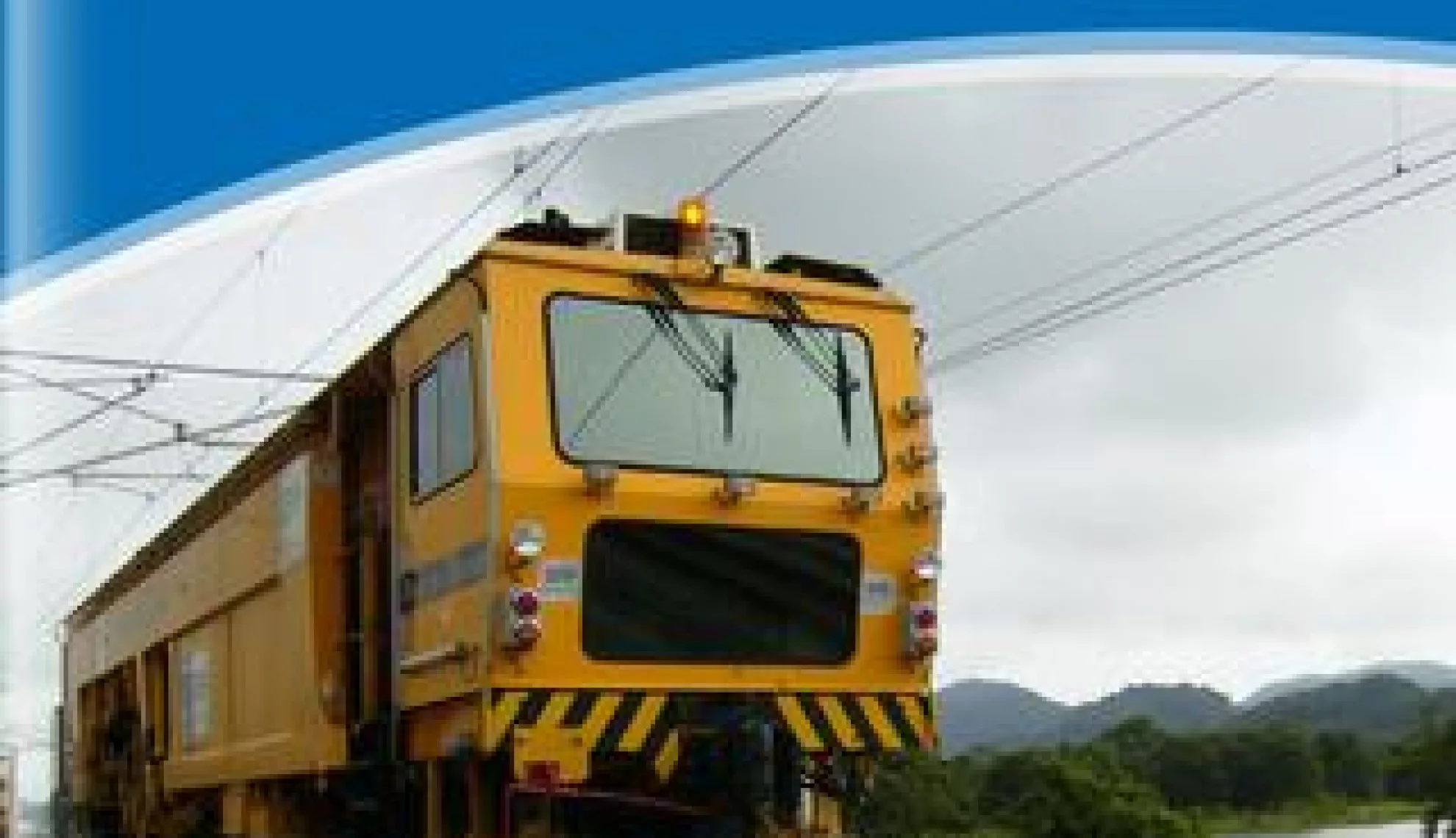 Having risen to the top as one of the country's leading railway engineering players, Emrail is now looking to conquer new markets across the continent
Writer: Jonathan Dyble
Project Manager: Tom Cullum
In 1994 Kuala Lumpur was named ahead of Adelaide, Australia as the host nation of the XVI Commonwealth Games – an event that has since left an infrastructure legacy throughout Malaysia's capital city.
The announcement was a defining moment for sport in the region, not only across the country but the wider continent. For the first time in the Games' 68-year history, they were to be held in Asia.
With a total 3,639 athletes from 69 different territories in attendance, the Malaysian government geared up for the influx in tourism and demands surrounding such an event by commissioning a variety of infrastructure improvements.
The Games Village was constructed from scratch, now standing as one of the city's most attractive condominiums, whilst the Bukil Jalil National Stadium, still considered to be the largest stadium in Southeast Asia with an official capacity of 87,411, was built in 1998.
With the entire nation having been geared towards preparing for the event, many construction players took on significant responsibility in helping to create the required infrastructure.
One such company was Emrail, a local firm that has since risen to become one of the country's major railway engineering businesses.
"Emrail got its big break in 1997 when Malaysia started to build the first metro networks in Kuala Lumpur in preparation for the 16th Commonwealth Games," explains Dr Arvind Hari Narayanan, Executive Director of the Company.
In the years afterwards, Emrail continued to showcase its expertise, playing a key role in the development of the Rawang–Ipoh electrified double track – the first electrified intercity railway system in the country and a transport method that has become synonymous with Kuala Lumpur.
"Since then, we have successfully delivered over 1,000 kilometres of ballasted and ballastless tracks in projects such as the Ipoh-Padang Besar electrified double track and mass rapid transit Sungai Buloh-Kajang line," Dr Arvind adds.
From humble beginnings
Having worked on a multitude of major projects throughout its history, Emrail's esteemed reputation has grown in tandem with the Company's portfolio, having continued to diversify its services and offerings over the years.
"We moved away from our railway components manufacturing roots in the 1970s towards design and build works for railways throughout the 1990s and 2000s," Dr Arvind explains. "Currently, our core services are mainly in trackworks, but we also offer services in other railway mechanical and electrical systems. We are also able to provide services for rolling stock, an expertise developed from the operation and maintenance of our own fleet of on-track construction plant and machinery."
For Dr Arvind himself, the Company's emphasis on identifying new trends and exploring diversified services and subsectors has been key to its continual growth.
Working closely with a number of clients in the region, Emrail also prides itself on its ability to maintain strong strategic relationships with its partners, largely through its ability to respond effectively to changing demands within the market. Clients Emrail has worked with include the Ministry of Transport Malaysia, Keretapi Tanah Melayu Berhad, and PT Wijaya Karya in Indonesia.
"What makes us stand out is our commitment to the industry," Dr Arvind states. "Having grown from humble beginnings as a small contractor, we are now recognised as a leader in railway engineering, entrusted to handle bigger projects as well as help grow other local players who can support us in return."
Sound strategy
This commitment is readily reflected in Emrail's investment policy, consistently financing the implementation of new technologies and machinery to ensure that it remains ahead of the curve.
"Our biggest capital investments tend to be in our plant and machinery fleet which has served us for many years," Dr Arvind continues. "Our ability to maintain our plant in house has been crucial to our project delivery. Keeping up with latest technologies, we have also invested in smaller equipment such as drones for aerial surveys which speeds up data acquisition."
This is further evident in the Company's attitudes towards its staff, placing great importance on ensuring that they are adeptly trained to carry out all of its operations to the highest of standards. Through its work with government agencies and universities, Emrail ensures that it both nurtures local talent and secures leading international expertise when working on foreign projects.
By leveraging a range of technical and commercial expertise, the Company is able to successfully and transparently work with a number of multinational firms in delivering projects.
The Company is readily positioned to secure and retain the best talent due to its leading and trusted industry name, identifying like-minded, ambitious and hardworking individuals who readily adopt, nurture and empower the brand.
"Our strength in employment has always been finding individuals who share the same vision, and most have continued to be with us for a very long time," Dr Arvind says.
Seeking expansion
Looking ahead, continual expansion into foreign markets is high on Emrail's priorities.
Recently the firm has been eyeing entry into new markets across Southeast Asia, largely motivated by the similar characteristics between these countries' requirements and Malaysia's own transport networks, and the fact that it is already operating in Indonesia and India.
"Venturing out of Malaysia gave us opportunities to work with proficient partners who share our values and high standards," says Dr Arvind. "We successfully worked in the new markets in India and Indonesia despite the challenges presented and we intend to use the lessons learned to make further forays into new ASEAN markets."
Ultimately, Dr Arvind believes that Emrail's dealings in international markets will become a more fundamental part of the business moving forward, whilst he is also confident that the Company will continue to bolster its domestic reputation and enhance its service offerings to rise above the competition.
He concludes: "The next three to five years will see the development of more railway systems in Malaysia and around the region based on the transport masterplans. We look forward to continue being associated with these projects, and successfully supporting our clients to deliver them."
VIEW Emrail BROCHURE